2015 NFL MVP: Who Does Vegas See Getting Lucky?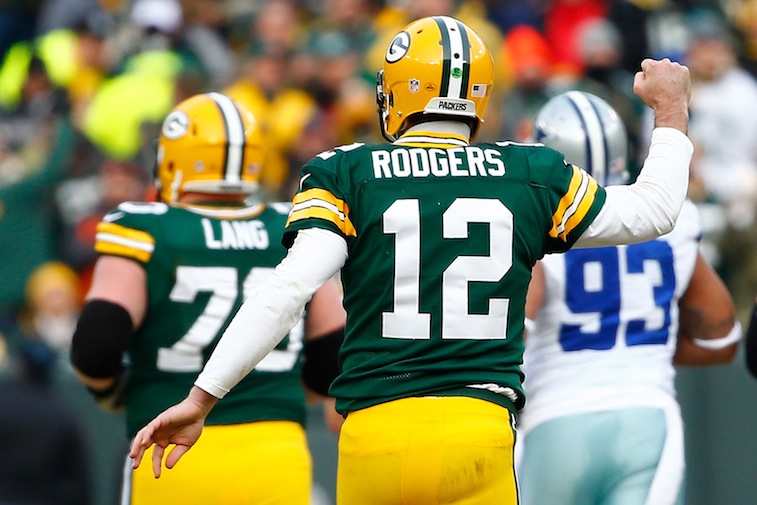 The ultimate goal of every NFL player is winning the Super Bowl. In the end, nothing else really matters. It's not about the fame, the popularity, or the recognition. Not even close.
It's about capturing the game's ultimate prize; what you've spent your whole life working toward. And if you ask anyone who's ever had the good fortune to lift the Lombardi Trophy at the end of the season, we're sure they'd tell you the road to that point wasn't easy. Nothing good in life ever is. Of course, that doesn't mean it wasn't worth it.
Winning something as unbelievable as the Super Bowl can't be done by one person alone. It takes an entire team effort. Everyone must be willing to put in the work. Everyone must be willing to sacrifice. Everyone must be willing to give it their all. That's the price of greatness. Yet, there will still be those few individuals leading the way. The ones that no team could possibly afford to lose. We — and the league — like to call them the most valuable players. And by the end of the year, one of them will be rewarded for such.
As we draw closer to the start of this upcoming season, the brains in Vegas have predicted who they believe will come away with this year's award. So with that in mind, let's take a look at who Sin City sees taking home the 2015 NFL MVP award.
5. Ben Roethlisberger (Tie), quarterback, Pittsburgh Steelers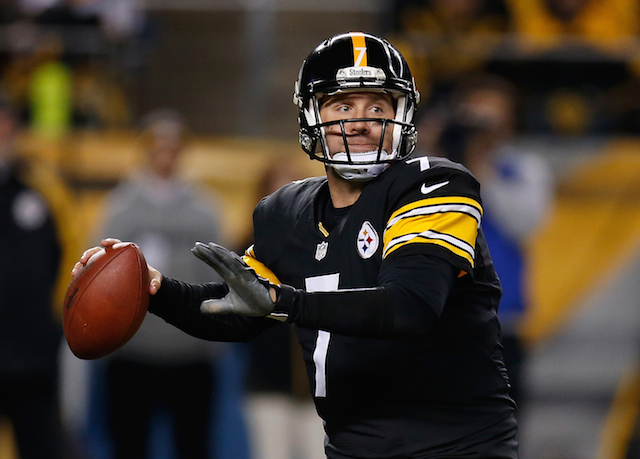 With running back Le'Veon Bell suspended for the first two games of the season and second-year wideout Martarvis Bryant serving a four-game ban of his own, the Pittsburgh Steelers will need Ben Roethlisberger to handle the bulk of the offense to start the year. Coming off a 2014 campaign where the quarterback finished tied for the most passing yards in the NFL with 4,952, we have a feeling Big Ben will be more than up for the challenge.
5. Tom Brady (Tie), quarterback, New England Patriots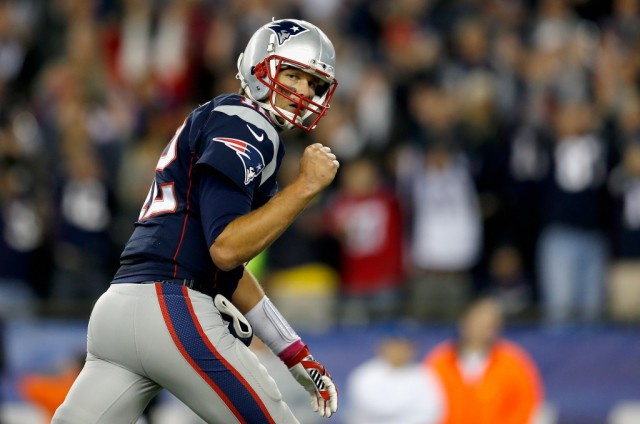 Now that his Deflategate suspension has been nullified, Tom Brady can get back to the task at hand: Helping the New England Patriots defend their Super Bowl title. Considering the ordeal he just went through, we wouldn't be surprised to see Brady come out with a vengeance in 2015. Best of luck to anyone who gets in his way.
5. J.J. Watt (Tie), defensive end, Houston Texans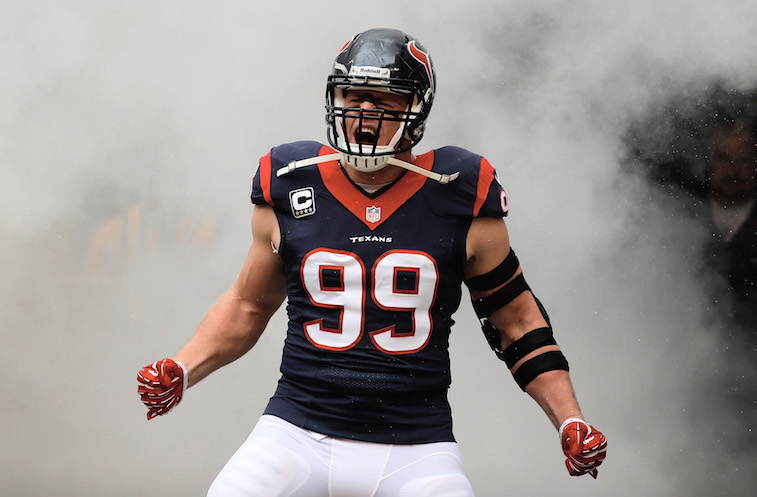 As the recently crowned No. 1 player on the ESPN's #NFLRANK list, J.J. Watt will be looking to continue his complete and utter domination of offenses around the league. After all, it was just last year that the former Wisconsin Badger became the first player in NFL history to record 20-plus sacks in multiple seasons. If he somehow manages to do it again, he could also become the first defensive player the win MVP since Lawrence Taylor did it back in the 1986 season.
4. Peyton Manning, quarterback, Denver Broncos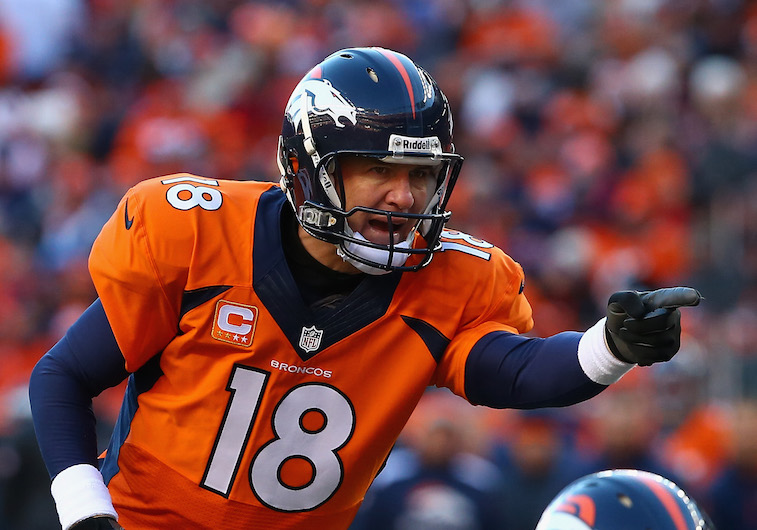 If this so happens to be Peyton Manning's last season in the National Football League — and we're not saying it will be — then what better way to go out than to add a sixth MVP award to the collection. Well, that and a second Lombardi Trophy, of course.
3. Adrian Peterson, running back, Minnesota Vikings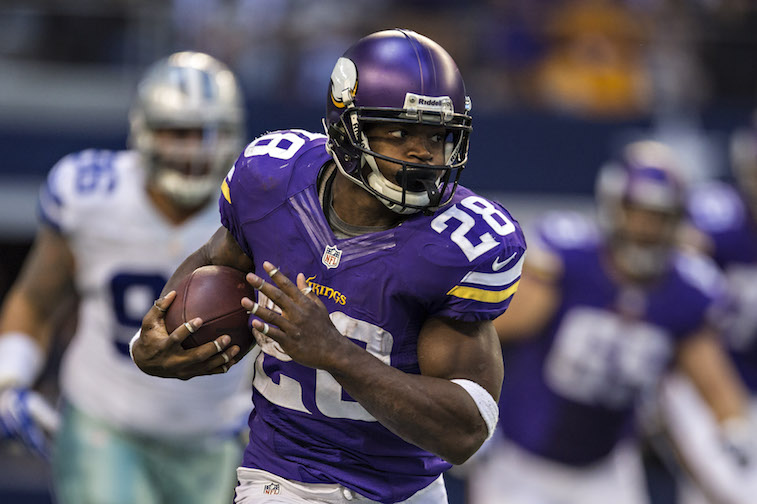 If you think Minnesota Vikings running back Adrian Peterson is going to be rusty after playing in only one game last season, then you clearly haven't seen this guy recently. He looks like an absolute BEAST. And now that second-year quarterback Teddy Bridgewater is expected to take the next step in his development as a player, AP won't be forced to carry the load on offensive as much as he's used to; thus preventing a beating on his body. And we all know what happens when this dude is feeling strong. Does 2012 ring a bell?
2. Aaron Rodgers, quarterback, Green Bay Packers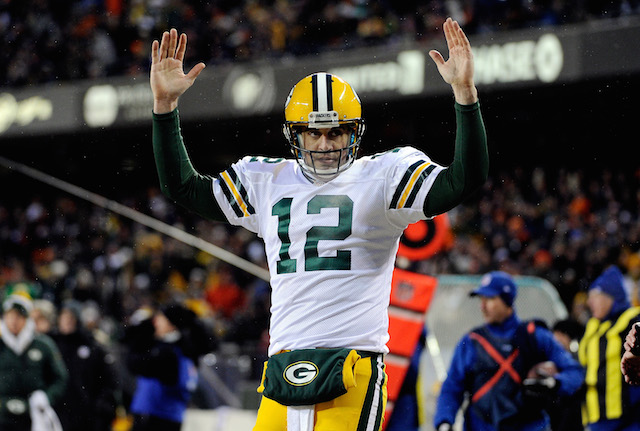 Losing Jordy Nelson for the season to an ACL tear will certainly have an effect on the Green Bay Packers offensive. Not to worry, they still have quarterback Aaron Rodgers under center. And that dude is as legit as they come. Last season, he threw for 4,381 yards, 38 touchdowns, and only five interceptions. Those numbers were good enough to help earn him the second MVP award of his career. Something tells us Rodgers will be in the hunt this season as well.
1. Andrew Luck, quarterback, Indianapolis Colts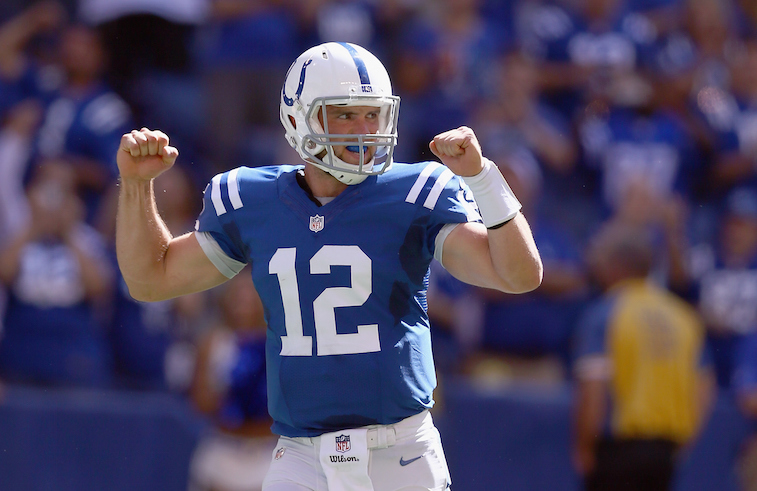 It's only a matter of time before Andrew Luck becomes the best quarterback in the NFL. By adding players like Frank Gore and Andre Johnson in the offseason, the Colts are hoping that time will come in 2015. Indianapolis knows how special a player their fourth-year QB is. He's big, he's strong, his durable, and he's incredibly smart — he's the whole package. And if he can build off of the 4,761 passing yards and league-leading 40 touchdown passes that he put up last year, then when it comes to the 2015 MVP award, there's no reason why he shouldn't have luck on his side.
Odds are courtesy of Bovada (via oddsshark.com)
All statistics are courtesy of Pro-Football-Reference.com.