2015 Sports Review: 5 Most Heartbreaking Losses This Year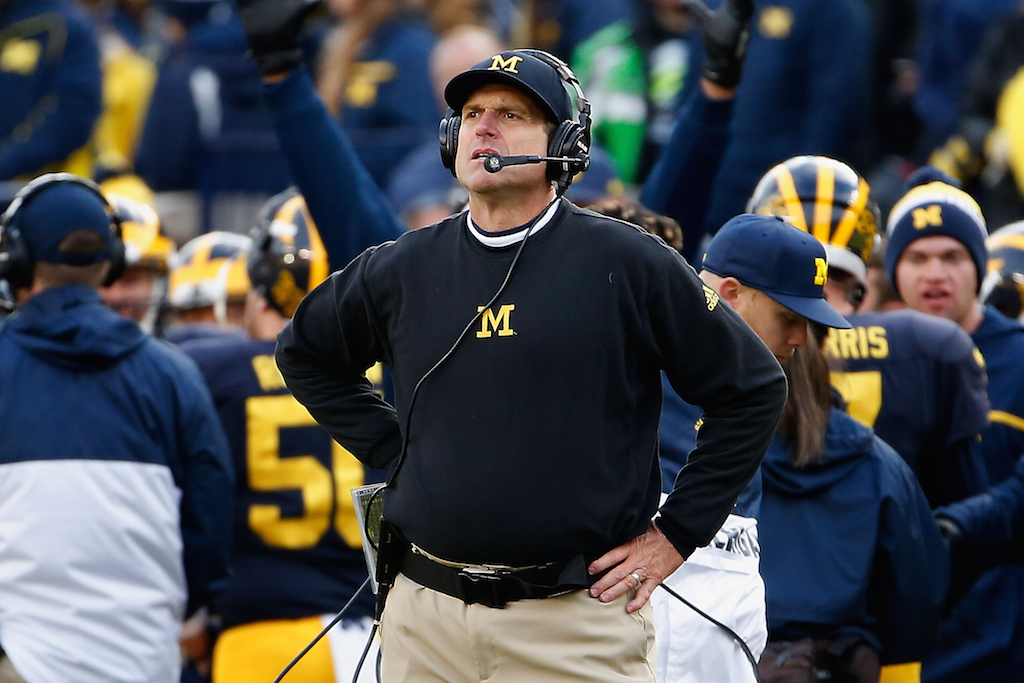 Losing is never easy for the ultra competitive. Even if you're one of those people who can't stand defeat, you should be able to admit that some losses sting more than others. In a year that saw one unbelievable contest after another, it's less complicated to focus on the jubilation experienced by the team that happened to come out on top. Unfortunately, in the world of sports, there's always two sides to every story. One club's joy is another side's disappointment. And as we've learned on many occasions, you can't have the good without acknowledging the bad. Therefore, we take this opportunity to look at the five most heartbreaking losses of 2015, in chronological order.
1. The Spartans steal one from Michigan
Final Score: Michigan State 27, Michigan 23
Date: October 17, 2015
Just when it looked like the Michigan Wolverines were about to hand the Michigan State Spartans their first loss of the year, disaster struck for Jim Harbaugh and company in the Big House. Despite being up 23-21 with 10 seconds remaining in the contest, a play that started with a botched snap by Michigan punter Blake O'Neill ended with State's Jalen Watts-Jackson returning the ball 38 yards for a game-winning score. As fans in Ann Arbor looked on in complete disbelief, Michigan State celebrated an improbable 27-23 victory.
2. Yellow Jackets sting the Seminoles
Final Score: Georgia Tech 22, Florida State 16
Date: October 24, 2015
With six seconds left to play, and the score tied at 16 apiece, Florida State kicker Roberto Aguayo lined up for a 56-yard field goal attempt to give the Seminoles the win. Georgia Tech had other plans. Not only did the Yellow Jackets block the kick, but Lance Austin picked the ball up on his own 22-yard line and ran it back 78 yards, giving Tech an unlikely 22-16 upset win. Like the broadcaster said, "What a time to be alive!"
3. Miami wins on an eight-lateral walk-0ff touchdown
Final Score: Miami (FL) 30, Duke 27
Date: October 31, 2015
Up 27-23 with six seconds left on the clock, the No. 22-ranked Duke Blue Devils were one squib kick away from defeating the Miami Hurricanes. What could possibly go wrong? If you're a Blue Devils fan, everything. Chalk it up to a blown call by the referees if you'd like, but the fact is that Miami somehow pulled off an eight-lateral kickoff return, culminating in a touchdown that gave the Hurricanes a miraculous 30-27 win. If you ask us, the only thing missing from this play is the Stanford marching band.
4. The Ravens' blocked field goal stuns the Browns
Final Score: Baltimore 33, Cleveland 27
Date: November 30, 2015
If one play could sum up the Cleveland Browns' 2015 season (and the organization as whole), it'd be this one. With three seconds left to play in their Monday night clash with the Baltimore Ravens, and the score 27 all, not only is the Browns' 51-yard field goal attempt blocked, but they also allow Baltimore's Will Hill to run it back for the game-winning score as time expires. We know we should be surprised. But it's the Cleveland Browns. So we're not.
5. Rodgers throws the Hail Mary
Final Score: Green Bay 27, Detroit 23
Date: December 3, 2015
The reason you don't grab quarterback Aaron Rodgers' face mask on what should be the final play of the game is that it gives him one last opportunity to pull off a miracle for the Green Bay Packers. If you don't believe us, just ask the Detroit Lions, who had the misfortune of being on the losing end of a 61-yard Hail Mary with no time left on the clock. As if that wasn't bad enough, this all went down on the Lions' home turf. Talk about a terrible way to lose. Simply heartbreaking.
All statistics courtesy of Sports-Reference.com and ESPN.go.com.