2016 Election: Which Sports Teams Could Represent Each Candidate?
As you may have heard, 2016 is an election year, and no one is immune to the buzz — not even the Sports Cheat Sheet. While we don't believe that we should stand on a podium and speak at you about how we think the country should be run (our guess is that you hear enough of that already), we do think it's important to acknowledge that this event is happening. With Super Tuesday upon us, here is our best estimation of which pro sports team best represents each of the remaining major presidential candidates on both sides of the aisle.
Hillary Clinton: New England Patriots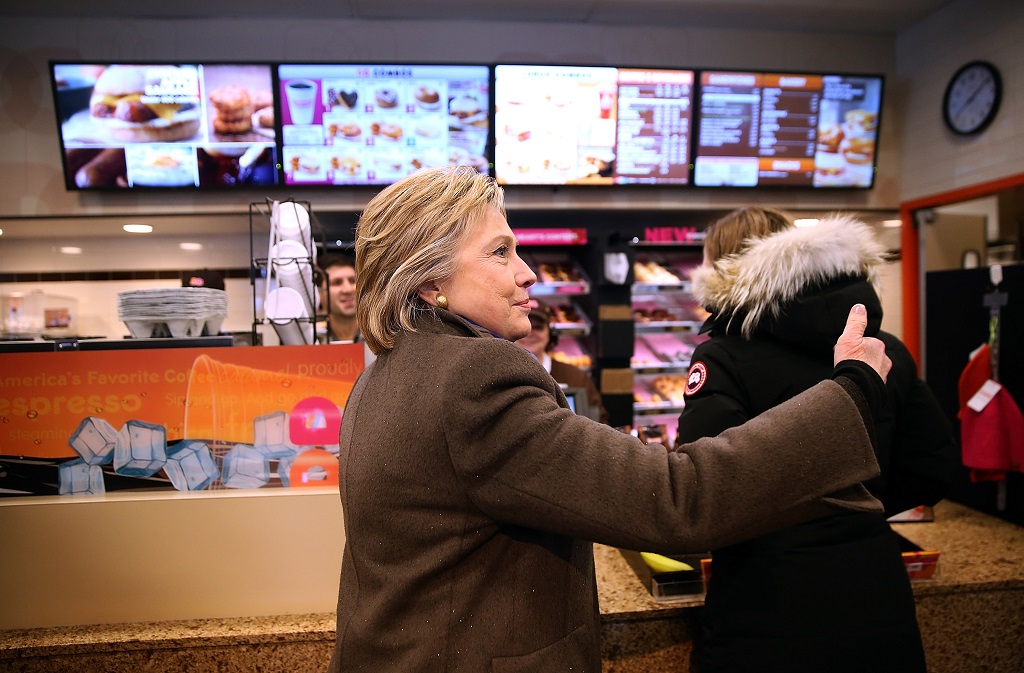 Hillary Clinton has been around the upper leadership of the country since January 20, 1993, when her husband Bill Clinton became the 42nd President of the United States, and then later, as she became a Senator in 2000 and was named Secretary of State in 2009. There is no doubt that, through any personal metric, she has been one of the more successful political figures of her era, and her considerable accomplishments speak to this fact.
Of course, her time as the Secretary of State gained the most notoriety for a pair of scandals centering around issues of disclosure and transparency. It's fair to say, in fact, that in some circles she is better known for her controversies than her achievements. Sound familiar? This time last year, NFL fans were caught up in Ballghazi (or Deflategate, if you prefer), a scandal that ultimately proved to be much ado about nothing — just like its political namesake — but nevertheless inescapably insinuated itself into the popular sports consciousness.
It was impossible to find an NFL fan who was neutral about football inflation during the 2015 offseason. The fact that the Pats won the Super Bowl and put yet another feather in the cap of one of the most successful decades for a franchise in league history was overlooked because of a trumped up investigation that clearly had its motivations in politics, rather than any real sense of justice. Patriots fans, Clinton supporters, or not, everyone should recognize the parallels here. Plus, we could totally see Hillary rocking a sleeveless hoodie while she stonewalls the media.
Bernie Sanders: Golden State Warriors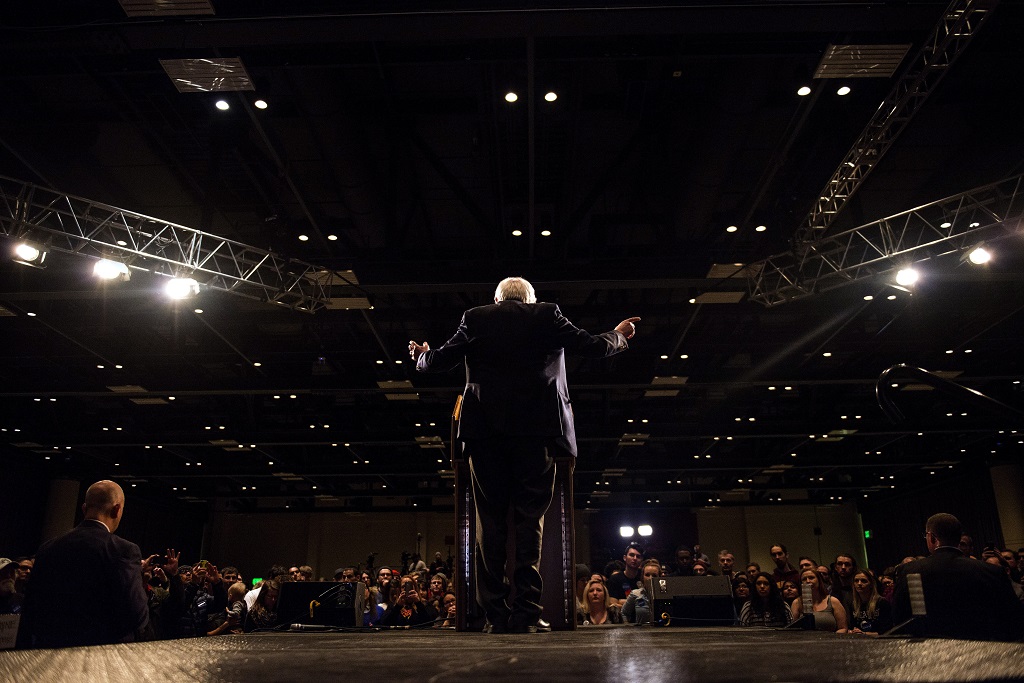 A venerable franchise toiling away unnoticed in a liberal utopia only to burst into the general conscience with a startling amount of relevance and buzz behind it? This one's almost too easy, as Senator Bernie Sanders has experienced a positively Dubsian 2015, challenging the establishment's view of just how much a jump-shooting team can actually accomplish on the game's biggest stage — although it remains to be seen if Sanders will actually manage to take home the hardware over the next few months.
The comparison runs a little deeper than just that, though, as Sanders, like Joe Lacob, is an area transplant who signified a larger shift in the way his (new) home city was to function. Don't buy it? Consider the ongoing discussion about the merits of the Tech industry boom in the Bay area, and then take a look at the language used in this New York Times article to discuss Sanders's 1981 election to mayor of Burlington, Vt.:
The influx of young workers to high-technology and service jobs, the movement of… students from dormitories into city neighborhoods, the lowering of the voting age to 18 and the soaring rental and medical costs affecting the aging and the poor all combined to produce new demands, new complaints and a vote of discontent.
The Warriors ownership, of course, came in from out of town to rebuild a long-suffering team and are currently trying to move the team from Oakland to a billion dollar arena in San Francisco proper. As anyone who's had to apartment hunt in Burlington recently can attest, outsiders coming in can make life for the locals a whole lot more expensive.
Marco Rubio: Miami Dolphins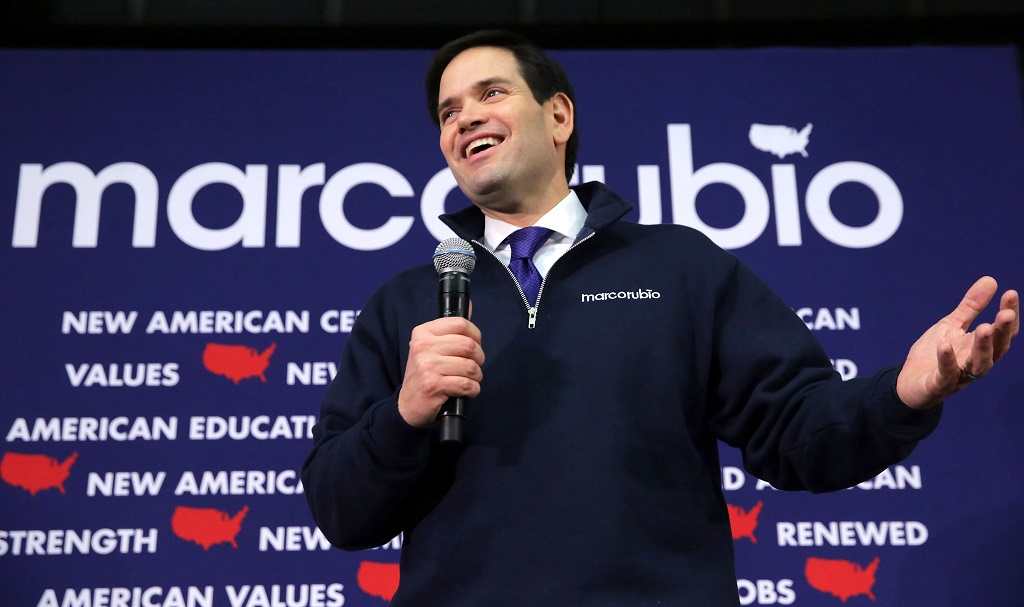 First thing's first: Rubio is a 'Fins fan, so the analogy is fairly easy there, but the most compelling evidence is the video (below) of his slightly-below average throwing ability. All apologies to Ryan Tannehill, but the lack of a great signal caller is something that Miami fans have felt since the retirement of Dan Marino. It often feels like the AFC East squad is fighting to remain relevant in a conference filled with teams that have routinely garnered more glitz and attention.
The Dolphins, in other words, are relatively average also-rans who could appeal to casual fans but don't really elicit any reactions beyond the tepid. "Yeah, they're ok, I guess." Feels very much like Rubio's presidential campaign, doesn't it? And, now, because a picture is worth a thousand words, here is "Presidential Candidate Marco Rubio Drills Kid in the Head with Football." Laces out, Marco. Laces out.

Donald Trump: New York Knicks
Quick: What's the first team that comes to mind if we ask you to describe a franchise that remains inordinately successful in the face of its ever-present odiousness? Too easy? Well, that's true, but it remains a fact: The Knicks have been nothing but a wasteland of talent for the last decade and counting, but they never fail to bring in press coverage that rivals (and exceeds) their peers.
Like The Donald, New York's biggest team makes for a great story even when the stories are (literally) nonstories, and just like Trump, the Knicks only stop being entertaining when you realize that, at some point, they're serious about their craft. New York, currently 11 games below .500, are actually trying to win basketball games, and Donald Trump is actually trying to be the president of the United States. Scary? It could be.
On the other hand, the NBA is a better place when the Knicks are a good team; MSG is the gold standard for professional basketball arenas, and few places make hoops feel quite as meaningful as the Garden when it's hopping. While we can't say the same for Trump and the political process, we can say that he has brought a fresh charge of energy and urgency to the presidential primaries, not unlike a particularly great performance under the Madison Square Garden roof. The glitz is there every year, but the substance remains difficult to pin down.
Ted Cruz: Vancouver Canucks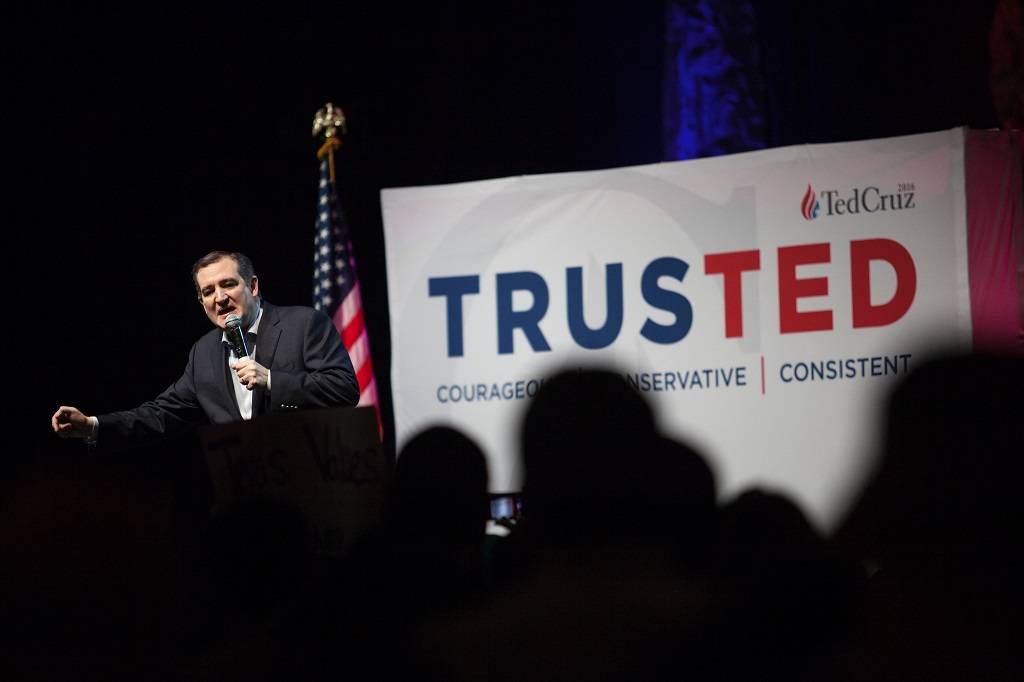 Hockey fans, we're sorry if you're offended. Allow us to explain. Cruz, like the NHL, has a reputation for being something of a person unto himself politically — in the sense that there are many more people of every political stripe who dislike Cruz than there are people who support him. He comes across, to non-fans, as a bit of an odd duck. A person who can be told in a political debate that he has no friends and not have anyone balk at the extreme unlikelihood of that statement.
Think about the last time you saw some great NHL coverage that appealed (or was even available) to a casual fan. It probably wasn't the first choice for the broadcaster, was it? That's more or less the GOP's relationship to Ted Cruz, especially if you think of them akin to ESPN. As it stands, Cruz is doing the political equivalent of trying to chase the Arizona Coyotes into the playoffs. Thus, he gets the Canucks. They probably don't deserve that, though. The NHL playoffs begin on April 13. Do you know when the regular season ends?