2016 Fantasy Football Projections: Adrian Peterson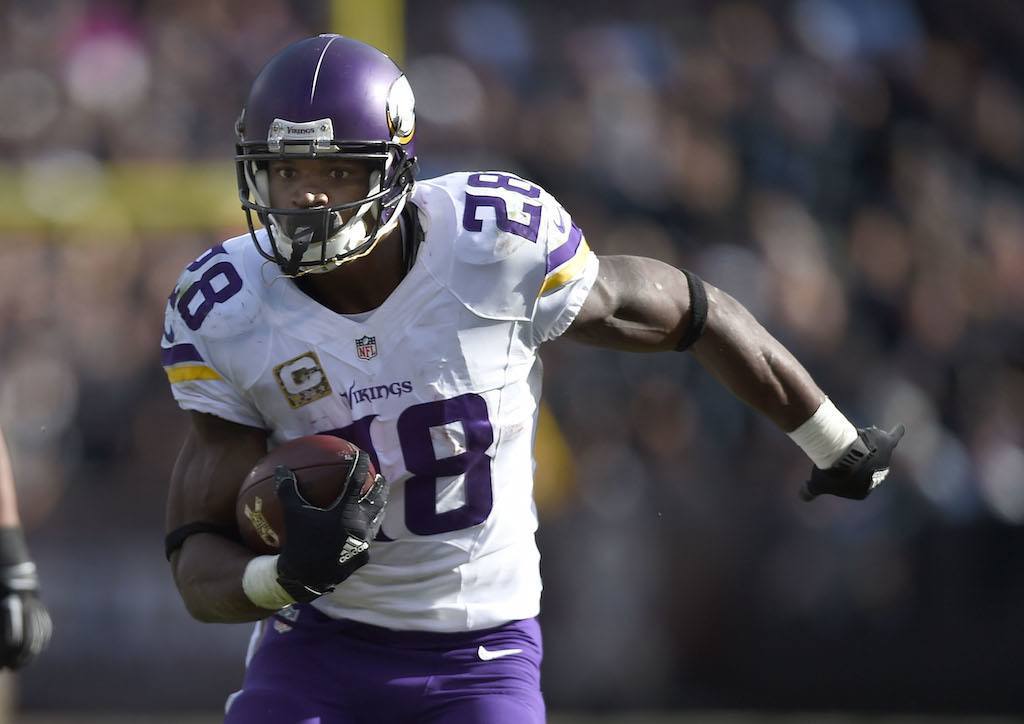 As time goes on, things change in the fantasy football world. One injury, one piece of news, or even one draft pick can change the entire landscape of expectations for the upcoming NFL season. While we've already touched on the projections for a few major players in the NFL, including 2015 league MVP Cam Newton, it's time to shift our attention over to the NFL's rushing champion from last season, Adrian Peterson.
Last season, when evaluating running backs under the point-per-reception scoring, Sporting Charts shows us that Devonta Freeman was far and away the best fantasy football running back. He not only totaled 316 points (compared to No. 2 Peterson, who totaled 261), but averaged over 21 fantasy points per game as well.
So, with Peterson finishing at No. 2 overall in PPR scoring last year, the question now becomes, how will he finish up the 2016 season? We're going to get a bit more in-depth when talking Peterson, then break down the realistic expectation and predict how he'll finish compared to our other top-five running backs.
Let's clarify this before anything. What Peterson did in 2015 was nothing short of spectacular, amazing, and full of talent. When running backs hit the dreaded age of 30, they usually see a pretty major decline. For Peterson, he just went out and won the NFL's rushing title last season. It's a pretty shocking thing to see. He finished up the year with 327 rushing attempts, 1,485 yards, 11 touchdowns, 30 receptions, and 222 receiving yards.
Age is just a number for Peterson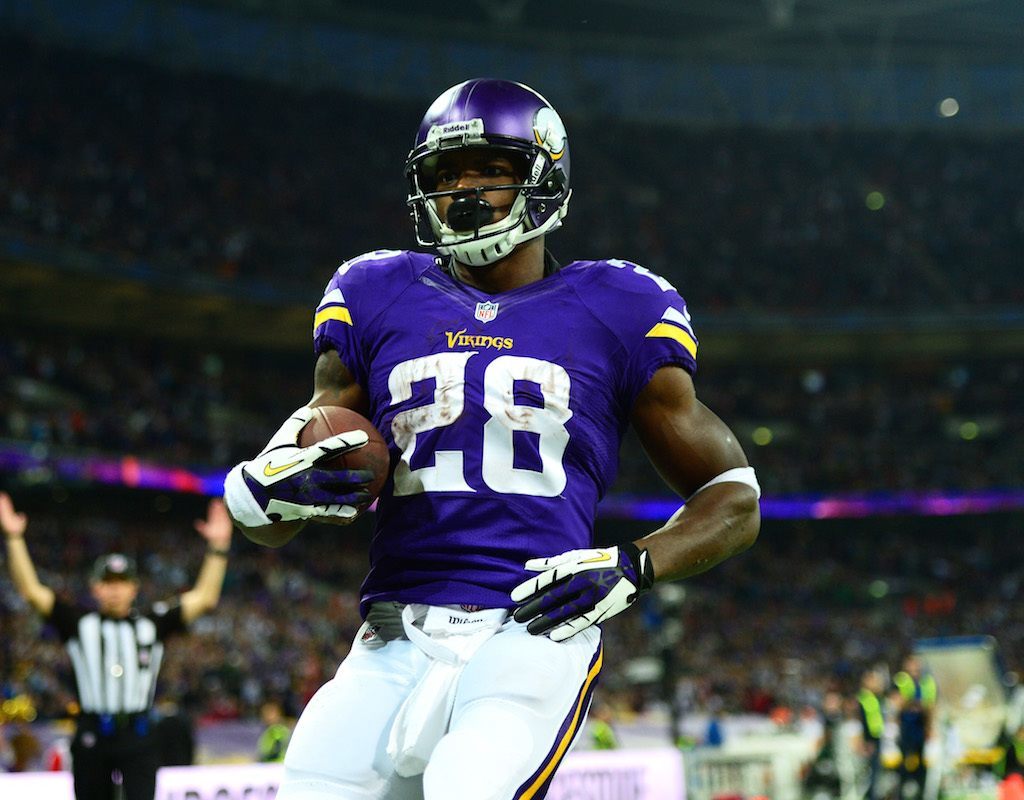 With that said, it's hard to doubt Peterson from an age standpoint, so what other reasons to we have to believe that he can't continue on this elite path? The Vikings are dedicated to getting him the ball, and after finishing No. 2 overall in PPR scoring — where his receptions didn't play as much of a role as they did for other players — we expect another big season for the superstar in 2016.
To tack on to that, let's not forget that this is a player who came into the 2015 season a bit rusty after missing all but one game in 2015 due to off-field issues. This means that Peterson now has another full offseason to prepare, and a full head of steam as well going into the year.
Peterson's game is unbelievable, to put it simply. The guy doesn't slow down, and has a motor that may never run out of juice. As Peter King of the MMQB reported, Peterson openly stated that he wanted to play in the NFL until he was 40 years old. Is that realistic? Probably not, but if anyone can do it, it'd be Peterson.
Consensus
The Vikings running back stated the following: "I honestly think I can do this, and do it at a high level, until I'm 40." Alright, then. That would literally be nine more seasons, but hey, fortunately we just need to focus on 2016 by itself, and we see big things in store for him.
While we don't expect him to be the No. 1 back — he'll get just barely nudged out by a superb pass-catcher in Pittsburgh Steelers RB Le'Veon Bell — don't be shocked when you see him come in as a close second.
Le'Veon Bell
Adrian Peterson
David Johnson
Todd Gurley
Ezekiel Elliott
As you can see, most of those backs are rookies or second-year players who are beginning to take the league by storm. Fortunately, we believe that Peterson and Bell will both be able to hold off those three names and keep their hold on the top two spots for 2016.
Expect Peterson to once again push for the rushing title, and possibly even win it, but fantasy success comes down to much more than just rushing yards, as we saw last season with Freeman.
Statistics courtesy of ESPN.com and Pro-Football-Reference.com.