2016 Fantasy Football Projections: Le'Veon Bell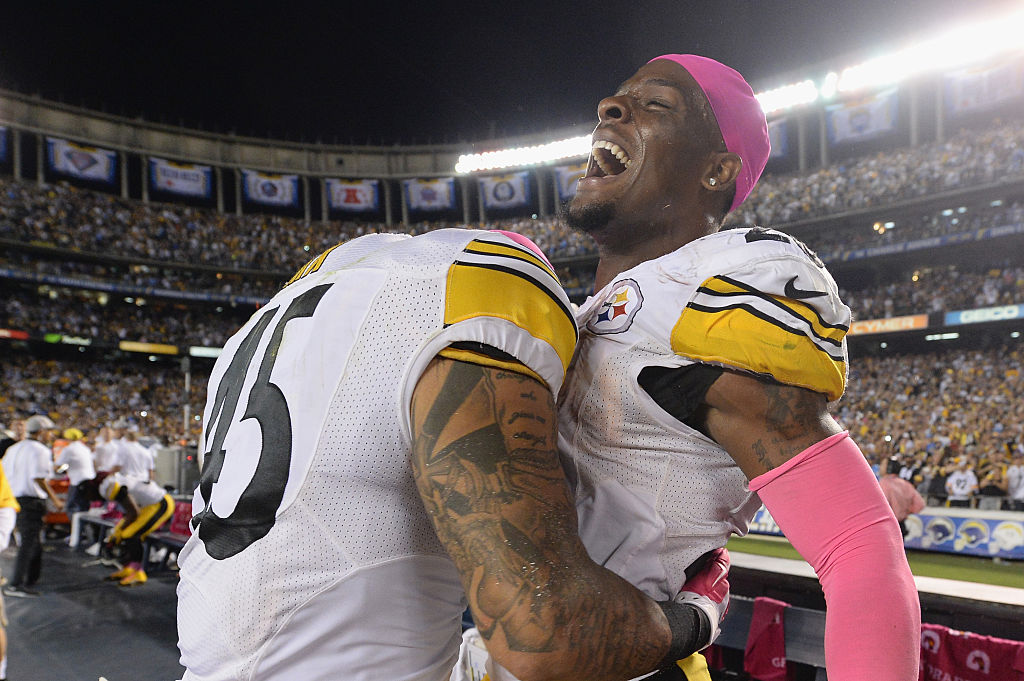 The man who injured both his MCL and PCL and underwent season-ending knee surgery in November 2015 is probably one of the biggest fantasy question marks heading into the 2016 NFL season. While we already talked about a few other big-named running backs, such as Adrian Peterson, Le'Veon Bell has the skill set and talent to become the best fantasy player in the NFL in 2016.
The question is, can he outdo Peterson and a few other talented players? Let's take a look at Bell's fantasy forecast for 2016 and break down the top five players at the running back position as well.
Bell suffered that brutal knee injury last season and only played in six games, but that doesn't mean he wasn't a fantasy football force in 2015. According to Sporting Charts, Bell ranked No. 4 at the running back position in point-per-reception (PPR) leagues (18.53 points-per-game).
There's no question that his elite ability to catch passes helps his fantasy numbers, as he caught 24 passes through those six games. Back in 2014, we saw Bell catch 83 passes and score 11 combined touchdowns.
Bell's upside pushes him over the top
While there are a number of talented NFL running backs, Bell's dual-threat ability is truly second-to-none. Over three years in the NFL (35 games), Bell has totaled 2,777 rushing yards, 19 rushing touchdowns, 152 receptions, 1,389 receiving yards, and three receiving touchdowns. In the one season where he played in all 16 games, Bell totaled 2,215 combined rushing and receiving yards, with the previously mentioned 11 touchdowns.
Simply put, if Bell's knee is healthy, and he's good to go for 2016, there won't be a back in the league who can put up the numbers he can from a fantasy perspective. Now for the good news. Bell's knee injury is obviously scary for fantasy owners, but it's worth noting that when the injury happened, Jason La Canfora of CBS Sports reported that he's on target for a September return.
Le'Veon Bell underwent his season-ending knee surgery Friday. MCL and PCL repair. ACL did not need attention. On target for Sept return…

— Jason La Canfora (@JasonLaCanfora) November 8, 2015
La Canfora followed that up by stating that they hope he'll be back for Week 1 of the 2016 NFL season, and there hasn't been anything that's come up this offseason to change that opinion.
Timeline for Bell couldn't be determined until they got in knee Fri. Bell in tremendous shape. Will be managed thru preseason hope for Week1

— Jason La Canfora (@JasonLaCanfora) November 8, 2015
The contract talk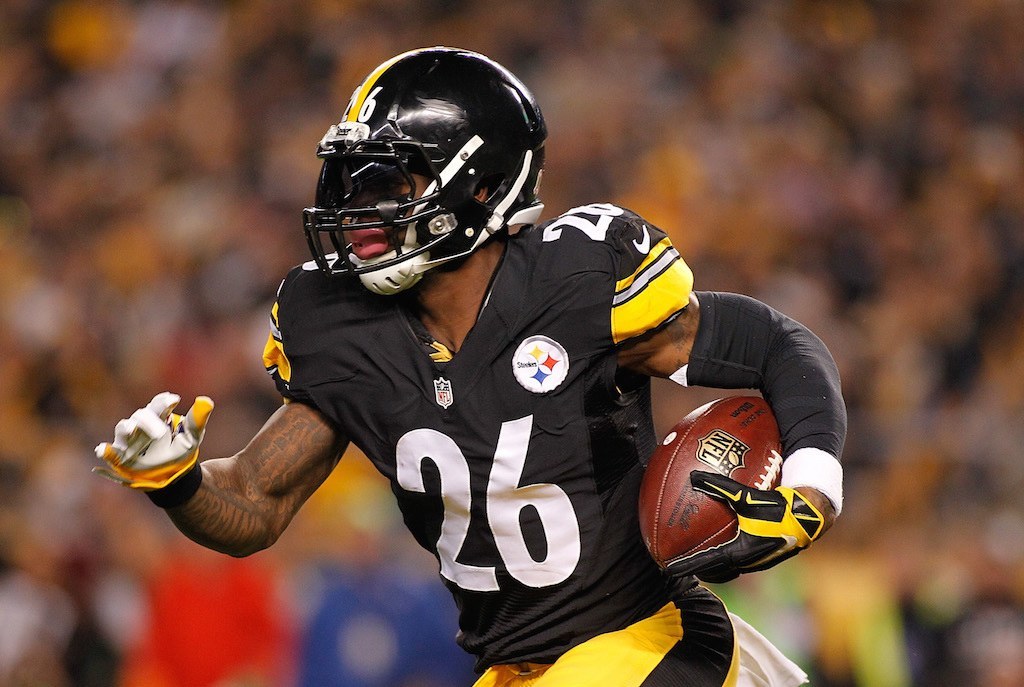 There's one thing that often gets overlooked when evaluating a player from a fantasy perspective: their contract. Players who are in contract years often find themselves doing anything and everything possible to light the ground on fire in order to make sure they get a huge deal the following offseason.
As it stands now, Bell is set to receive a huge payday in the 2016 offseason, assuming he's able to prove that the knee injury isn't any type of issue. That contract alone will propel Bell to another level in fantasy football, even higher than where we've seen him in the past.
The Pittsburgh Steelers would love to rely more on Bell and take some of that pressure off Ben Roethlisberger. It's tough to imagine Bell not wanting all of the touches he can possibly handle with a contract negotiation coming up on the horizon.
Consensus
There is no better fantasy back to have on your roster than Bell. The knee injury may push him down draft boards just a bit. If so, then congrats to the person who grabs him. Expect Bell to be the No. 1 fantasy football running back in 2016–17, and to post numbers that are simply eye-popping.
Here's how we see the top five at the running back position playing out, with the aforementioned Peterson holding down the No. 2 spot.
Le'Veon Bell
Adrian Peterson
David Johnson
Todd Gurley
Ezekiel Elliott
If you want to sleep on Bell, or believe that his surgery last season will cause him to misstep, then feel free. There's plenty of fantasy football players out there who will jump at the opportunity to get a dual-threat running back as talented as Bell on their roster this coming season.
Statistics courtesy of ESPN.com and Pro-Football-Reference.com.