2016 March Madness: 4 Players You Shouldn't Sleep On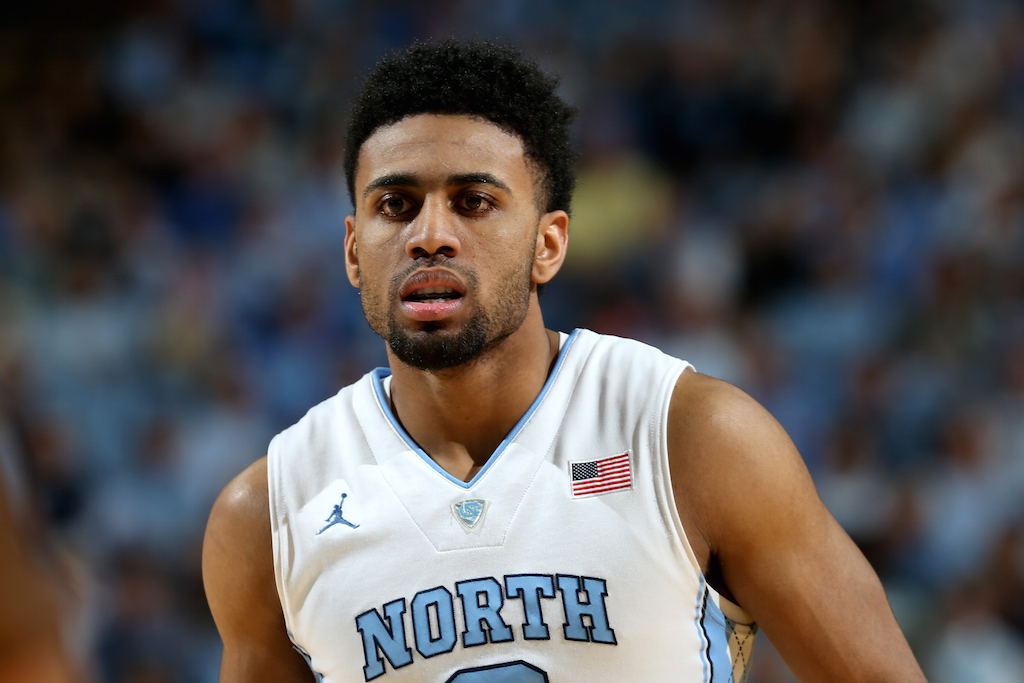 It's down to a handful of teams in the 2016 NCAA Tournament, and with the Final Four now set, it means that the stars need to step up when it matters most. Sometimes, it's not just the best players who take it up a notch though; it's other players who come up big, or for that matter, already stepped up big in postseason play.
While many brackets are busted out there, the remaining teams have all gone above and beyond to earn their spots in the Final Four, so we're taking a look at four players who you shouldn't sleep on in the final games. While we all know the truly huge names in college basketball, here are the players who are already on the rise and others who are in the midst of making a serious name for themselves.
1. Joel Berry II, North Carolina
Speaking of the Tar Heels, a lot of praise is rightfully given to players like Brice Johnson and Marcus Paige. With that said, let's not ignore Joel Berry II, who played 65 total minutes in Carolina's last two NCAA Tournament wins. In the 101-86 victory over Indiana, Berry scored 14 points with five assists, two rebounds, and two steals.
While his scoring wasn't quite as impressive in the 88-74 victory over the Notre Dame Fighting Irish, his ability to dish out assists is what really caught our attention. Berry scored 11 points, with eight assists, a rebound, and a steal. Berry's getting better and better as the days go on, and he's one of the more well-rounded, intriguing prospects in this tournament.
2. Michael Gbinije, Syracuse
Michael "Silent G" Gbinije has been a stud all season long for Syracuse, but it just hasn't transferred to massive success for the Orange — until now. Gbinije averaged 17.6 points, 4.4 assists, and 4.1 rebounds per game this season. He is one of those players who can really fill up the box score. In Syracuse's 63-60 Sweet 16 victory over the Gonzaga Bulldogs, Gbinije scored 20 points, with four rebounds, three assists, two steals, and two blocks.
In their massive 68-62 comeback against the Virginia Cavaliers in the Elite Eight, he played an incredible 39 minutes, while scoring 11 points, with six assists, four rebounds and two steals. The man is capable of doing it all, making him even more fun to watch. Don't be shocked to see Gbinije take over the game at some point against North Carolina.
3. Kris Jenkins, Villanova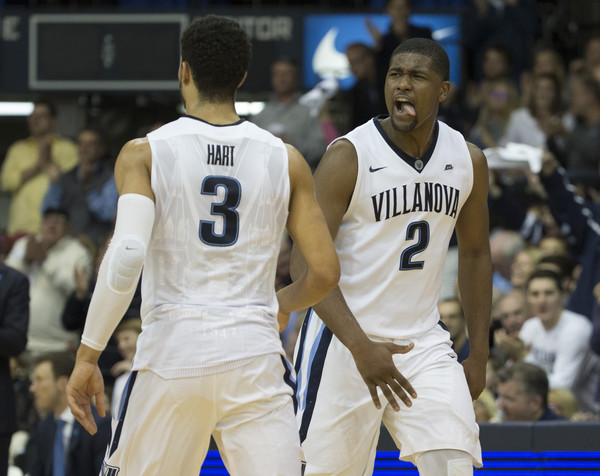 There's no questioning that Jenkins has always been talented, and in the regular season he averaged 13.5 points, 3.8 rebounds, and 2.2 assists. The problem is that Villanova has so many players capable of scoring the ball and doing, well, everything else. Jenkins always gets his minutes, though, and he almost always produces, too. In the 92-69 dominate victory in the Sweet 16 over Miami, he scored 21 points with nine rebounds, four assists, one steal, and one block.
His five three-pointers in that game lit a spark (along with the play of Ryan Arcidiacono) and helped push the Wildcats to the Final Four. As for their 64-59 Elite Eight victory over the Kansas Jayhawks, Jenkins played 28 minutes, scoring 13 points with four rebounds, three assists, and one steal. He didn't have the best night shooting the ball, but Jenkins is an excellent leader and a fun player to watch.
4. Isaiah Cousins, Oklahoma
We all know (and love) Buddy Hield, and he will be the guy who takes over games at times, but let's not forget about Isaiah Cousins. The senior guard is a big part of this ride as well, and during the 2015-16 regular season he averaged a solid 12.8 points, 4.6 rebounds, and 4.6 assists per outing. His recent games have been interesting, as he scored just two points in the 77-63 victory over Texas A&M, but he also had eight assists, four rebounds, one steal, and a block.
In the shockingly dominant performance against Oregon — a game in which Oklahoma won 80-68 — Cousins played 34 minutes, scoring 11 points with seven assists, five rebounds, and one steal. His game may fly under the radar a bit due to Hield's Stephen Curry-like run, but there's no reason to ignore a player like this who can fill it up on almost every night.
Follow Jeff Smith on Twitter @JSM8ith
Statistics courtesy of ESPN.com and SR/College Basketball.