2016 NBA Mock Draft: Post-Lottery Edition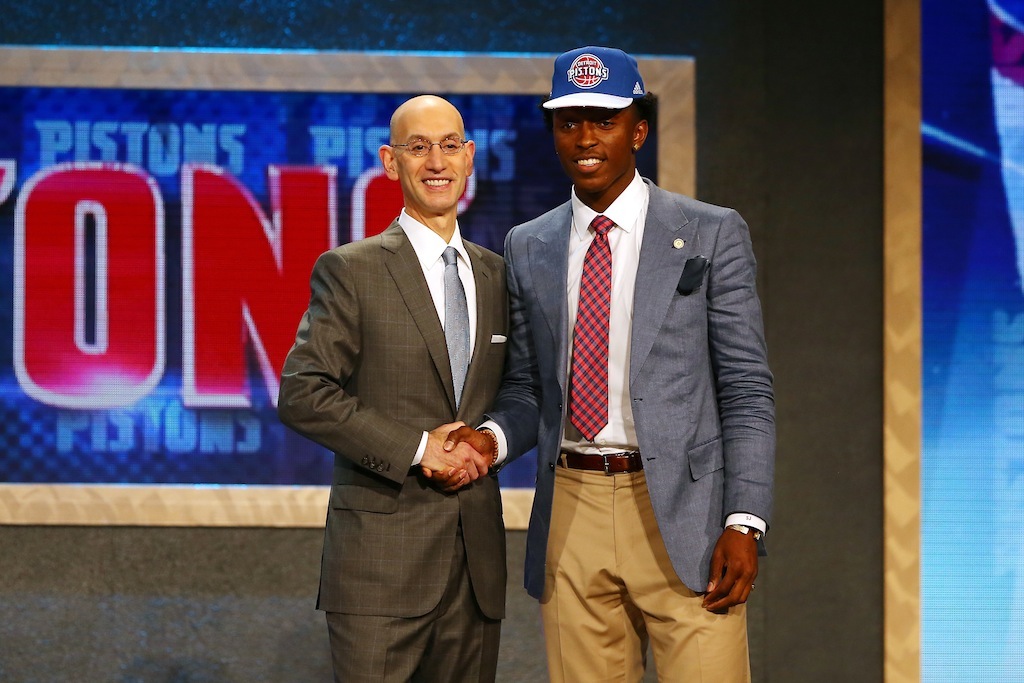 While the best clubs in the NBA continue to duke it out in the postseason, the future of the teams on the low end of the totem pole was left up to fate. By fate, of course, we mean the NBA Draft Lottery; an event where the bouncing of ping pong balls can make or break a franchise. And now that this exciting affair has taken place, all that's left to do is determine where the next crop of superstars will land.
There is still some time between now and the 2016 NBA Draft. Yet, with the official order of the picks firmly set, we feel a sense of duty to at least make an educated guess. Things will surely change as we get closer to draft night, however, at this moment in time, here's a look at our post-lottery NBA mock draft.
1. Philadelphia 76ers: Ben Simmons, SF/PF, LSU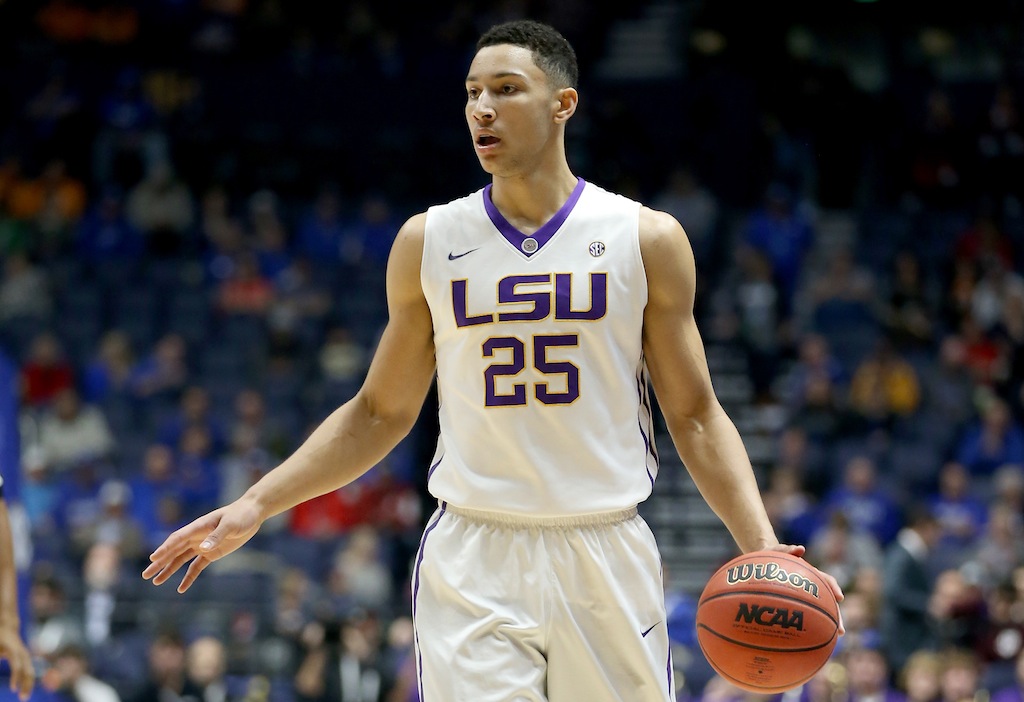 It finally happened. After three years of genuine heartache, "The Process" worked out for the Philadelphia 76ers as they've landed the No. 1 overall pick. This is what the organization has been waiting for; the chance to select a potential franchise-altering talent. While the general consensus is that the 2016 draft features two elite players, we think the Sixers will opt for the one with the higher ceiling. And that's LSU's Ben Simmons.
Although Simmons was unable to lead the Tigers to the NCAA tournament and he has absolutely no jump shot, the point forward from Australia has something that no one else in this draft class has: once-in-a-generation talent. At 6-foot-10, 240 pounds, Simmons is a physical specimen with an NBA-ready body and a ridiculously high basketball IQ to match.
In his lone season at LSU, the First-Team All-American showed off a sensational handle and Magic-esque vision while decimating the competition to the tune of 19.2 points, 11.8 rebounds, 4.8 assists, and 2.0 steals per game. The Sixers — and the rest of the City of Brotherly Love — need a superstar. Simmons is their man.
2. Los Angeles Lakers: Brandon Ingram, SF, Duke
The Los Angeles Lakers have the easiest decision to make in the entire 2016 draft. With two marquee players on the board, they just need to select whoever doesn't end up going No. 1. In this case, that's Duke's Brandon Ingram. But trust us, this is hardly a consolation prize.
Despite struggling early on, Ingram eventually found his groove, putting up 17.3 points per game to go along with 6.8 rebounds in his lone season at Duke. On top of that, the ACC Freshman of the Year shot 44.2% from the field, knocked down 41% of his threes, and played his best ball on the biggest stage. This will only help him as he makes the transition to the National Basketball Association.
If there's a knock on Ingram, it's that he needs to get stronger and put on considerable weight (he only weighs 196 pounds). However, at 6-foot-9, he has a remarkable 7-foot-3 wingspan, and that's something you just can't teach. We can't imagine Ingram being anything but a special player at the next level.
3. Boston Celtics: Buddy Hield, SG, Oklahoma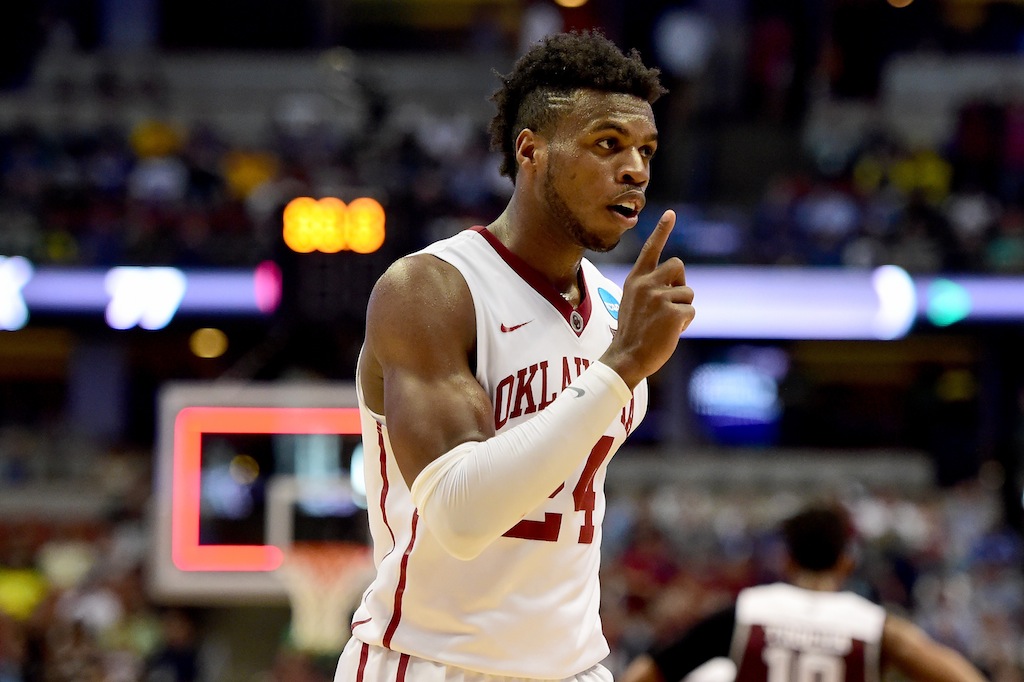 After failing to land in the top two, we could easily picture the Boston Celtics trading this pick. However, since we're not including trades in this particular mock draft, we like the C's taking one of the best scorers in college basketball: Oklahoma's Buddy Hield.
Hield is an absolute superstar. There's really no other way to put it. During this past season — his senior year — the All-American averaged 25.0 points, 5.7 rebounds, and 2.0 assists per game while shooting 50.1% from the field and knocking down 45.7% of his three-point attempts. His work ethic is top notch, he has a knack for the theatrics, and he can shoot from anywhere on the floor.
While his size (6-foot-4) is hardly ideal for the shooting guard position, if there's anyone who can overcome this disadvantage, it's "Buddy Buckets." Hield is a genuine competitor and an undeniable winner. The folks in Beantown will absolutely fall in love with him. We guarantee it.
4. Phoenix Suns: Dragan Bender, PF/C, Croatia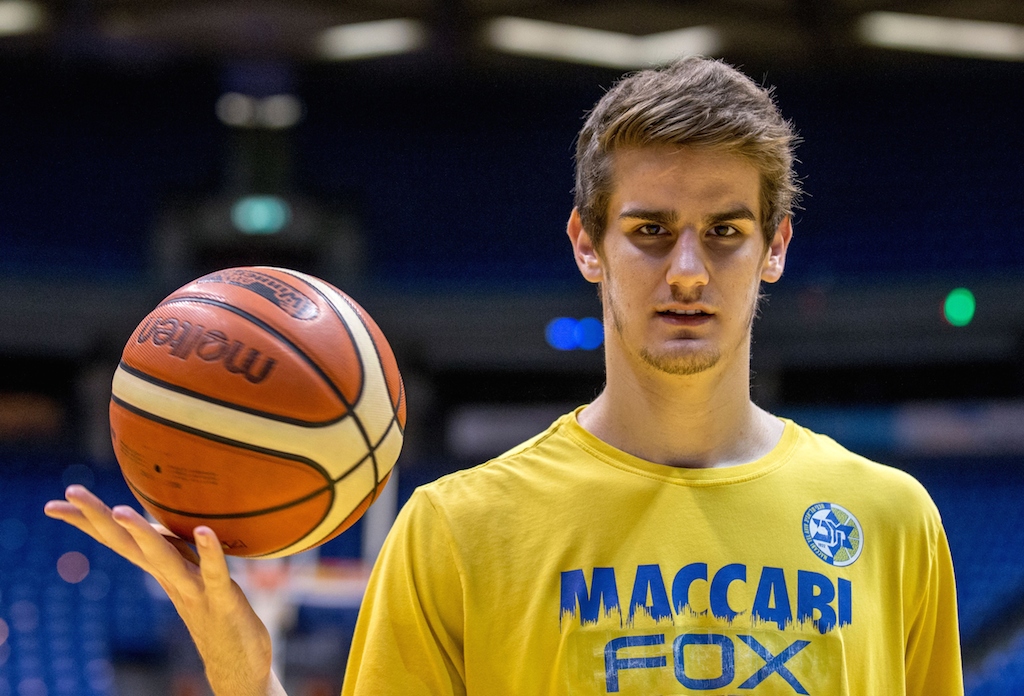 It's safe to say that Dragan Bender is the best NBA prospect you've never heard of. But no matter. You will soon enough. Especially when he ends up being selected — in our opinion — by the Phoenix Suns with the No. 4 overall pick.
At just 18 years of age, the Croatian power forward already knows what it takes to be a pro, as he currently plays for Maccabi Tel Aviv. Bender is a 7-footer who can handle the rock, run the floor, and, if he keeps improving his outside shot, has the makings of a top-tier NBA stretch four. If you like New York's Kristaps Porzingis, then you'll really like Bender. After all, he has the potential to be better.
5. Minnesota Timberwolves: Jamal Murray, PG/SG, Kentucky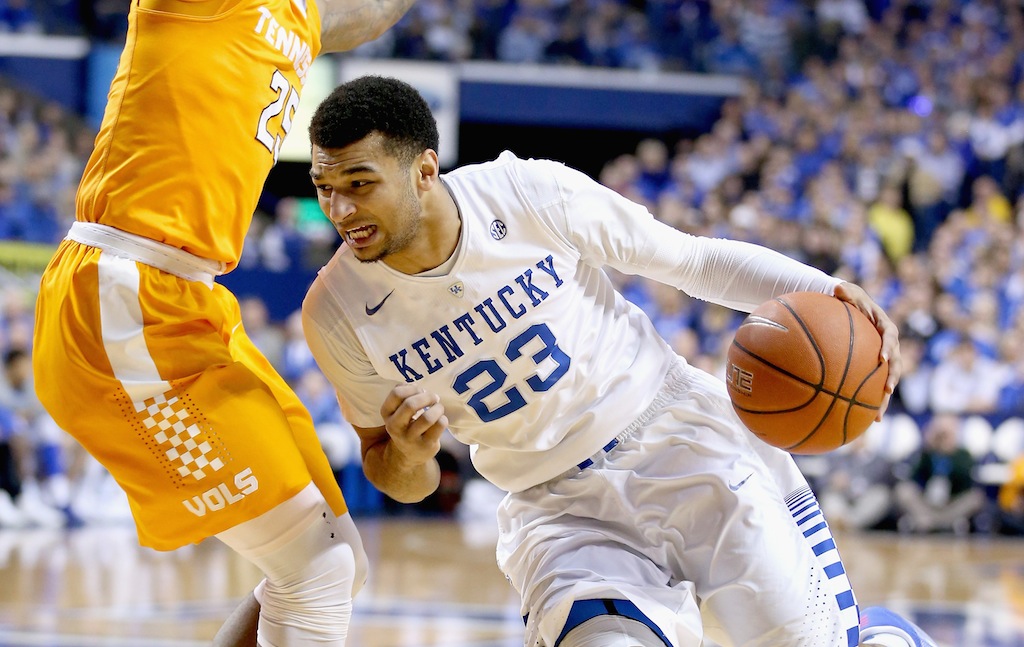 Kentucky guard Jamal Murray has the skills — and the upside — to go top three in this draft. Yet, in this mock, he'll fall to Minnesota at No. 5. Should this end up happening during the real thing, you won't hear the Timberwolves complaining.
After a slow start with the Wildcats, Murray finished his freshman season with averages of 20.0 points, 5.2 rebounds, and 2.2 assists per game. He can knock down the three, get to the basket, and is a natural scorer. And at 6-foot-5, 207 pounds, Murray has excellent size and enough strength to compete at the next level. The T-Wolves have a roster full of young talent. The addition of Murray will only make them stronger.
Picks 6–30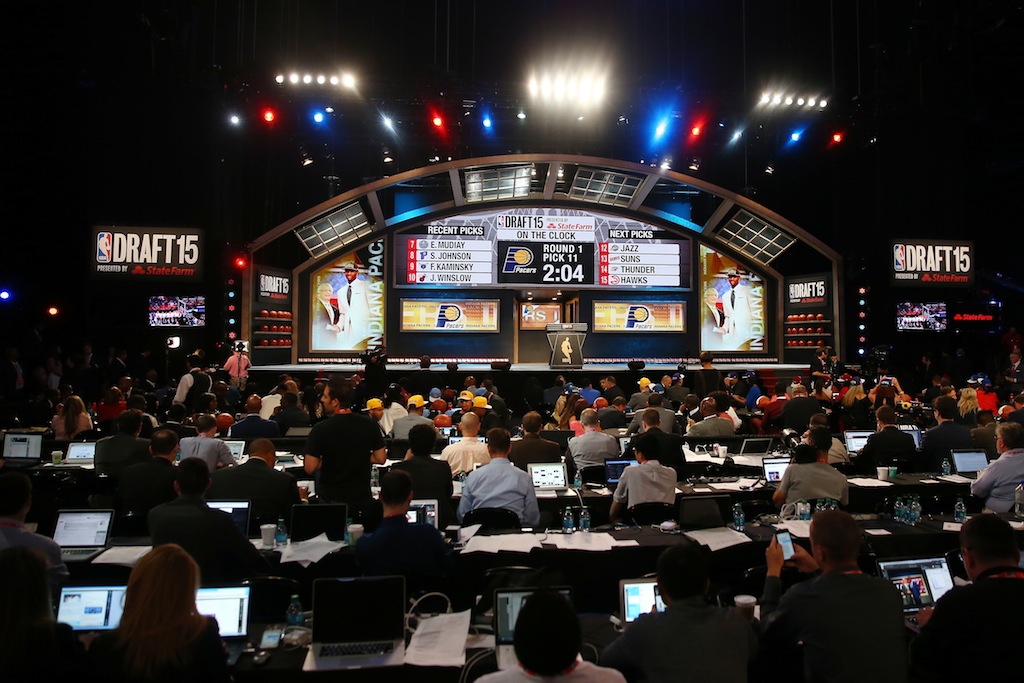 6. New Orleans Pelicans: Kris Dunn, PG, Providence
7. Denver Nuggets: Henry Ellenson, PF/C, Marquette
8. Sacramento Kings: Jaylen Brown, SG/SF, California
9. Toronto Raptors: Skal Labissiere, PF/C, Kentucky
10. Milwaukee Bucks: Jakob Poeltl, C, Utah
11. Orlando Magic: Marquese Chriss, SF/PF, Washington
12. Utah Jazz: Furkan Korkmaz, SG, Turkey
13. Phoenix Suns: Denzel Valentine, SG/SF, Michigan State
14. Chicago Bulls: Deyonta Davis, PF/C, Michigan State
15. Denver Nuggets: Tyler Ulis, PG, Kentucky
16. Boston Celtics: Timothe Luwawu, SG/SF, France
17. Memphis Grizzlies: Domantas Sabonis, PF, Gonzaga
18. Detroit Pistons: Demetrius Jackson, PG, Notre Dame
19. Denver Nuggets: Ante Zizic, C, Croatia
20. Indiana Pacers: Malachi Richardson, SG, Syracuse
21. Atlanta Hawks: Damian Jones, C, Vanderbilt
22. Charlotte Hornets: Malik Beasley, SG, Florida State
23. Boston Celtics: Thon Maker, PF/C, Australia
24. Philadelphia 76ers: Dejounte Murray, PG, Washington
25. Los Angeles Clippers: Wade Baldwin IV, PG/SG, Vanderbilt
26. Philadelphia 76ers: DeAndre Bembry, SF, St. Joseph's
27. Toronto Raptors: Patrick McGraw, SG, UNLV
28. Phoenix Suns: Cheick Diallo, C, Kansas
29. San Antonio Spurs: Ben Bentil, PF, Providence 
30. Golden State Warriors: Taurean Prince, SF, Baylor
Statistics courtesy of SR/College Basketball, ESPN.com, NBADraft.net, and DraftExpress.