2016 NFL Draft: 3 Potential Draft-Day Trades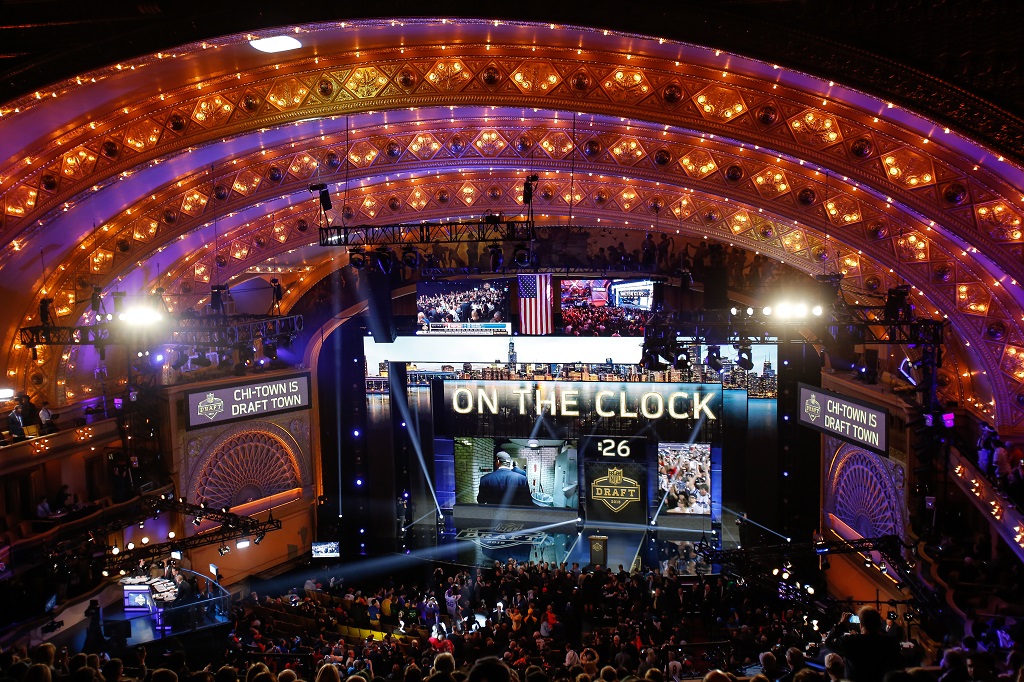 If there's one thing we should absolutely expect in the 2016 NFL Draft, it's that trades are coming. Teams may act like they're happy with the order that they're currently set to pick, but then the clock starts ticking and the craziness begins. As this year's draft draws closer, it seems all the more apparent that draft-day trades will almost certainly be a sure thing.
Could it be the Tennessee Titans with the No. 1 pick who start off the trade action? Or maybe even No. 3 with the San Diego Chargers? One way or another, fans watching the first round of the NFL draft will want to stay glued to their TV or phone, and today we take a look at four potential draft-day deals that could go down.
1. Titans trade out of No. 1
As TitanInsider.com's Terry McCormick reports, the team has been shopping the first pick for quite a while now.
Per a league source, word in league circles is #Titans still shopping the first pick, looking for trade options

— Terry McCormick (@terrymc13) March 16, 2016
So, what's to make us believe that after shopping the pick for so long, they'll now decide to hold their pick instead? If the Titans can bolster their total number of draft picks by trading down a bit, we expect them to do it. The question now becomes, who are the potential suitors? It's likely that any team who trades with the Titans wants to grab a quarterback they covet and will likely land either Carson Wentz or Jared Goff.
The likely suitors? The Cleveland Browns (from No. 2), Philadelphia Eagles (No. 8), and Los Angeles Rams (No. 10). The Browns may move up just to make sure they land the quarterback they truly want, while the Eagles and Rams both have questions about their future at the position. It seems like this pick will almost certainly be traded.
2. San Diego Chargers trade the No. 3 pick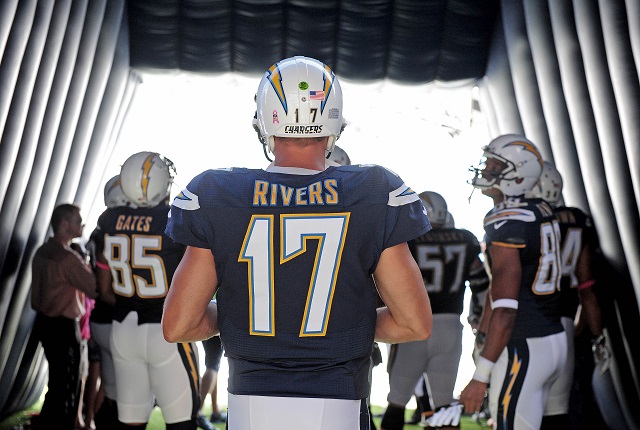 If the top two quarterbacks are already off the board at this point, then pretty much any team could move up to this spot. If for some reason the Titans can't trade the No. 1 pick, then either the Eagles or Rams could absolutely jump to No. 3 to grab the other quarterback who the Browns don't choose. So, this potential trade comes down to what happens with the No. 1 pick.
We guess, though, that quarterbacks will go to the top two picks, meaning that someone else will jump up to No. 3. While there's no clear-cut option to make this trade, we're going with the Tampa Bay Buccaneers to move up and land Jalen Ramsey. Why? Jameis Winston. As Pewter Report's Mark Cook explains, the quarterback stated that he would go as far as taking a pay cut to see the Buccaneers land Ramsey. Winston said:
We definitely have the best player in the world in Jalen Ramsey. People talk about his position. But Jalen is the best cornerback, safety… I will take a pay cut to play with him again. He has a fierce mentality. And the best thing about him is he is a Seminole! I have already shot him [Jason Licht] some texts.
It's not a sure thing, but how about the Bucs jumping from No. 9 to No. 3 to get Ramsey? Sounds like a realistic option.
3. Dallas Cowboys trade from No. 4 to No. 13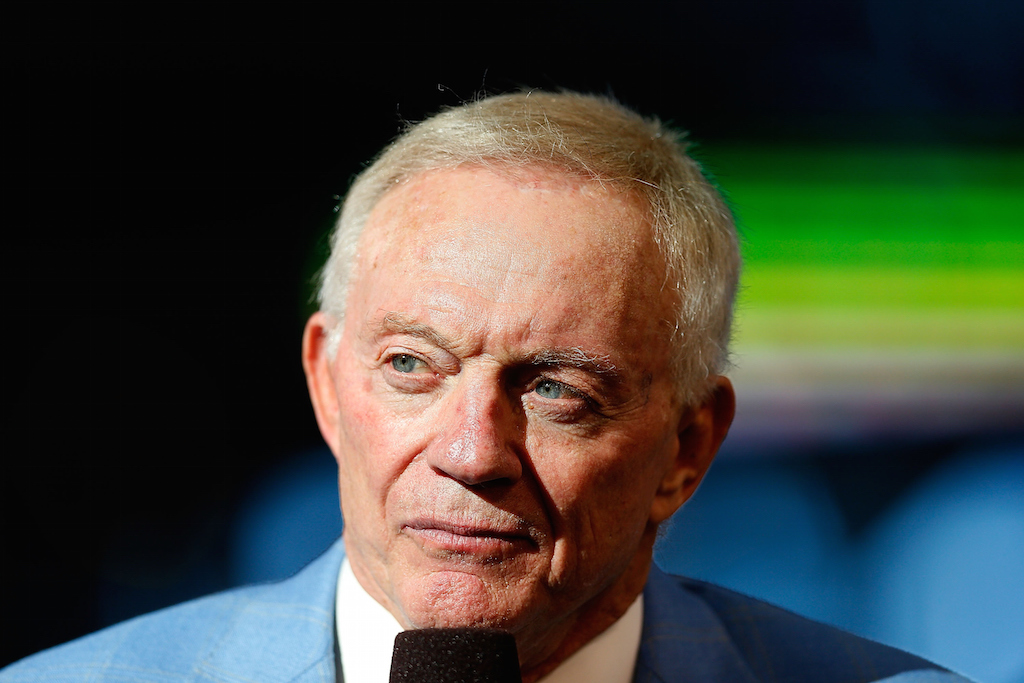 This move would be pretty typical of Jerry Jones. The Cowboys' owner loves to trade on draft day, and has no issue doing so if he's not completely sold on a player when his team is on the clock. While many expect him to take Ezekiel Elliott, we see this pick going one of three ways. It's either Elliott, Ramsey, or trading back in the draft. Elliott would make a lot of sense, but that's quite high to select a running back, regardless of how special he is.
We think Ramsey is selected at No. 3, which leaves Dallas trading back. The Cowboys could choose to make the move and trade with the Miami Dolphins at No. 13, who are looking for a running back after losing Lamar Miller in free agency. Miami, in turn, would draft Elliott. The Cowboys would get another pick or two in return, and get to take whichever rusher or secondary player they want at No. 13. Or, with Jones, maybe he just trades back again and continues to stockpile draft picks.
One way or another, when the Cowboys get on the clock, it's safe to say that a trade will be an option. On the flip side, don't be shocked if the Cowboys really surprise everyone and decide to move up in the draft. Which player would they move up to draft? Well, that's part of the fun of draft night's opening round.