2016 NFL Draft: 5 Biggest Late-Round Steals
The 2016 NFL Draft turned out to be one of the most unforgettable and entertaining drafts in recent memory. We saw two blockbuster trades involving the No. 1 and No. 2 overall picks, Laremy Tunsil suffer through an epic social media scandal, several more trades, some crazy fashion choices, and last but not least, several teams select players who could end up favorably altering the trajectory of their new franchises.
After a few days to reflect on what went down in Chicago, aka "Draft Town," we have identified five players who we believe will prove to be among the biggest steals of this year's draft class. Here's a look at what we came up with.
Note: In putting together our list, we only considered players who were picked on day three (Rounds 4-7) of the draft.
1. Rashard Higgins, WR, Cleveland Browns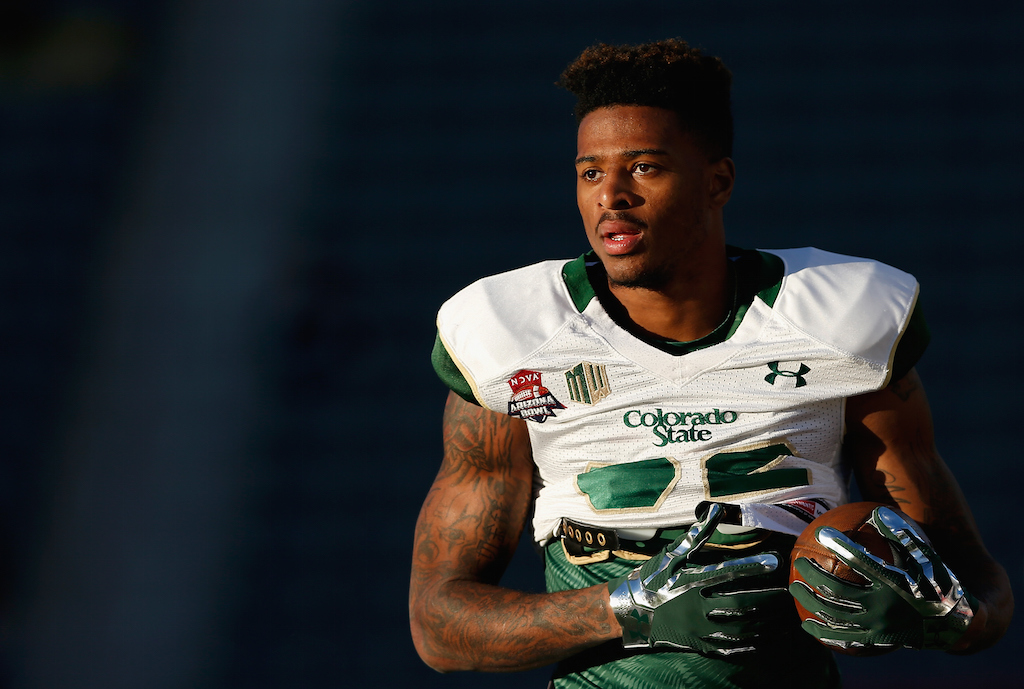 Given his nickname, it would have been fitting if Rashard "Hollywood" Higgins ended up with the Los Angeles Rams, but as it ended up working out, the Browns landed themselves a player who could very well develop into a solid No. 2 or No. 3 wide receiver at the NFL level in the fifth round (No. 172 overall) of the 2016 NFL Draft.
While he may not be a burner (he ran a 4.64 second 40-yard dash at the NFL Combine), Higgins flat-out knows how to get open and may actually be the best route runner in the 2016 draft class. On top of that, the 6-foot-1, 196-pounder has a knack for coming down with 50-50 balls. All said, we wouldn't be surprised if Higgins emerges as the Browns' primary slot receiver as a rookie in 2016.
2. Devontae Booker, RB, Denver Broncos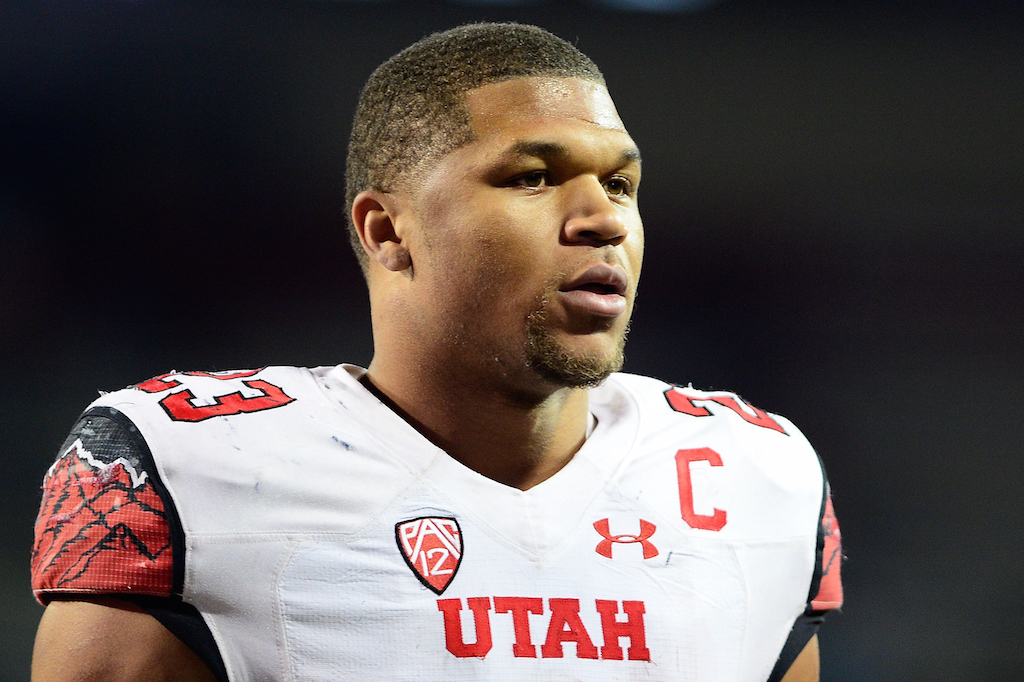 After selecting Devontae Booker in the fourth round (No. 136 overall), Broncos' General Manager John Elway said that the former Utah standout was the second-highest rated running back on the board going into the draft. And it's easy to see why.
With his north and south, bruising running style, Booker will be a great fit in Gary Kubiak's zone-blocking rushing attack, and his ability to pass block and catch the ball out of the backfield will make him an excellent option on third downs from day one. When it's all said and done, we believe that Booker will be a regular in the Broncos' running back rotation by the end of his rookie season.
3. Jatavis Brown, LB, San Diego Chargers
If Jatavis Brown had prototypical linebacker size, he would have been a top-20 pick. Instead, the 5-foot-11, 227-pounder fell all the way down to the fifth round (No. 175 overall), but we firmly believe the former Akron standout has a promising future in the National Football League.
Brown has elite speed (4.47 second 40-yard dash), agility, and quickness, a non-stop motor, and excellent football instincts. At the very least, Brown will likely develop into one of the league's best special teams players within the next two to three years.
4. Scooby Wright III, LB, Cleveland Browns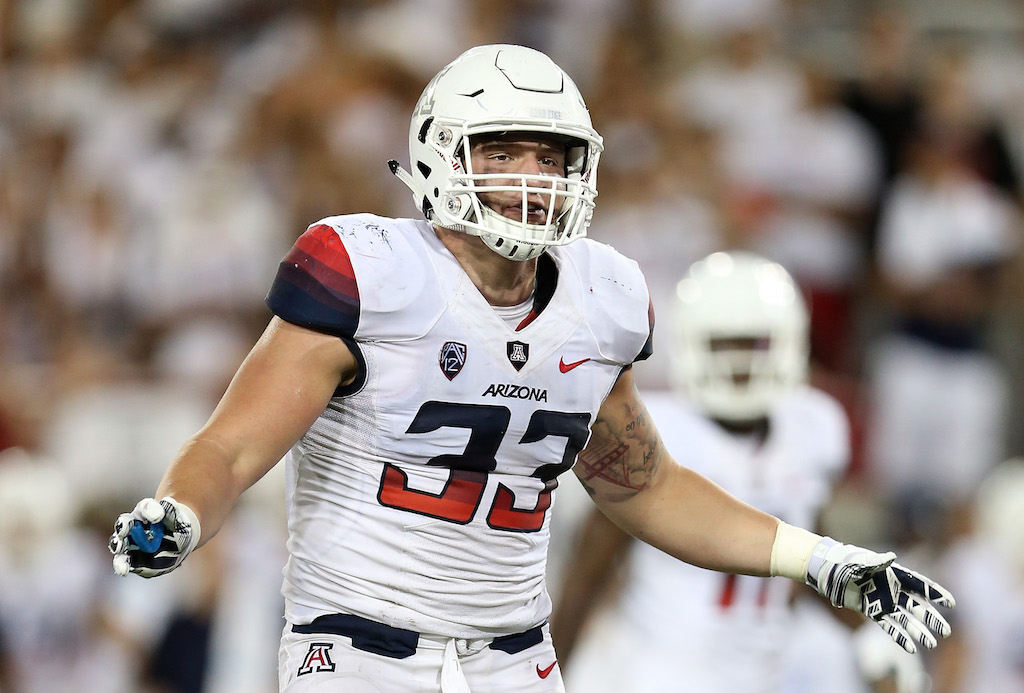 Simply put, we find it incredibly hard to believe that Wright did not come off the board until the 250th overall pick in the seventh round. The former Arizona Wildcat was arguably the best defensive player in all of college football in 2014 (he was limited to only three games in 2015).
While he doesn't have elite-level athleticism, his football IQ, competitiveness, and instincts are off the charts good. If he proves to be healthy, which by all accounts he is, Wright has the potential to develop into a Pro Bowl-caliber linebacker in the NFL.
5. Jalen Mills, S, Philadelphia Eagles
Had Jalen Mills not entered the draft with major red flags because of his character and off-field behavior, the former LSU Tiger likely would have been a second- or third-round pick.
Be that as it may, the Eagles took a chance on Mills in the seventh round (No. 233 overall), and we'd be shocked if the 6-foot, 191-pounder doesn't end up making the Eagles' 53-man roster this fall. He has the versatility to play both corner and safety in the NFL, and his football instincts will likely make him an instant special teams standout during his rookie season.