2016 NFL Draft: 5 Biggest Steals of the First Round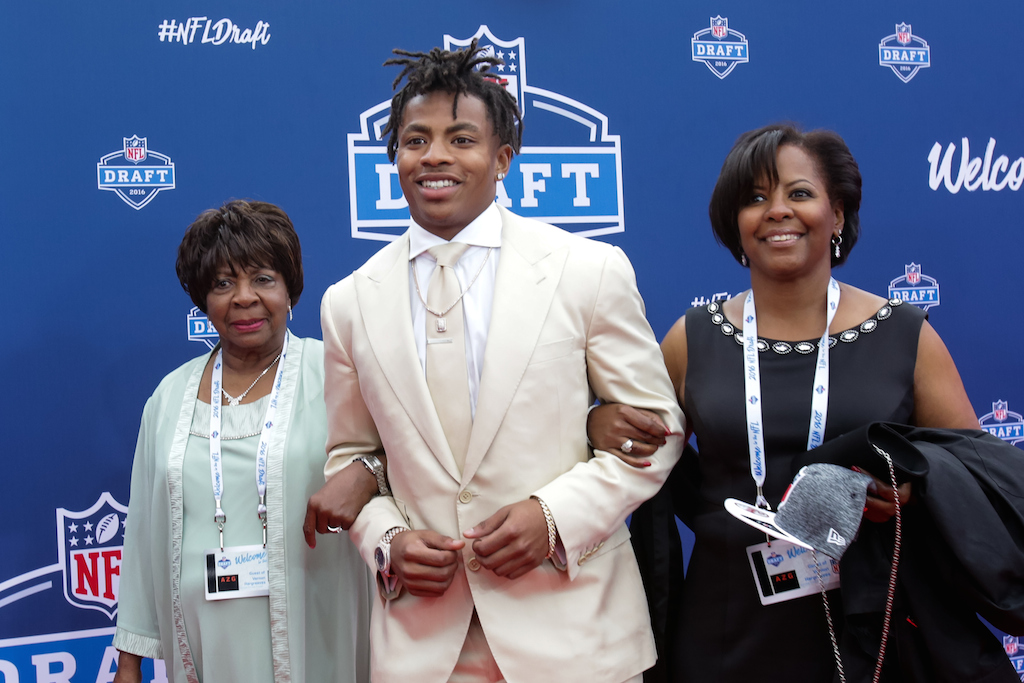 If there's anything we've learned about the NFL draft, it's that it never plays out the way you expect it to. It's hard to predict the moves teams will make, it's difficult to foresee draft-day slides, and as we quickly learned, you never know when social media is about to drop the ultimate bombshell. So far in the 2016 edition, we've seen all of this occur. And then some.
Often times, when the draft board takes unexpected turns, some truly talented players find themselves in surprising landing spots. For these individuals, it's always hard to fall further than previously expected. However, for the franchises fortunate enough to take them, it's actually a dream come true. With that in mind, here's a look at the five biggest steals from the first round of the 2016 NFL draft.
1. Vernon Hargreaves III, CB, Florida
Team: Tampa Bay Buccaneers
Pick: No. 11
Despite his lack of elite size (5-foot-10, 204 pounds), Vernon Hargreaves III is arguably one of the top two or three cornerbacks in the 2016 draft. He's physical, instinctive, and has top-notch cover skills. And after giving up 26.1 points per game (26th in the NFL) and allowing 240 passing yards per contest (16th in the NFL) in 2015, he's exactly what the Tampa Bay Buccaneers needed. While we originally had Hargreaves slotted to the Bucs at No. 9, the fact they were able to trade back, pick up a fourth-round pick (No. 106), and still get the guy they wanted at No. 11, well, color us impressed.
2. Laremy Tunsil, OT, Ole Miss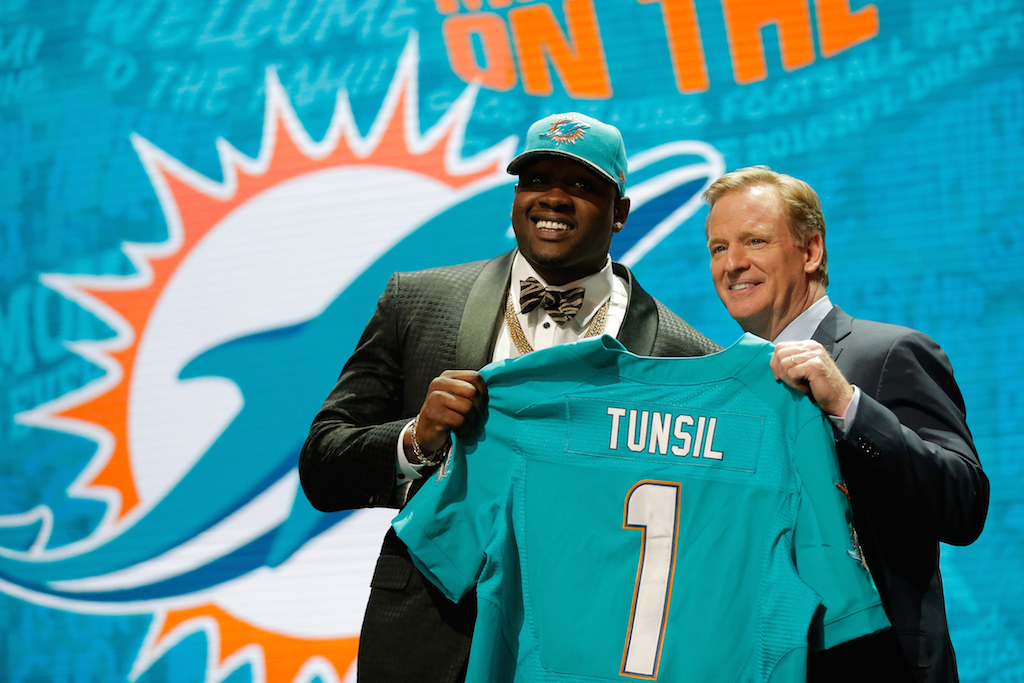 Team: Miami Dolphins
Pick: No. 13
We've never seen a draft-day slide like the one experienced by Ole Miss offensive tackle Laremy Tunsil. He went from being the potential No. 1 overall pick (prior to the Rams-Titans trade) and top offensive lineman in the draft to having his whole world turned upside down after a gas mask tweet had teams questioning whether or not he was worth the risk. For the Miami Dolphins, who never expected to find themselves in the position to take a player of Tunsil's caliber, it clearly was. And the fact that it happened at No. 13, we'd have to agree with them.
3. Shaq Lawson, DE, Clemson
Team: Buffalo Bills
Pick: No. 19
In Clemson's Shaq Lawson, the Buffalo Bills not only got one of the best defensive ends in the entire 2016 draft, but they also filled glaring need: help on the defensive line. On top of that, by most accounts, Lawson was never supposed to fall this far in the draft. Call it fate. Call it luck. Call it whatever you want. The board broke perfectly for the Buffalo Bills. And while Lawson will eventually need to get surgery on his shoulder, the Bills will deal with that issue when the time comes. They got a potential star at No. 19.
4. Laquon Treadwell, WR, Ole Miss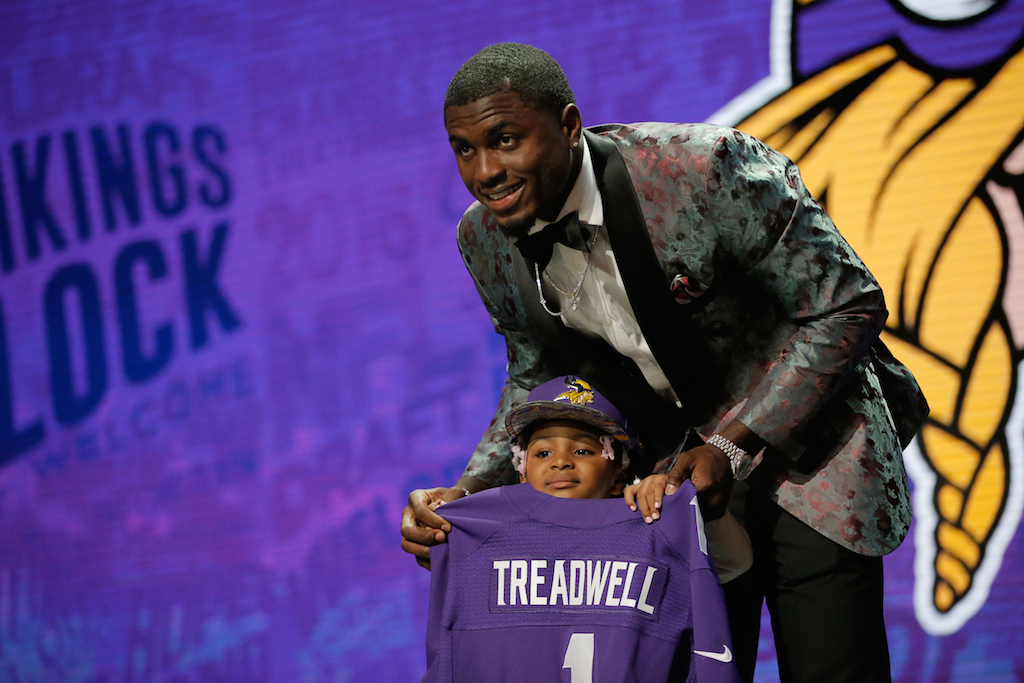 Team: Minnesota Vikings
Pick: No. 23
The fact that four wide receivers were taken in the first round and Ole Miss' Laquon Treadwell was the last of the bunch is still hard to believe. Even with his less-than-ideal 40-yard dash time, Treadwell was still considered by many to be the best receiver in this draft. He's he's big (6-foot-2, 221 pounds), he's physical, he knows how to get open, and he does an excellent job of catching the ball in traffic. The Minnesota Vikings needed another receiver. And at No. 23, they may have gotten the best of the bunch.
5. Robert Nkemdiche, DT, Ole Miss
Team: Arizona Cardinals
Pick: No. 29
Based on talent alone, Ole Miss defensive tackle Robert Nkemdiche is a top-five pick. He's explosive, versatile, and freakishly athletic. Unfortunately, concerns over his character, combined with multiple off-the-field issues, had teams running for the hills. The Arizona Cardinals, however, were not one of them. This is the perfect landing spot for Nkemdiche. With a supportive front office, a player's coach in Bruce Arians, and a team full of strong leaders, if there was ever a place where the talented defensive tackle could reach his full potential it's in Arizona.
Statistics courtesy of Pro-Football-Reference.com, NFL.com, and ESPN.go.com.