2016 NFL Draft: 5 Instant Impact Late-Round Selections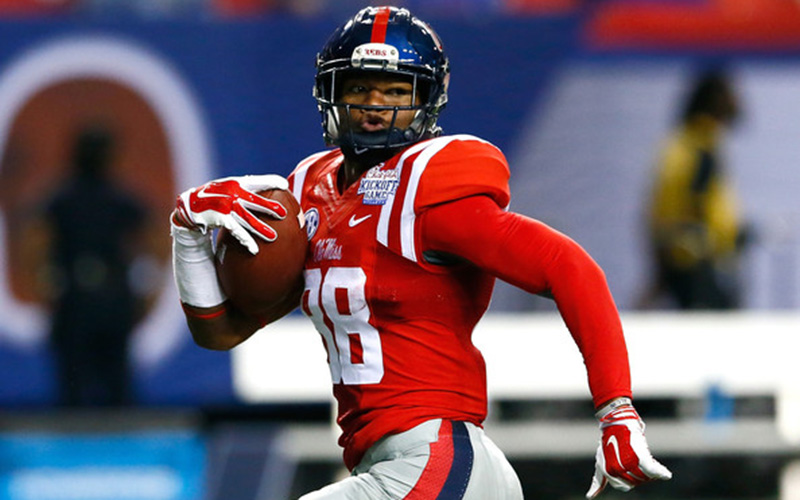 The first-round of the 2016 NFL Draft was highlighted by potential superstars who will have huge expectations as early as next season. Whether it's Joey Bosa, Laquon Treadwell, Jared Goff, or Shaq Lawson, big-time names selected last Thursday night face the task of becoming  franchise-changing players from day one.
In the draft, however, the biggest contributors to playoff berths and Super Bowl rings often come later in the weekend. Some of the best to ever take the field — like Terrell Davis and Tom Brady — didn't hear their names called until later than the fourth round of their respective draft.
With names like those, it's obvious that Hall of Fame potential is present throughout each and every draft. That's why this year's late-round selections are so intriguing. In fact, several of those picks could end up contributing to playoff teams as early as next season.
So, while future league MVPs and standout players could come out of round one this year, we think these five players, taken on the last day of the draft, are worth keeping an eye on. They are our five underestimated rookies with "instant impact" potential.
5. Cody Core, Cincinnati Bengals
The Cincinnati Bengals have A.J. Green on hand, who is one of the best wide receivers in the league. However, during free agency, the team lost Green's complementary targets in Mohamed Sanu and Marvin Jones, so they knew they had to add depth at the position via the draft.
Cincinnati failed to do so in round one — instead opting for the talents of corner William Jackson III — but they picked up one of the better receivers in the class in Tyler Boyd out of Pittsburgh in the second round. While Boyd could be the team's No. 2 wideout, their fifth-round receiver added intrigue at the position late in the draft.
Cody Core out of Ole Miss was the complementary piece to first-rounder Treadwell in college. While his numbers weren't comparable to Treadwell's, Core still managed 37 receptions for 644 yards and four touchdowns last season.
A big play threat with an average reception of 17.4 yards in 2015, he also managed a solid 40-yard dash time of 4.45 seconds, proving he has the speed to play at the next level. Selected in the sixth round as a player with four years of collegiate football under his belt, Core is a great value pick who could turn out to be the Bengals' third-best receiver next year.
4. Rashard Higgins, Cleveland Browns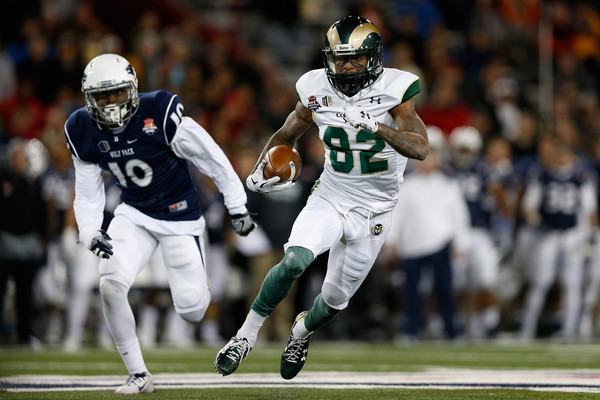 Colorado State isn't exactly on the national radar, but over the past couple of seasons, the Rams have produced some intriguing NFL prospects. Last season, it was quarterback Garrett Grayson, who one day could be the heir apparent to Drew Brees in New Orleans.
This year, it was wide receiver Rashard Higgins, who was among several receivers the Cleveland Browns selected over the weekend. The Browns started with Corey Coleman in round one, then added Ricardo Lewis in round four, and decided to go after two more in round five in Higgins and Jordan Payton.
While Coleman could emerge as the No. 1 target for the Browns' offense, Higgins could prove to be a steal. He was the most productive receiver in the history of Colorado State football and was exceptional in his final season in 2015 — going for 75 catches, 1,062 yards, and eight touchdowns. Throw in a 4.48 40-time and it's clear that Higgins could be a difference-maker for a team in transition.
3. Pharoh Cooper, Los Angeles Rams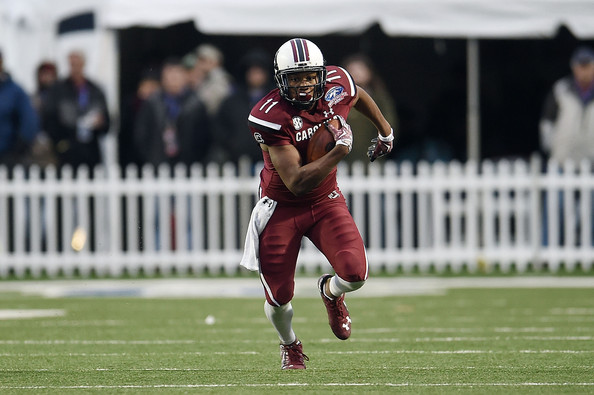 The Los Angeles Rams got their guy in Jared Goff with the No. 1 overall selection, but for the future of their franchise to be successful, they needed to add offensive weapons in the later rounds. Without selections in rounds two or three, LA found a couple offensive pieces who can help Goff right out of the gate in round four.
First, it was tight end Tyler Higbee out of Western Kentucky. The more intriguing addition, however, was wide receiver Pharoh Cooper out of South Carolina, as the productive collegiate player has a chance to emerge in a receiving core that needs a No. 1 target.
Cooper accumulated over 2,000 receiving yards over the past two seasons combined to go along with 17 total touchdown grabs. That production — if it translates to the next level — will come in handy right away for the Rams, who didn't have a single receiver go over 700 yards last season. If Cooper can develop a rapport with Goff, the two could create a dynamic duo that just might bring the Rams back to relevance.
2. Jordan Howard, Chicago Bears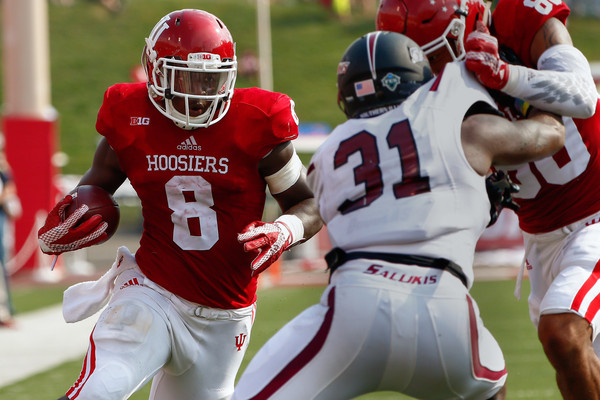 After letting Matt Forte go this offseason, the Chicago Bears had a clear need at running back entering the draft. While last season's draft pick in Jeremy Langford should now receive a majority of the carries after a decent rookie campaign, adding someone who can compete with Langford was key for the Bears.
With the selection of Jordan Howard out of Indiana in the fifth round, Chicago may have found a player who could actually have a better chance at replacing Forte than Langford does. In 2014, Howard played at the University of Alabama-Birmingham, picking up nearly 1,600 yards and 13 touchdowns on the ground.
Changing scenes to Indiana, he was nearly as good with the Hoosiers in his lone season with the team, running for 1,213 yards and nine touchdowns. Production in college isn't always an indicator of NFL success for a running back, but at the very least Howard provides great value out of the fifth round for the Bears.
1. Devontae Booker, Denver Broncos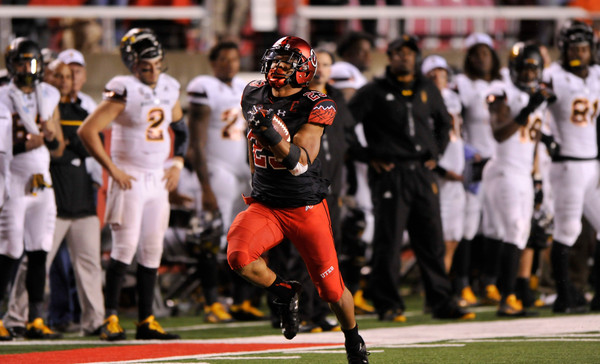 The big headline for the Denver Broncos was the drafting of Paxton Lynch, a quarterback who is now tasked with filling the shoes left by Peyton Manning. Lynch wasn't the only talented prospect on offense that the Broncos managed to pick up over the weekend, though.
In the fourth-round the team got a steal in Utah running back Devontae Booker, who received a second-round grade from many teams, slipping only because of a knee-injury he suffered last November. Once fully healthy, he could turn out to be the most dangerous weapon in Denver's backfield.
Despite playing in just 10 games last season due to that injury, Booker was considered a Heisman candidate (while healthy) for the Utes with 1,261 yards and 11 touchdowns. In the previous season, he managed over 1,500 yards and 10 TDs, while proving in both seasons that he can be effective as a receiver.
Knee issues are always a concern for the future of a professional athlete, but should Booker's injury prove to be a one-time issue, C.J. Anderson's job as the Broncos' starting running back may not be safe for long.
Statistics courtesy of ESPN.com and Sports-Reference.com.