2016 NFL Draft: 5 Instant-Impact Players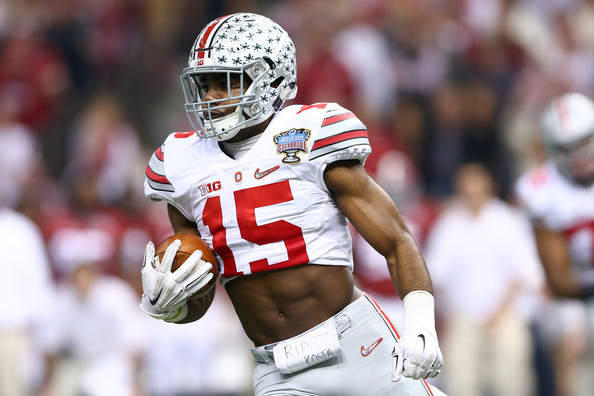 While the trade rumors and player hype continue to pick up steam, it's time to talk about which players are poised to instantly impact whichever team drafts them.
The draft may not be loaded with complete studs who will change the game right out of the gate, but that doesn't mean there aren't players ready to take the NFL by storm. Let's take a look at five of the biggest instant-impact players in this draft by kicking it off with a former Ohio State Buckeye.
1. Ezekiel Elliott, RB, Ohio State
Ezekiel Elliott has the potential to be one of the best and most intriguing running back prospects of the past few years. Todd Gurley will be a stud in the NFL, but we believe Elliott may actually be even better. The Dallas Cowboys seem likely to take him at No. 4, even if some people believe otherwise.
After seeing him average over 6.3 yards per carry in all three years at Ohio State, it's hard to bet against him. In his last two seasons with the Buckeyes, Elliott rushed for 3,699 yards and 41 touchdowns. If you want to see a guy who's ready to take over a backfield from day one in the NFL, it's him.
2. Myles Jack, LB, UCLA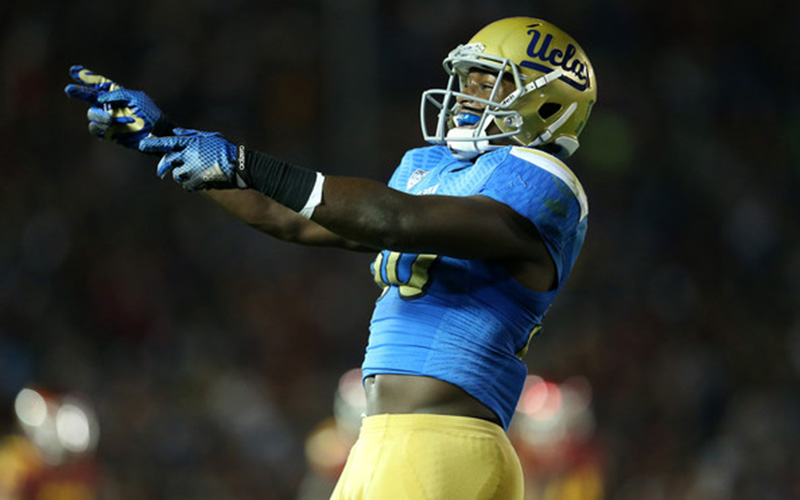 Although Myles Jack dealt with a knee injury that forced him sit out all his games except three in 2015, it doesn't take away from the fact that he's one of the most talented players in the draft. Jack had 15 combined tackles for loss and 163 total tackles during his first two years with the Bruins, as well as three interceptions and 18 passes defended.
His talent and upside is obvious, but it'll be interesting to see how far he falls. Realistically, we shouldn't expect to see Jack available after No. 5. The Jacksonville Jaguars are a likely landing spot for the talented linebacker.
3. Laremy Tunsil, OT, Mississippi
While the Tennessee Titans seem likely to trade the No. 1 overall pick, if they don't, Laremy Tunsil will likely be the selection. Regardless, Tunsil is the best offensive lineman in the 2016 NFL Draft, whether he goes No. 1 or No. 10. He proves that he should be one of the top picks, and it seems like this will be the case.
At the very worst, we should expect to see Tunsil fall to somewhere around the No. 5 or No. 6 range, assuming the Titans trade that pick. The former Ole Miss Rebel has tremendous upside and will be one of those players who a team can immediately slide into a starting spot on their line.
4. Jalen Ramsey, S, Florida State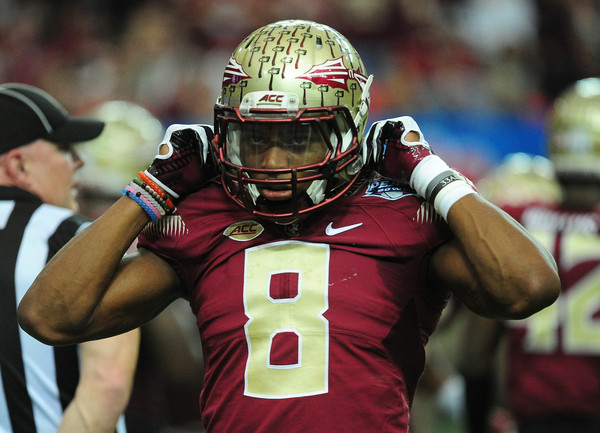 Whichever team lands Jalen Ramsey will get a complete steal. If the San Diego Chargers choose not to trade the No. 3 overall pick, he'll likely land there. Even if they do, there's still a chance that whoever trades up to that spot will do it to land Ramsey.
Although Ramsey didn't see nearly as much action from a statistical standpoint last season, he  wasn't targeted quite as much. During his sophomore year with the Seminoles, he had 10 tackles for loss, 12 passes defensed, three sacks, three forced fumbles, and two interceptions. Ramsey may be the best player in this draft, and at the very least, he's the best defensive player available.
5. Mackensie Alexander, CB, Clemson
It's hard to not love Mackensie Alexander's game, and while he probably won't be a top-15 pick, he has tremendous upside and could turn into a lockdown cornerback at the NFL level. While he has only two years in college under his belt, and his statistics won't really blow you away, he absolutely passes the eye test.
Alexander had just 44 total tackles, 11 passes defensed, four tackles for loss and one fumble recovery over his two years at Clemson. Even with that said, there's plenty of reason to believe that his upside makes him one of the top three or four secondary players in this draft. The Tigers didn't make it to the 2015-16 National Championship because of their offense, and players like Alexander were a big reason for Clemson's success last year.
Statistics courtesy of Sports-Reference.com.