2016 NFL Draft: 5 Potential First-Round Trades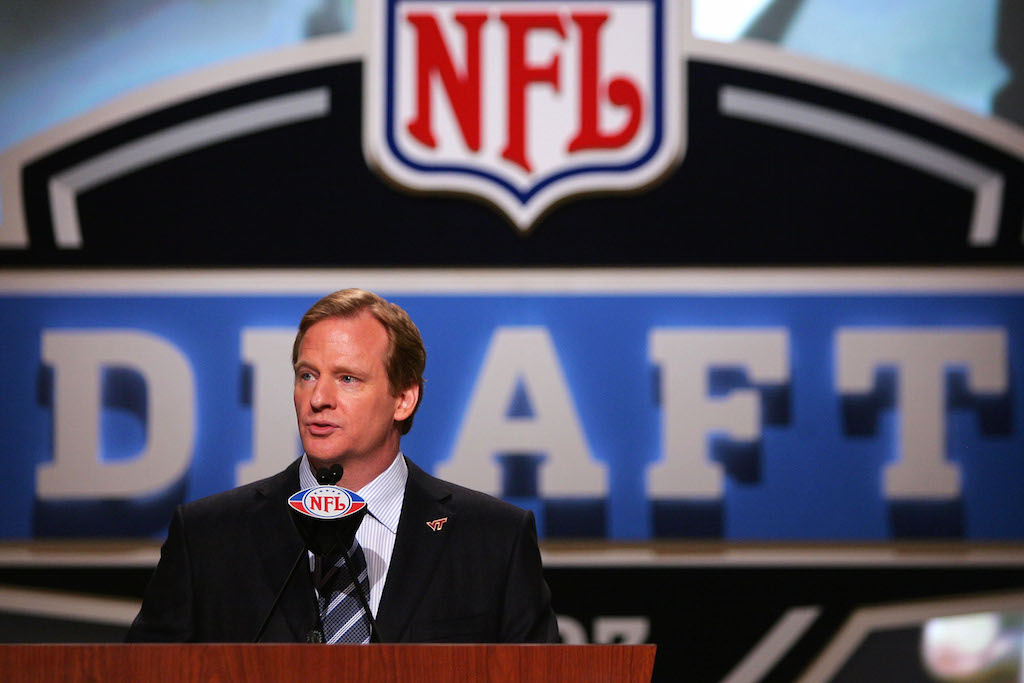 We are now just hours away from the 2016 NFL Draft. Over the last 15 years, the draft has swiftly evolved into a spectacle worthy of a primetime television slot. Part of what makes it so entertaining and exciting is the subjectivity surrounding every pick, which has a way of instilling a sense of optimism into even the saddest of fanbases.
The other part of what makes it one of the biggest annual sporting events involves the unforeseen blockbuster trades that happen every year without fail. This year, we have already seen two shocking trades go down in the weeks leading up to draft day, with the Tennessee Titans dealing the No. 1 overall pick to the Los Angeles Rams, and the Cleveland Browns sending the No. 2 overall pick to the Philadelphia Eagles.
And history would suggest that we can safely count on seeing a handful of additional trades go down tonight. With that being the case, here is a look at five potential trade scenarios that we believe have a realistic chance of going down tonight.
1. San Diego Chargers trade back
After the Rams and Eagles traded up to the No. 1 and No. 2 overall spots to presumably draft quarterbacks, the Chargers were left in a position of power. They will either have their pick of the best available non-quarterbacks, or they will take advantage of another team that desperately wants to move up to select a player such as Jalen Ramsey, Laremy Tunsil, Ronnie Stanley, or Ezekiel Elliott.
Given the holes they have in their roster, we believe they will opt for the latter, which will allow them to stockpile picks while still landing a talented player later in the first round.
2. Cleveland Browns trade back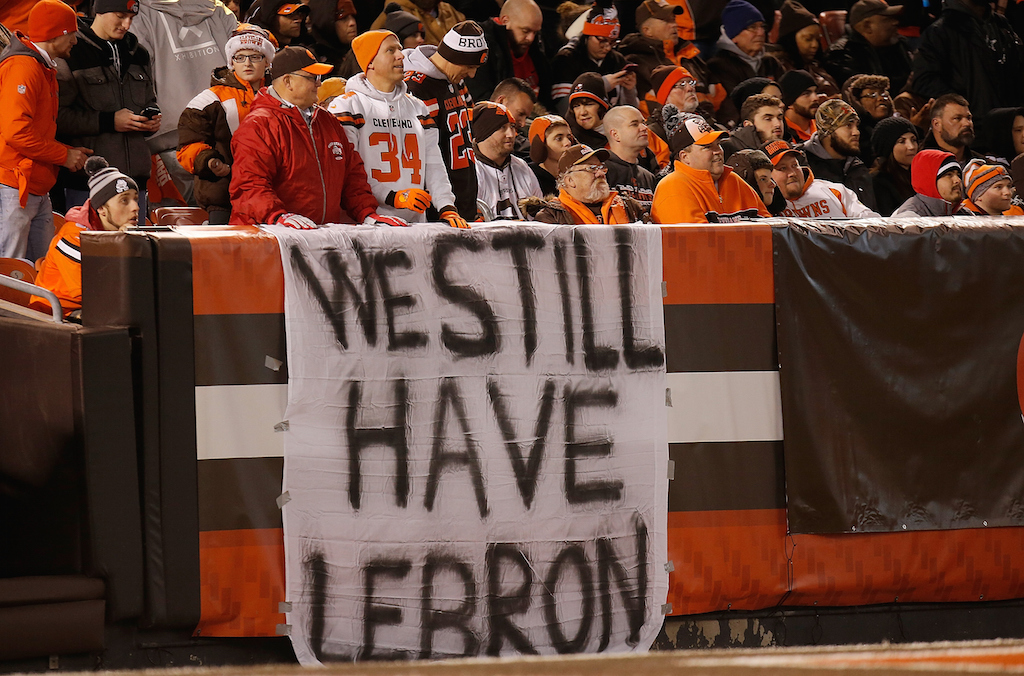 As we mentioned, the Browns wisely traded out of the No. 2 overall spot, and we believe they aren't done wheeling and dealing yet. Their new General Manager, Sashi Brown, has made it clear that the team will take a more analytical approach to building the team under his watch, and the idea of trading back again to accumulate even more draft picks aligns with that train of thought.
If there is a player who unexpectedly slides (possibly Joey Bosa, Ezekiel Elliott, or Laremy Tunsil), or if there is a team that wants to make a play for someone like Memphis quarterback Paxton Lynch, then we could easily see the Browns moving their pick and landing another nice haul in return.
3. New York Jets either trade up or trade back
Multiple reports link the Jets to Memphis quarterback Paxton Lynch, and we wouldn't be shocked if they make a play to move up and select the 6-foot-7 gunslinger. On the flip side, we also wouldn't be surprised to see General Manager Mike Maccagnan opt to trade back or trade out of the first round altogether, given the fact that his team only has six picks in this year's draft.
All said, we expect the Jets to be very active tonight. Hopefully for their sake it doesn't involve them moving defensive end Muhammad Wilkerson, but anything is possible if the price is right.
4. Miami Dolphins trade up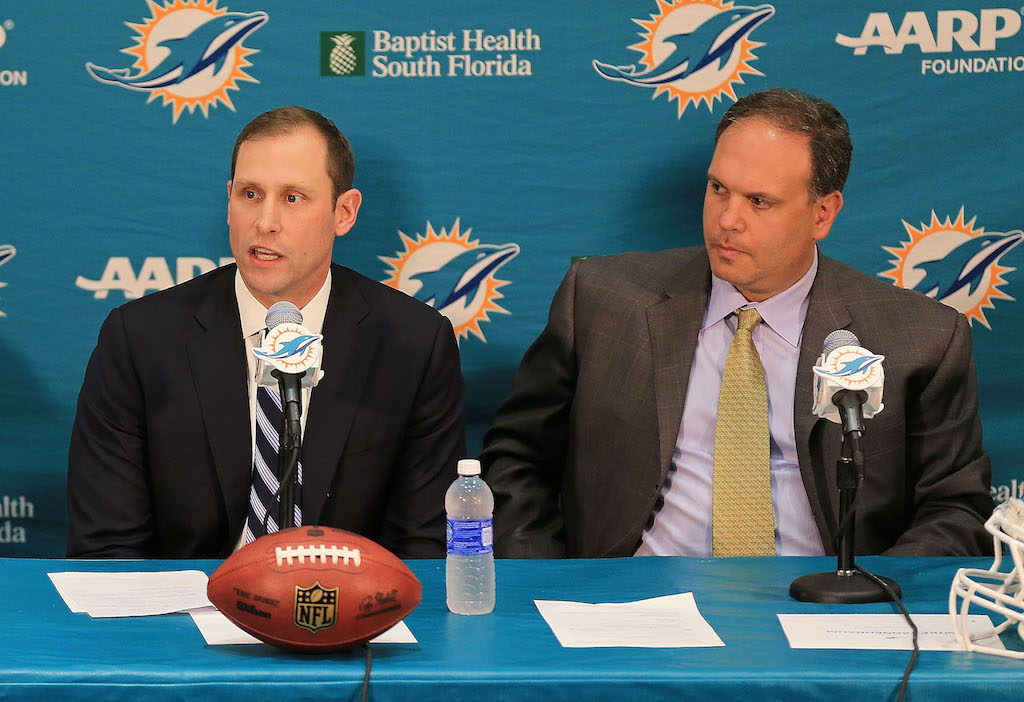 We are fairly confident that the Dolphins will at the very least attempt to move up in the first round. Two players in specific come to mind as potential targets for Miami: Ohio State running back Ezekiel Elliott and Florida cornerback Vernon Hargreaves. And the Dolphins would likely have to move up from No. 13 to have a shot at landing either of them. Both players would fill a major need for Miami, and both would also likely be Week 1 starters.
5. Denver Broncos either trade up or trade back
The Broncos are armed with enough draft-pick ammunition to easily move up in the first round if a player they love starts to slide. If that doesn't happen, we wouldn't be surprised if General Manager John Elway chooses to trade out of the first round completely.
Denver is in the enviable situation of being able to be extremely selective, seeing as they don't have many glaring holes on their roster outside of their quarterback position (which simply cannot be fully addressed tonight given that Jared Goff and Carson Wentz will be long gone by the time the Broncos are on the clock).
When it comes down to it, we could envision a scenario where Elway, who has a propensity for making bold moves, moving up in the first round if he can land a premier offensive or defensive lineman. If that doesn't prove to be the case, expect to see Elway trade out of the first round in exchange for additional draft picks.
Statistics courtesy of ESPN.com and Pro-Football-Reference.com.