2016 NFL Draft: 5 Smartest Picks in Round One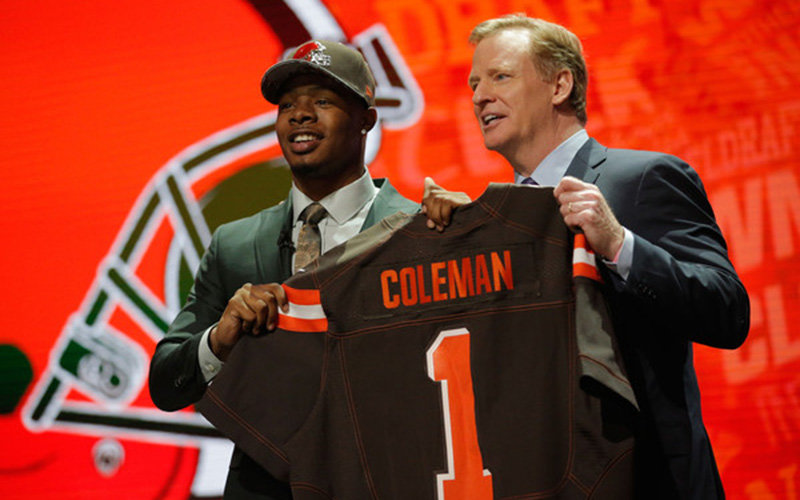 The NFL Draft is a pressure-filled event that keeps NFL owners, coaches, and scouts alike awake deep into countless nights with stress. The importance of making the right selections (particularly in the first-round) can cause some franchises to makes some pretty questionable decisions as they try to do something to impress their fan bases and management. Those decisions can lead to years of mediocrity and, unfortunately, lost jobs throughout the league. However, on the opposite end of the spectrum, making smart selections in the draft can do wonders for a franchise looking to build a strong roster for seasons to come.
During the opening round of the 2016 NFL Draft on Thursday night, we definitely saw some of those head-scratching picks that probably made fans feel uneasy about their favorite team. With the lights bright in Chicago, though, several teams were able to nab players who make a whole lot of sense and who have a whole lot of upside as professional athletes. To focus on the positive of the round and highlight the best selections, here are our five smartest picks from the first-round.
5. Corey Coleman, Cleveland Browns
The Browns started the draft season with the No. 2 overall pick and a roster full of holes. Prior to the draft, they traded that selection to the Philadelphia Eagles and moved down to No. 8, acquiring more picks in the process. On Thursday (during round one), Cleveland made another decision to move even further down the first-round order, swapping picks with the Tennessee Titans to land at No. 15 — and, again, acquire more picks. For a franchise that has been so bad for so long, obtaining so many picks and trading down was the right way to go. When they finally got a chance to make a selection in round one, they made another great choice in picking up wide receiver Corey Coleman.
Coleman was college football's best receiver in 2015 and provides playmaking ability for a team that really needs it. The Browns could've jumped the gun on a quarterback like Paxton Lynch or picked up someone on defense at No. 15, but bringing in a big play threat like Coleman will help the newly signed Robert Griffin III find some success next season. It'll be a long process for the Browns to rebuild their roster, but with all the picks they have (11 in total) and the selection of Coleman, they're headed in the right direction.
4. Robert Nkemdiche, Arizona Cardinals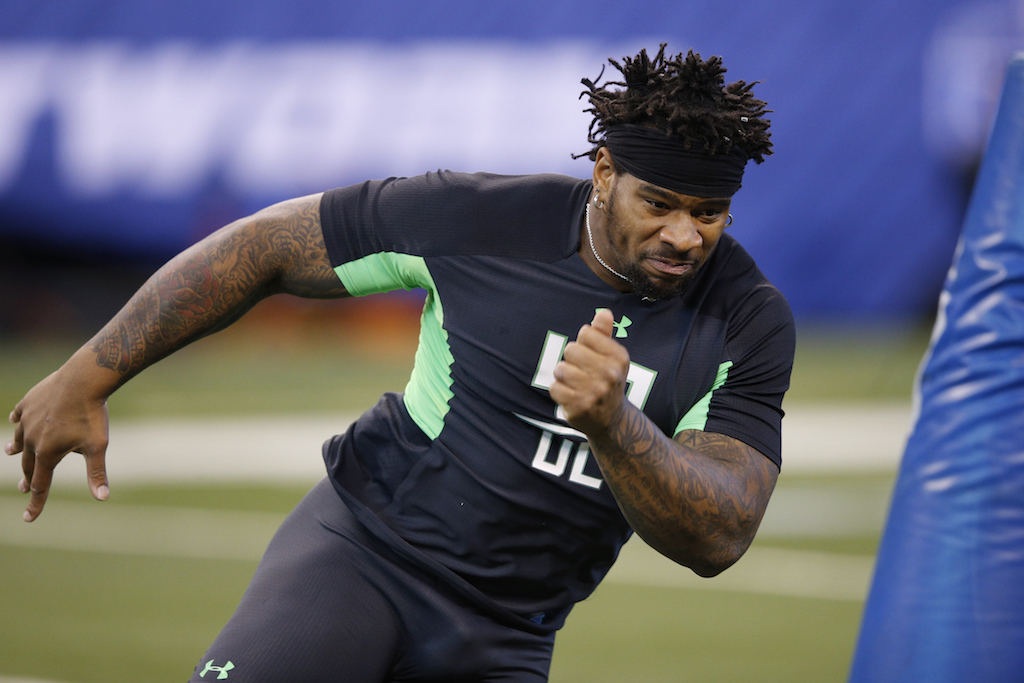 With the 29th pick in the first-round, there were several different directions that a talented Arizona Cardinals team could have chosen to go. They ultimately decided to go with a player who was as big of a risk/reward prospect as they could, picking Robert Nkemdiche out of Ole Miss. For most teams, this would be seen as a questionable selection. For a stable franchise like Arizona, though, this pick could prove to pay off handsomely.
The talent of Nkemdiche is clear. He was originally a No. 1 recruit coming out of high school and was seen by many as a future top 10 pick. However, the defensive tackle had several off-field issues during college that scared most teams away. The Cardinals are the perfect team to reap the benefits of his Nkemdiche's talents, though, and keep him out of trouble. Just look at what the club did with another player with character issues in Tyrann Mathieu — who has turned into a stud in Arizona's defensive backfield. Head coach Bruce Arians is one of the best in the business and with a strong locker room of support and leadership, it would be no surprise if Nkemdiche turns into a Pro Bowl player and ends up being the steal of the first-round.
3. Shaq Lawson, Buffalo Bills
The Buffalo Bills are an up-and-coming team that has the talent to compete for a postseason spot next season. One of their biggest issues in 2015, however, was generating a pass rush — their 21 sacks as a team ranked second-to-last in the NFL. Heading into the draft, they were in love with Clemson defensive end Shaq Lawson. Luckily for the Bills, Lawson slipped to them at No. 19 and it looks to be one of the smartest selections of the entire round.
With Mario Williams moving on to Miami, there was a clear need for a defensive end that can generate pressure on opposing QBs on the Bills' roster. Lawson was one of the most talented defensive linemen in the class and should provide some of that defensive punch that Buffalo was missing. The Bills easily could have selected a quarterback with this pick, but filling their most pressing need was the clear choice.
2. Paxton Lynch, Denver Broncos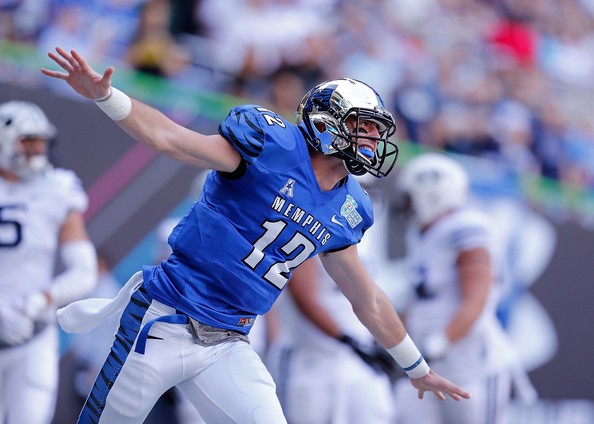 After the hectic offseason for the defending Super Bowl champions, the Broncos needed to hit on their first-round selection. They began the evening with the last selection of the round at No. 31, and with their biggest need being quarterback, Denver was paying close attention to Memphis QB Paxton Lynch to see if a team would take a chance on him early in the round. Once they saw Lynch still available late in the round, they knew they had to trade up to get their guy. So, wisely, John Elway and company moved up to No. 26, swapping selections with the Seattle Seahawks (giving up a third-rounder in the process as well) to draft Lynch. It may be a while before they reap the benefits of the move, but it was the perfect choice for the Broncos given their situation.
Lynch may not be able to start right away, but he gives Denver a QB with huge potential. With Mark Sanchez and a great defense on hand, the Broncos can be patient with the rookie and allow him to develop into the leader of the franchise . There's a risk, obviously, but few moves made as much sense as Lynch to the Broncos in round one.
1. Jack Conklin, Tennessee Titans
Tennessee made waves a couple of weeks ago when they traded the No. 1 overall pick to the Los Angeles Rams. With a franchise quarterback in Marcus Mariota already in play, the move made plenty of sense. However, the Titans still knew they needed serious upgrades on their roster in order to move out of the cellar of the AFC South, which is a big reason why they moved up from the No. 15 pick that they received from LA to the No. 8 pick — which was owned by the Browns. The move allowed them to fill their biggest need and draft one of the best offensive tackles in the draft in Michigan State product Jack Conklin.
Last season, the Titans allowed the most sacks in football with 54, which was part of the reason Mariota missed four games due to injury. Protecting Mariota is their number one priority and Conklin will play a big role in doing just that. It's tough to go wrong with a stud offensive tackle, but Tennessee has to be ecstatic with the way things panned out in round one.
Stats and info courtesy of ESPN.go.com.