2016 NFL Draft: 6 Best Picks of the First Round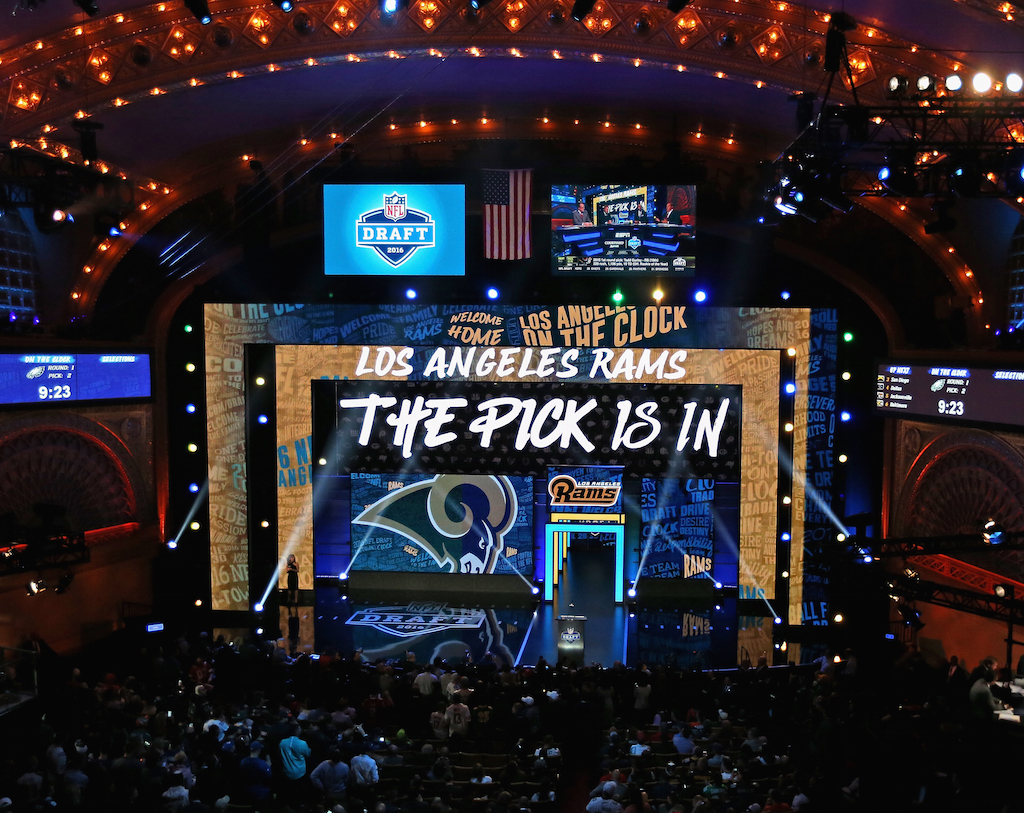 In today's professional sports landscape, it seems like anything the National Football League touches turns to gold. The 2016 NFL Draft was a perfect example of this, as we saw a social media scandal cause former Ole Miss offensive tackle Laremy Tunsil, who was once viewed as the likely No. 1 overall pick, to slide all the way down to No. 13 overall, we saw several players show off flashy personal fashion styles, and of course we saw several major trades. And that was just in the first round.
With the 2016 NFL Draft now in the books, it's time to look back and review what went down. We've already given you the five biggest steals of the first round, and in this article, we are going to look at the six best picks from the first round of the Draft last Thursday night. These are players that were not only great value picks, but also players who are great team fits and players who have Pro Bowl and/or All-Pro-caliber ability. So, without further adieu, here is a look at the five best first round picks of the 2016 NFL Draft.
1. Jalen Ramsey, CB/S, Jacksonville Jaguars – No. 5 Overall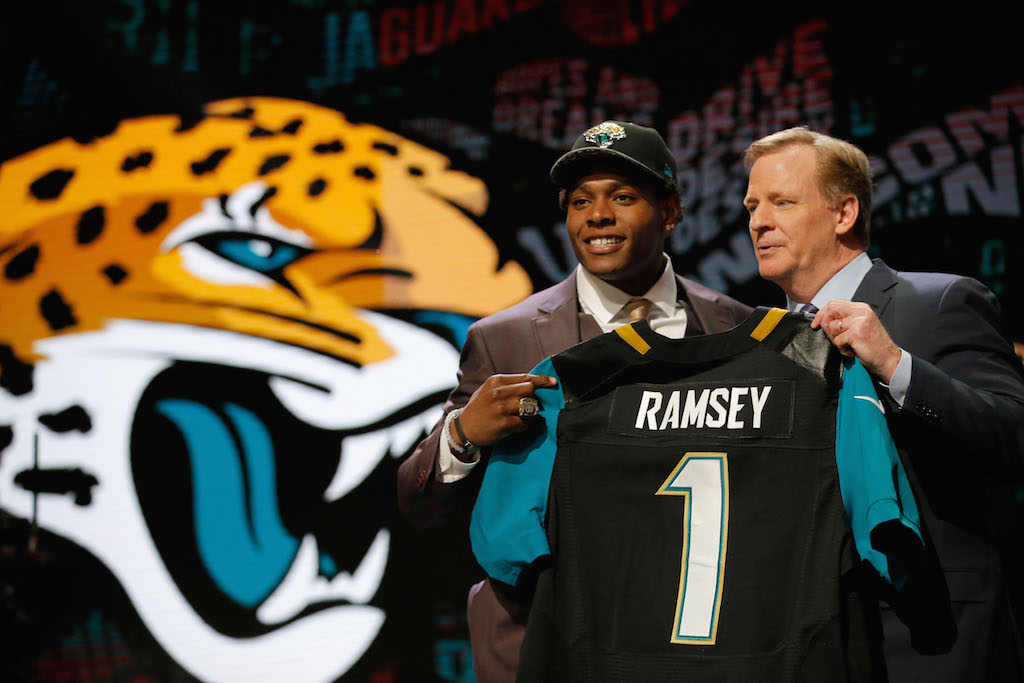 When it comes to the Jaguars, the top of the first round simply couldn't have worked out any better than it did. Without having to trade up, they landed Ramsey, who we felt was the best overall player in the 2016 NFL Draft, at No. 5 overall. Ramsey gives the Jags a player in their secondary that has Pro Bowl-caliber ability at two positions (cornerback and safety), which is huge for them given the fact that their defense ranked 29th in the league against the pass in 2015. At the end of the day, the two-time All-American out of Florida State is a guy who can be a franchise pillar in Jacksonville for the next decade.
2. Sheldon Rankins, DT, New Orleans Saints – No. 12 Overall
The Saints desperately needed to improve on the defensive side of the ball this offseason, and their decision to draft Rankins was a giant step in the right direction. At 6-foot-1 and 299 pounds, Rankins is not a super physically imposing player. But the former Louisville Cardinal does possess elite lateral agility and quickness, and is one of the rare defensive tackles that can consistently pressure the quarterback from an interior defensive line position. Rankins flat-out dominated his competition at the Senior Bowl, and if he reaches his potential, we see him developing into a player that is very similar to St. Louis Rams All-Pro defensive tackle Aaron Donald.
3. Karl Joseph, S, Oakland Raiders – No. 14 Overall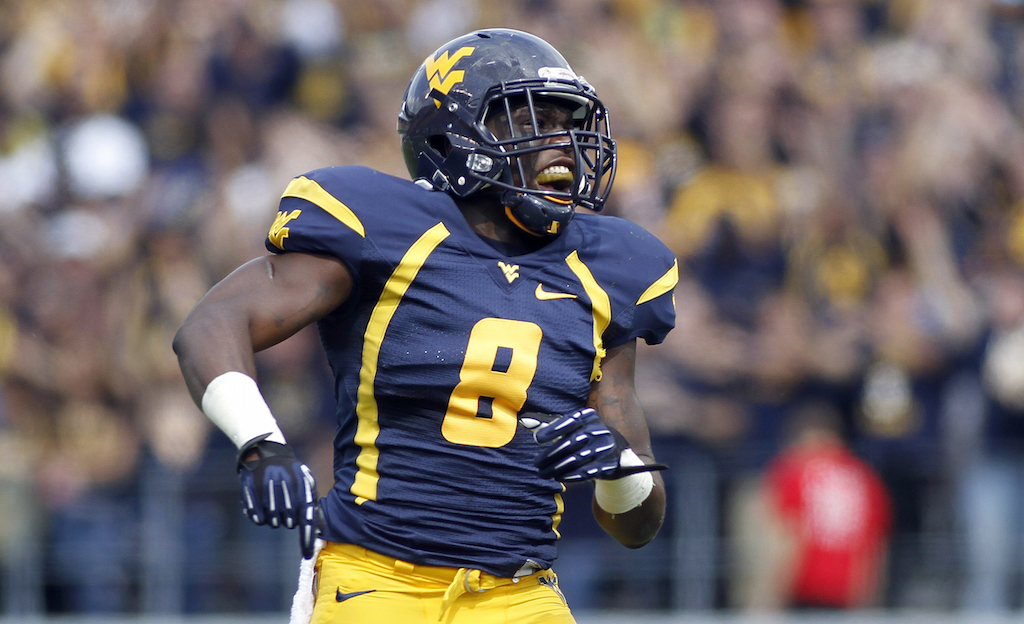 Joseph didn't get much hype leading up to the 2016 NFL Draft — in large part due to an ACL injury during his final season at West Virginia. That said, if the 5-foot-10, 205-pounder can come back at full-strength (as expected), he has the ability to be a Pro Bowl or All-Pro-caliber player for the next decade. He is a true 'do-everything' safety that can play the run exceptionally well, and is also an excellent 'center fielder' in pass coverage. If he can hold up health-wise for the long haul, Joseph will prove to be a great replacement for the recently retired Charles Woodson.
4. Ryan Kelly, C, Indianapolis Colts – No. 18 Overall
When it comes down to it, there is nothing to not like about this pick. Kelly was hands-down the top center in the 2016 NFL Draft class and will likely step in and start for the Colts from day one. And with the massive investment Indianapolis is about to make in the form of signing quarterback Andrew Luck, who has taken a beating over the last couple of seasons, to a mega contract extension, this pick looks even better. Expect to see Kelly, who has drawn comparisons to longtime Colts' great Jeff Saturday, anchor the Indy's offensive line for the next 10-12 years.
5. Josh Doctson, WR, Washington Redskins – No. 22 Overall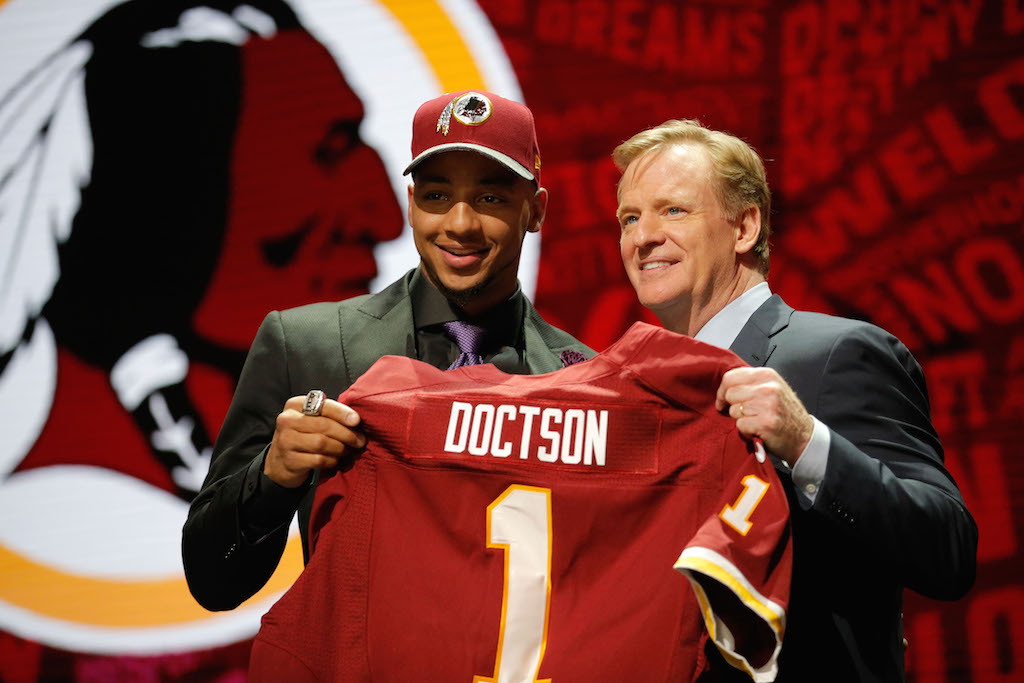 This was yet another brilliant move by Washington General Manager Scot McCloughan. Doctson was unquestionably the best wide receiver at the NFL Combine during position drills, and the former TCU standout should be an excellent fit in Washington head coach Jay Gruden's offense. What makes this pick even better is that if gives the Redskins some flexibility when it comes to the contract situations of veteran wide receivers Pierre Garcon and DeSean Jackson, who are both entering the final year of their current contracts. We are confident that Doctson's downfield playmaking ability and his knack for coming away with 50-50 throws will quickly endear the 6-foot-2, 202-pounder to Redskins quarterback Kirk Cousins.
6. Paxton Lynch, QB, Denver Broncos, No. 26 Overall
The Broncos' quarterback situation has been one of the hottest topics for discussion around the league this offseason. And by trading up five spots in the first round to select former Memphis gunslinger Paxton Lynch, the team put any and all speculation about their quarterback position to rest. Lynch may have been the most physically gifted quarterback available in the 2016 NFL Draft, and his skillset is a perfect fit for head coach Gary Kubiak's offense. The Broncos likely won't see an immediate return on their investment here, as Lynch probably won't start until late in the 2016 season (if he plays at all as a rookie), but they now have an extremely talented, young quarterback, who if all goes well, can be their guy for the next 10-plus seasons.
All statistics courtesy of Pro-Football-Reference and NFL.com.