2016 NFL Draft: Ranking Every Team's Selections From 1 to 32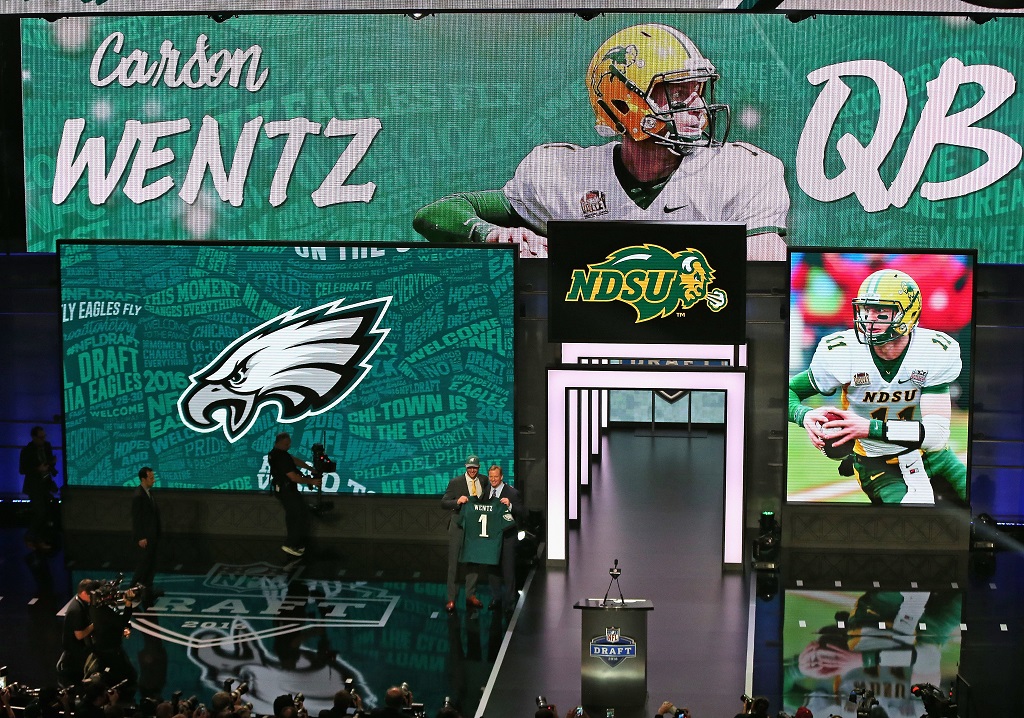 With the 2016 NFL Draft now in the books, we can look back and evaluate the combination of good, bad, and just plain ugly. While many teams made a few great picks, specifically early in the draft, others teams' selections left us stunned. Instead of just looking at one round, though, we're going to break down how teams did with their entire respective 2016 NFL Draft classes. We'll rank each team from worst to first, starting off with No. 32, the worst draft class.
The bottom 2016 NFL Draft classes
32. New York Giants
31. Pittsburgh Steelers
30. Kansas City Chiefs
29. Detroit Lions
28. Carolina Panthers
27. Atlanta Falcons
26. Minnesota Vikings
25. New England Patriots
24. Cleveland Browns
23. New Orleans Saints
22. Houston Texans
21. Oakland Raiders
While we won't break down every team, the Giants are obviously where we'll start. For starters, the Eli Apple pick was just too high. It wouldn't have been shocking to see Apple go in the No. 20 to No. 30 pick range, but it was really surprising to see the Giants select him at No. 10.
What really hurt the Steelers at No. 31 was the fact that they took back-to-back corners, and neither one seem ready to make an impact from day one. There was just nothing about Pittsburgh's 2016 NFL draft class that jumps off the page. We don't really see much that's going to immediately impact their defense, and four of their first five selections were on that side of the ball.
Two other notable teams: the Panthers and Browns. Carolina began their draft by selecting a solid prospect in defensive tackle Vernon Butler from Louisiana Tech, but it was absolutely a position they didn't need. While it's understandable that they wanted cornerback help, they chose three of them in a row in rounds two, three, and five. To make things even more interesting, their second-round pick, cornerback James Bradberry, is a player who will likely need a year before he can make an impact.
As for the Browns, they took an interesting route in this draft, basically just throwing a ton of picks at wide receivers (four of them). While Baylor's Corey Coleman will likely make the biggest impact, it's actually the one they chose last, Rashard Higgins from Colorado State, who we're the biggest fan of. Coleman has major potential, but that's a lot of what their 2016 NFL Draft class is made of, pure potential. Also, Cody Kessler wasn't a pick who many loved, and we're on board with that same thought process.
The middle classes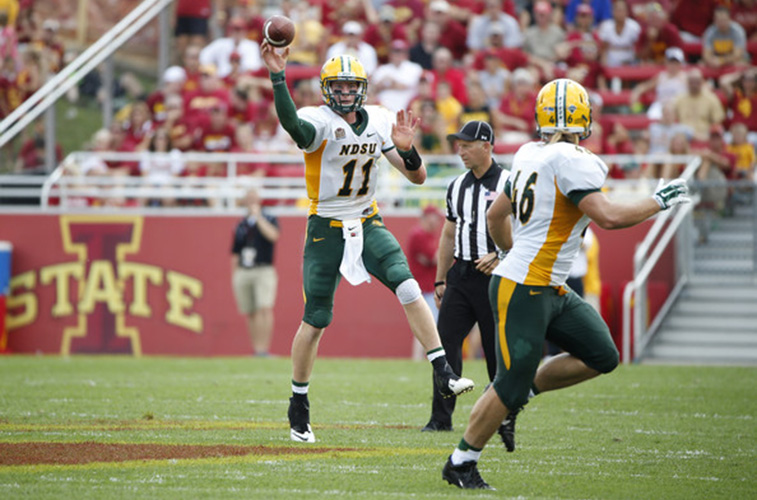 20. Green Bay Packers
19. San Francisco 49ers
18. Philadelphia Eagles
17. Baltimore Ravens
16. Indianapolis Colts
15. Miami Dolphins
14. San Diego Chargers
13. Tampa Bay Buccaneers
12. Washington Redskins
11. Seattle Seahawks
It's hard to support the 49ers trading back up to the first round for guard Joshua Garnett. Many believed they could have gotten him in the second round, so it didn't make a lot of sense. Aside from that though, we love defensive end DeForest Buckner at No. 7, as well as cornerback Will Redmond at No. 68 overall. Those two picks push them into this middle group, as we didn't love the rest of their class.
Obviously the one team that jumps off the page is the Eagles. Everyone assumes that landing a quarterback No. 2 overall will push a team into the top 10. Unfortunately, that's not the case. While Carson Wentz has tremendous upside, he's the only pick who puts Philadelphia in the middle tier.
Last up, the Buccaneers. What a great start to the 2016 NFL Draft for Tampa Bay, landing cornerback Vernon Hargreaves at No. 11 (after a trade back) and then defensive end Noah Spence at pick No. 39. Those two selections were great, but then the team gave up picks to trade up in the second round and draft a kicker. Yes, a kicker.
The Buccaneers apparently thought FSU's Roberto Aguayo wouldn't be around in the third, so they jumped up to get him. Even after Aguayo, we didn't love the bulk of the rest of their 2016 NFL Draft class, with a possibly exception of cornerback Ryan Smith from North Carolina Central, who has some interesting upside.
The best of the best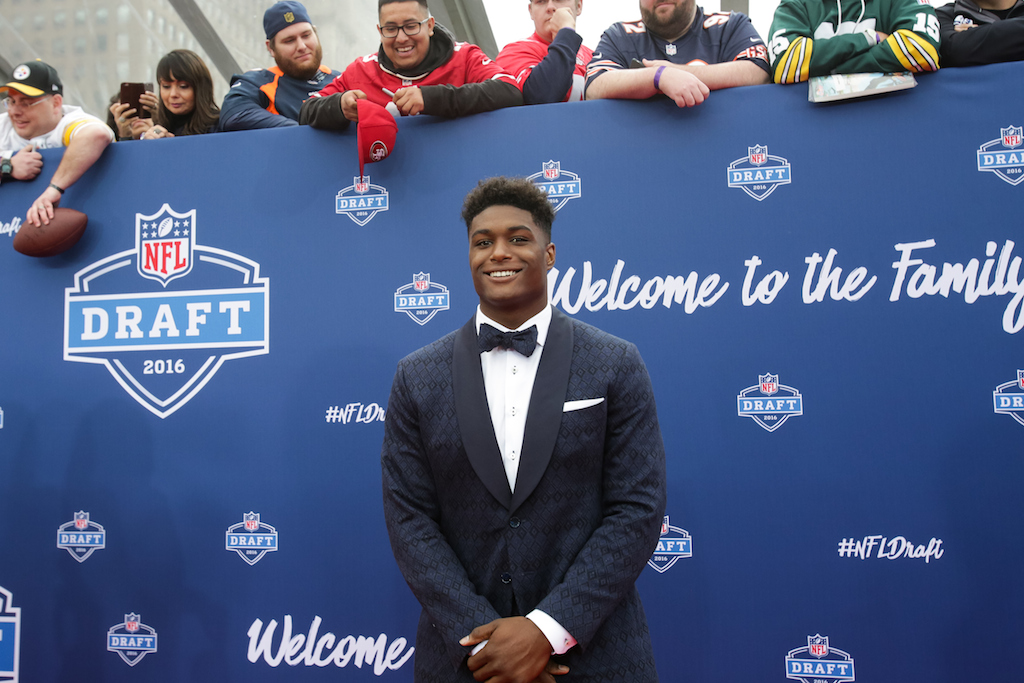 10. New York Jets
9. Cincinnati Bengals
8. Tennessee Titans
7. Denver Broncos
6. Chicago Bears
5. Dallas Cowboys
4. Buffalo Bills
3. Los Angeles Rams
2. Arizona Cardinals
1. Jacksonville Jaguars
We'll start it off with the No. 7 team on this list, the defending Super Bowl champion Denver Broncos. It was encouraging to see the Broncos not wait and hope that Paxton Lynch would fall to them. Smartly, they traded up and landed the quarterback they wanted, which was a great move.
On top of that, landing free safety Justin Simmons from Boston College in the third, running back Devontae Booker from Utah in the fourth, and guard Connor McGovern from Missouri in the fifth were all strong picks. In the sixth round, they also took safety Will Parks from Arizona, a player with pretty strong upside.
Many people are split on the Cowboys' 2016 NFL Draft class, but after digging into it more, this could end up being the best class of them all. The Cowboys not only drafted a stellar runner, pass-catcher, and blocker in running back Ezekiel Elliott, but they also landed one of the top-five pure talents in the draft in Notre Dame linebacker Jaylon Smith.
Getting defensive end Charles Tapper from Oklahoma in the fourth round looks like it was a steal, while the same can be said about cornerback Anthony Brown from Purdue in the sixth. To wrap it all up, there's reason to believe that Dallas truly found Tony Romo's successor in former Mississippi State quarterback Dak Prescott in the fourth round. Prescott has size and athleticism like Tim Tebow, but he is a far better passer.
Some may question why the Eagles are in the middle tier and the Rams in the top,  but the answer is simple. LA attacked their positions of needs with the picks they had left. Tight end Tyler Higbee from Western Kentucky (fourth round), wide receiver Pharoh Cooper from South Carolina (fourth) and wide receiver Mike Thomas from Southern Miss (sixth) all have strong futures and will be great weapons for Jared Goff. The Rams did a great job with their remaining picks after the huge trade up to land Goff.
Now, let's talk about the top 2016 NFL Draft class in the Jaguars. Jacksonville is building a team who can compete now, and they have a ridiculous amount of young talent. Fortunately, they added even more fresh talent from this class. Getting two of the top prospects in the draft in cornerback Jalen Ramsey from FSU and linebacker Myles Jack from UCLA is beautiful, but they kept on going after that.
Defensive end Yannick Ngakoue from Maryland (round three) is a pure pass-rusher and should generate plenty of pressure on opposing quarterbacks. For what it's worth, quarterback Brandon Allen in the sixth round was a great pick too. He can be molded behind Blake Bortles to be the backup of the future. And to wrap it up for Jacksonville, both defensive tackle Sheldon Day from Notre Dame and linebacker Tyrone Holmes from Montana have upside that's pretty much impossible to overlook.
Statistics courtesy of ESPN.com.