2016 NFL Mock Draft: Final Edition
We are now just hours away from the 2016 NFL Draft, and to be quite honest, outside of the top two picks, nobody really knows what is going to happen. We will likely see several trades, more than one head-scratching selection, and we will all unfortunately have to watch at least one player suffer through a draft day slide.
Now that we have had a chance to sort through the countless rumors and the boatloads of speculation that have dominated the sports world since the final seconds ticked off the clock during Super Bowl 50, we feel more prepared than ever to give you our predictions on how the first round of the 2016 NFL Draft will play out. So, without further ado, here is a look at our final 2016 first-round mock draft.
1. Los Angeles Rams: Jared Goff, QB, Cal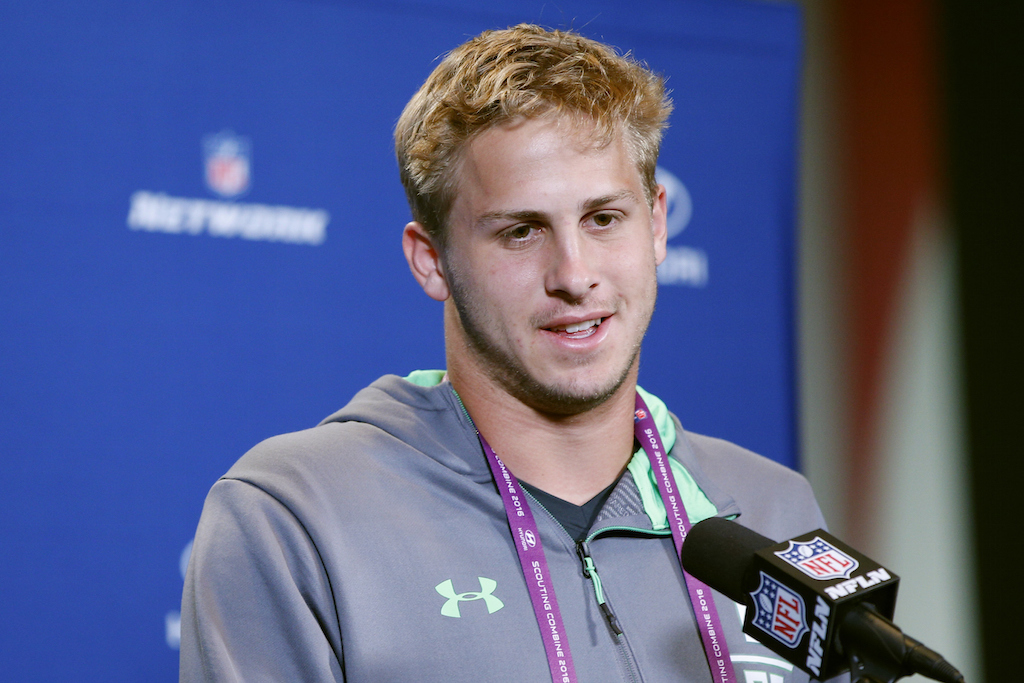 The Rams traded away a "King's ransom" in exchange for this pick, and even though they have yet to inform him of their plans up to this point, all signs point toward the team having their sights set on selecting Goff with the No. 1 overall pick in the 2016 NFL Draft.
2. Philadelphia Eagles: Carson Wentz, QB, North Dakota State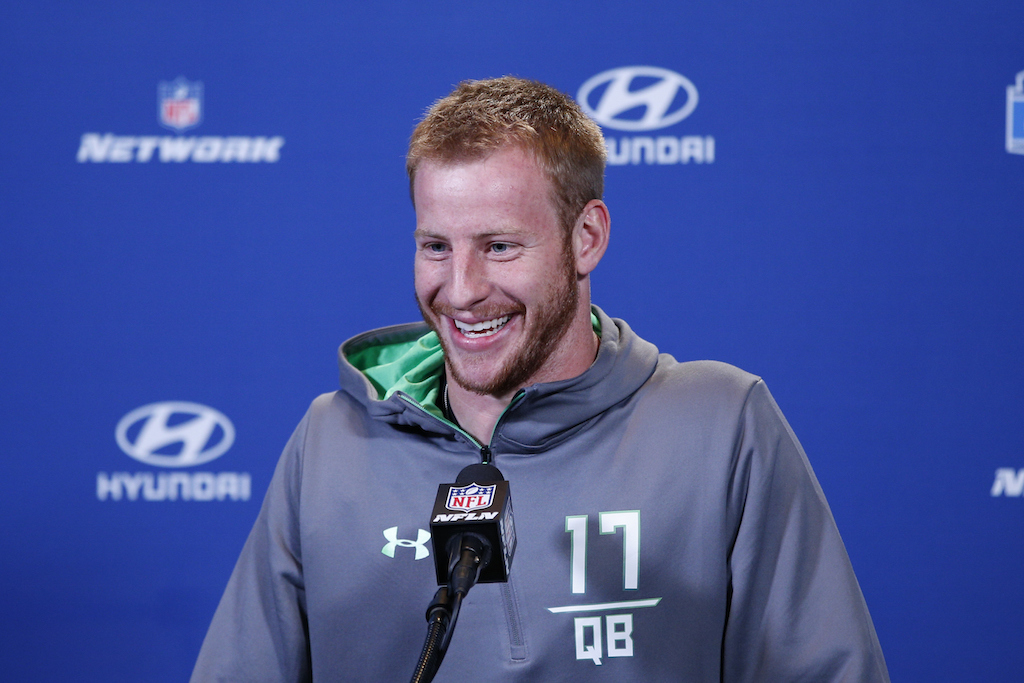 Not long after the Rams completely shook up the NFL Draft by trading for the No. 1 overall pick, the Eagles followed suit and pulled off another blockbuster trade to acquire the No. 2 overall pick from the Cleveland Browns in exchange for two first-round picks, a second-round pick, a third-round pick, and a fourth-round pick.
Simply put, you don't give up that much for any position other than a quarterback. And with the Rams set to take Goff, the Eagles will take Wentz, and hope that the North Dakota State product can develop into their quarterback of the future.
3. San Diego Chargers: Jalen Ramsey, DB, Florida State
In our eyes, Ramsey is the best overall player available in the draft. The Chargers may be tempted to add an offensive tackle such as Laremy Tunsil out of Ole Miss or Ronnie Stanley out of Notre Dame here, but in the end, we believe the allure of adding a potential All-Pro-caliber player to their secondary will be too much for San Diego to pass up — especially given the offseason departure of longtime safety Eric Weddle.
4. Dallas Cowboys: Ezekiel Elliott, RB, Ohio State
Elliott is the top running back in this year's draft, and the former Ohio State Buckeye has the skill set to be a special player in the NFL. The Cowboys will likely flirt with the idea of adding a defensive player here, but the thought of Elliott running behind Dallas's league-best offensive line is just flat-out scary. And as we all learned in 2014, when Tony Romo has a running game to fall back on, he is an elite quarterback.
5. Jacksonville Jaguars: Joey Bosa, DE, Ohio State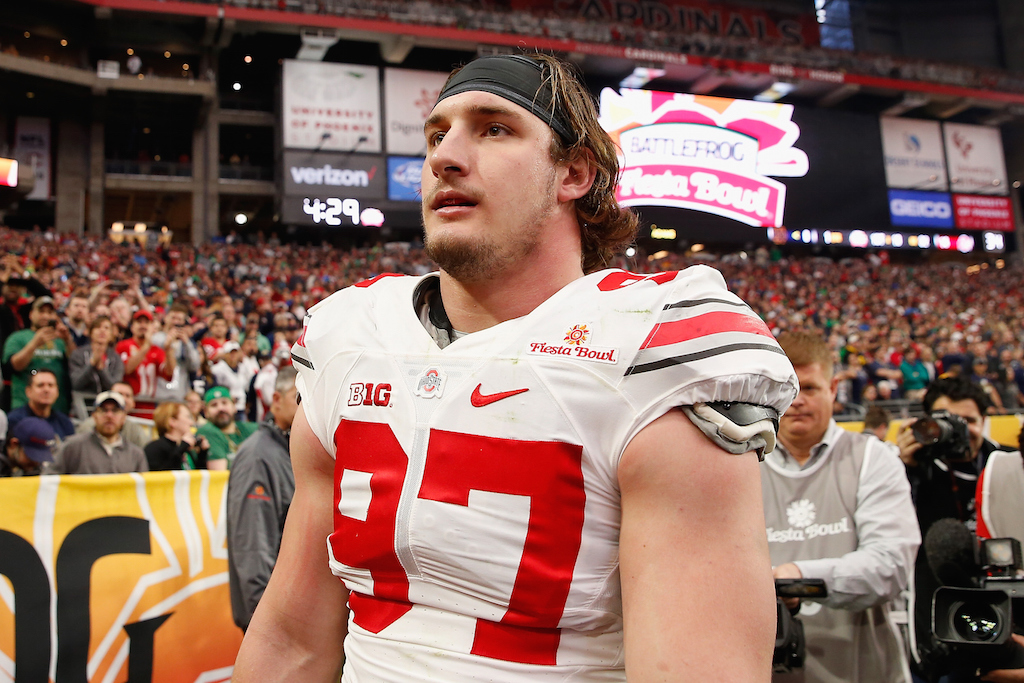 At one point in time, Bosa was viewed as the best player available in the 2016 draft class. And while his stock may have slipped a bit, he still projects to be an above-average player in the National Football League. Bosa, who can play in virtually any defensive scheme imaginable, would be a great addition to the Jaguars' talented, young roster.
6. Baltimore Ravens: Laremy Tunsil, OT, Ole Miss
We could totally see Baltimore General Manager Ozzie Newsome, one of the best executives in the business, trading back here, but since we are operating under the assumption that they will stay put, we see the Ravens taking an offensive lineman here. And Tunsil, who may be the safest pick in the Draft, gets the nod.
7. San Francisco 49ers: Ronnie Stanley, OT, Notre Dame
The 49ers may also consider Oregon defensive end DeForest Buckner here, but Stanley would fill a major position of need, and head coach Chip Kelly and General Manager Trent Baalke are both reportedly high on the former Notre Dame standout. On top of that,  it doesn't hurt that Stanley has All-Pro potential.
8. Cleveland Browns: DeForest Buckner, DE, Oregon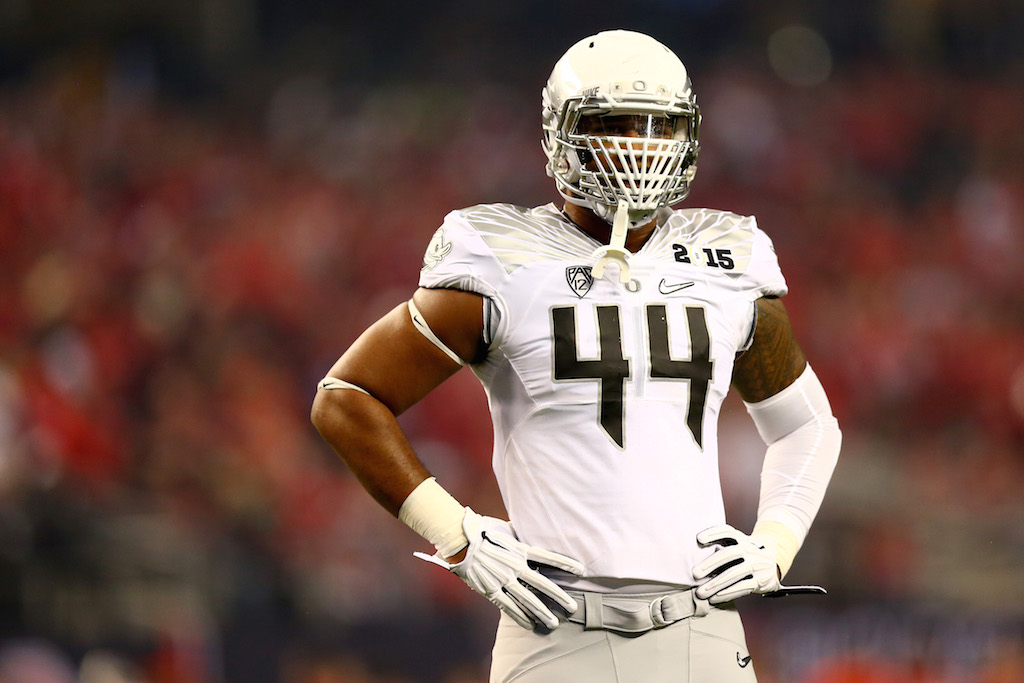 The Browns have loads of needs, and defensive line just happens to be among the biggest of the bunch. At 6-foot-7, and 291 pounds, Buckner is a freak of nature, whose best days as a football player may still be ahead of him. He can play basically every position along the defensive line other than the 1-technique or nose guard, and should be able to contribute in Cleveland from day one.
9. Tampa Bay Buccaneers: Vernon Hargreaves, CB, Florida
Hargreaves may not have elite size (5-foot-10, 204 pounds), but he may have the best coverage skills out of all of the cornerbacks available in the 2016 draft class. He is explosive, instinctive, has great ball skills, and may be the most competitive player available this year. Don't be shocked if Hargreaves develops into a Pro Bowler in Tampa Bay.
10. New York Giants: Laquan Treadwell, WR, Ole Miss
Some may call this a reach at this point, but when it comes down to it, the Giants need help at wide receiver, and we firmly believe that Treadwell will be a special player in the NFL. He may not be a burner, but he has elite size, excellent ball skills, and a competitive streak that is extremely rare. By pairing Treadwell with Odell Beckham Jr., the Giants would suddenly have one of the top wide receiver duos in the game.
A review of the rest
The New England Patriots forfeited their 2016 first-round pick as part of the Deflategate punishment.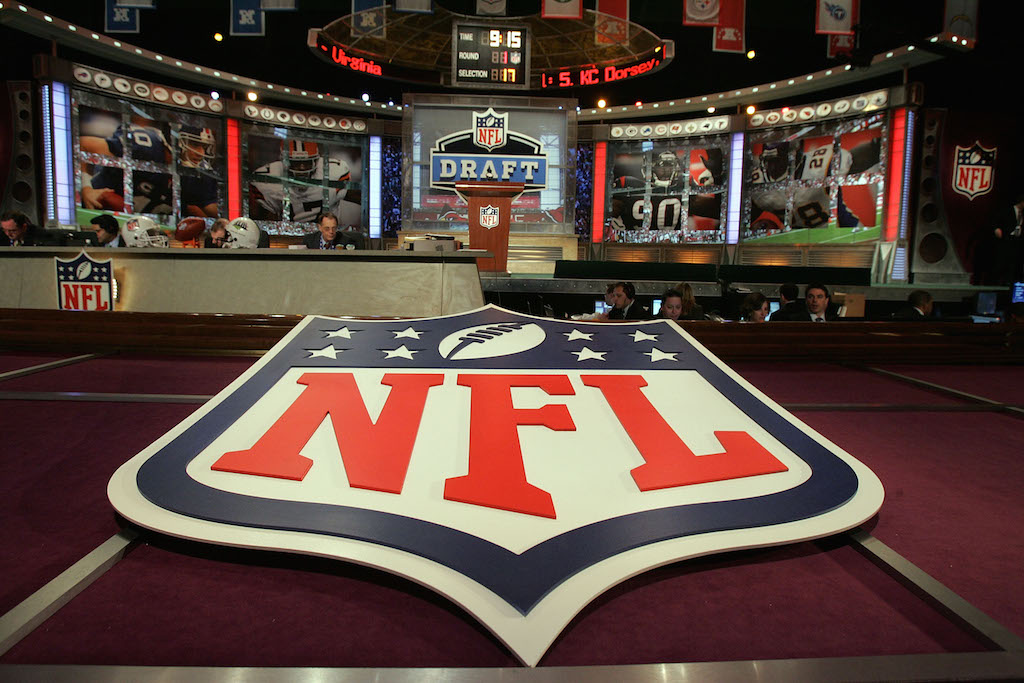 11. Chicago Bears: Leonard Floyd, OLB, Georgia
12. New Orleans Saints: Myles Jack, LB, UCLA
13. Miami Dolphins: Darron Lee, OLB, Ohio State
14. Oakland Raiders: Eli Apple, CB, Ohio State
15. Tennessee Titans: Jack Conklin, OT, Michigan State
16. Detroit Lions: Taylor Decker, OT, Ohio State
17. Atlanta Falcons: Shaq Lawson, DE, Clemson
18. Indianapolis Colts: Ryan Kelly, C, Alabama
19. Buffalo Bills: Kevin Dodd, DE, Clemson
20. New York Jets: Sheldon Rankins, DT, Louisville
21. Washington Redskins:  A'Shawn Robinson, DT, Alabama
22. Houston Texans: Corey Coleman, WR, Baylor
23. Minnesota Vikings: Josh Doctson, WR, TCU
24. Cincinnati Bengals: Mackensie Alexander, CB, Clemson
25. Pittsburgh Steelers: William Jackson III, CB, Houston
26. Seattle Seahawks: Jason Spriggs, OT, Indiana
27. Green Bay Packers: Reggie Ragland, LB, Alabama
28. Kansas City Chiefs:  Vonn Bell, S, Ohio State
29. Arizona Cardinals: Jarran Reed, DL, Alabama
30. Carolina Panthers: Robert Nkemdiche, DL, Ole Miss
31. Denver Broncos: Paxton Lynch, QB, Memphis
Statistics courtesy of Sports-Reference.com, NFL.com, and ESPN.go.com.