2016 Summer Olympics: Talking Rio With Dara Torres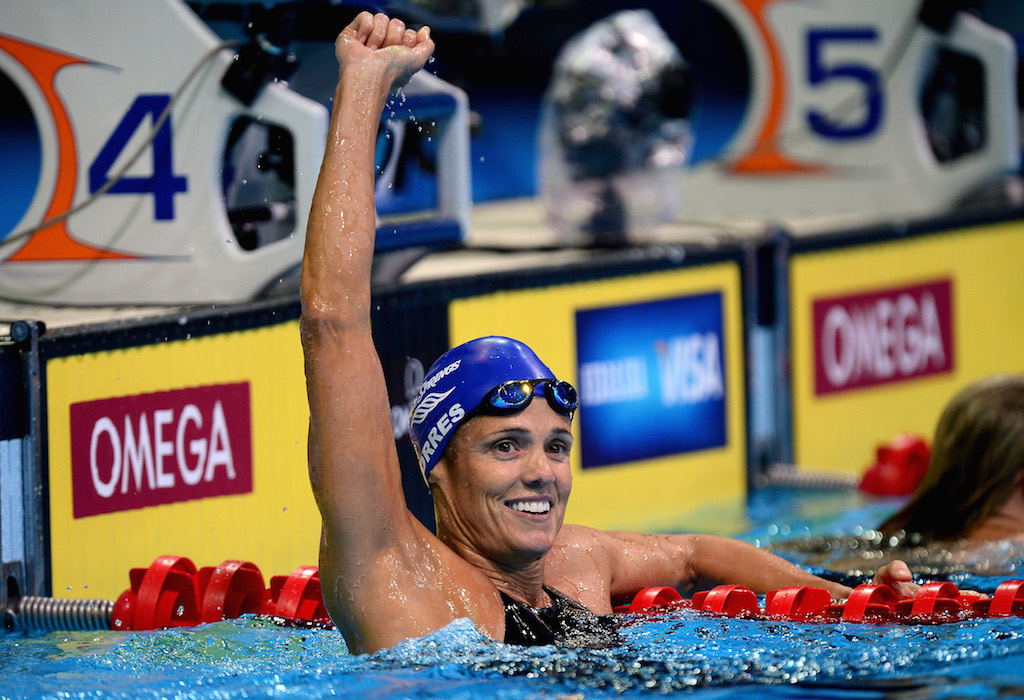 We're drawn to sports because we crave excitement, yearn for the thrill of competition, and live for the chance to bear witness to greatness. This is our way of becoming a part of something much bigger than ourselves. As fans of athletics, we live for these sort of experiences. Which is why, when you take all of these things and combine them with an event that not only rolls around once every four years, but also provides us with an opportunity to show our unwavering pride for our country, well, that for lack of a better word is a game-changer.
As crazy as it sounds, the 2016 Summer Games in Rio de Janeiro, Brazil are right around the corner. And let's be real, when it comes to uniting the country and supporting some of the greatest athletes in the world, there's nothing quite like the Olympics.
Fortunately for us, we had the opportunity — on April 28, just 99 days away from the competition — to talk about these upcoming games with one of the most decorated Olympians in American history: Dara Torres. A five-time Olympic swimmer with an astonishing 12 medals to her name, Torres understands better than anyone what it takes to reach this level of competition.
Now, as the captain of Team Kellogg's, she's using her wealth of knowledge and experience to mentor a group of first-time hopefuls looking to earn a spot on Team USA. And if you think the Olympic Games are worth getting excited over, just wait until you hear about them from someone who knows what it's like to experience the competition firsthand.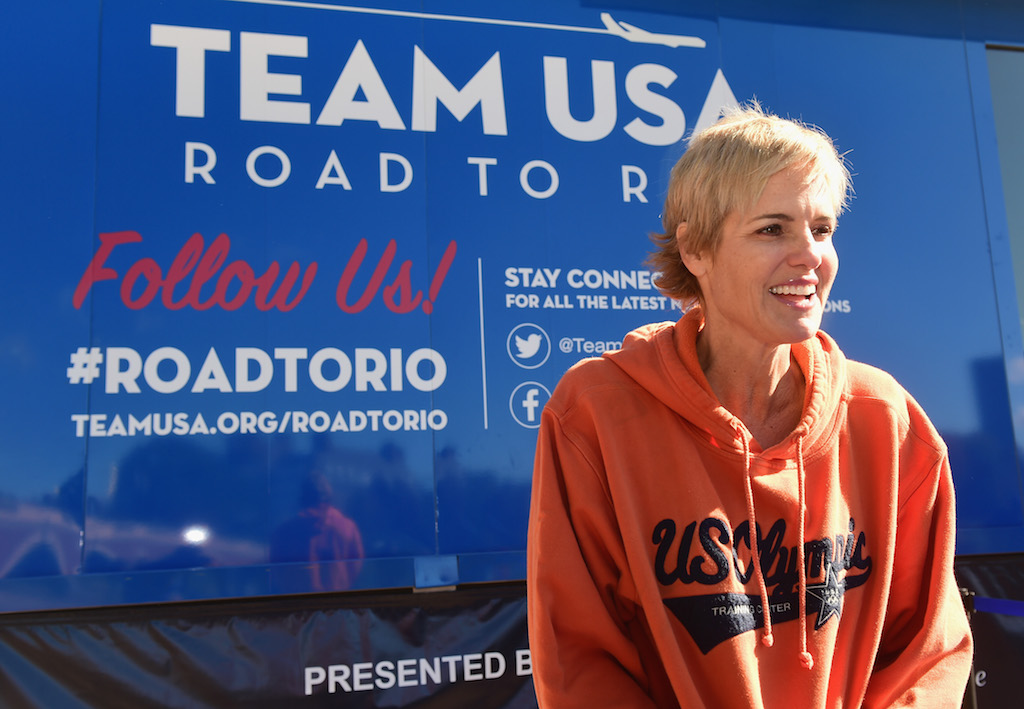 How are you?
I'm doing well. I'm doing really well. I'm out here in Union Square in New York City and just a part of Team Kellogg's wonderful event of teaching people the best way to get started for their day. And I've been here with about five other first-time Olympic hopefuls to show their videos on how they get their day started and what they're training is like and their whole life. Really inspirational to watch.
It's pretty wild to believe that we're only 99 days away from the opening ceremonies [for the 2016 Olympic Games in Rio]. 
It's crazy. It feels like it just flew by since 2012. And, you know, all the hype's happening now and so the athletes just have to make sure that they stay focused. 
Has it sunk in for you? Has it sunk in for them?
You know, for me, I'm done. So, I don't have those butterflies leading up to the Olympic Games anymore. For these athletes, I think it's really sinking in for them. I think the more they see the stuff on TV and the ads, and the closer it gets to Trials and the Olympic Games, you know, it's on. It's serious.
Your first Olympic experience was as a 17-year-old during the 1984 Games (in Los Angeles). Now as the captain of Team Kellogg's, you're working with a group of first time Olympians and hopefuls. What was it like for you going into your first games and what do you hope to be able to share with these athletes as they embark on their own journeys?
Well, it's been fun working with Team Kellogg's and trying to celebrate the everyday motivation of setting goals. And these athletes know about setting goals. When I was 17 years olds, yeah I was just a junior in high school, but I set goals. My problem was that I was so in awe of everyone else at the Olympics that I didn't really focus on myself.
These athletes seem a little bit more mature than I was at 17 years old. And I think they know what they're doing. But if anything, hopefully, my one big piece of advice is: You've done all the work up to this point, just enjoy it. Go out there and have fun.
What was the best piece of advice you received during your quest for Olympic glory?
I think the best piece of advice that I received during my quest was not to worry about what everyone else was doing. You know, you go to Olympic Games, it happens every four years. It's a lot of pressure, you train your whole life for this. Just don't worry about what everyone else is doing 'cause you never know what athletes are going to show up that day. Just focus on yourself.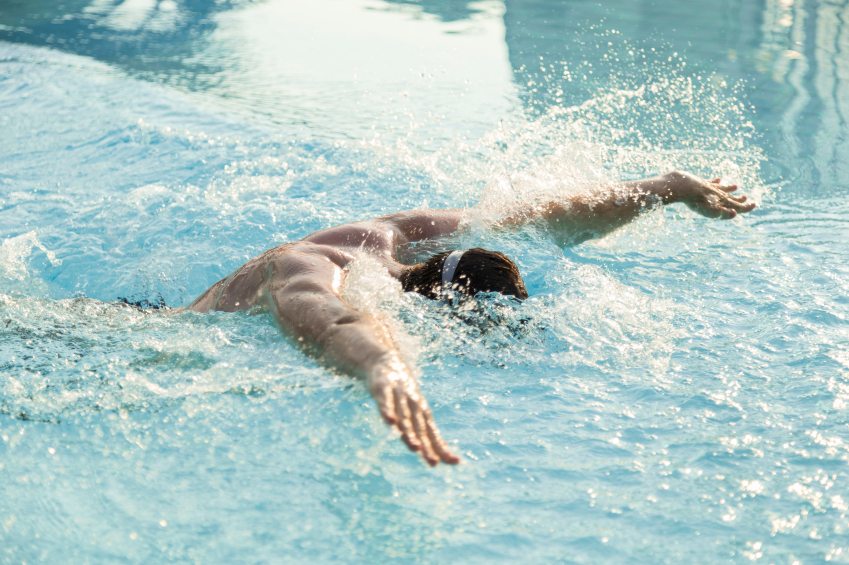 Your resume speaks for itself. You've won 12 Olympic medals, competed in five separate games, and medaled in all of them. When did you first realize that the Olympics were a real possibility? On top of that, what does it take to make this caliber of global competition?
Well, it takes a lot of hard work, sacrifice, dedication. You learn about time management. All these athletes, the ones on Team Kellogg's that I'm sort of the matriarch of, know all this. It's an amazing experience. But you have to be on and you have to remember to stay focused.
Do you ever feel the desire to compete?
You know what, I'm the most competitive person there is. I could be in my car and start competing against the person next to me. So, it's not necessarily a good thing. I do miss the competition of swimming.
But, you know, after my last Olympic Trials, my sixth Olympic Trials in 2012 and I missed the team by .09 of a second, I thought, "OK, I'm done." And I was OK with that. I'll go to Olympic Trials and watch and I'll go to the Olympic Games and watch, and I don't have that, kind of, burning desire to get back in. Like, I know my time is up.
If we wanted to follow along on these athletes' journeys, what can we do?
Oh, it's wonderful. I saw the videos this morning. You go to Kelloggs.com/TeamUSA. And all the athletes have videos. There's five first-time Olympic hopefuls. And it's just really inspiring to watch what they do throughout the day to be the best that they can be…
Also, everyone's involved in social media, as you know. And we want to hear your stories, too, and what gets you started. So, if you go on social media and talk about your stories, make sure that you end it with a #GetsMeStarted.