2017 NFL Draft: 12 Potential Targets for the Denver Broncos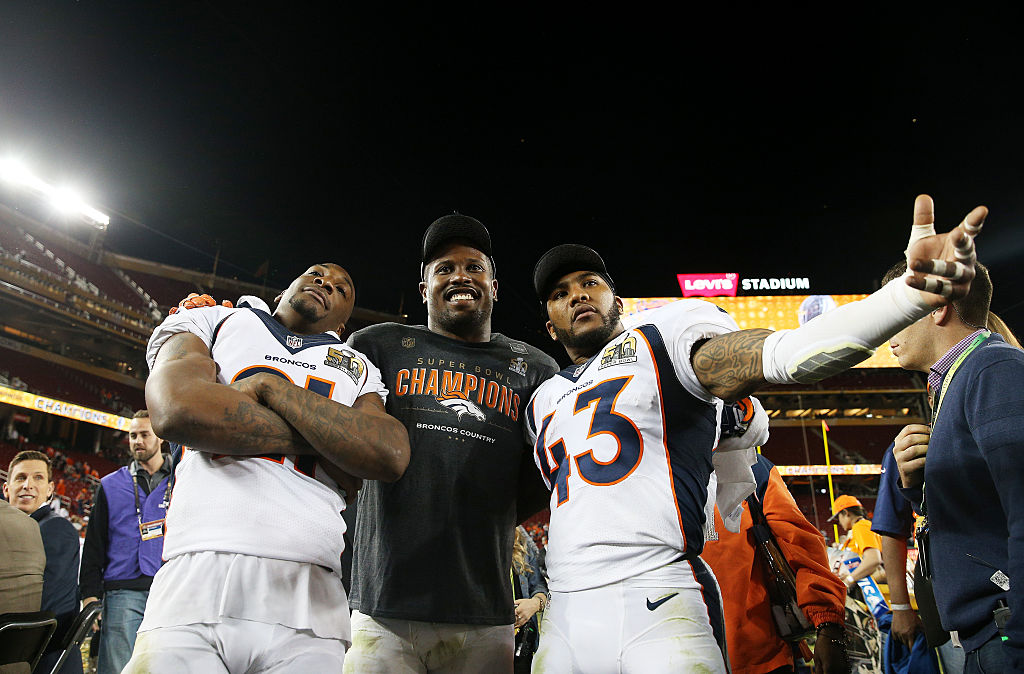 The 2016 NFL season was massively disappointing for the Denver Broncos. Not only did they fail to defend their Super Bowl 50 title, they also saw their run of five-straight AFC West titles come to an end. To make matters even worse, the Broncos joined the list of teams that won a Super Bowl and then missed the postseason altogether the following season.
In 2017, Denver will break in a new head coach (Vance Joseph) after Gary Kubiak retired earlier this offseason. While Joseph inherits one of the best — if not the absolute best — defenses in the league, he is also tasked with rebuilding an offense that ranked near the bottom of the league in almost every meaningful statistic in 2016. Needless to say, the 2017 offseason has been all about staying great on defense and improving on offense.
With the 2017 NFL Draft merely days away, we put together a list of 12 prospects who would make a lot of sense for the Broncos to take with their first four picks (No. 20 overall, No. 51 overall, No. 82 overall, and No. 101 overall). If they can land a combination of the following players, Denver will be in great shape heading into the 2017 season.
1. Reuben Foster, LB, Alabama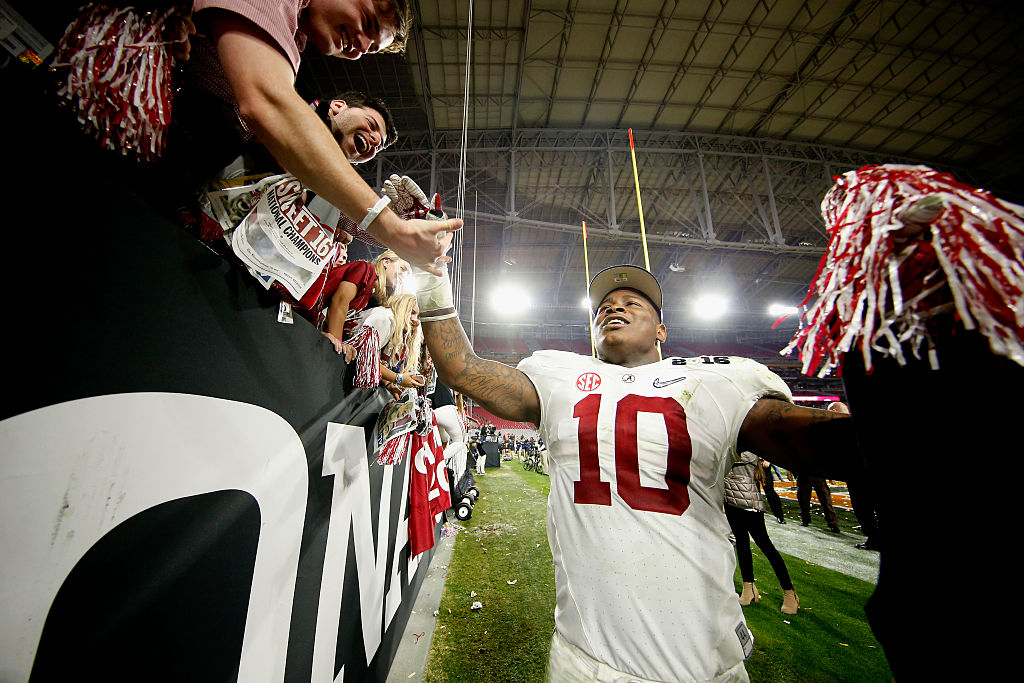 If Reuben Foster is still available when the Broncos are on the clock at No. 20 (which is unlikely), it will be extremely hard for them to pass on the former Alabama linebacker. The 2016 Butkus Award winner is a top-10 talent, despite his issues at the 2017 NFL Combine. He would give Denver a potential perennial All-Pro player in the middle of their defense for the next decade. While they have more pressing needs, Foster would provide the Broncos with an upgrade at inside linebacker.
2. O.J. Howard, TE, Alabama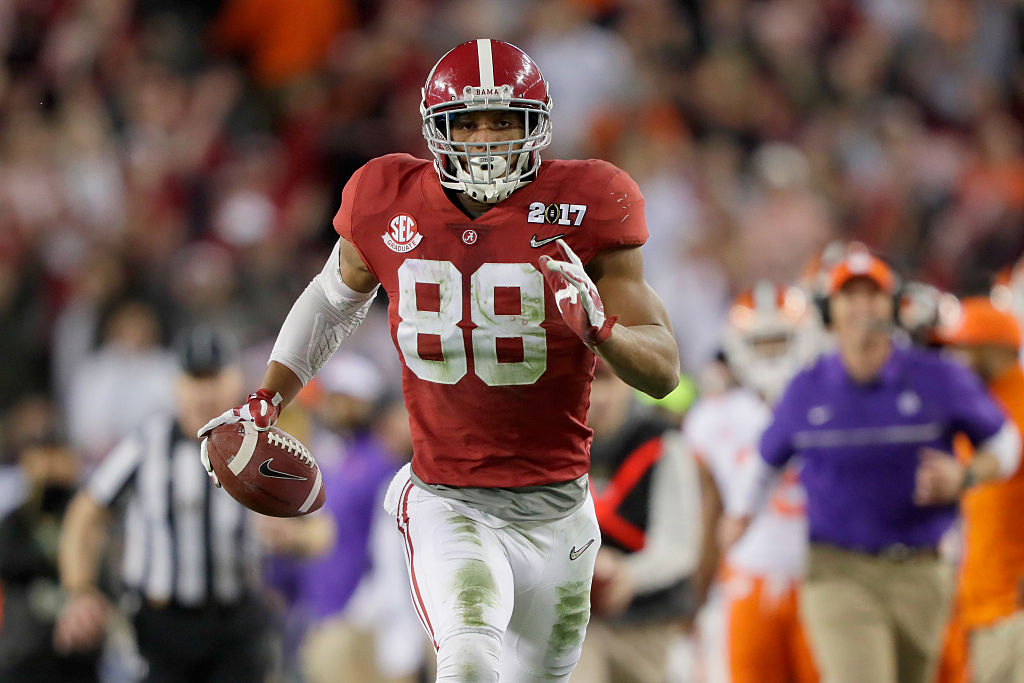 In all reality, the Broncos will likely have to trade up in the first round to have a chance at landing O.J. Howard. But at the end of the day, the former Alabama tight end might just be worth it. Denver has a glaring hole at tight end, and Howard is the best prospect at the position in this year's draft class.
The 6-foot-6, 251-pounder is a complete tight end, who is an above-average blocker and a legitimate big-play receiving threat (evident by his 4.51-second speed in the 40-yard dash). At this point, landing Howard is a long shot for the Broncos. But if they can make it happen, Denver will have significantly upgraded their offense with the addition of one player.
3. Joe Mixon, RB, Oklahoma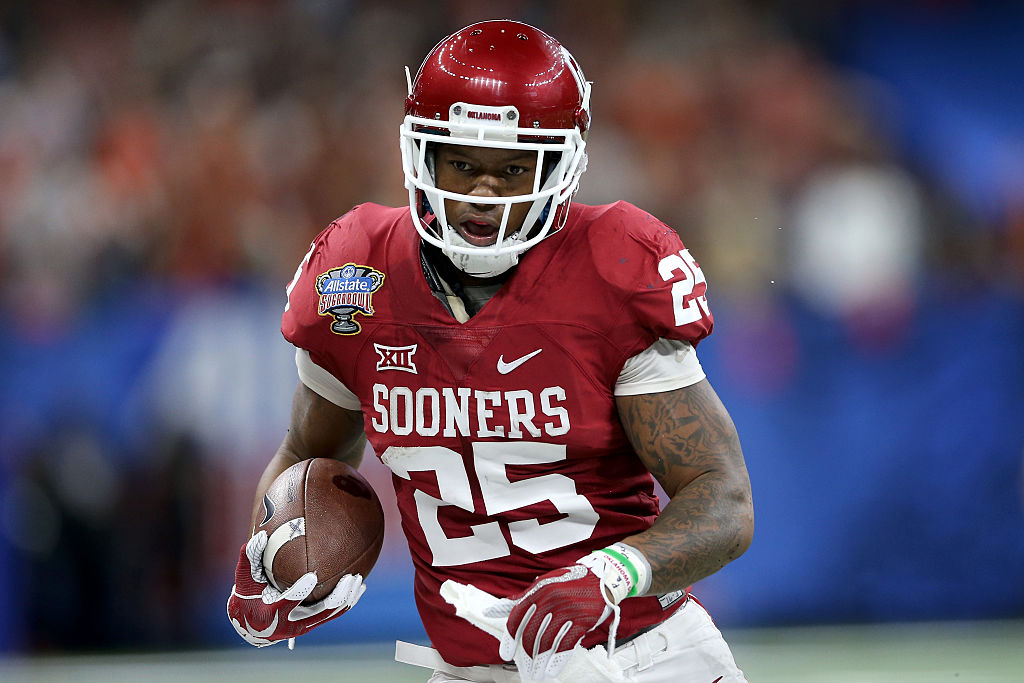 Yes, Joe Mixon is the most controversial player in the 2017 NFL Draft. The video that surfaced of him punching a woman is absolutely horrendous. But when it comes down to it, his immense talent (we believe he is on the same level as Ezekiel Elliott as a prospect) will prove to be far too enticing for NFL General Managers to not give him a second chance.
With all due respect to C.J. Anderson, who is still one of the better running backs in the league, Denver's offense needs another playmaker in their backfield. Mixon fits the bill, and if he lives up to his potential, the 20-year old tailback could be the Broncos' bell cow for several years to come. It's worth pointing out that Denver has the organizational structure in place to take on a player with off-field baggage, such as Mixon. And his agent, Peter Schaffer, is based in Denver and could give the troubled running back a built-in support system.
4. Christian McCaffrey, RB, Stanford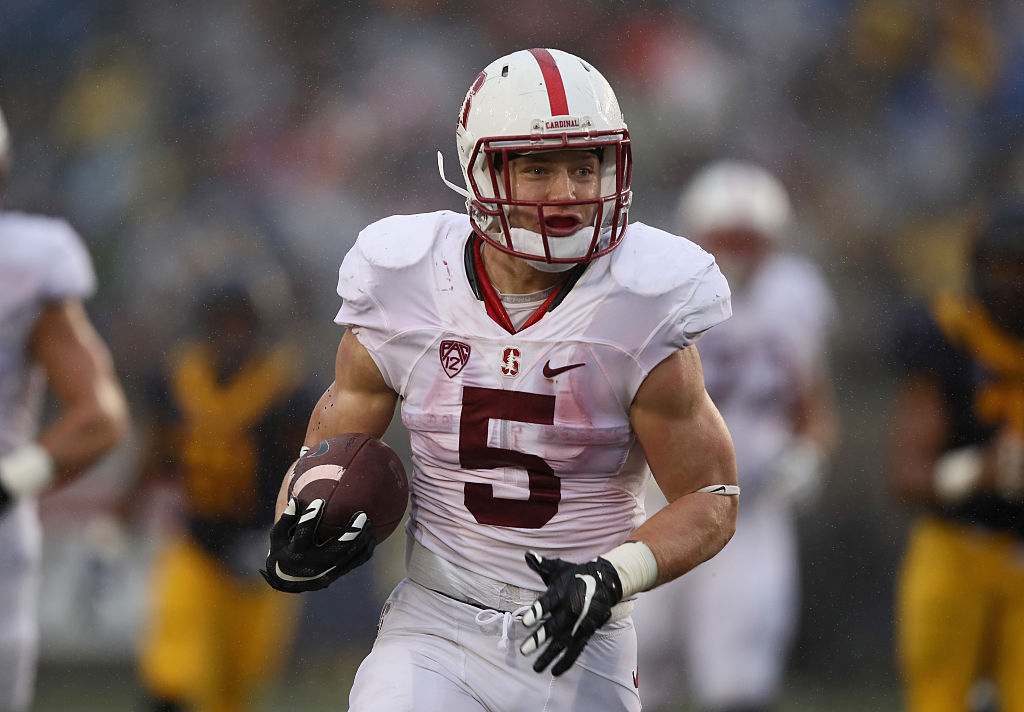 We highly doubt Christian McCaffrey will be around when Denver is on the clock at No. 20, but we wouldn't be the least bit surprised to see John Elway make a bold move to acquire his former teammate's (Ed McCaffrey) play-making son.
We have our concerns about McCaffrey. For one, he had a whopping 748 touches during his final two seasons at Stanford. But we also know that the 20-year-old, who grew up and played high school ball in Denver, is widely considered to be royalty in Broncos Country. If his well-rounded game ultimately translates well at the NFL level, the Broncos could solve a lot of their offensive issues by drafting McCaffrey.
5. Garett Bolles, OT, Utah
It's no secret that the Broncos need a major upgrade at left tackle. Garett Bolles is the most athletic left tackle prospect in this year's draft class. His mean streak on the field would be a great addition to an offensive line looking to get more physical in 2017.
Bolles is older than most NFL prospects (he will turn 25 in May). For some people that is a negative (he could have a shorter career); others see it as a positive (he has the maturity to adjust to life at the professional level). Regardless, if we had to make a prediction today, our guess is that Bolles is the most likely pick for the Broncos at No. 20.
6. David NJoku, TE, Miami (FL)
There may not be a player with more upside in the 2017 draft class than David Njoku. The 20-year-old tight end is still fairly new to the sport. His raw athleticism (4.64-second 40-yard dash, 37.5-inch vertical jump, 11-foot-1-inch broad jump, 6.97-second 3-cone drill) has NFL scouts and coaches salivating when they think about the type of player he could be at the pro level.
While Njoku still has some work to do to develop into the All-Pro-caliber tight end many people believe he can become, his above-average ability as a blocker and his dynamic skills as a receiver would be an outstanding addition to Denver's offense. The former Miami Hurricane will likely be available when the Broncos are on the clock at No. 20.
7. Alvin Kamara, RB, Tennessee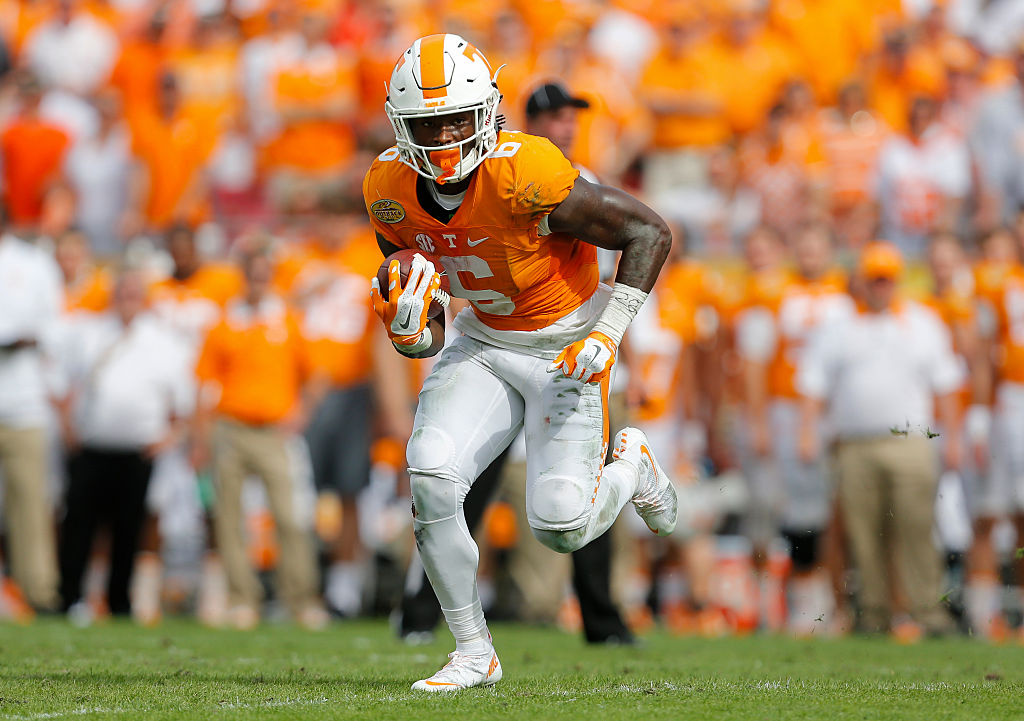 Some risks come with Alvin Kamara (injury history, ball security, off-field behavior, never been the focal point of an offense). However, there is no denying that the 21-year-old running back also has game-breaking ability.
Kamara would be best suited in a role where he could team up with another back to be a part of a committee. In Denver, he could pair with C.J. Anderson to potentially give the Broncos one of the better 1-2 running back punches in the league. The former Tennessee Volunteer's explosive skill set would perfectly complement Anderson's bruising style.
8. Dalvin Cook, RB, Florida State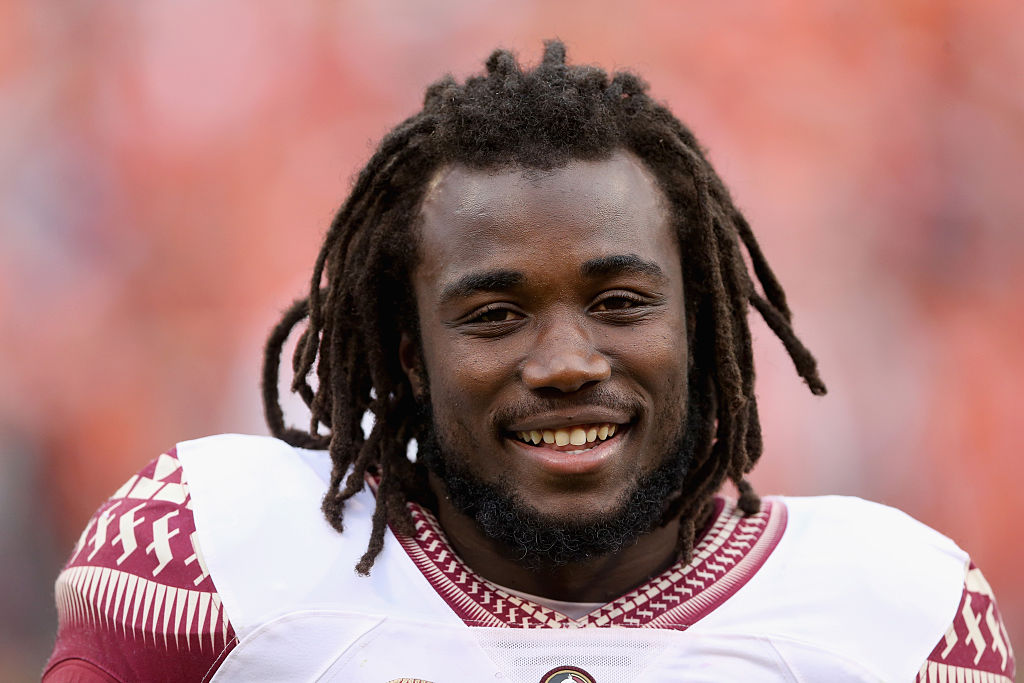 If you haven't picked up on this yet, the Broncos need to add at least one explosive playmaker to their offense. And Dalvin Cook has the skill set to be an absolute star in the National Football League.
There is a good chance that Cook will still be around when the Broncos pick at No. 20. If the team feels like he will be as good as advertised and their doctors sign off on his long-term health, don't be surprised if the former Florida State standout is their choice. Cook can do it all; catch passes out of the backfield, run between the tackles, and he can make people miss in the open field.
9. Evan Engram, TE, Ole Miss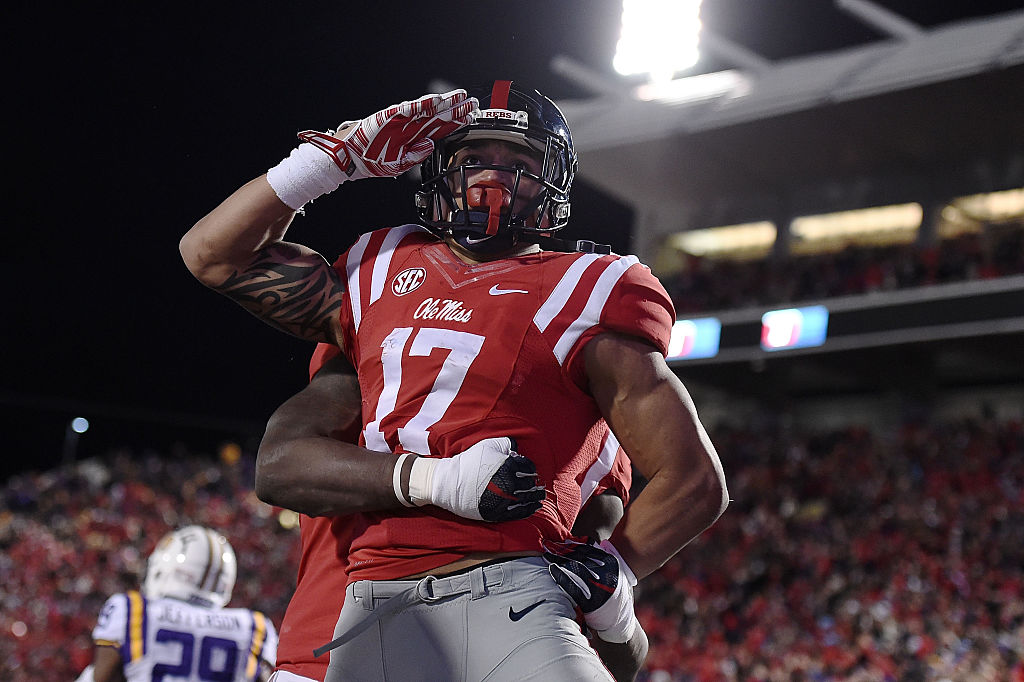 Evan Engram won't confuse anybody for a true three-down tight end anytime soon. His blocking ability can be described as below average at best. As a result, the former Ole Miss standout draws comparisons to former Broncos tight end Julius Thomas. However, unlike Thomas, Engram displays a desire to improve as a blocker and consistently puts forth a solid effort when asked to block.
Engram is also a more dynamic athlete than Thomas. At 6-foot-3 and 234 pounds with a 4.42 speed in the 40-yard dash, Engram is a matchup nightmare for opposing defenses. While he may not give the Broncos a true three-down tight end, he would give them a player who can dominate the middle of the field on a consistent basis.
10. Ryan Ramczyk, OT, Wisconsin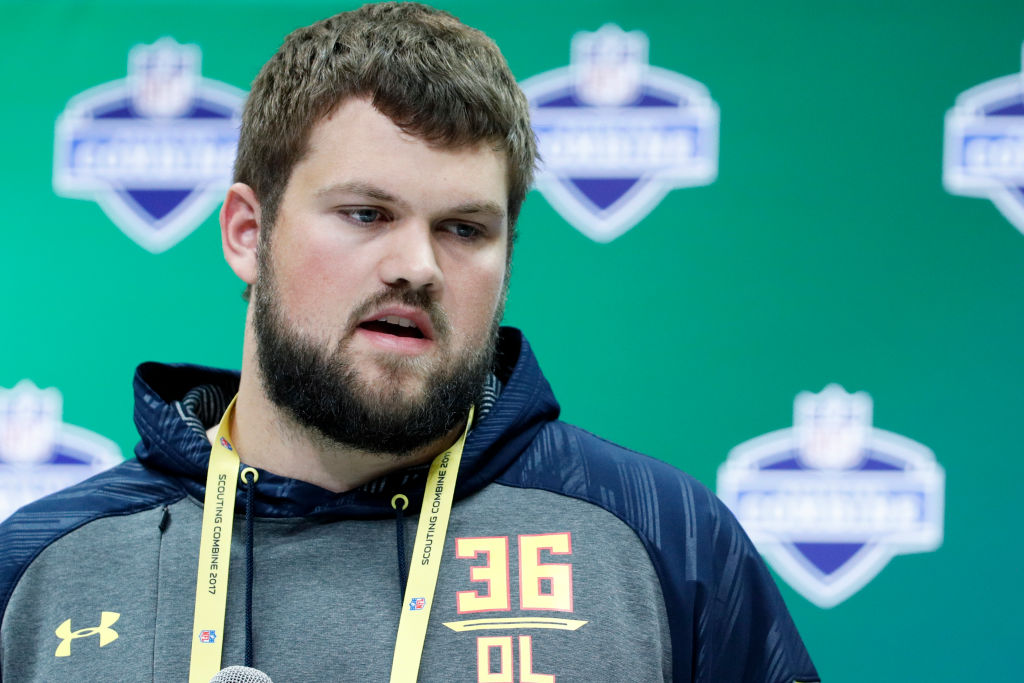 Ryan Ramczyk is widely considered to be one of the top two offensive tackle prospects in the 2017 NFL Draft. As we previously mentioned, the Broncos' biggest need is at offensive tackle. Ramczyk could realistically play either tackle spot at the NFL level, but the Broncos must be convinced that he can be an above–average player on the left side if they are going to use their first–round pick on the former Wisconsin Badger.
11. Adam Shaheen, TE, Ashland
Adam Shaheen is one of the fastest rising prospects in this year's draft class. The former Division-II walk-on measures in at 6-foot-6 and 278 pounds, and his raw athleticism has earned him the nickname "Baby Gronk" among draft pundits. There would be some risk involved here for the Broncos. But, if he pans out, Shaheen has the potential to be one of the best players in this draft class as well as a perennial All-Pro candidate.
12. JuJu Smith-Schuster, WR, USC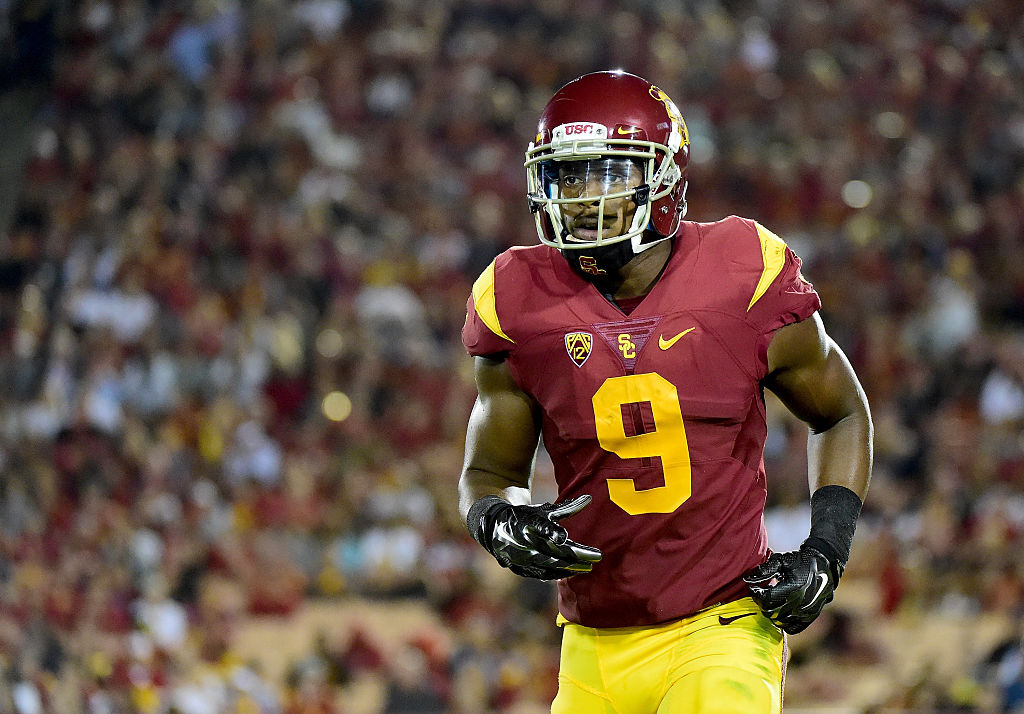 Wide receiver doesn't jump out as a position of need for the Broncos; they already have Demaryius Thomas and Emmanuel Sanders on their roster. But they could use a third receiver who can line up in the slot and outside to make opposing defenses respect the middle of the field. If JuJu Smith-Schuster lasts until the third round, he would make an excellent addition to the Broncos' offense. The former USC Trojan has the potential to be one of the biggest steals of the 2017 NFL Draft.
Statistics courtesy of Sports-Reference and ESPN.