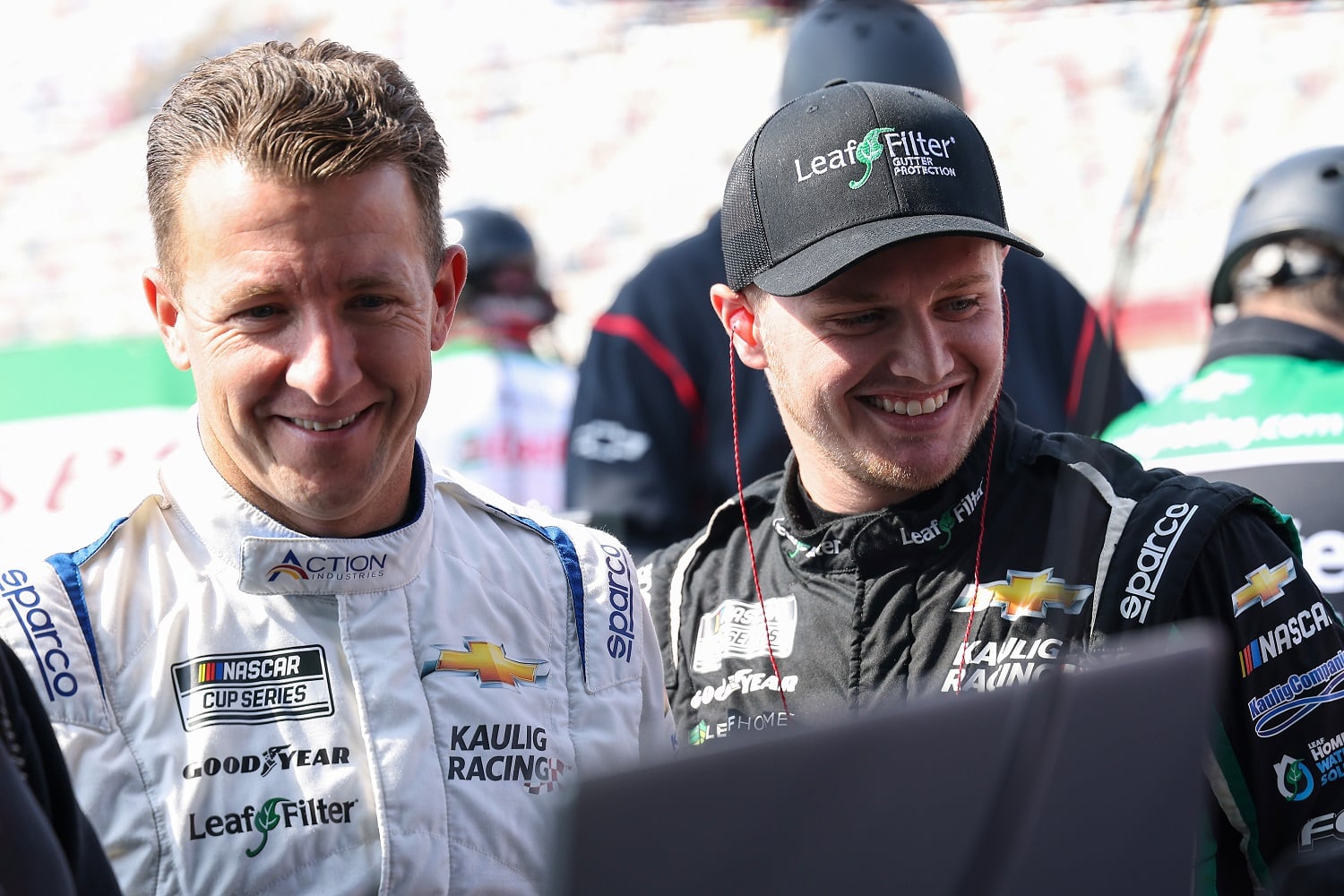 2022 Cup Series Season in Review: Kaulig Racing
Kaulig Racing produced a respectable first season in the Cup Series and will face increased expectations in 2023.
Matt Kaulig made deals in the spring of 2021 that positioned his NASCAR Xfinity Series team to add a full-time Cup Series component for 2022. Team president Chris Rice was already working through the logistics of fielding the new Kaulig Racing car when the owner delivered some news: He had roughly nine months to prepare for two teams, not one.
All things considered, Kaulig Racing did more than take just baby steps this season.
Justin Haley delivered a commendable season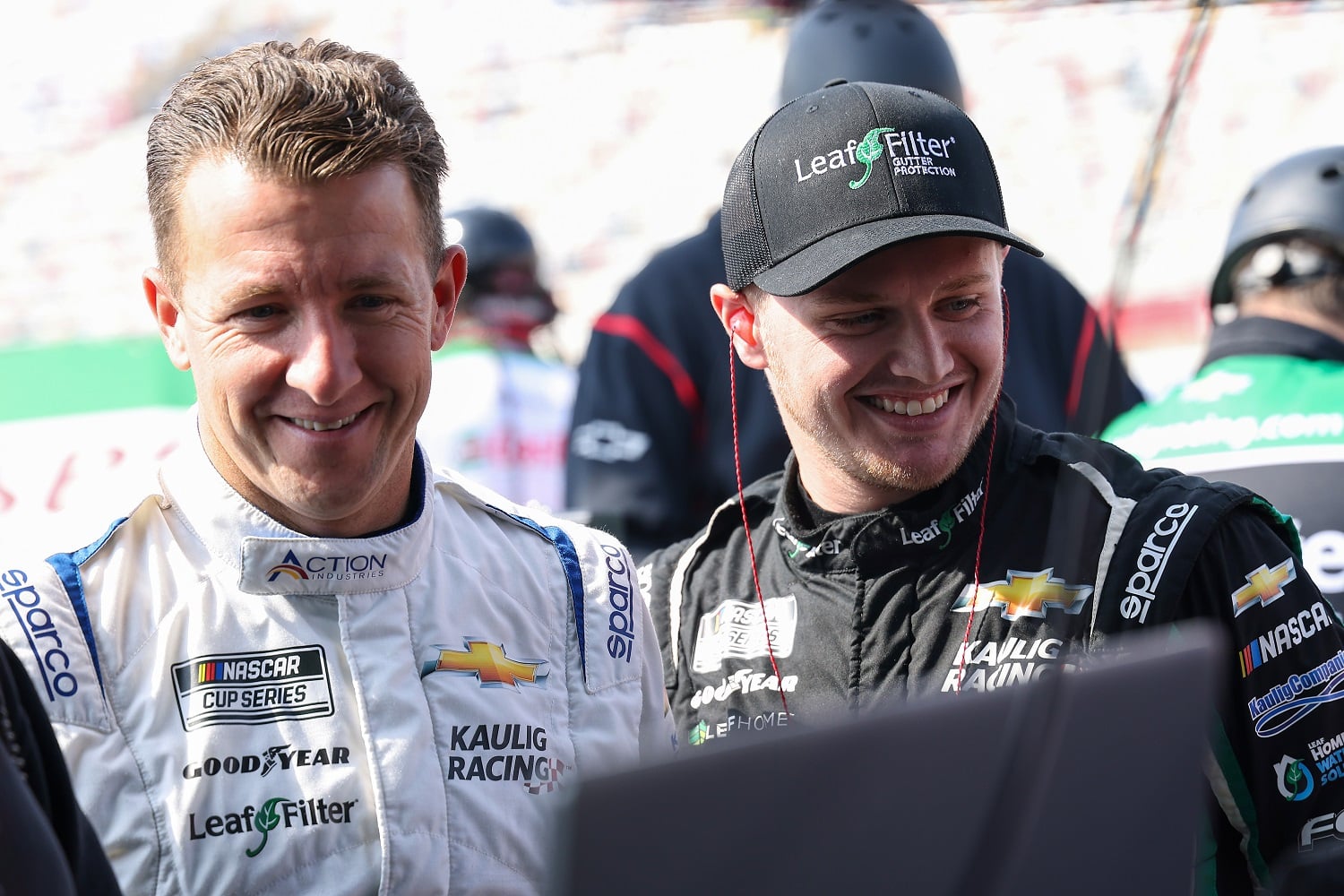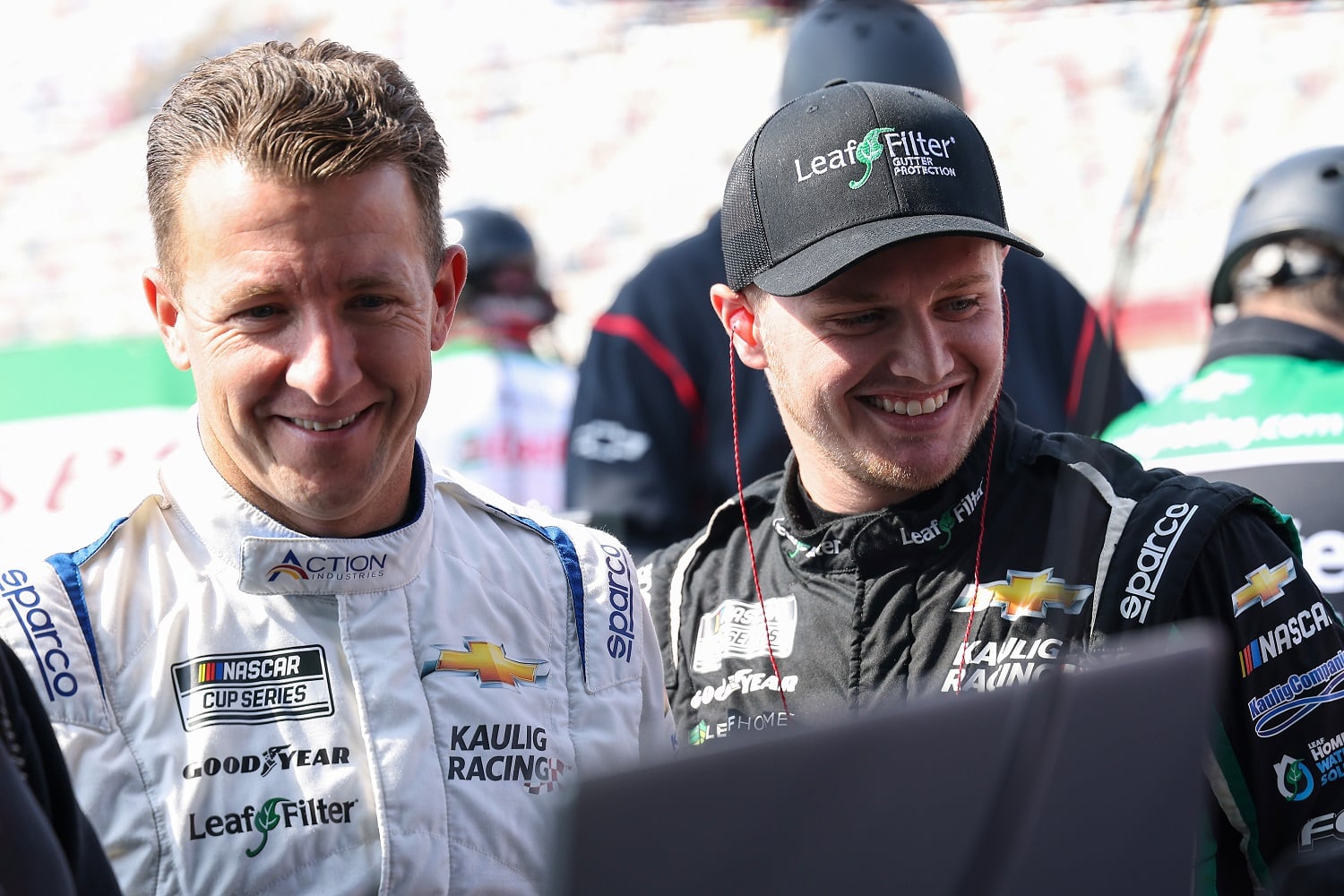 Matt Kaulig and Chris Rice knew relatively early in the process that they would put Justin Haley in the No. 31 Chevy for Kaulig Racing's first full-time season in the NASCAR Cup Series. Haley, 23, drove the previous season for Spire Motorsports, from whom Kaulig acquired one of its two charters.
Kaulig's team was a step up in resources for him, and Haley confirmed as much. He went from two top-10 results in 2021 to four this season, and three of those were in the top five. More tellingly, he did an exceptional job of staying out of trouble while logging most of his mileage in the middle of the pack and finished on the lead lap in 23 of 36 races.
Haley would have fared better than 22nd in points had he and the team not taken 12 penalties – triple his figure from a year earlier. However, the driver's body of work was solid enough, particularly on the superspeedways. With a year in the Next Gen car under the team's belt, there is every reason to be optimistic about 2023.
AJ Allmendinger earned his promotion
As mentioned earlier, team president Chris Rice faced the challenge of staffing up the second car on relatively short notice. Cup Series drivers Ryan Preece, Matt DiBenedetto, and Anthony Alfredo lost their rides at the end of the 2021 season, but Kaulig Racing opted to rotate Xfinity Series drivers into the No. 16 Chevy. Kaulig's AJ Allmendinger and Daniel Hemric shared the car with rising JR Motorsports star Noah Gragson.
Allmendinger was an easy choice for all the road courses, and he also picked up a number of assignments on ovals. In short, he passed the audition and will become the exclusive driver in 2023, returning full-time to the Cup Series for the first time since 2018.
Allmendinger, 40, is recognized as one of the best in NASCAR when it comes to road courses; half of his eight top-10 finishes came there, and he'll be a threat to win his way into the 2023 playoffs because of that skill.  He's not a one-trick pony; Allmendinger placed in the top 10 of six straight races this season.
Hemric will continue his Xfinity Series career next season, while Gragson is moving on to a full-time gig at Petty GMS.
Overall Grade for Kaulig Racing: C+
Justin Haley and AJ Allmendinger will continue growing into their roles, so we're likely to hear a lot of comparisons between Kaulig Racing and Trackhouse Racing by the time Daytona rolls around. Trackhouse set the bar very high in its second season with drivers Ross Chastain and Daniel Suarez, so the more reasonable comparison for Kaulig might be with other two-car teams, including 23XI Racing, Richard Childress Racing, and RFK Racing.
Kaulig should be up to the challenge. However, the team has a second task to focus on: With so much energy poured into the Cup Series debut, the usually formidable Xfinity Series team took a hit in 2022. Allmendinger won the regular-season championship, but Daniel Hemric barely made it into the playoffs, and Landon Cassill narrowly missed.
Truck Series star Chandler Smith will replace Allmendinger in the Xfinity lineup, but there's natural curiosity about how Kaulig Racing will make up for the five races Allmendinger won't be around to win.
On the other hand, a win or two from "Dinger" or Haley in the top series would be a huge step forward.
By the numbers
Justin Haley
2021* / 2022
AJ Allmendinger
2022**
Wins
0 / 0
0
Top 5s
0 / 3
3
Top 10s
2 / 4
8
Top 20s
3 / 22
13
Average Start
29.1 / 22.1
19.4
Average Finish
28.5 / 18.4
15.4
Laps Led
4 / 44
30
* – Spire Motorsports
** – 18 races
Got a question or observation about racing? Sportscasting's John Moriello does a mailbag column each Friday. Write to him at [email protected].