2022 NFL Combine: 3 Positions the Dallas Cowboys Should Watch
This is an integral offseason for the Dallas Cowboys, which makes being present at the 2022 NFL Combine all that more important.
With several key free agents liable to walk out the door and facing somewhat of a cap crunch, Jerry Jones, Stephen Jones, and the Cowboys need to do what they can to continue building through the draft.
Dallas has been pretty good at that as of late (Micah Parsons, anyone?), but the Cowboys should have their eyes on these specific position groups in order to continue that draft success.
Barring a trade, the Cowboys have pick No. 24 in the first round.
The Dallas Cowboys need to start thinking about reinforcements at tackle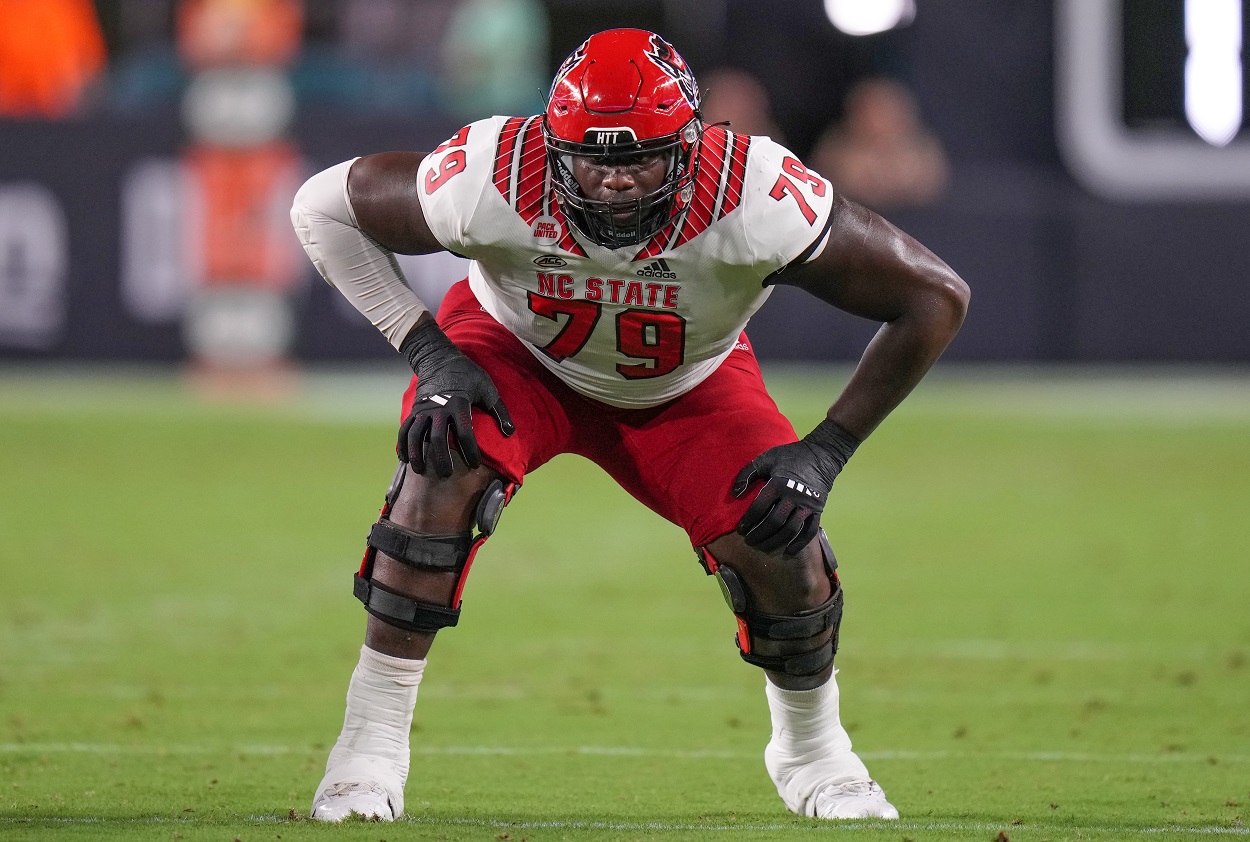 Tyron Smith is a legend and he'll likely be a Hall of Famer when all is said and done. Franchise left tackles who check-in at 6-foot-5, 320-pounds and move like a wide receiver don't just grow on trees, but it's also tough to be that big and agile and not suffer some consequences.
Smith missed six games last season due to injury. He spent the majority of 2020 on the injured reserve with a kneck injury.
Smith is 31-years-old and he has two more seasons left on his contract. His dead cap hit in 2023 is just $8 million. That's not saying the Cowboys need to cut him. It's just saying they have an out. Again, he's a legend, but it's time for Dallas to potentially look at finding his eventual replacement who can either be a high-level backup or slide inside (or to right tackle) for the next few seasons before taking over.
Targets: Ikem Ekwonu, NC State; Darrian Kinnard, Kentucky; Charles Cross, Mississippi State; Trevor Penning, Northern Iowa
The Cowboys should put more talent around Micah Parsons at linebacker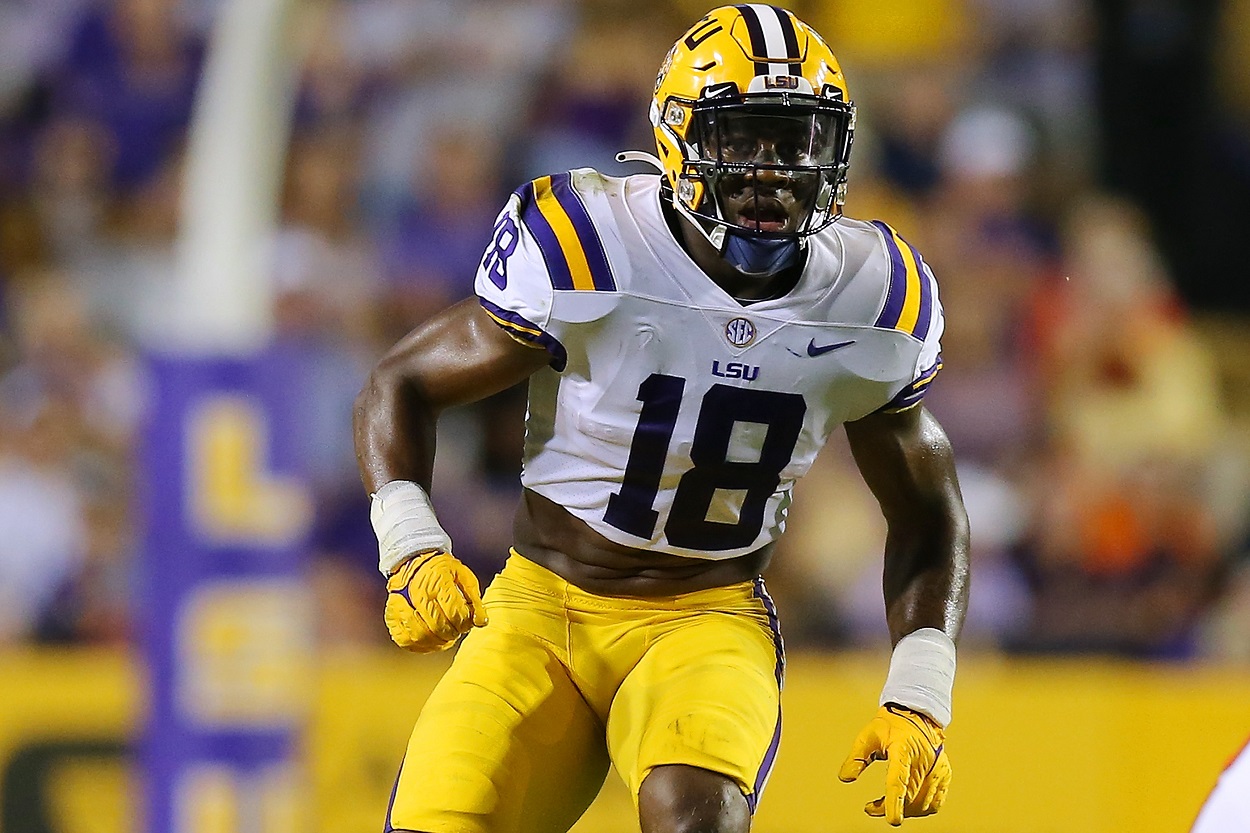 Parsons was a revelation in 2021. If the Cowboys can hit on their first-round pick to the extent they did with Parsons every season, they'll be Super Bowl contenders for a very long time.
Parsons was the defensive rookie of the year, and he naturally was a Pro Bowler and first-team All-Pro as well. He finished the season with 13 sacks, 20 tackles for loss, and 30 quarterback hits.
Here's the issue for Dallas. Three linebackers, Leighton Vander Esch, Francis Bernard, and Luke Gifford (restricted) are free agents this offseason. Vander Esch is a big name but he may not be worth bringing back because of his so-so production. Dallas declined his $9.1 million option for 2022, so it doesn't sound like the Cowboys are that high on him anymore anyhow.
Parsons is incredible, but he's going to need some talent around him in order to remain productive at a high level, even first-round talent.
Targets: Nakobe Dean, Georgia; Devin Lloyd, Utah; Damone Clark, LSU
More wide receivers would never be a bad thing for Dak Prescott
Amari Cooper seems to be trending toward being a cap hit this offseason. Michael Gallup, Malik Turner, Noah Brown, and Cedrick Wilson will all be free agents, not to mention pass-catching tight end Dalton Schultz.
Yes, the Cowboys have CeeDee Lamb and he looks to be a rising superstar, but he'll quickly find himself on the Davante Adams coverage plan if the Cowboys don't restock the talent around him.
Gallup is coming off an injury so he could potentially come back for cheap. If not Gallup, Wilson showed some flashes of being a capable No. 3 wideout.
With likely no Cooper, though, Dallas needs to pretty quickly find a 1B to Lamb's 1A. The first few rounds of the draft would be a great place to start.
Targets: Jameson Williams, Alabama; Wan'Dale Robinson, Kentucky; Chris Olave, Ohio State; Jahan Datson, Penn State
Stats courtesy of ESPN and Pro Football Reference. Contract information via Spotrac
RELATED: Dallas Cowboys' Legendary Coach Jimmy Johnson Says Jerry Jones Won't Admit He Was Wrong on Mike McCarthy