2022 NFL Combine: 5 Players the Green Bay Packers Should Watch
The Green Bay Packers are doing everything they can to keep their Super Bowl window open. A big part of that is making sure Aaron Rodgers and Davante Adams get back into the mix in 2022 and beyond, but general manager Brian Gutekunst can really help his team by hitting on his first few picks in the 2022 NFL Draft.
That's what makes the 2022 NFL Combine so important for the Packers. They need to key in on several players who could end up being difference makers if they're able to pick them up in the draft.
Jameson Williams, Wide Receiver, Alabama
In a world in which Jameson Williams wasn't coming off a devastating ALC injury in the College Football National Championship, he very likely could be a top 10 pick.
Williams finished the 2021 season with 79 catches for 1,572 yards and 15 touchdowns, averaging 19.9 yards per catch for the Crimson Tide.
Alabama wideouts are about as NFL-ready as they get, and there's a chance Williams' injury could knock him down to the late first round, where the Packers would be waiting with pick No. 28.
"I'm hearing I'm ahead of schedule," Williams said at the combine, according to 247Sports. "I'm six weeks out of surgery. I've been walking well. Walking without the brace for about two weeks, walking without the crutches for about three weeks. Everything's been going well. I've just recently been getting in the pool, doing some running motions. Everything's just been going good, really."
Wan'Dale Robinson, Wide Receiver, Kentucky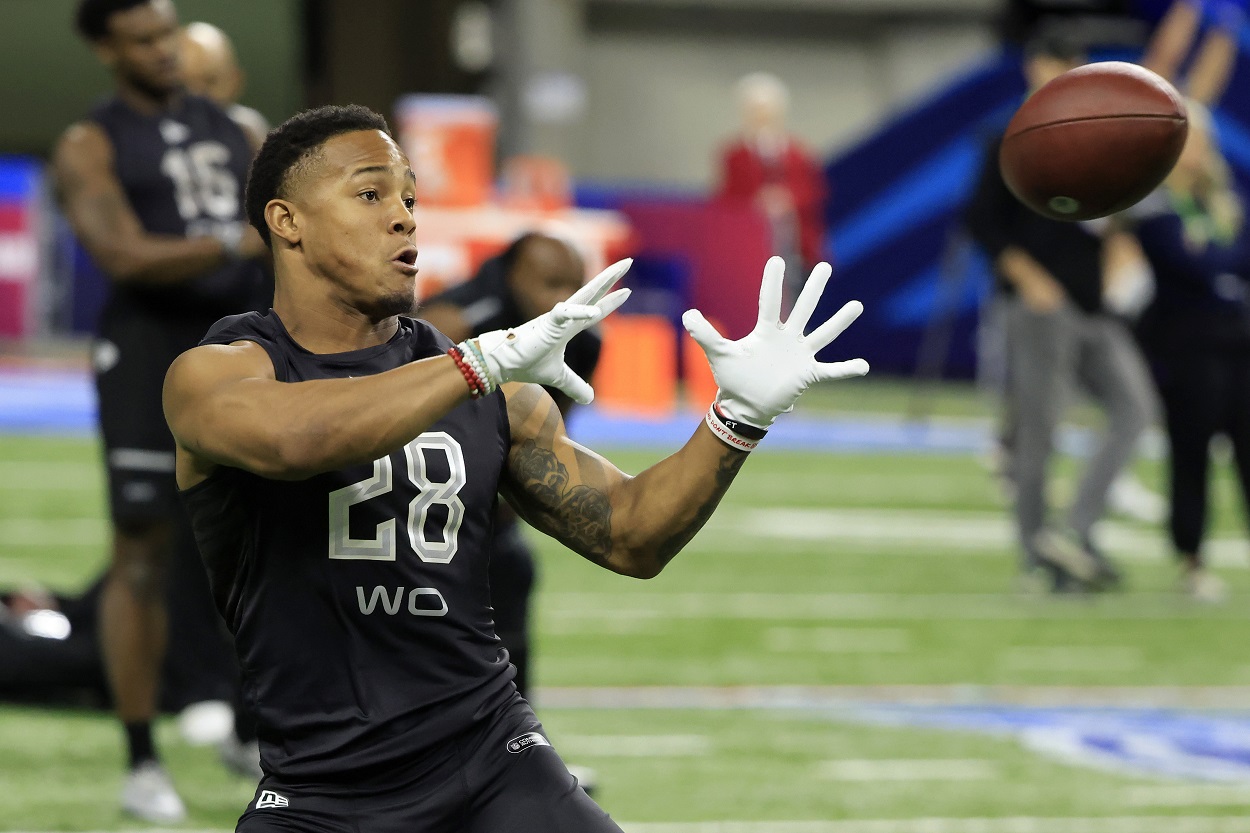 The last time the Packers drafted a shifty and somewhat smaller wide receiver out of Kentucky, they ended up with prime Randall Cobb. Wan'Dale Robinson would probably be happy to have half of Cobb's career, but he's certainly worthy of the comparison.
Robinson isn't big at 5-foot-11, 185 pounds, but he's explosive, quick, and changes direction better than just about any wideout in the draft.
Get him in open space and lookout. The Packers haven't had a weapon like him in quite some time. He notched 104 catches for 1,334 yards and seven touchdowns in 2021 for Kentucky. He also has experience returning punts, which is a considerable need for Green Bay.
Robinson ran a blazing 4.38 40-yard-dash at the combine.
Jermaine Johnson, Edge Rusher, Florida State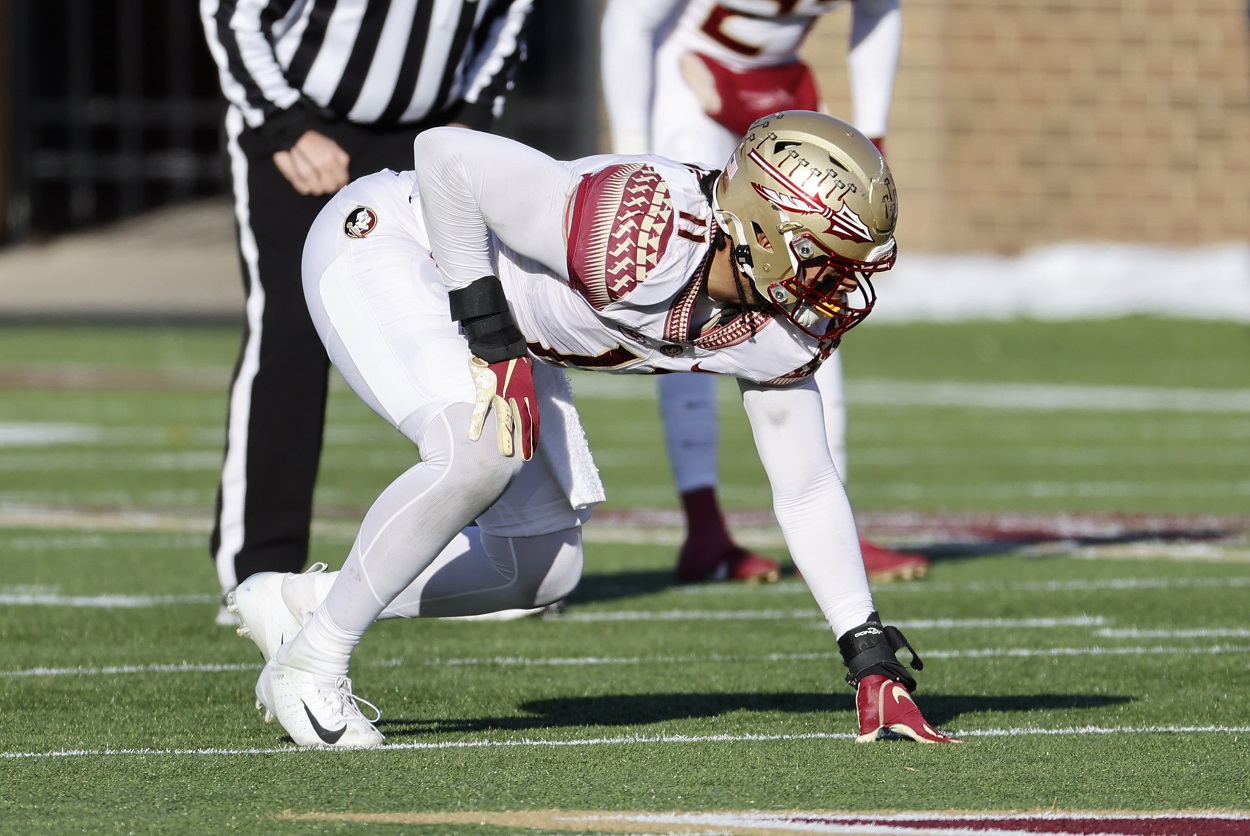 Watch enough Jermaine Johnson film and you'll swear to yourself that you're watching a young Preston Smith. He's big, fast, strong, and has the ability to be dominant on the edge. The Packers would be happy to have Johnson if he falls to them at the end of the first round.
He's 6-foot-5, 262 pounds. Smith is 6-foot-5, 265 pounds. The comparisons are there.
Johnson notched 12 sacks and two forced fumbles for Florida State in 2021. The only concern with him is that 2021 was his only monster season, but he doesn't think that will be a problem.
"I think the only question mark on me is that I've had (only) this past year of one solid year of really good production," Johnson said, via NFL.com. "That's a question mark, but I think if I had the same snaps before, I would have done the same thing. If I did it two years consecutively, I don't think it would be a question."
DeMarvin Leal, Defensive Tackle, Texas A&M
The Packers have a major need at defensive tackle. Right now, it's Kenny Clark and nobody else of consequence. Clark is a bonafide superstar, but his life would become so much easier if he had some real talent around him. That's exactly why the Packers need to invest in a big defensive tackle early on in the draft.
In DeMarvin Leal, the Packers would be getting a player they could move all over the defensive line and even use in stand-up situations on the edge, which would be perfect for Joe Barry's defensive scheme.
He's a lengthy 6-foot-4, 290 pounds, and if he can put on a bit of weight while maintaining his explosion, it's easy to see him playing as a three-technique or even as a defensive end on Green Bay's defensive line.
Jalen Wydermyer, Tight End, Texas A&M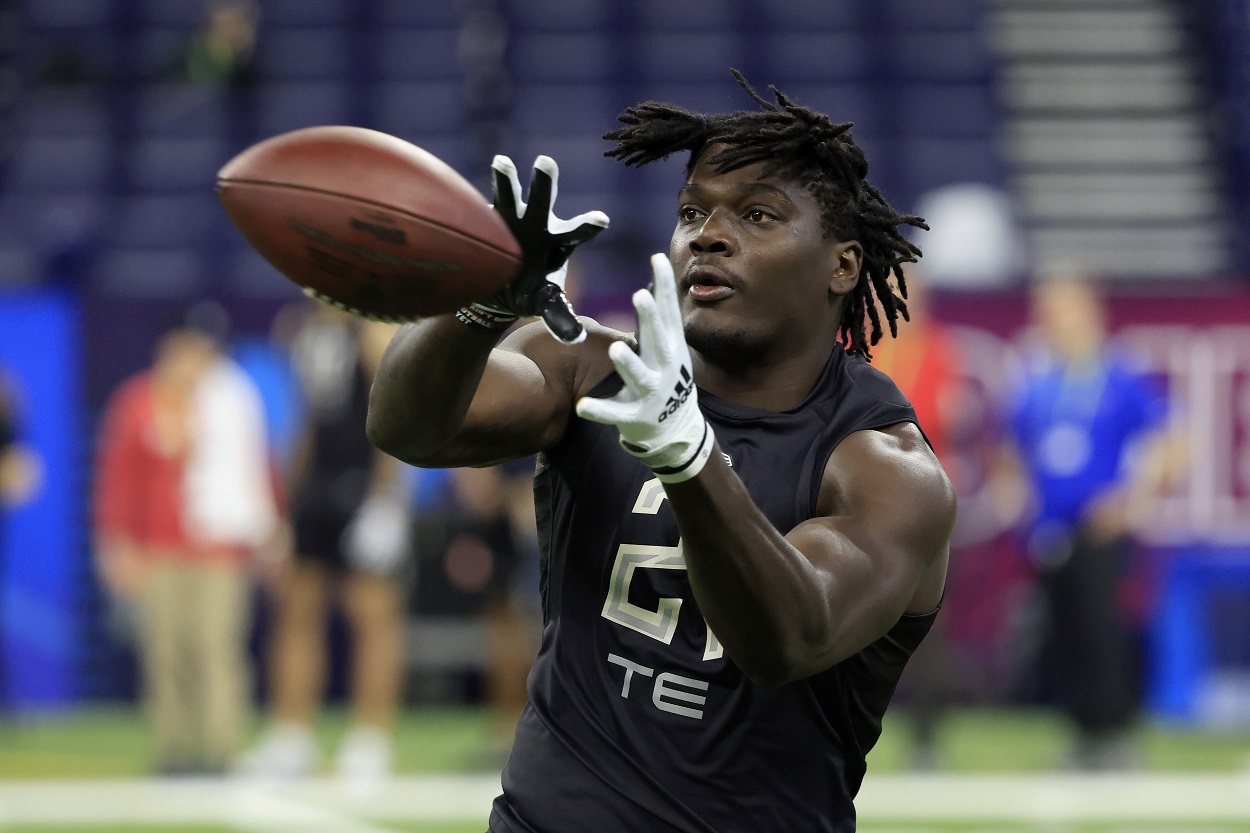 The Packers would be wise to take a look at the top tight ends in the 2022 NFL Draft, and Jalen Wydermyer looks like he could be the best of them.
He's 6-foot-5, 255-pounds, and caught 40 passes for 515 yards and four touchdowns for the Aggies last season.
Wydermyer is a big target and can be consistent over the middle, but he's especially intriguing when he's in open space, where he can use his size and speed to his advantage. He's a major mismatch.
Considering the fact that Robert Tonyan Jr. is a free agent, Marcedes Lewis is getting up in age, and Josiah Deguara is far from a sure thing, the Packers could do worse than bringing Wydermyer into the fold.
Stats courtesy of ESPN and Pro Football Reference. Contract information via Spotrac
RELATED: 2022 NFL Combine: 3 Positions the Green Bay Packers Should Watch