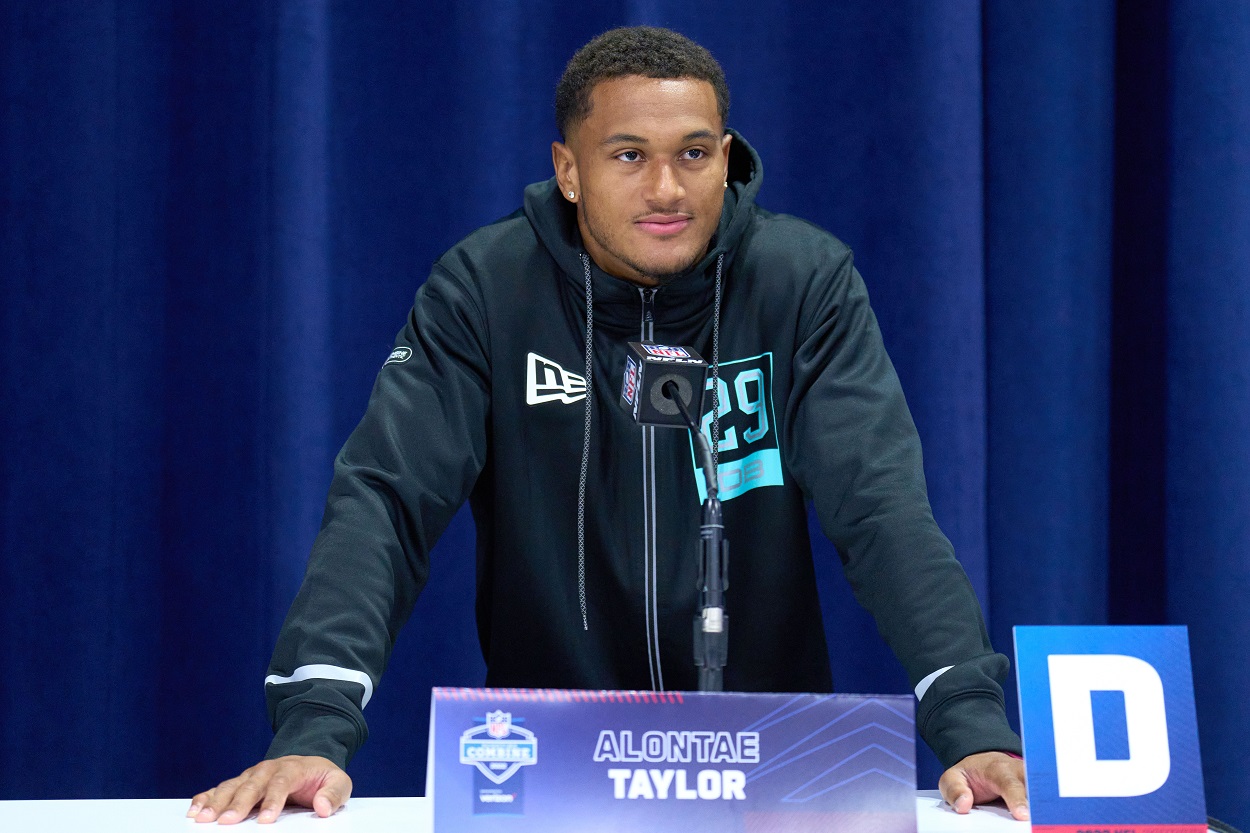 2022 NFL Combine: 5 Players the Los Angeles Rams Should Target
Despite not picking until 103 in the 2022 NFL Draft, the Rams should have plenty of players on their target list at the Combine.
The 2022 NFL Draft is going to be a bit of an afterthought for the Los Angeles Rams, the defending Super Bowl champions, who won't even make a pick until No. 103 in the third round, thanks primarily to the Matthew Stafford trade last January. They then will choose at No. 141, No. 174 in the fourth and fifth rounds before making three picks in the sixth and two more in the seventh.
So, perhaps more than any other team, the Rams will be hyper-focused on the NFL Scouting Combine, currently underway in Indianapolis. If they are going to find impact players from their draft slots, the Rams will really have to keep their eyes open for diamonds in the rough.
Those players are out there every year. Here are five the Rams should be focused on for those late-round picks.
Alontae Taylor, Defensive back, Tennessee
Taylor is something of a project but his solid senior season got him an invite to the Senior Bowl, and a strong performance at the Combine should help boost his draft status. What separates Taylor is a 75-inch wingspan that should allow him to excel at disrupting receivers off the line of scrimmage and make him adept at swatting away passes in coverage.
Luke Goedeke, Offensive lineman, Central Michigan
Goedeke only played two years of college football, so he is still a bit raw in his development, but he had a terrific 2021 season in the mighty MAC, not allowing a single sack in a league that loves to throw. At 320 pounds, he is both a fine run blocker and can hold his own in pass protection.
Goedeke is expected to come off the board in the third round and would be a terrific addition for the Rams, who are almost certainly going to need to replace Andrew Whitworth, who is expected to retire.
Max Mitchell, Offensive lineman, Louisiana
Mitchell is going to be a mid-round target for a lot of teams looking for run-blocking help on the line. Mitchell could also be a replacement for Whitworth, who is expected to retire. The Rams would like to get Cam Akers back at peak efficiency a year removed from his Achilles injury, and adding a solid run-blocker to the mix is a step in that direction.
Marquis Hayes, Offensive lineman, Oklahoma
At 6-foot-5 and 324 pounds, Hayes is a formidable physical presence on the line who also excelled as a run-blocker in his senior season. He is most likely a candidate to come off the board in the fourth round, and the Rams could use all the help on the line as possible, and will probably want to take a couple shots on prospects in the hopes of finding that long-term starter.
DeAngelo Malone, EDGE, Western Kentucky
A later-round prospect, Malone has shown the versatility to defend both the run and the pass and is best known for his quickness off the line and getting around the corner to the quarterback. He still needs to work on technique, but has a chance to develop into a solid player.
Stats courtesy of Pro Football Reference