2022 NFL Draft: It's Time for the Packers to Finally Draft a Wide Receiver in Round 1
It's time for the Green Bay Packers to finally use a first-round pick on a wide receiver. This has been the offseason of doing everything they can to appease Aaron Rodgers, but even if Rodgers doesn't come back or ultimately decides to be traded, this is an excellent draft for the Packers to spend pick No. 28 on their next great wide receiver.
The NFL is a passing league, and considering the talent that should be available at the end of the first round, it just makes sense.
The Green Bay Packers need to restock the wide receiver room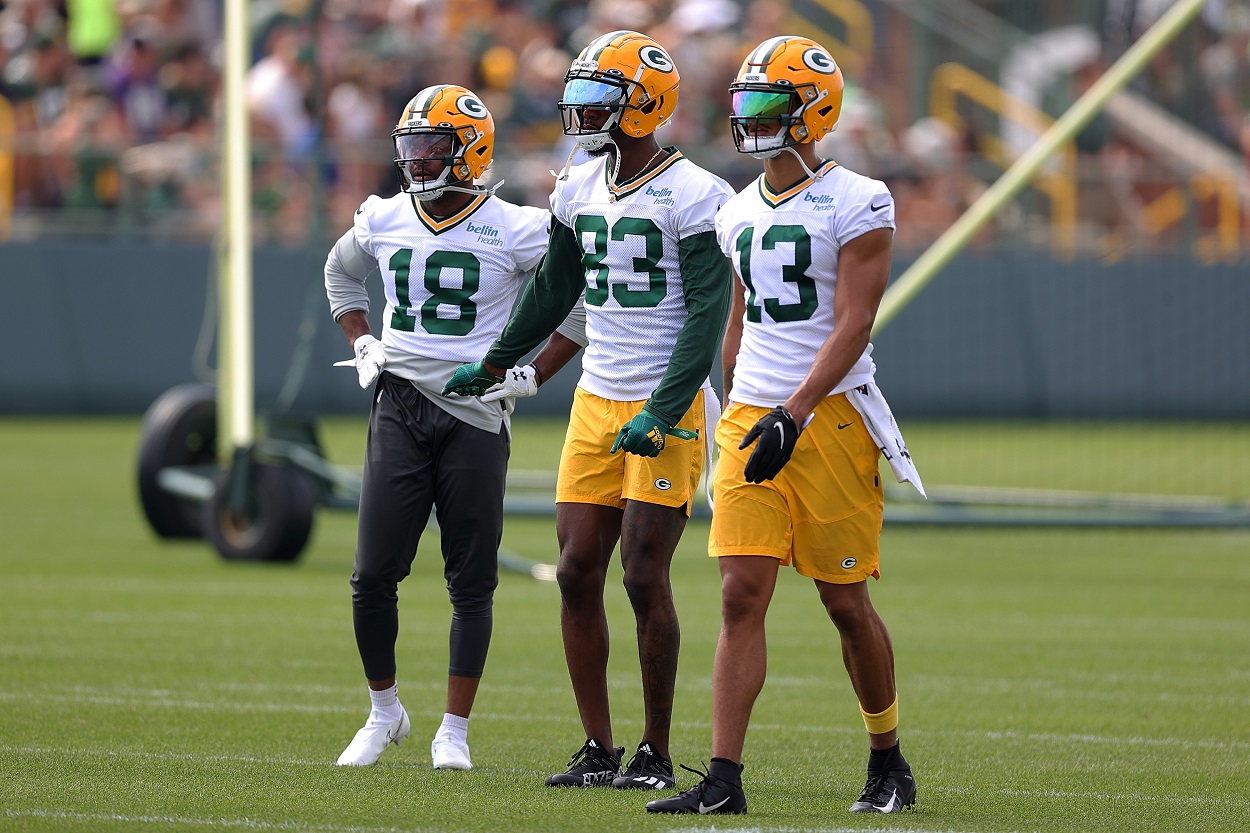 It seems unlikely because the Packers will do everything they can to make sure it doesn't happen, but there is a world in which Davante Adams could hit free agency and make a ton of money somewhere else. General manager Brian Gutekunst admitted as much in a recent press conference.
"Yeah, possibly. There's a lot of things to be determined there," Gutekunst told the media, explicitly talking about the potential of Adams walking.
Even if Adams does come back, which is likely, he's going to want around $30 million a year, and his contract is going to make it hard for the Packers to have much flexibility in the future, especially at wide receiver.
The issue for Green Bay is that Adams is far from the only free agent wide receiver. Four other wideouts will be free agents at the start of the league year, and there's no guarantee that any of them will come back. Allen Lazard, a former undrafted free agent and practice player, has arguably played himself into a much bigger contract than he ever dreamed of when he entered the league in 2018. Equanimeous St. Brown and Malik Taylor won't be worth bringing back, and even Marquez Valdes-Scantling may not be worth the price if another team tries to get in a bidding war with the Packers. He's speedy and indeed a home run threat, but he's been terribly inconsistent and injury-prone.
Randall Cobb is likely to be cut because the Packers can save $6-$8 million by letting him go, and last year's third-round pick, Amari Rodgers, looks more like a bust than anything else.
It's time for the Packers to get some fresh (and cheap) blood at wide receiver.
Wideout should be a priority even if Aaron Rodgers isn't on the team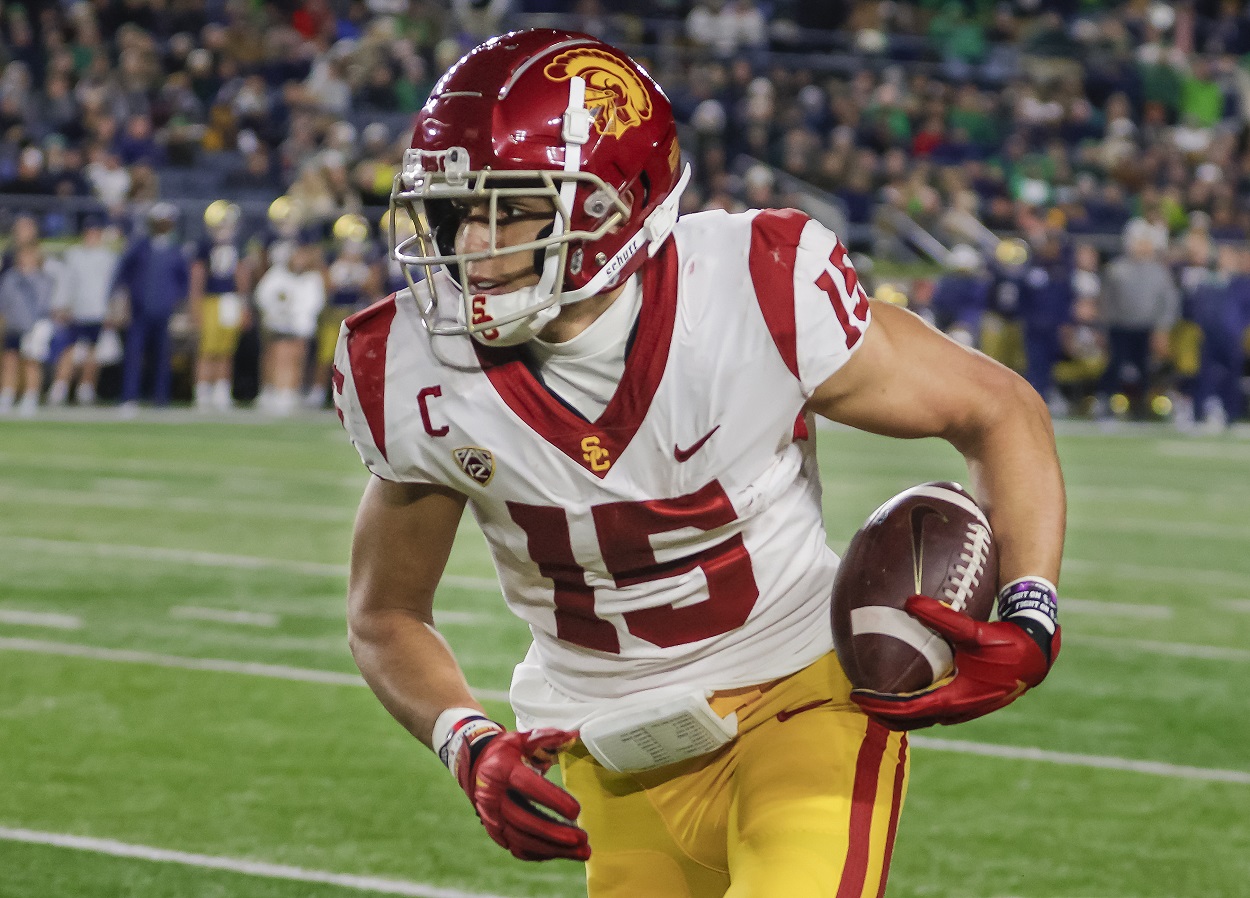 The Packers are doing everything they can to bring Rodgers back, but there is a realistic scenario where the four-time MVP decides to retire or ask for a trade. In terms of trade destinations, Pro Football Talk recently reported that the Denver Broncos, Tennessee Titans, and Pittsburgh Steelers are all options for Rodgers, if not Green Bay.
Gutekunst recently said that he has not had any conversations about trading Rodgers, but take that comment with a grain of salt. Of course, there are plenty of teams with high interest in a quarterback of his caliber.
If Rodgers remains in Green Bay in 2022, imagine what he can do with two top-flight wide receivers.
Adams is incredible enough on his own. He was double and even triple-teamed last season but still managed to put up an excellent campaign. Now imagine that combo with an actual passing threat across from Adams or in the slot. Someone that defenses really have to worry about. Green Bay's offense could be unstoppable, even if that player is a rookie.
On the flip side, if Rodgers doesn't come back, and especially if Adams doesn't come back, the Packers need to give Jordan Love as many weapons as they can offensively. Love is still a great mystery (ain't that the truth?) and he was underwhelming in his two major chances to play in 2021. He also flashed the athletic potential that made him a first-round pick in the same breath, though. Whether he turns out to be great or a bust, there's no doubting the fact that having a young and talented wide receiver that he can grow with would be extremely valuable.
There are several options the Packers can target at the end of Round 1
Take this list with a grain of salt because Gutekunst has shown that he's not afraid to follow his own draft board and make picks that seemingly come out of left field. The three-round combo of Love, A.J. Dillon, and Josiah Deguara in 2020 is proof positive of that. How about Eric Stokes last season? That turned out to be a great pick, but many draft experts projected him to be a second or third-round pick, not a player taken at No. 29.
There are a few intriguing options at wide receiver that could end up falling to the Packers at pick No. 28.
Jameson Williams from Alabama would be a top 10 pick in any other draft but he's coming off an ACL tear in the College Football Championship game. He says he's healing quickly, but it's an injury that may end up scaring enough teams away from him as a high pick. If he falls, the Packers would be wise to swoop him up and be patient.
Drake London out of USC really fits the Packers' wide receiver mold as well. Gutekunst likes big, athletic wide receivers, and London certainly qualifies at 6-foot-5, 210-pounds.
Frankly, there will be a plethora of wide receiver options for Gutekunst to choose from. The Packers just need to do something they haven't done since 2002 (Javon Walker) and use their first-round pick on a wideout.
Stats courtesy of ESPN and Pro Football Reference. Contract information via Spotrac
RELATED: 2022 NFL Combine: 5 Players the Green Bay Packers Should Watch