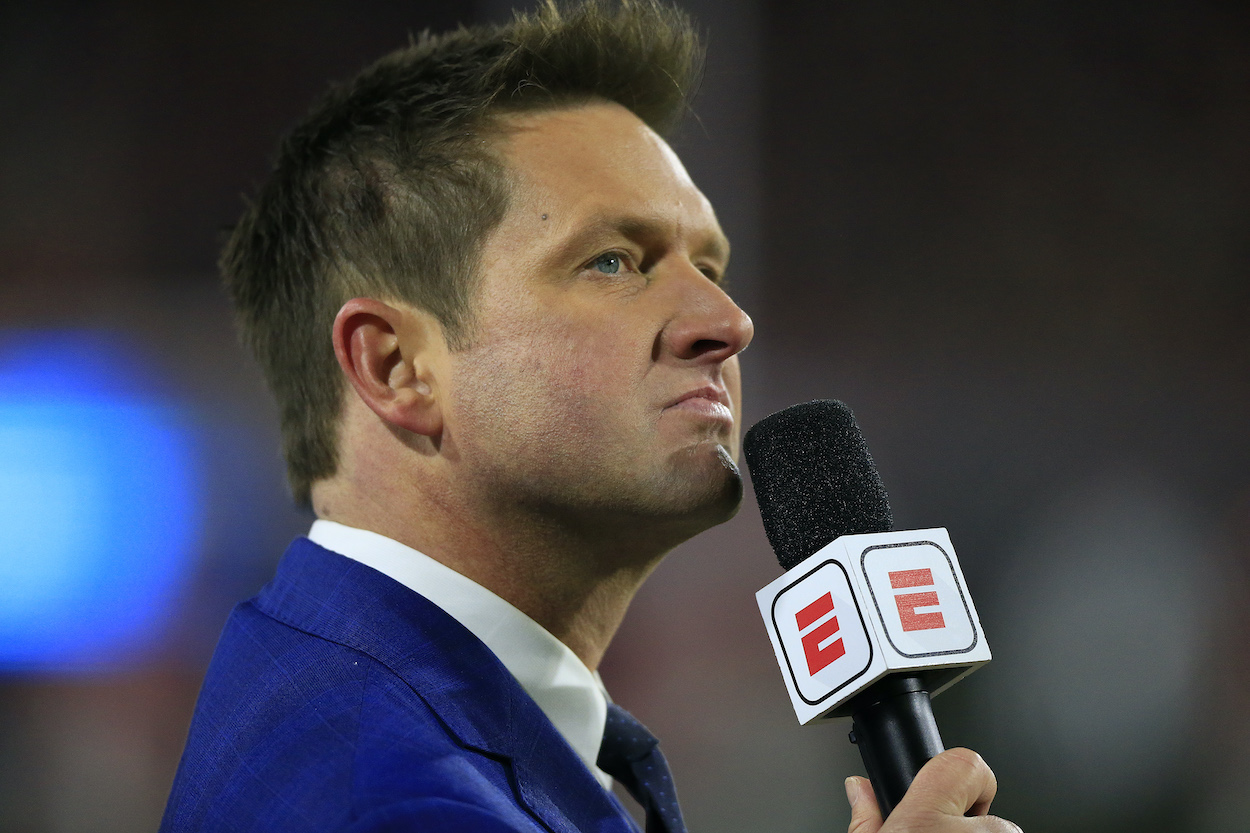 2022 NFL Draft: Todd McShay Targets a Sleeper Team That Could Shake Up the QB Market in the 1st Round
Could the Tennessee Titans go out on a limb and draft a quarterback at No. 26 overall?
There's plenty of uncertainty surrounding the first round of the 2022 NFL Draft, and that's especially true in regard to the quarterback position. Malik Willis out of Liberty and Kenny Pickett out of Pittsburgh seem to be the only locks to come off the board Thursday night, but it's a mystery as to how early teams will be willing to take a chance on both QBs.
Most draft experts expect rebuilding teams to control the market for Willis and Pickett in the first round. According to ESPN analyst Todd McShay, though, the Tennessee Titans could shock everyone by targeting one of the top QBs at No. 26 overall.
Todd McShay predicts the Titans could target a QB at No. 26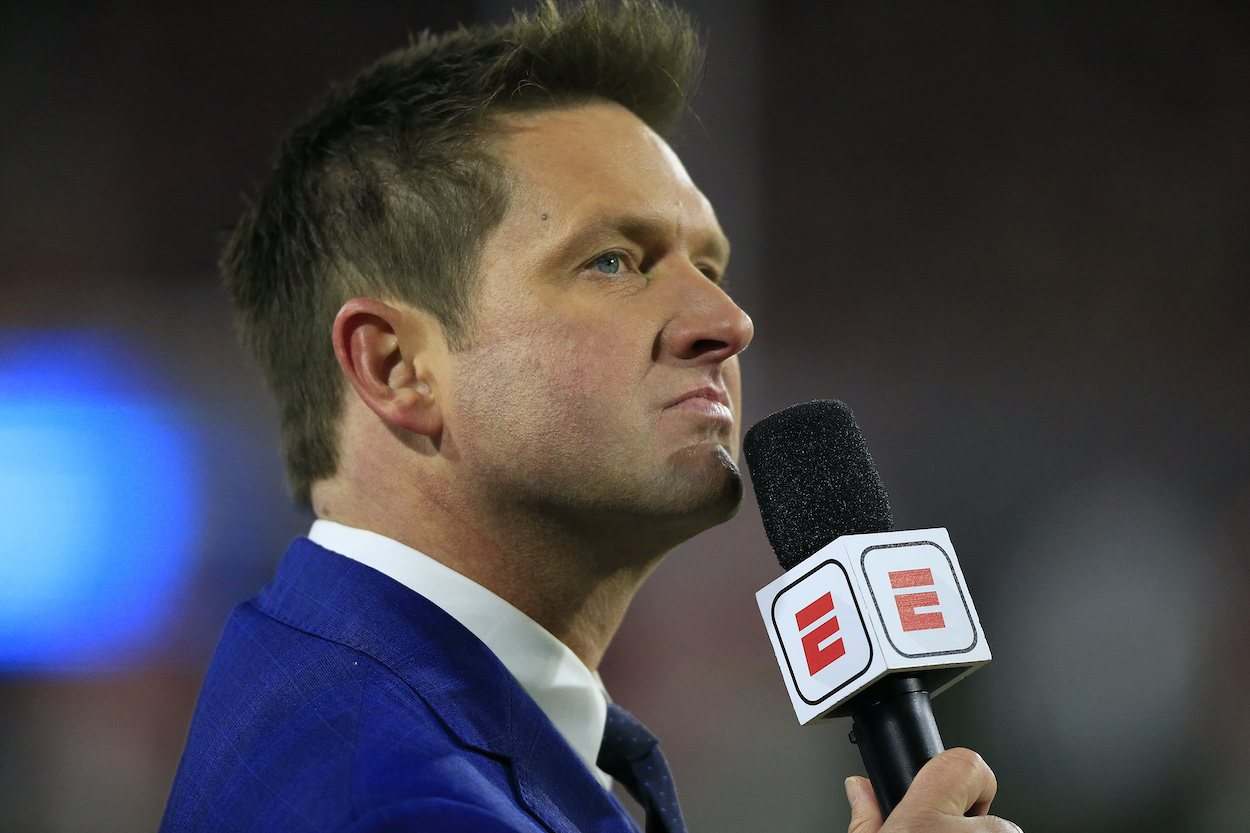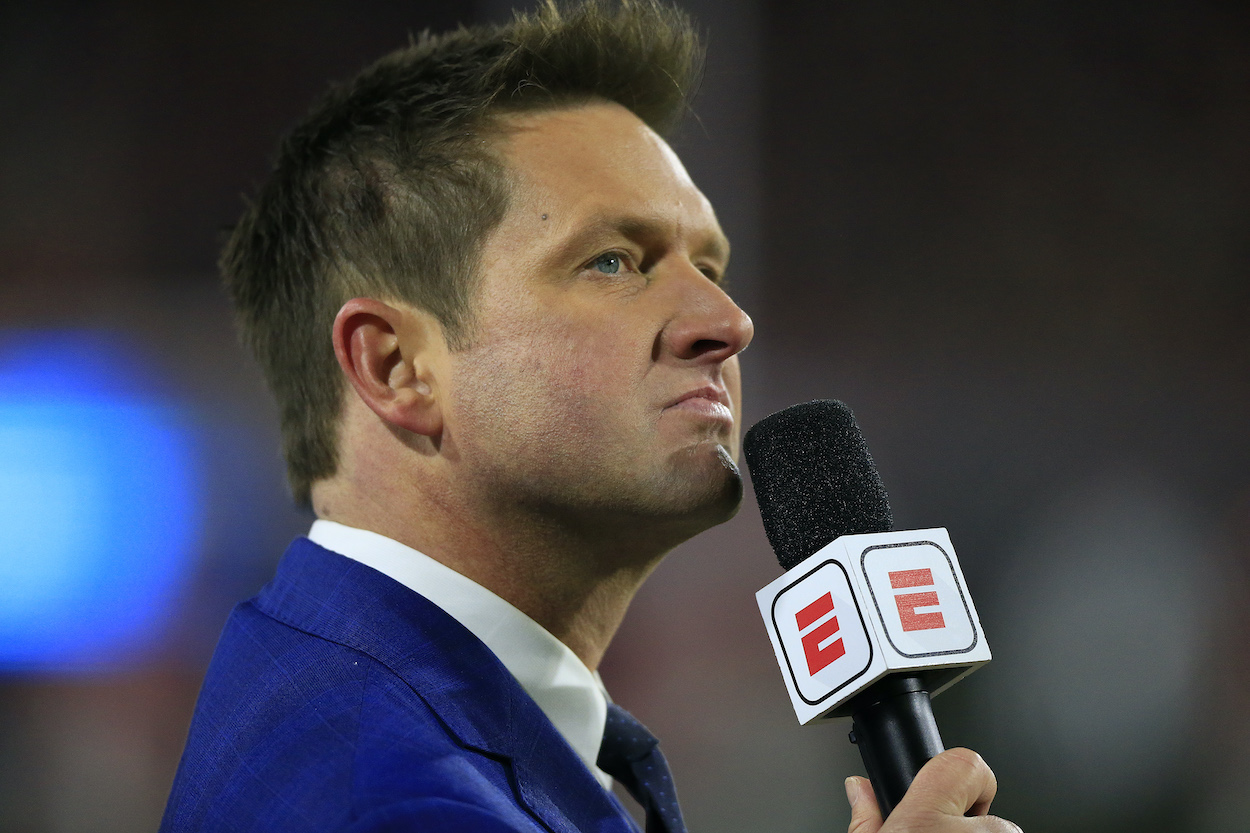 Most expert mock drafters have pegged the Atlanta Falcons, Detroit Lions, New Orleans Saints, and Pittsburgh Steelers as the most likely teams to go after a quarterback in Round 1. Not many Super Bowl contenders from last year are in the conversation because they all have established QBs to build around, but McShay has a sneaking suspicion the Titans might have their eyes on Willis or Pickett at No. 26.
In a recent appearance on Barstool Sports' Pardon My Take podcast, McShay outlined the possibility.
"The wild card here: the Tennessee Titans at 26," McShay said. "Ryan Tannehill turns 34 this upcoming season, and his contract eats up a ton of cap space next year, but then they could get rid of him after the 2022 season, right? So draft a quarterback this year if you're Tennessee. If Malik Willis is there or Kenny Pickett is there, draft him, sit him, let him develop. Let Tannehill go do what he did last year. They won a bunch of big games, he bit it, Tannehill did, in the playoffs. And they played well.
"They're paying, I wanna say it's like $38 million next year for Tannehill ($36 million cap hit to be specific), and then the following year, you could be paying $3.5 million, $4 million for the next five years for the quarterback that you draft. And then you get to take that other $33-35 million and go secure A.J. Brown, bring in some veteran free agents."
Continuing on the QB conversation, McShay said the first one might not come off the board until Pittsburgh's pick at No. 20. It's quite possible one of Willis or Pickett will still be on the board for the Titans at 26, and that would leave general manager Jon Robinson with an interesting decision to make.
Should the Titans consider drafting a QB in the first round?
McShay's case is a compelling one for the Titans. In three years with Tannehill as the starter, Tennessee has reached the playoffs all three years but only has one AFC Championship appearance to show for it. Considering Tannehill's age and his $36 million cap hit next season, the Titans might want to say goodbye next summer to save some cash.
But would Willis or Pickett even be worth a first-round pick?
Wanting to move off of Tannehill's contract is one thing, but you have to be sure you have his long-term replacement on the roster first. Both Willis and Pickett are weak first-round QBs compared to previous years. If Robinson is convinced one of them can become a star in the NFL, though, it might be worth the investment.
We'll see how the board shakes out on Thursday, but Tennessee would be better off adding an instant playmaker at 26 instead of a backup QB.
Like Sportscasting on Facebook. Follow us on Twitter @sportscasting19.