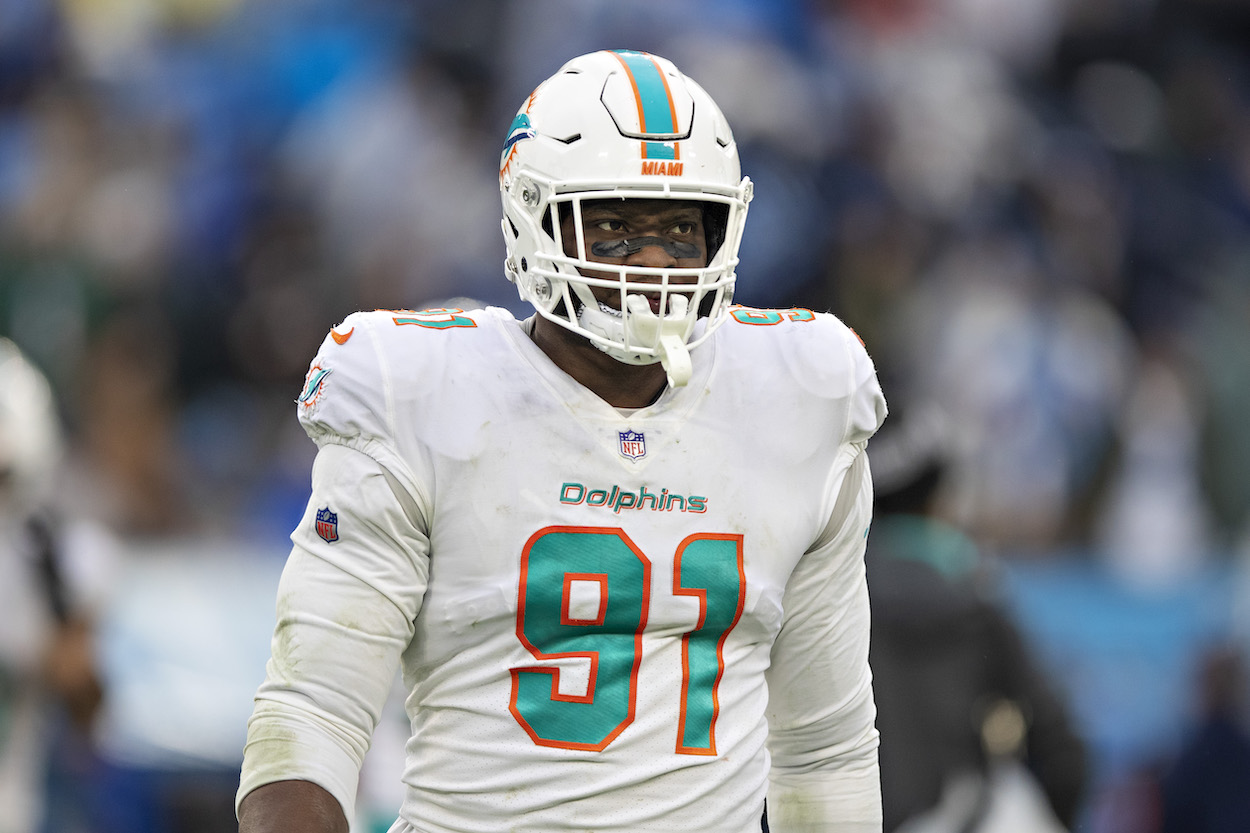 2022 NFL Free Agency: 3 Best Destinations for Emmanuel Ogbah
Three teams stand out above the rest when talking about pending free agent defensive end Emmanuel Ogbah.
He isn't a household name by any stretch of the imagination. However, defensive end Emmanuel Ogbah is one of the most underrated free agents heading into the 2022 offseason. He's coming off back-to-back breakout seasons with the Miami Dolphins and is still only 28 years old.
Over the past two seasons, Ogbah combined for 18.0 sacks, 45 quarterback hits, 17 pass deflections, four forced fumbles, and 15 tackles for a loss. You'll be hard-pressed to find many pass rushers with this amount of production since 2020. Ogbah deserves to be paid like a top-tier DE this summer.
With that in mind, three fits stand out above the rest regarding possible landing destinations for Ogbah.
Emmanuel Ogbah returning to the Dolphins makes sense for everyone
The Miami Dolphins signed Ogbah out of free agency to a two-year/$15 million deal in 2020. It's impossible to imagine them not being thrilled with the level of production they received from Ogbah over those two years. He was the Dolphins' best pass rusher (by a wide margin) and played a significant role in Miami's impressive defense.
The Dolphins have the most cap space in the NFL this offseason and a hole at one of their defensive end positions (the other side is filled by 2021 first-round pick Jaelan Phillips). Not only does it make sense for the Dolphins to explore bringing Ogbah back, but they can also pay him his worth.
Something like $40 million over three years should get the deal done.
On paper, Ogbah returning to Miami for another several seasons makes perfect sense. However, it's worth mentioning the recent Brian Flores firing could play a role in his decision-making. It's unknown if Ogbah had a good relationship with Flores or not. However, if he did, Flores not being there could influence Ogbah to look somewhere else in free agency.
The Chiefs need D-Line help and Emmanuel Ogbah is a familiar face
The Kansas City Chiefs are still working on freeing up cap space at the moment. However, once the offseason kicks off, they're expected to be in the market for defensive line help.
Outside of Chris Jones, they don't have much in terms of elite pass rushers.
Ogbah played for the Chiefs in 2019 and helped them win a Super Bowl. Him returning to Kansas City could make a lot of sense. He's familiar with the front office and coaching staff and knows it could result in another ring.
However, the Chiefs can't afford to pay Ogbah what he's worth. He'd had to be willing to take a pay cut of sorts.
Time for the Colts to start spending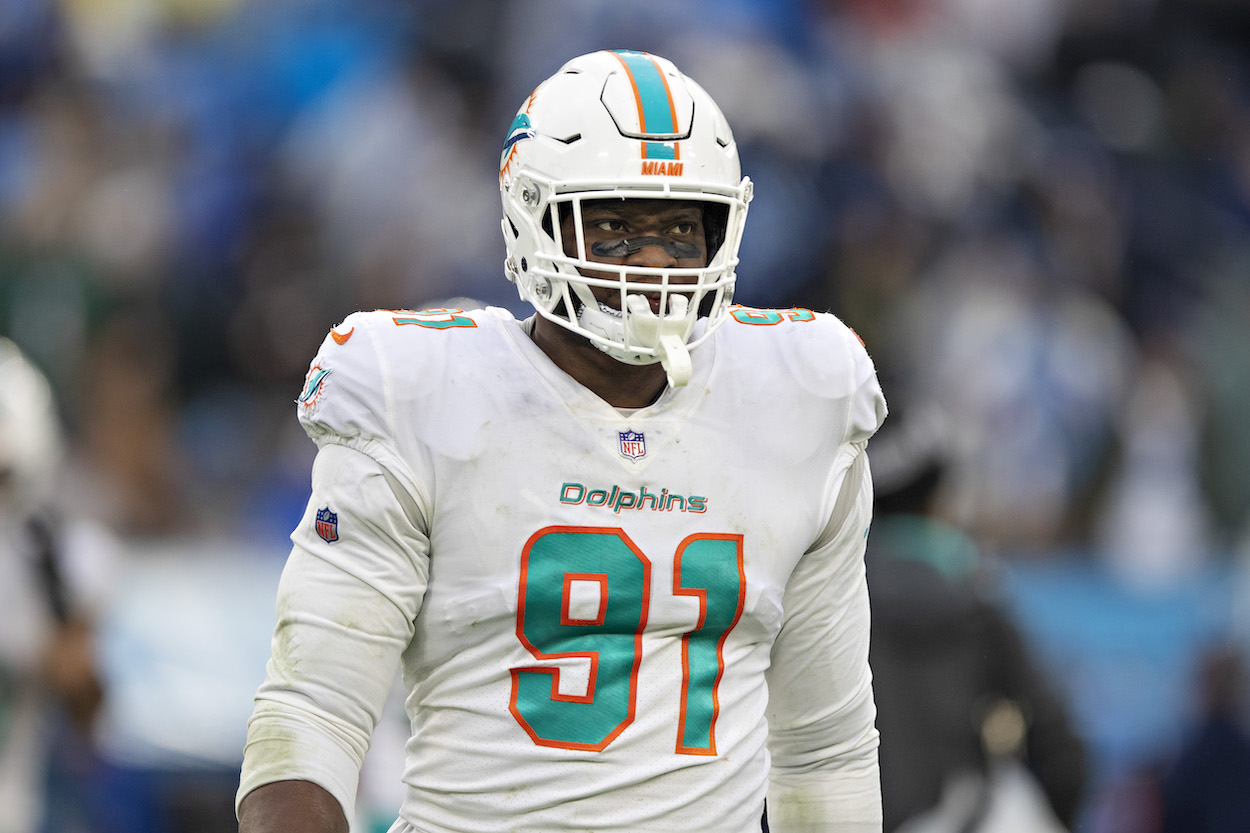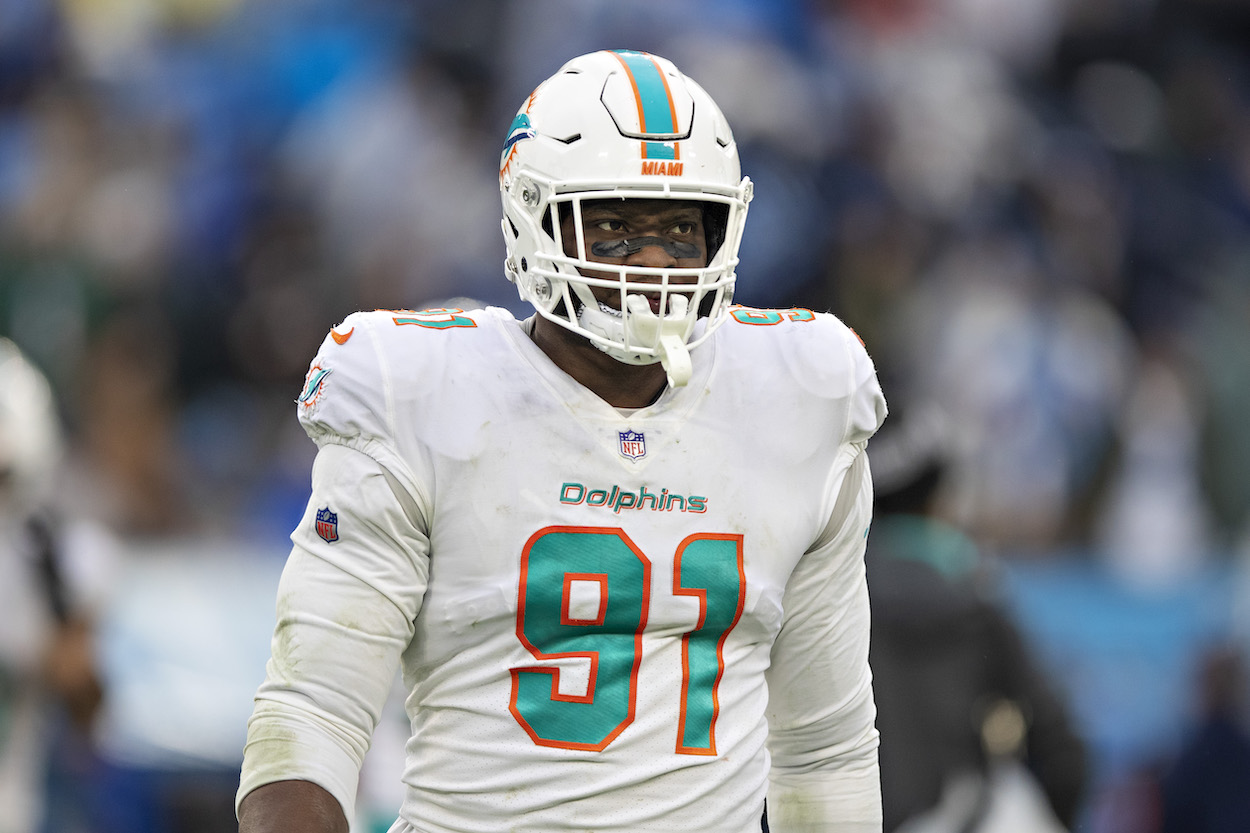 Indianapolis Colts general manager Chris Ballard has been a notoriously cheap executive while running the Colts. However, following his team's embarrassing end-of-year collapse, the time to open up the checkbook has arrived.
This offseason, the Colts desperately need to infuse their roster with talent, and that process starts on the defensive line. DeForest Buckner is an elite defensive tackle and 2021 first-round pick Kwity Paye has potential. However, the D-Line needs to generate more sacks moving forward.
Not only is Ogbah a savvy veteran who's won a ring before, but he's averaged 9.0 sacks a season the last two years. He instantly becomes Indy's best pass rusher.
All stats courtesy of Pro Football Reference.