2022 NFL Free Agency: 3 Best Destinations for Marcus Williams
Since being drafted in 2017, Marcus Williams has been one of the New Orleans Saints' best overall defensive players. He's started every game he's played (76) and has generated 18 total turnovers. He's one of the better free safeties in the NFL and deserves to be paid as such.
However, the unfortunate part for New Orleans is that they're entering a salary cap nightmare this offseason. They're currently $76 million over the cap. Contract restructuring and money maneuvering can only help so much. The Saints will lose talent this offseason in their pursuit of shedding payroll.
With Williams expected to command a hefty asking price this offseason, departing New Orleans for a new franchise appears inevitable. With that in mind, three possible landing spots stick out compared to the rest.
The Jaguars can throw a bag at Marcus Williams
If Williams is hell-bent on earning the most significant paycheck possible moving forward, he should look no further than the Jacksonville Jaguars. They have the third-most cap space in the NFL and holes all over their roster. They're expected to spend aggressively in free agency this offseason.
It'd make more sense for Jacksonville to target offensive players this offseason due to how bad it was on that side of the football in 2021. However, the Jaguars can't be ruled out as a suitor for Williams. Having an elite safety commanding the defense would be an underrated pickup for their franchise.
New head coach Doug Pederson received great returns on the Philadelphia Eagles inking former Saints safety Malcolm Jenkins to a big contract in 2014. It'd make sense for him to be a fan of Jacksonville making a similar move this offseason.
The Kansas City Chiefs offer the best chance at winning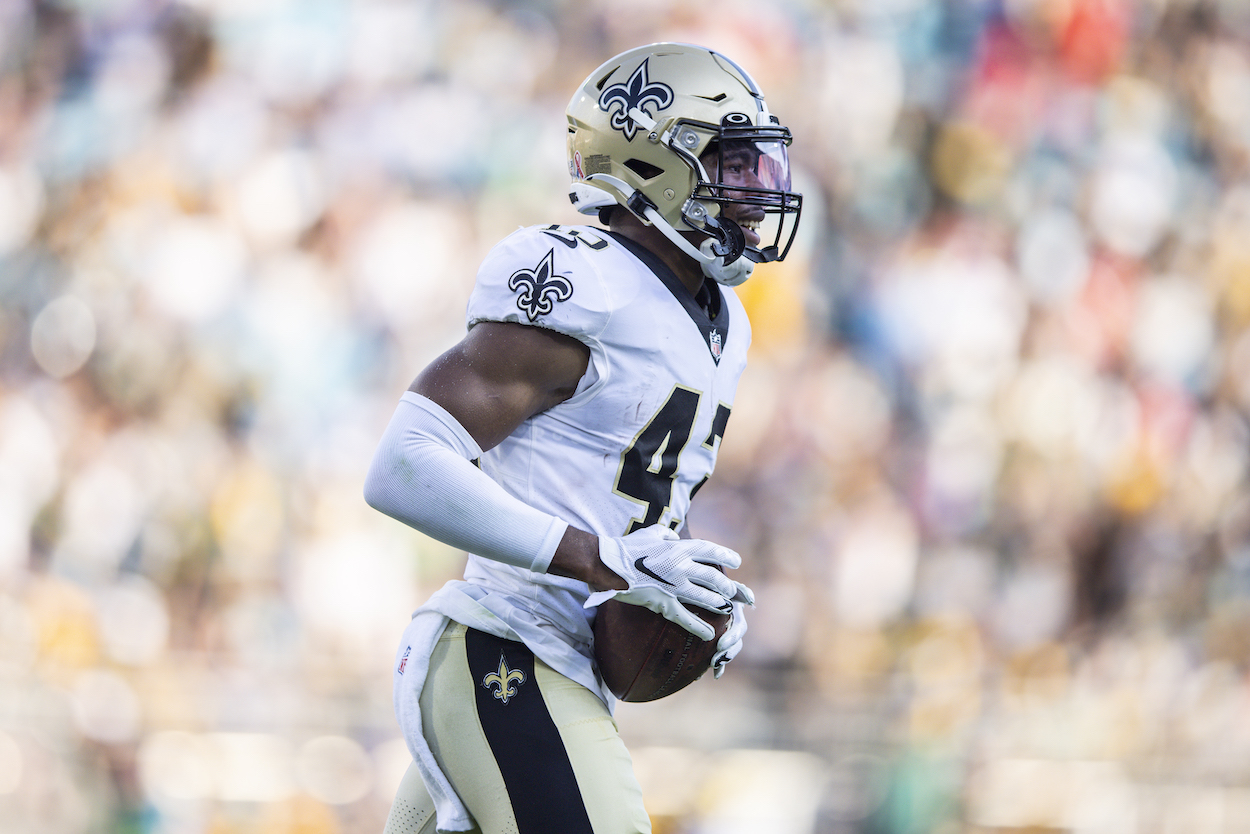 On the complete other end of the spectrum, the Kansas City Chiefs should be viewed as a sleeper contender in the safety market. They're expected to lose Tyrann Mathieu this offseason and could jump into the fray to pursue an upgrade at the position.
Of course, the Chiefs can't offer Williams a big contract. However, what they can offer is the chance to contend for a Super Bowl in 2022. Despite their playoff loss to the Cincinnati Bengals, Kansas City should still be viewed as a serious threat in the AFC.
It's hard to imagine Williams sacrificing millions of dollars to join the Chiefs. However, players have done it in the past to pursue a ring.
The Philadelphia Eagles could be the best of both worlds for Marcus Williams
The Jaguars can offer the most money, and the Chiefs offer the best chance of winning. The Philadelphia Eagles are somewhere in between.
The Eagles are coming off an inspiring playoff appearance in 2021. However, it's impossible to ignore the glaring holes across the roster. They need to add several starters this upcoming offseason to be a more significant threat in 2022.
The secondary, in particular, is a noticeable area of concern for Philadelphia. It's expected to lose both starting safeties and one starting corner to free agency this spring. By signing Marcus Williams, the Eagles are plugging one of those holes with a noticeably better player.
The Eagles also have $20-plus million in cap space. They can pay Williams what he's worth.
All stats courtesy of Pro Football Reference.
RELATED: 2022 NFL Free Agency: 3 Best Destinations for Terron Armstead