2022 NFL Free Agency: 4 Best Destinations for Andy Dalton
Andy Dalton is still around. Can you believe it?
Dalton was a fantastic quarterback for nine seasons with the Cincinnati Bengals. He then spent time as a veteran stop-gap for the Dallas Cowboys and then the Chicago Bears in 2020 and 2021, respectively.
He's no longer the Pro Bowl quarterback he used to be. In fact, he's far from it. With that said, he can still be a solid veteran presence in a locker room, and he can still be a valuable backup or spot-starter. If you need someone to hold a starting gig open for the young quarterback of the future, Dalton would also be your guy in that scenario.
Basically, he's far from useless, and these four teams may want to consider him.
Andy Dalton to the Pittsburgh Steelers
Who will the Pittsburgh Steelers turn to in the post-Ben Roethlisberger era? Big Ben has been the quarterback in Pittsburgh since 2004, and he left a pair of Hall of Fame shoes to fill.
The Steelers can look for his replacement in the draft, but the 2022 NFL Draft isn't thought of highly as a prime-time quarterback draft.
Pittsburgh's first pick is No. 20 where the Steelers could draft Kenny Pickett out of the University of Pittsburgh, which would be poetic. Even if it fell that way and the Steelers were to do that, though, having a veteran like Dalton who can mentor Pickett and even start until he's ready could prove to be valuable.
If the Steelers can't get Pickett, perhaps they'll decide to punt on the quarterback for a season and see if Dalton can beat out Mason Rudolph in a tank-a-thon.
Dalton to the Washington Commanders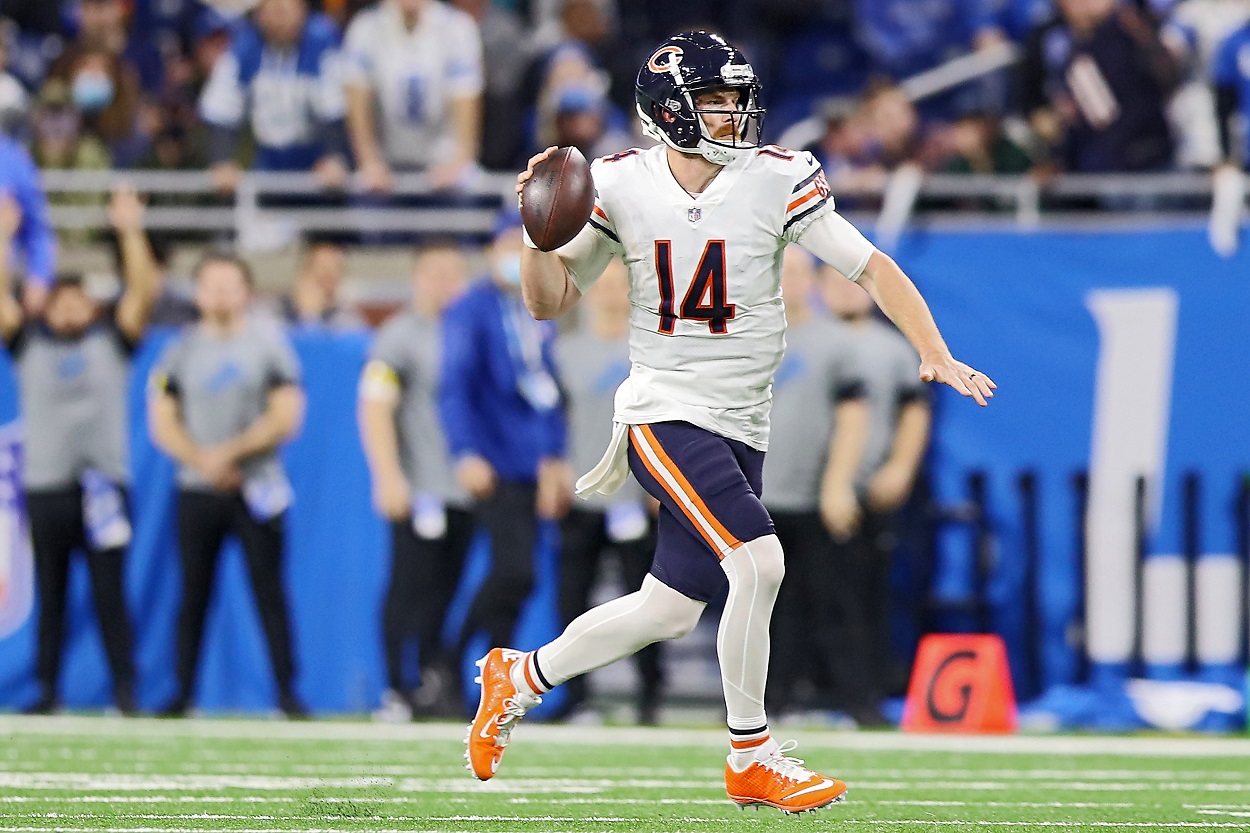 Washington desperately needs a big-time quarterback. No, Dalton isn't that guy, and he likely wouldn't be much better (if any better) than Taylor Heinicke, but Heinicke is currently the only quarterback the Commanders truly have on the roster.
Ryan Fitzpatrick will be a free agent and probably off to find yet another fanbase to dazzle with his "Fitzmagic," and Kyle Allen is a restricted free agent, but he's…Kyle Allen.
In Dalton, the Commanders would get a quarterback who can at the very least challenge Heinicke to see if he's really the real deal or if his hot streak in 2021 was just a fluke.
If Heinicke were to get hurt, Washington would at least have a suitable replacement.
Dalton to the Houston Texans
The Houston Texans are heading into what appears to be a rather uninspiring campaign under new head coach Lovie Smith, who has a 77-107 overall record since he took the Bears to Super Bowl 41 and lost.
If Deshaun Watson is able to navigate his off-field issues, get right with the organization, and get on the field, the Texans' 2022 season all of a sudden looks a lot more exciting. That doesn't look to be the case as of right now, though, which means Houston will be heading into another season with Davis Mills. The same Davis Mills who threw for 16 touchdowns and 10 interceptions in 2021 with an average QBR of 35.5.
It's not that Mills is terrible, but having Dalton around to push him or even win the job could at the very least give the Texans some juice.
Dalton stays with the Chicago Bears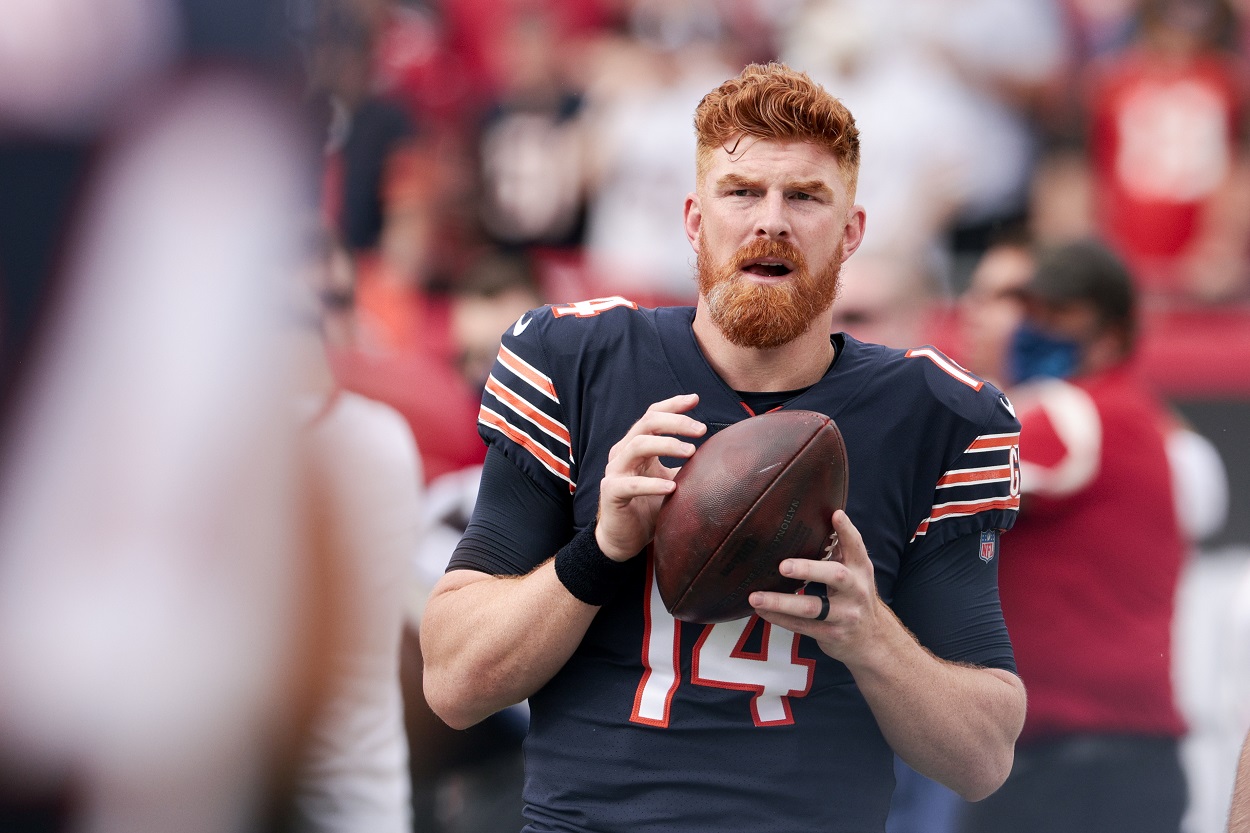 If new Bears head coach Matt Eberflus knows what was good for him, he'll avoid the mistakes of his predecessor, Matt Nagy, and jump head-on into the Justin Fields era. The kid gloves need to come off for Fields. Nagy tried to insulate him as a rookie by playing Dalton, and that failed spectacularly.
So why bring Dalton back?
First and foremost, he knows Fields. With so much change happening in Chicago, it would be extremely valuable for the young quarterback to have a consistent presence in the quarterback room. It would be more like a player-coach role for Dalton, but that makes sense for where he's at in his career. As mentioned, he can step in when needed.
It's worth noting that Chicago has Nick Foles signed through the 2022 season, but could he potentially be used as a trade chip considering the aura that surrounds him as a former Super Bowl winner and Super Bowl MVP?
Dalton will count for $5 million in dead cap money in 2022 whether he's on the roster or not. The Bears may as well re-sign him and at the very least get something out of the deal.
Stats courtesy of ESPN and Pro Football Reference. Contract information via Spotrac
RELATED: Andy Dalton Hasn't Played 1 Game for the Bears but He's Already Getting Bashed by Local Businesses