2022 NFL Free Agency: 4 Best Destinations for Orlando Brown Jr
The Kansas City Chiefs will have an interesting dilemma during the 2022 offseason. The AFC West champions will have just over $3.7 million in cap space, which ranks in the bottom half of the NFL. The front office must make tough decisions on several players, including Orlando Brown Jr.
The three-time Pro Bowl offensive tackle had a solid first season in Kansas City after spending his first three years with the Baltimore Ravens. Brown is only 25 years old, and several teams will be in the market for a young stud to bolster their offensive line.
These four squads should make a solid push to sign Brown in NFL free agency.
Kansas City Chiefs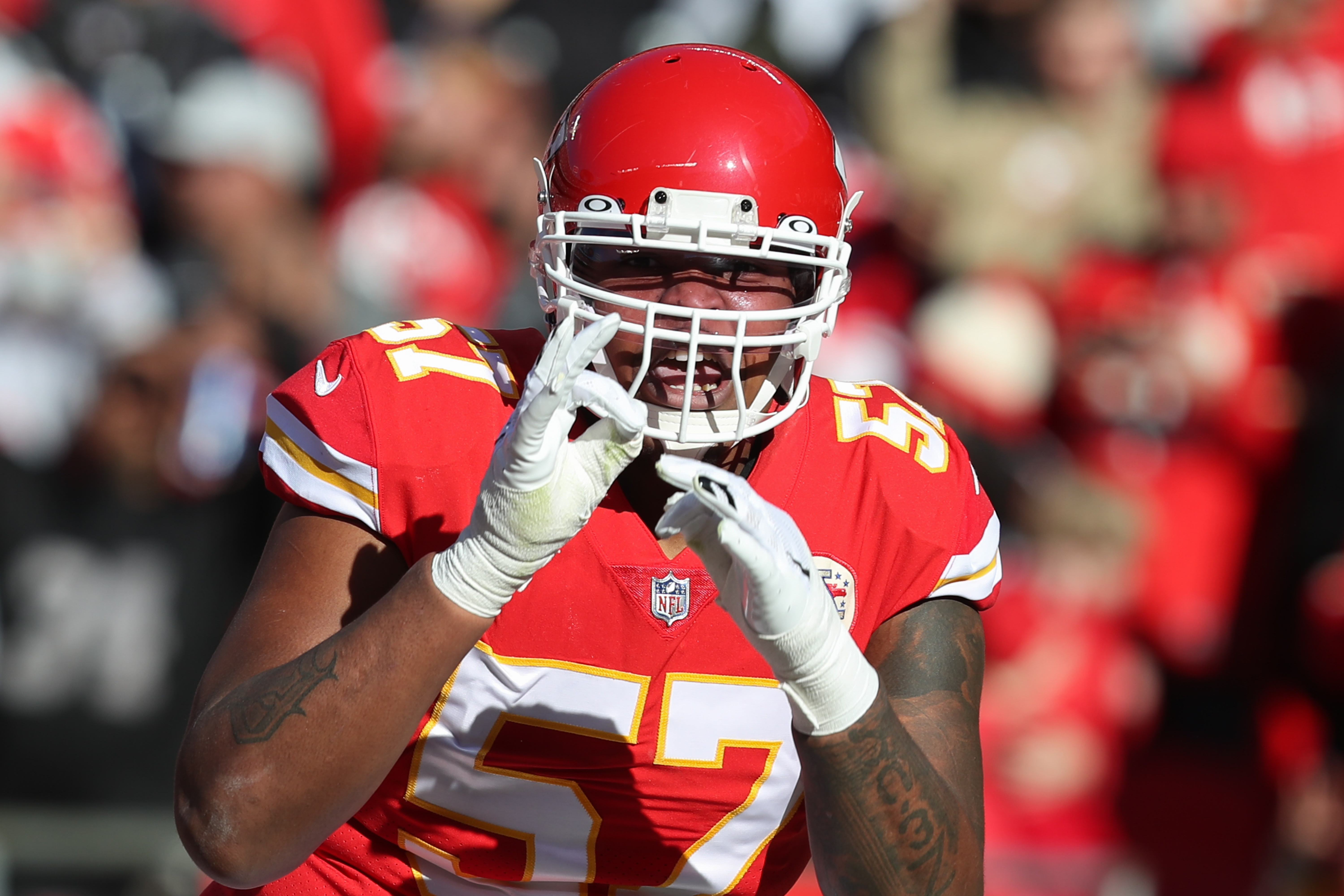 The Kansas City Chiefs are the most obvious landing spot for Orlando Brown Jr. The Oklahoma product wasn't perfect in his first season with the team, but he's proving to be a reliable option at left tackle. He sometimes struggles with speed rushers but excels in run blocking and pass pro against bull rushers.
According to NFL Network's James Palmer, general manager Brett Veach expects Brown to be the Chiefs' starting left tackle in 2022.
Patrick Mahomes is the franchise player, and it's difficult to imagine the team just letting one of their best offensive linemen walk in NFL free agency. If the two sides can't agree on a long-term deal, the Chiefs may use the franchise tag on Brown to ensure they keep their guy.
Cincinnati Bengals
Addressing the offensive line has to be priority No. 1 for the Cincinnati Bengals in the 2022 offseason. Inconsistent play from that position group plagued Zac Taylor's squad throughout the season and reared its ugly head in Super Bowl 56.
Orlando Brown Jr. should undoubtedly be on the Bengals' radar in NFL free agency. Cincinnati's offensive line allowed 51 sacks on Joe Burrow in the regular season, which led the league. Opposing defenses sacked 19 times in the postseason. That's unacceptable.
Poor offensive line play ended Burrow's rookie season early (torn ACL and MCL). It's also one of the reasons the Bengals lost to the Los Angeles Rams in the Super Bowl. Burrow has a bright NFL future, and the team needs to focus on keeping him upright and healthy.
Miami Dolphins
The Miami Dolphins are another team that must strengthen its offensive line to take the next step in 2022. Miami's unit has been one of the NFL's worst over the past few seasons. The offensive tackles allowed a combined 119 pressures and 17 sacks in 2021.
Liam Eichenberg, Austin Jackson, and Robert Hunt each had their fair share of struggles during the 2021 season. Still, all three players are young and have upside. Pursuing Orlando Brown Jr. in NFL free agency would be a wise move, though.
The Dolphins appear to be moving forward with Tua Tagovailoa under center. The Alabama product has shown some flashes in his first two seasons. He also has a couple of promising weapons at his disposal. However, he needs protection. Brown can provide that better than any player on the roster.
Chicago Bears
The Chicago Bears have followed the path of the Bengals and Dolphins by drafting a young quarterback without a formidable offensive line to protect him. It would be unfair to solely blame the protection for Fields' up-and-down rookie season. Still, it was a glaring issue that was hard to ignore.
Opposing defenses sacked the former Ohio State standout 36 times in 12 games. Fortunately, Fields is a mobile quarterback who can escape pressure more often than the average quarterback. Otherwise, that sack total could've been significantly higher.
Orlando Brown Jr. would be a massive upgrade for the Bears. They'll likely be losing Jason Peters, the team's most reliable offensive lineman in 2021. Brown could slide right into the left tackle slot. If the front office wants Fields to succeed in Chicago, it must put him in a position to do so.
All stats courtesy of Pro Football Reference
RELATED: 2022 NFL Free Agency: 4 Best Destinations for J.C. Jackson