2022 NFL Free Agency: 4 Best Destinations for Von Miller
Von Miller is now a two-time Super Bowl champion after helping the Los Angeles Rams take down the Cincinnati Bengals in Super Bowl 56. Winning the big game goes a long way, and Miller will likely have his fair share of suitors in NFL free agency.
The eight-time Pro Bowl outside linebacker is 32 years old, but he's proving that he's still got it. Miller has a valuable skill set and a wealth of experience, which any team with championship aspirations is looking for.
With Miller testing the free-agent market, four teams come to mind as potential suitors for the pass rusher.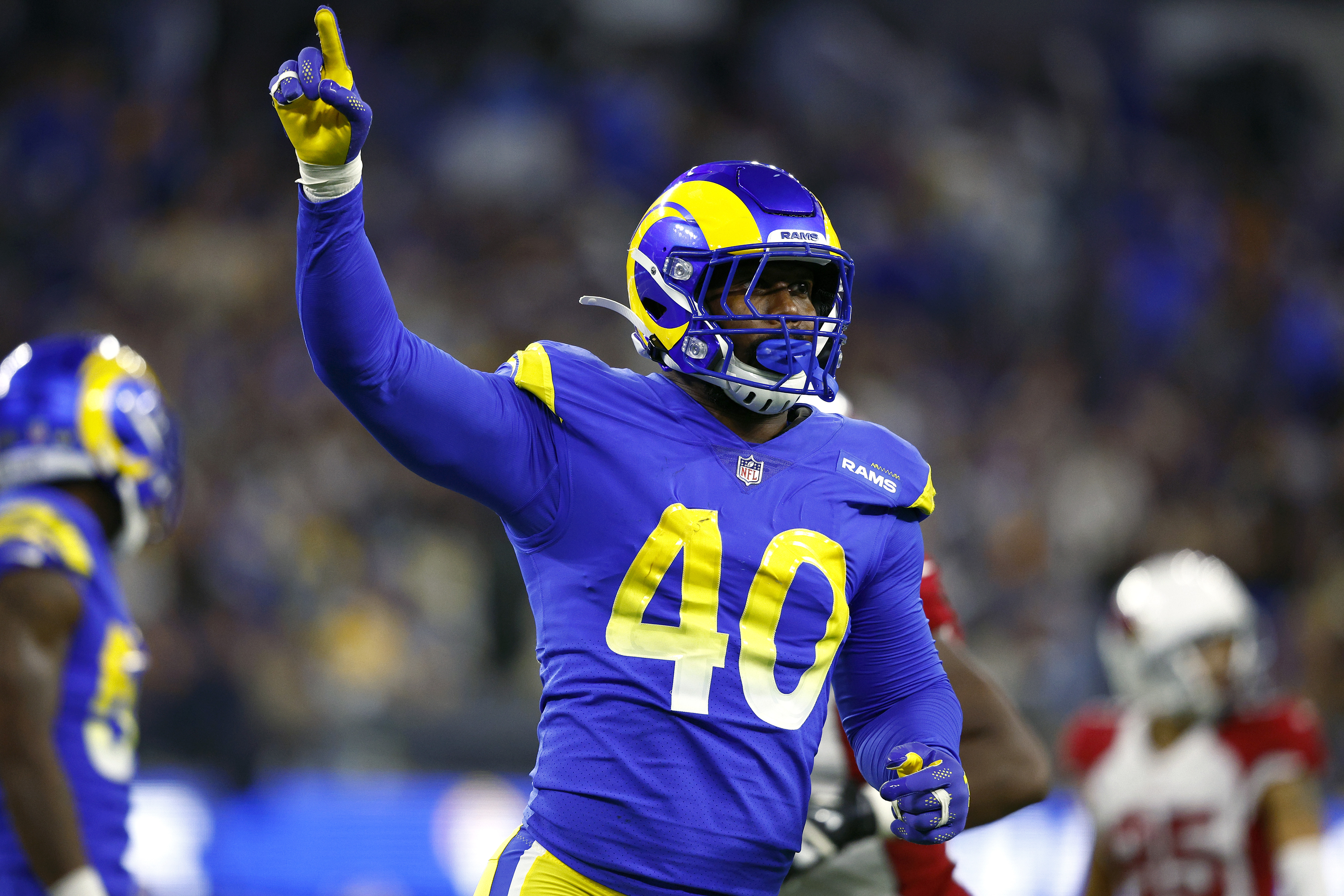 Los Angeles Chargers
Justin Herbert has LA Chargers fans excited about the future of the franchise. The Oregon product is entering year three, and the front office appears ready to contend for a Super Bowl. However, head coach Brandon Staley will need more from the defense in 2022 to take the next step.
The Chargers finished No. 30 in the NFL in team defense. They gave up 360.1 yards and 27 points per game. LA must continue adding pieces on defense to complement its stars — Joey Bosa and Derwin James.
Von Miller would be a solid piece to add opposite Bosa on the edge. The Chargers miss Melvin Ingram's presence, and the Rams star is a more than capable replacement.
Baltimore Ravens
The Baltimore Ravens appeared to be getting closer and closer to contending for a Super Bowl. Unfortunately, the injury bug hit the locker room hard in 2021, and the team could never recover.
Baltimore finished last place in the AFC North for the first time since 2007. Losing has been rare under head coach John Harbaugh, and it's something he doesn't plan to do in 2022. General manager Eric DeCosta admittedly wants to get younger on defense. However, pursuing Von Miller in NFL free agency wouldn't be a bad thing.
If the Ravens want to reach the mountaintop, why not bring in somebody who's been there twice? That championship pedigree is what this defense needs. Surely, new defensive coordinator Mike Macdonald wouldn't mind, as he tries to transform a unit that finished dead last in pass defense.
Denver Broncos
The Denver Broncos dealt Von Miller to LA before the trade deadline. It ended up paying off for the eight-time Pro Bowler, though. Still, it wouldn't be surprising to see the front office try to woo Miller back in NFL free agency. He spent the first nine seasons of his career in Denver and still has strong ties to the community.
From a football perspective, it makes sense. The Broncos hope that recently-hired head coach Nathaniel Hackett can enjoy success in his first season. To do that, the defense must build on a solid showing in 2021. Bringing back Miller would bolster the pass rush alongside Bradley Chubb.
Broncos players, including wide receiver Tim Patrick, are already campaigning for the Rams edge rusher to rejoin the team that gave him his first NFL opportunity.
Los Angeles Rams
The most obvious choice would be for Von Miller to return to the LA Rams. General manager Les Snead and head coach Sean McVay included him in their all-in plan to win the Super Bowl, and it worked.
"We're going to run that s*** back," the outside linebacker told TMZ Sports. "Like Shaq and Kobe." If Aaron Donald opts not to retire, that could be even more motivation for the future Hall of Famer to chase the repeat.
It's clear that Miller wants to be back in LA. If the Rams wish to retain the veteran, they sound like the frontrunners for his services. It's difficult to repeat in the NFL, but this team has the talent to get it done. Von Miller has been a seamless fit, and the Rams have a Super Bowl to show for it.
All stats courtesy of Pro Football Reference.
RELATED: 2022 NFL Free Agents: Ranking the Top 5 Running Backs On the Market