2022 NFL Free Agency: 3 Best Destinations for De'Vondre Campbell
Linebacker De'Vondre Campbell had an all-pro season for the Green Bay Packers.
General manager Brian Gutekunst and defensive coordinator Joe Barry apparently saw something in Campbell because the Packers signed him to a one-year deal this past offseason and handed him the keys to the defense. This was despite the fact that he spent the first five seasons of his career as basically a role player. He played the 2020 season with the Arizona Cardinals, but they let him go, clearly believing he wasn't worth the money.
Arizona's loss was Green Bay's gain, but Campbell is once again a free agent, and he'd be wise to capitalize on his All-Pro year to get paid.
Here are the three best destinations for the veteran inside linebacker.
3. De'Vondre Campbell could sign with the Miami Dolphins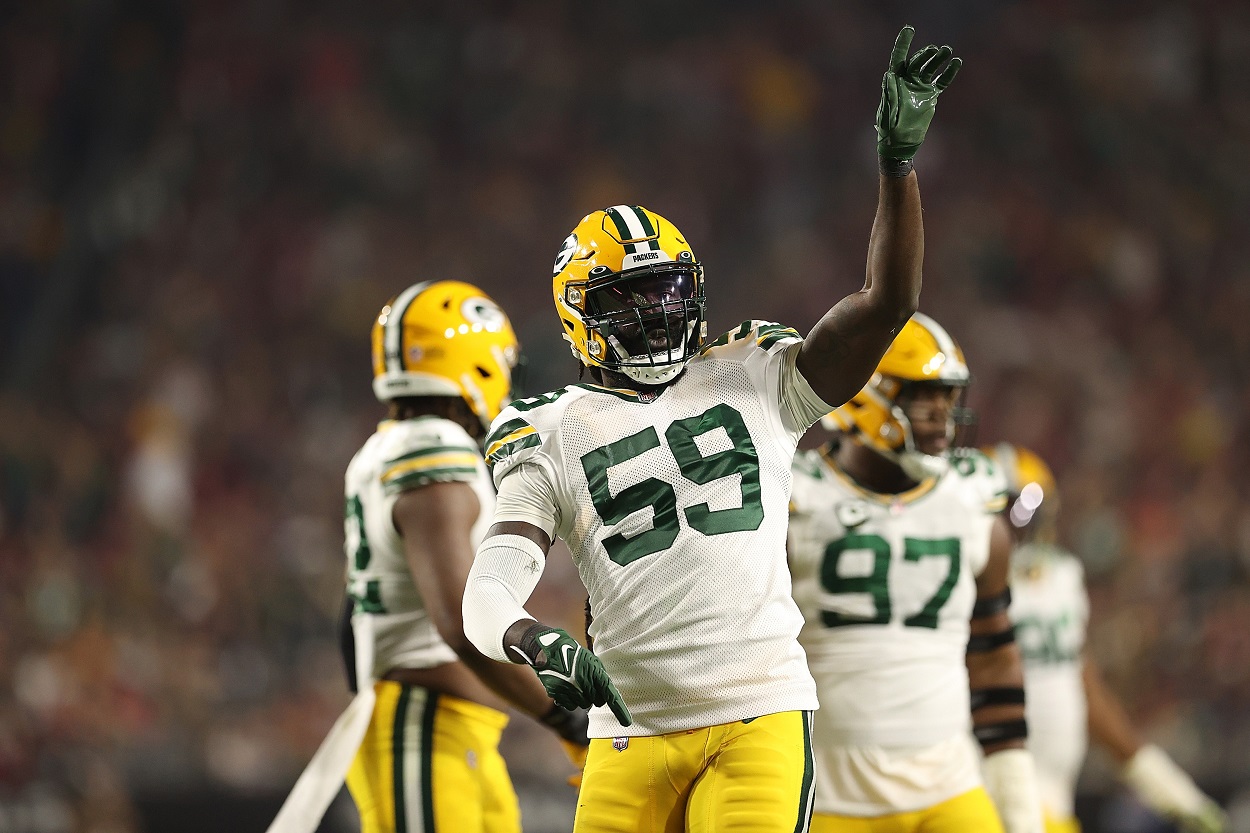 If Campbell really wanted to capitalize on his All-Pro season and "secure the bag", as they say, Miami would offer him an opportunity to make a ton of money.
The Dolphins will be in year one of the Mike McDaniel era. He's a young head coach with no prior experience. He'll have the help of defensive coordinator Josh Boyer, who has been in Miami since 2019, but getting veteran leadership into the locker room is going to be key.
In Campbell, the Dolphins could sign an inside linebacker who's both familiar with the 3-4 scheme and has experience calling plays. In the Dolphins, Campbell would find an organization with a ton of money to spend. In fact, Miami currently has the most cap room in the league, with roughly $61. 2 million to burn.
The most Campbell has ever made was a base salary of $6 million in his one season in Arizona. The Packers signed him last season to a one-year, $2 million contract.
Spotrac is saying that Campbell is now worth around $6.2 million a year over three years, which should put him around $18 million total He may never get another opportunity like this, especially if the 2021 season in Green Bay was a fluke.
Green Bay may not be able to pay him what he wants. Miami, on the other hand, can.
2. Campbell could sign with the Detroit Lions
The Lions are in the midst of a massive rebuild, but they'll be in the second season of it. Head coach Dan Campbell is a fiery leader and clearly knows how to get the most out of his players, despite having little talent on the roster.
Bringing in a veteran leader like De'Vondre Campbell with All-Pro experience in a 3-4 defense would be a massive move for Detroit, especially considering the fact that the Lions would be stealing him away from the Packers.
The Lions have $20.1 million in cap space, so they can actually afford to pay Campbell what he's worth, unlike the Packers.
He'd stay in the NFC North and likely will continue to terrorize the divison. The fit between a vocal leader like Dan Campbell and an on-field leader like De'Vondre Campbell would make sense.
It would be a Campbell-Campbell tag team.
1. Campbell could stay with the Green Bay Packers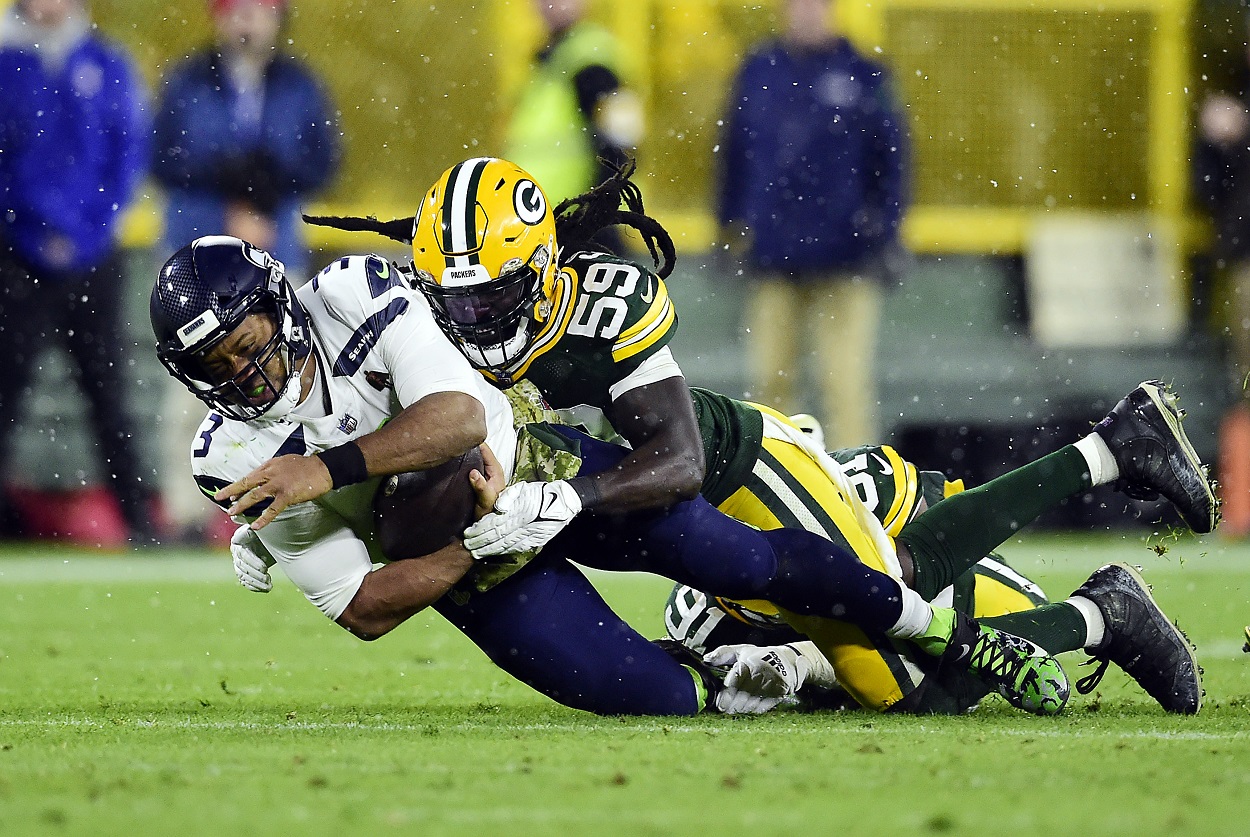 Staying in Green Bay would make the most sense for Campbell if he wants a ring. He was the leader of a borderline great defense last season, and there's an excellent chance the Packers can put together an elite unit in 2022.
It all starts and ends with Campbell, though. Not only did he run the defense, but he was the "glue guy" in the middle. He did everything for the Packers. He was strong against the run (146 tackles), incredible in pass-coverage (two interceptions and five passes defended) and he had a knack for making plays when the Packers needed him most (two sacks, two forced fumbles, one fumble recovery, six tackles for loss, and six quarterback hits).
Campbell would be a hands-down a top free agent for the Packers to bring back in 2022, but they are in quite the cap crunch. They're currently $28.5 million over the cap, and Campbell is one of a handful of key free agents, a list headlined by Davante Adams.
If the Packers can find a way to work some salary cap magic, bringing back Campbell should be a top priority.
Stats courtesy of ESPN and Pro Football Reference. Contract information via Spotrac
RELATED: Aaron Rodgers Decision: 3 Distinct Paths for the Green Bay Packers QB