NFL Free Agency: 4 Players the Green Bay Packers Should Let Walk
It's not going to be a fun offseason for the Green Bay Packers. They're facing a terrible salary-cap crunch and instead of going out and getting a few players to help put them get over the top, they're likely going to have to let a few walk in free agency.
That, along with some expected cuts, should allow general manager Brian Gutekunst and team to bring back a few targeted key players while working toward the goal of keeping Aaron Rodgers and Davante Adams in the fold for 2022 and hopefully beyond.
The Packers have 14 unrestricted free agents about to hit the market this offseason. Here are four players that shouldn't get a new contract.
Equanimeous St. Brown, Wide Receiver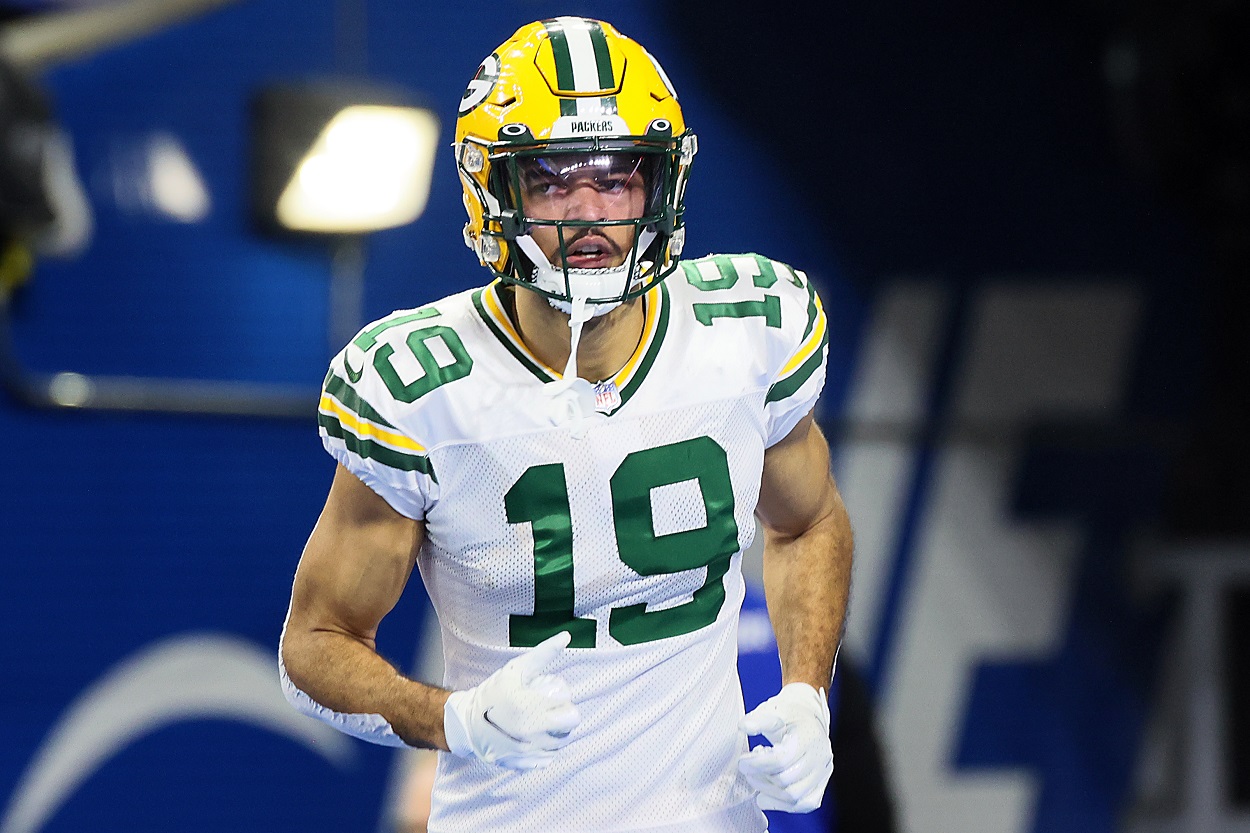 Equanimeous St. Brown came into the league with a ton of potential. The Packers drafted him in the sixth round of the 2018 draft out of Notre Dame, and it was clear what they saw in him. He's a 6-foot-5, 214-pound wideout who can use his size and strength to be an effective possession receiver in the NFL.
The issue for EQ is that he's had a hard time seeing the field due to injury, and when he hasn't been hurt, he's been inconsistent. He's played in only 37 out of a possible 65 games over four seasons, having caught just 37 catches for 543 yards and a touchdown.
There's a chance the Packers can bring him back on the practice squad, but he's not deserving of a second contract at this point.
Lucas Patrick, Guard/Center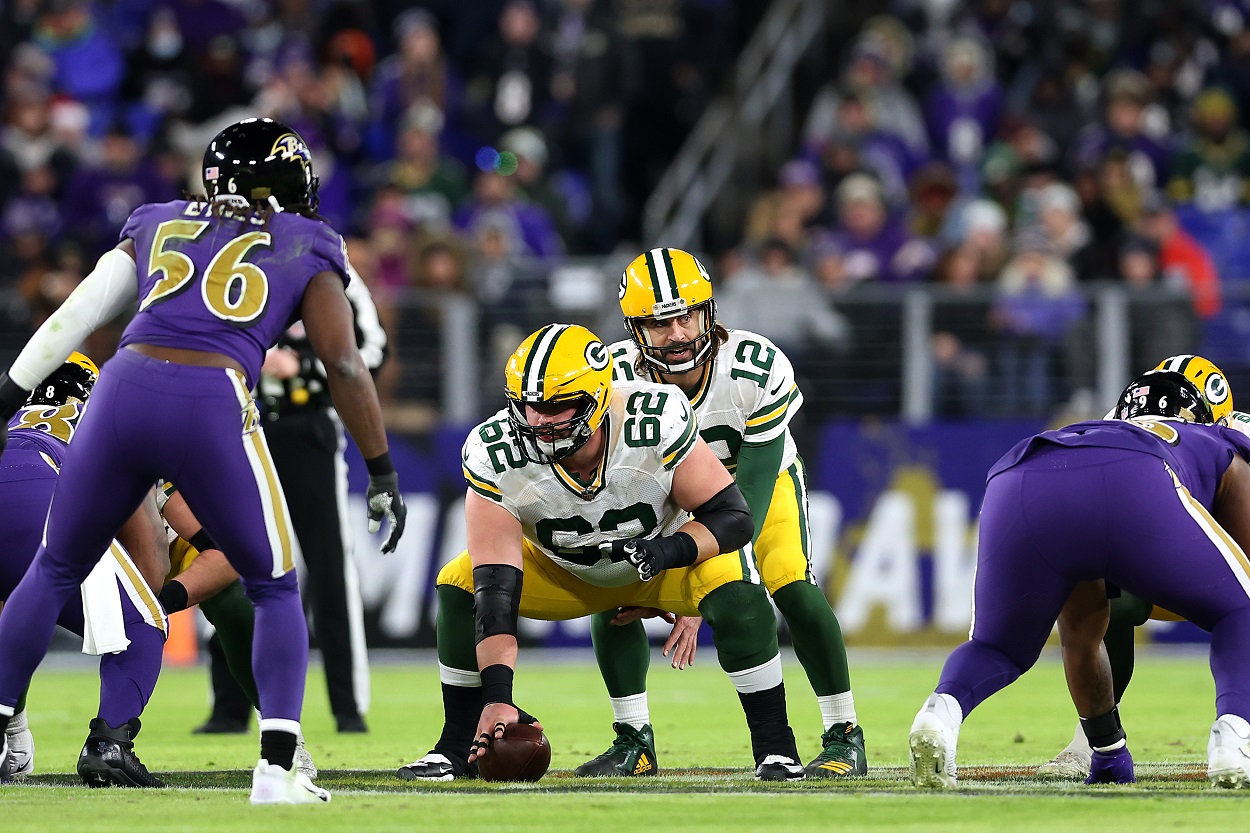 Lucas Patrick has been a solid part of the offensive line for the past five seasons. He started 34 games in that time and is versatile enough to play guard or center. We saw last season in Green Bay just how important having versatile depth can be, but it's the "depth" of Green Bay's offensive line that ironically makes it easier for the Packers to let Patrick go.
He's a veteran presence who can go on the open market and ask for a small fortune. If the Packers weren't strapped for cash, it would be a no-brainer to bring him back. Because they are, though, they'll need to hope that Elgton Jenkins can get healthy quickly, Jon Runyan and Royce Newman can take steps forward in their second seasons, and then continue drafting for the interior of the offensive line.
Patrick is worth keeping around, but he could end up being a cap casualty.
Kevin King, Cornerback
It's time for the Kevin King experience to be over in Green Bay.
The Packers drafted King with pick No. 33 in the 2017 NFL Draft and he was expected to be a star from day one. While he quickly found his way into the starting lineup, and he has had star-like moments over the past five seasons, King has, frankly, never lived up to his potential as an early second-round pick. He's been inconsistent, maddingly so, and he's had a hard time staying healthy.
He's flashed the potential to be a physical lockdown corner with great size (6-foot-3, 200-pounds) and length at the line of scrimmage, but that's when he's actually on the field and locked in.
Too often, that hasn't been the case for King in Green Bay. He's played in just 51 of 81 potential games since being drafted.
King was scapegoated by fans when he let Scotty Miller burn him in the waning moments of the first half of the 2020 NFC Championship Game for a 39-yard touchdown, but Green Bay brought him back anyhow for a one-year "prove-it" deal in 2021.
Sadly, the only thing King was able to prove was that he's not reliable and, thus, not worth another contract.
Robert Tonyan Jr., Tight End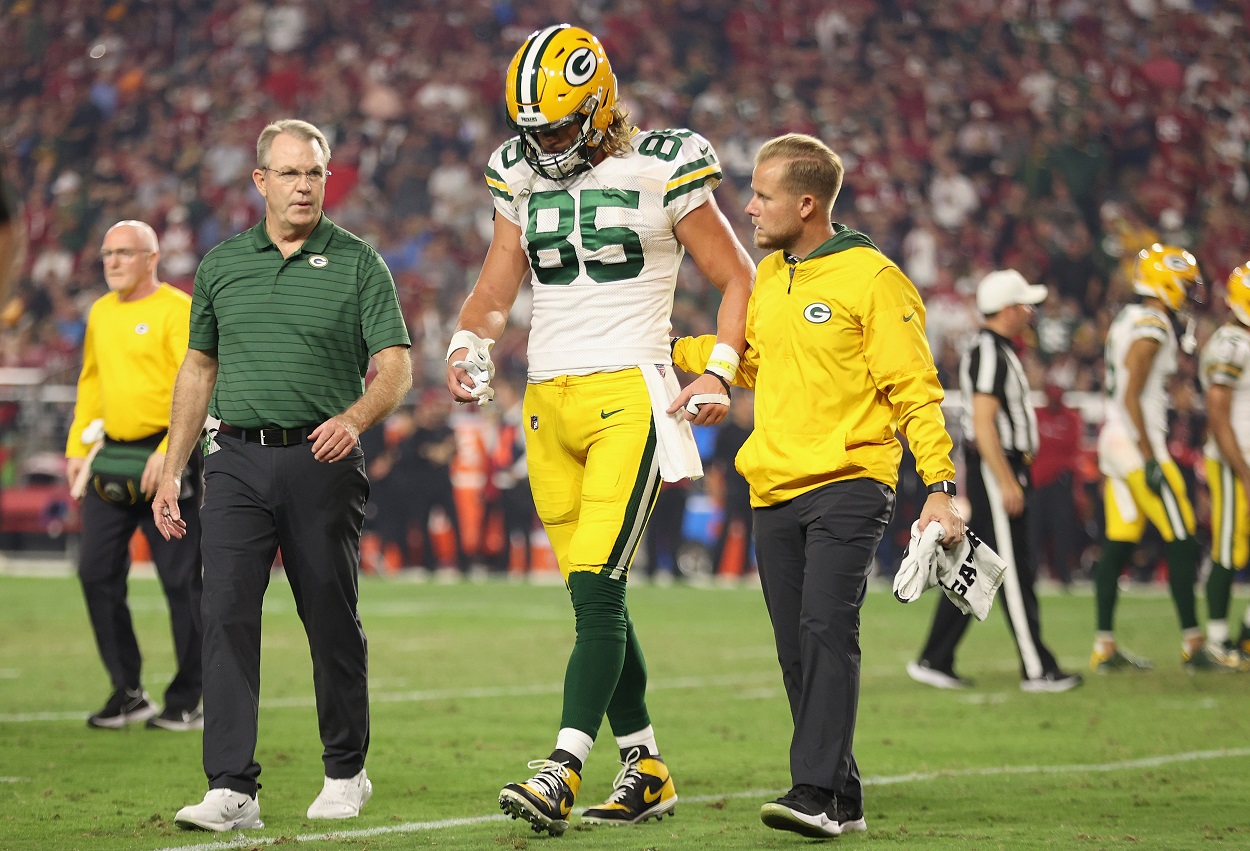 Robert Tonyan Jr. is the "biggest" name on this list, thanks to his production from the 2020 season. Tonyan was one of Rodgers' favorite targets that season. He caught 52 passes for 586 yards and 11 touchdowns.
Tonyan suffered a season-ending injury in 2021 that really hampered a lot of the buzz surrounding him, but he also didn't seem as engaged in the offense in the eight games he did play. He caught just 18 passes for 204 yards and two touchdowns.
Tonyan has the size, speed, and hands to be a solid NFL tight end, but he only has the 2020 season going for him resume-wise. While that might mean the Packers could re-sign him on the cheap, it seems more likely that the team will roll with 2020 third-round pick Josiah Deguara moving forward. Deguara fits the "jack of all trades" role head coach Matt LaFleur is looking for in his offense. The Packers could then draft another tight end or two in the 2022 draft to supplement the depth chart.
Again, Tonyan is more a victim of the cap crunch than anything else.
Stats courtesy of ESPN and Pro Football Reference. Contract information via Spotrac
RELATED: Why The Green Bay Packers Cutting Za'Darius Smith Seems Likely