2022 Super Bowl: In a Game Featuring Superstars Like Ja'marr Chase and Cooper Kupp, Which WR Group Has the Edge?
Making the Super Bowl takes a bit of luck and a ton of momentum, but both the Los Angeles Rams and Cincinnati Bengals have a plethora of highly talented players as well. Specifically, both teams have wide receivers rooms that would make most quarterbacks blush. From superstars to highly gifted role players, both the Rams and Bengals are stacked at wideout heading into the 2022 Super Bowl.
Which unit has the edge in Super Bowl 56, though? Let's break it down.
WR1: Ja'Marr Chase, Cincinnati Bengals vs. Cooper Kupp, Los Angeles Rams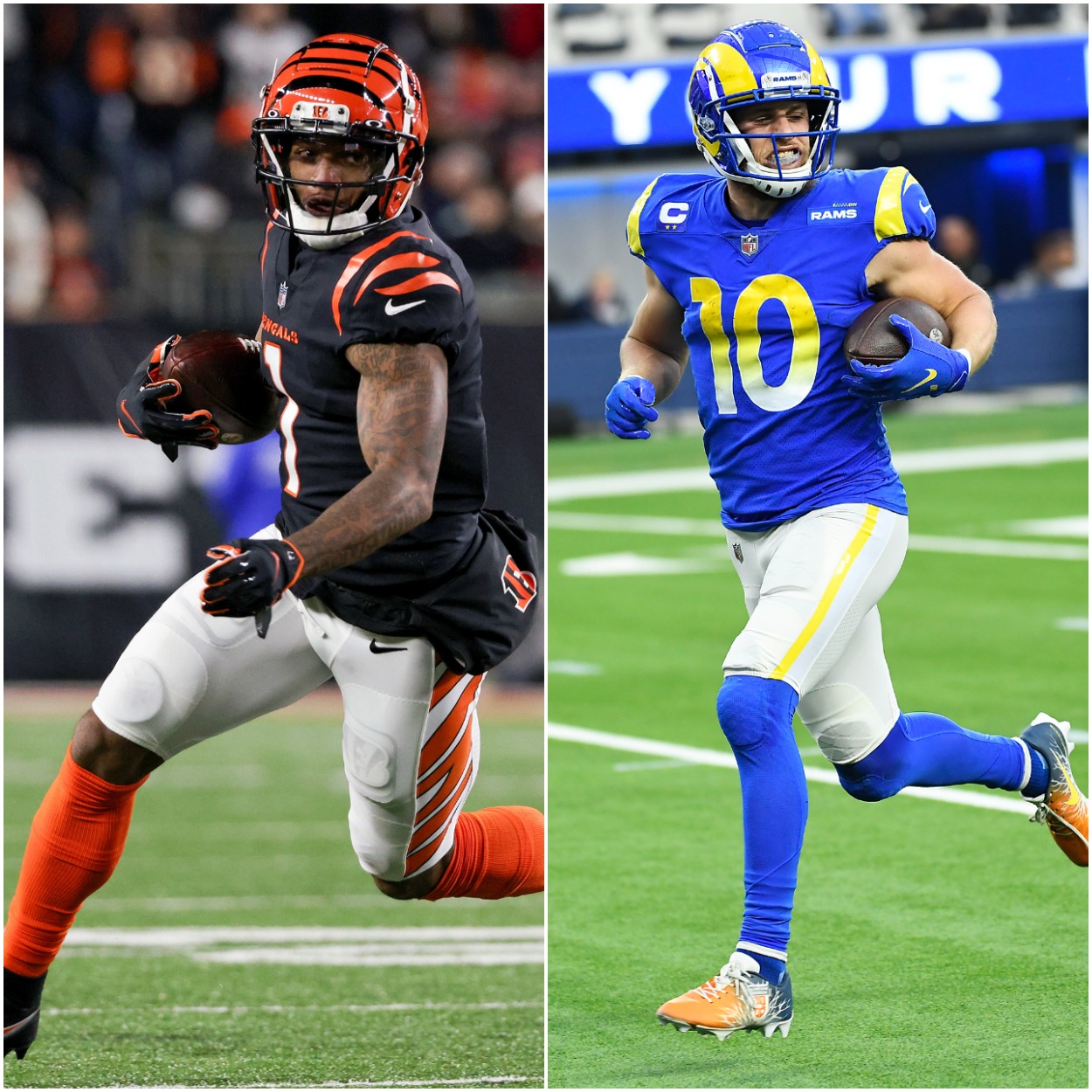 If we took out nine players and the Super Bowl was just a back and forth matchup between Ja'Marr Chase, Cooper Kupp, and their quarterbacks, it would be one of the most exciting contests of all time.
Both players are bonafide superstars.
Kupp won the wide receiver Triple Crown this past season, leading the league in receptions (145), yards (1,947), and touchdowns (16). Chase wasn't far off his pace. In just his first NFL season, the outstanding wideout out of LSU caught 81 passes for 1,455 yards and 13 touchdowns. Not bad for a rookie.
Kupp, in his fifth NFL season, has the experience edge over Chase but the rookie runs routes like he's been in the league for years.
Both are extremely talented and true No. 1 options downfield. If there's a big play to be made, there's a good chance either player will be on the receiving end for their respective teams.
Edge: Draw
WR2: Tee Higgins, Cincinnati Bengals vs. Odell Beckham Jr., Los Angeles Rams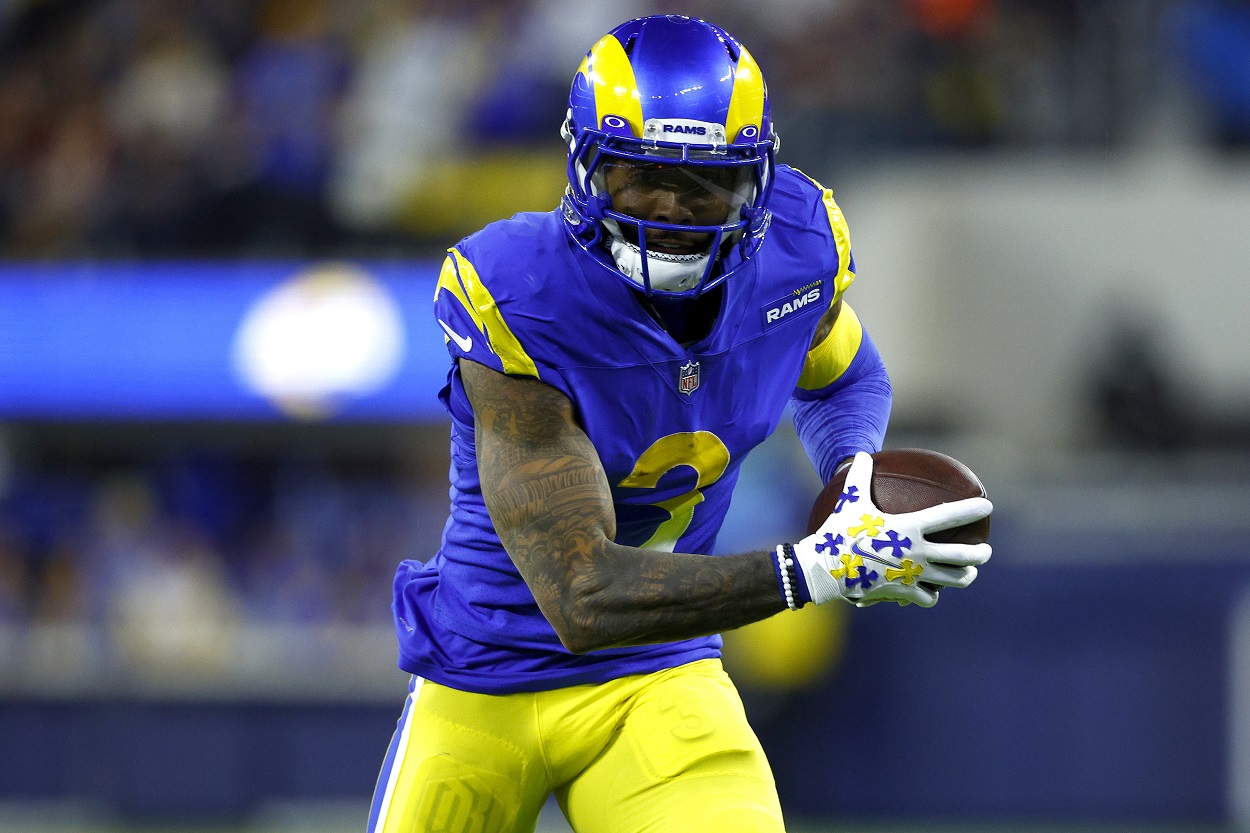 Higgins and Beckham are both about as good as you'll find out of a No. 2 receiver in today's NFL. OBJ has the name recognition and star power, but Higgins was massively important to the Bengals for all of 2021, including the playoff run.
He missed three games due to injury but still found a way to notch 74 receptions for 1,091 yards and six touchdowns. He also came up huge in Cincinnati's overtime win over the Kansas City Chiefs in the AFC Championship game, catching six passes for 103 yards, averaging 17.2 yards per catch. For as good as Chase is, having a NO. 2 like Higgins opposite of him makes him that much better.
Speaking of OBJ, there's very little that hasn't already been said. He's a supremely talented and gifted athlete. The knock on him has always been buy-in. When he's with the program, few wide receivers are better. When he's not happy, though, he can quickly become a malcontent. THe Celevleand BRowns found that out the hard way.
Beckham has been perfect in his role in LA's scheme since signing mid-season. He has gained the trust of Matthew Stafford and has seemingly developed a great on-field chemistry. Though he has been great playing his role in LA, he does have that superstar gene in him and is always a threat to take over a game. That's hard to ignore.
Edge: Odell Beckham Jr.
WR3: Tyler Boyd, Cincinnati Bengals vs. Van Jefferson, Los Angeles Rams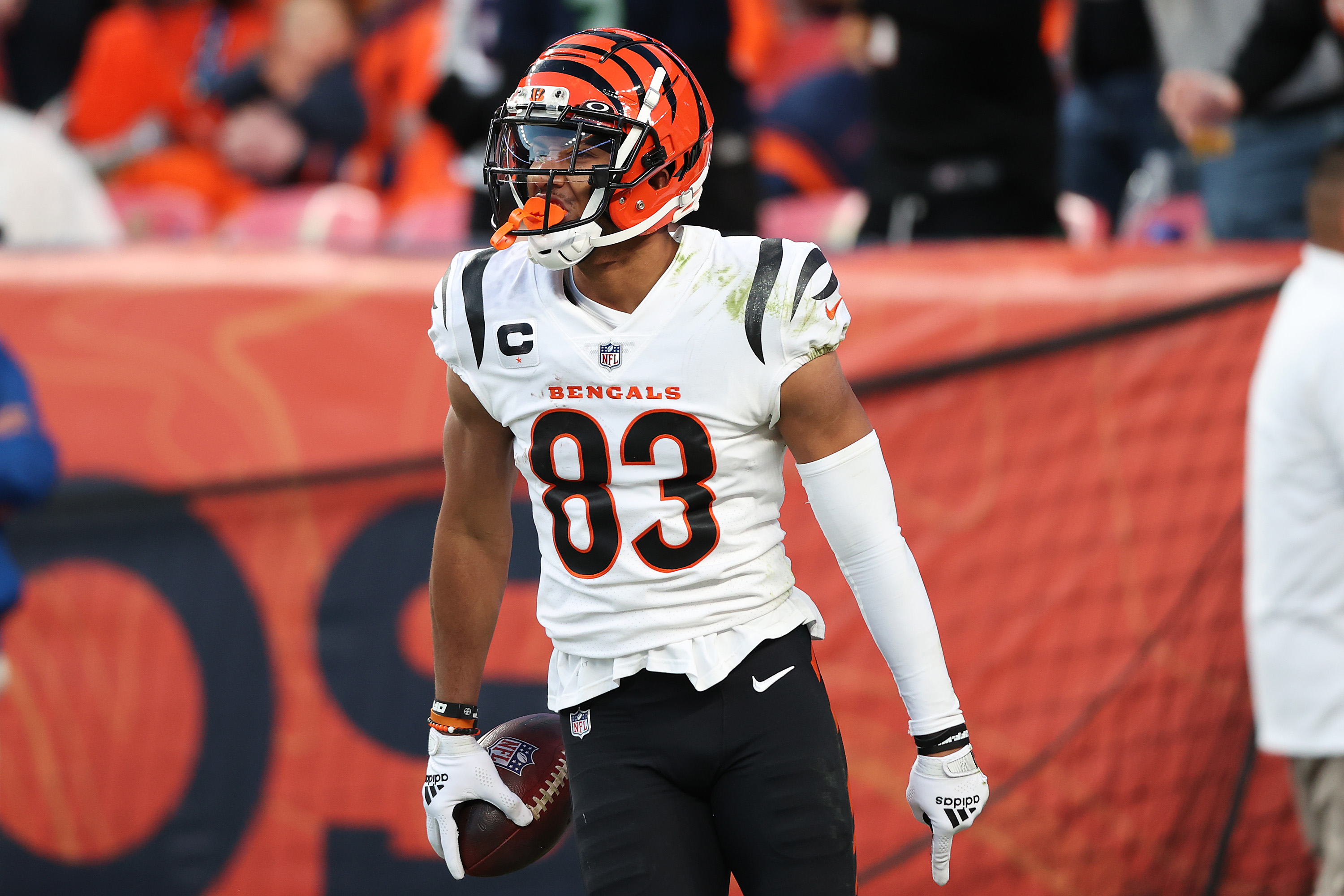 When it comes to solid veteran wide receivers who can make a big play when needed, Tyler Boyd is arguably one of the top WR3's in the NFL. He's in his sixth season and has the talent to be a 1,000-plus yard receiver. He did that twice for the Bengals (in 2018 and 2019), and he's averaged nearly six touchdowns a season over the last four. His high water mark was the 2018 season, a campaign that saw him lead the team in receptions (76), yards (1,028), and touchdowns (7). The Bengals don't need him to be "that guy" anymore, but he still does have the talent to take over a game and make big plays.s
Jefferson is only in his second season with LA after being drafted in the second round of the 2020 NFL Draft (No. 57 overall). He onyl caught 19 passes for 220 yards and a touchdown as a rookie but has had a breakout campaign in his sophomore year. He caught 50 passes for 802 yards and six touchdowns in 2021. He benefited greatly from having Stafford at quarterback, and he stepped up for the Rams in the absence of Robert Woods. He's a homerun threat and a solid presence as a NO. 3 receiver.
Edge: Tyler Boyd
Overall Edge: Cincinnati Bengals
Stats courtesy of ESPN and Pro Football Reference. Contract information via Spotrac
RELATED: Joe Burrow vs. Matthew Stafford: Which QB Has the Edge in the 2022 Super Bowl?