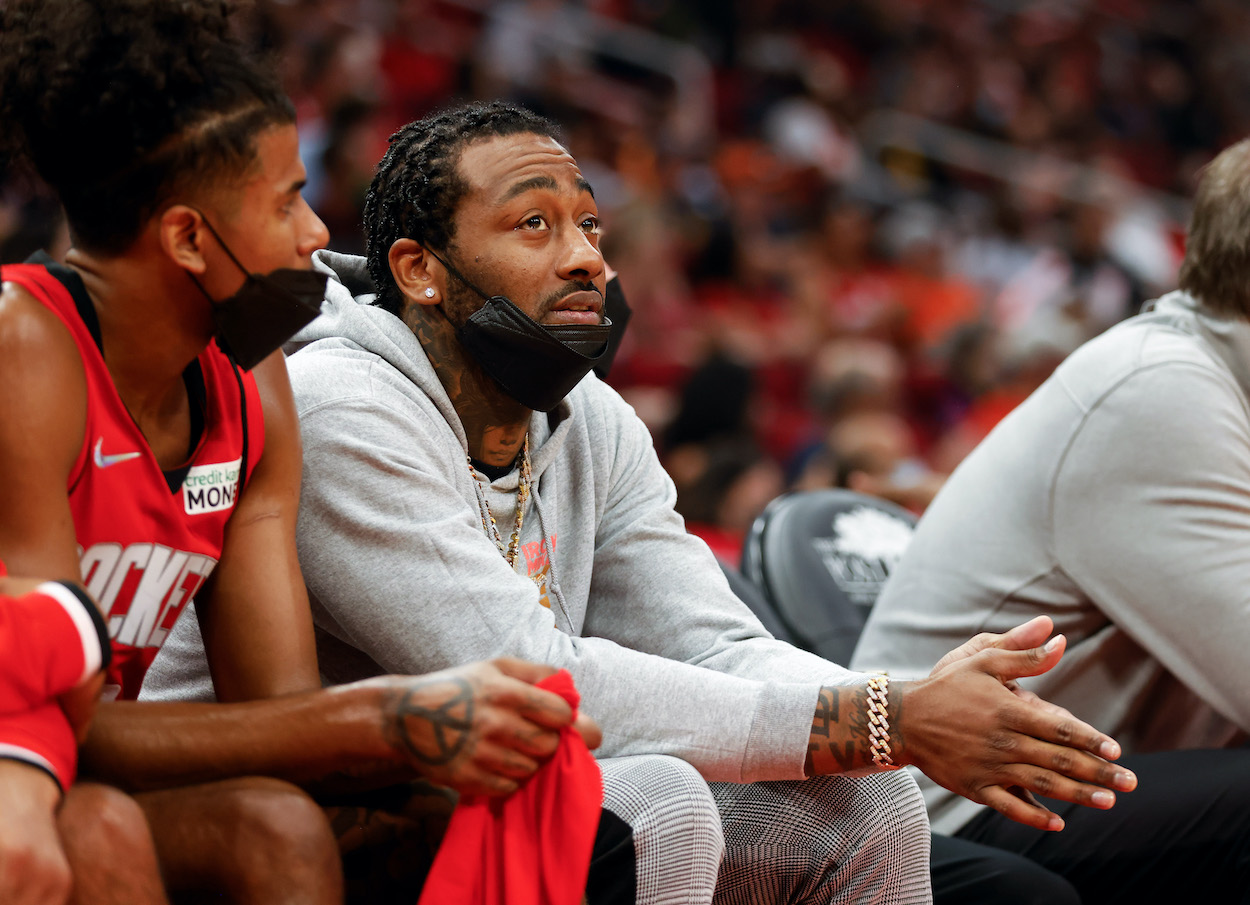 The 2nd-Highest-Paid Player in the NBA This Year Has No Plans of Suiting Up Despite Being Perfectly Healthy
John Wall owns the second-largest contract in the NBA this year, but he has no plans of suiting up for the Houston Rockets at any point.
When you think of the highest-paid players in the NBA today, the names that probably come to mind would be LeBron James, Kevin Durant, and Giannis Antetokounmpo. Although those three superstars are all inside the top 10, none of them will earn as much money this season as a Houston Rockets point guard who hasn't suited up and doesn't plan to anytime soon despite being perfectly healthy.
That's right — John Wall, who hasn't made an All-Star team since 2018, is the second-highest-paid player in the NBA this year.
John Wall might not play a single game this season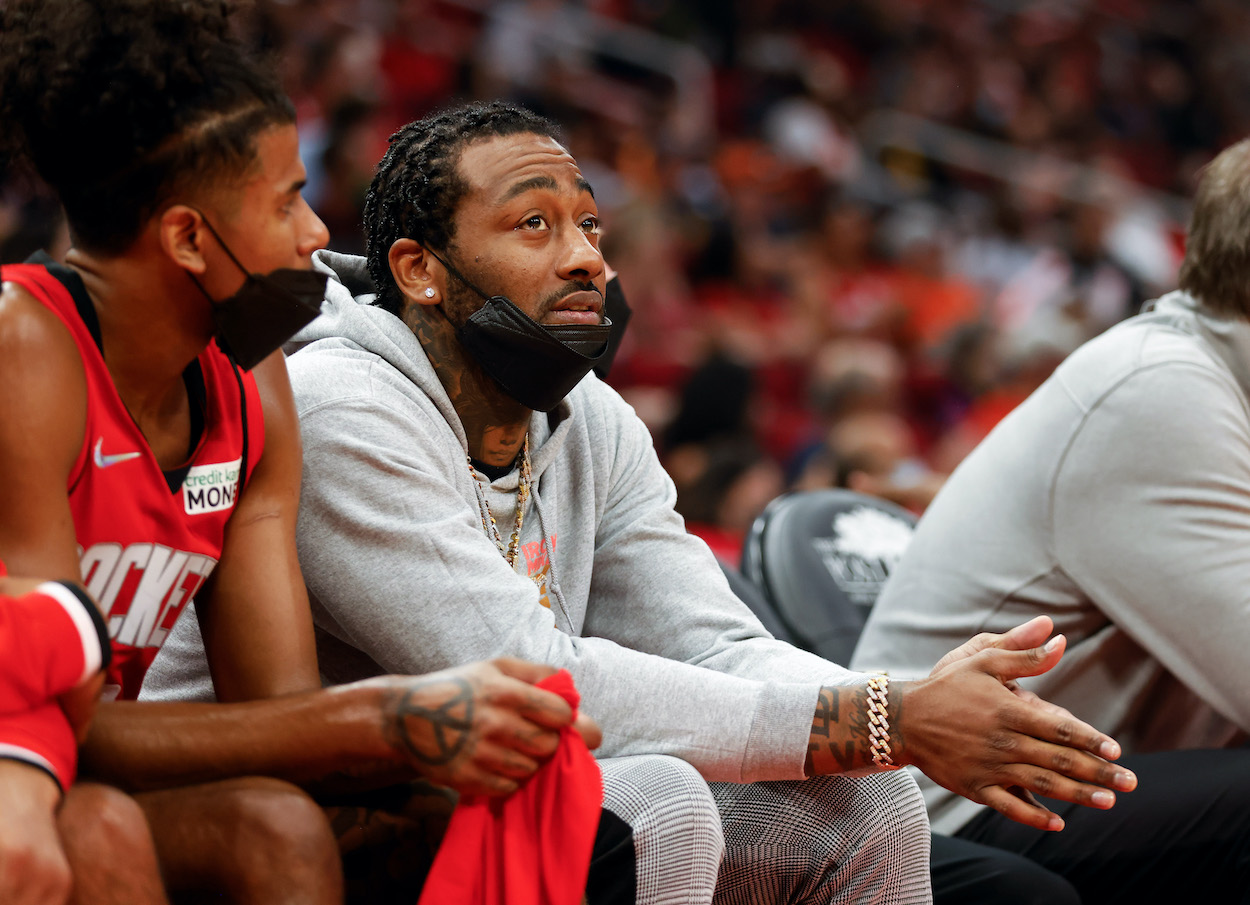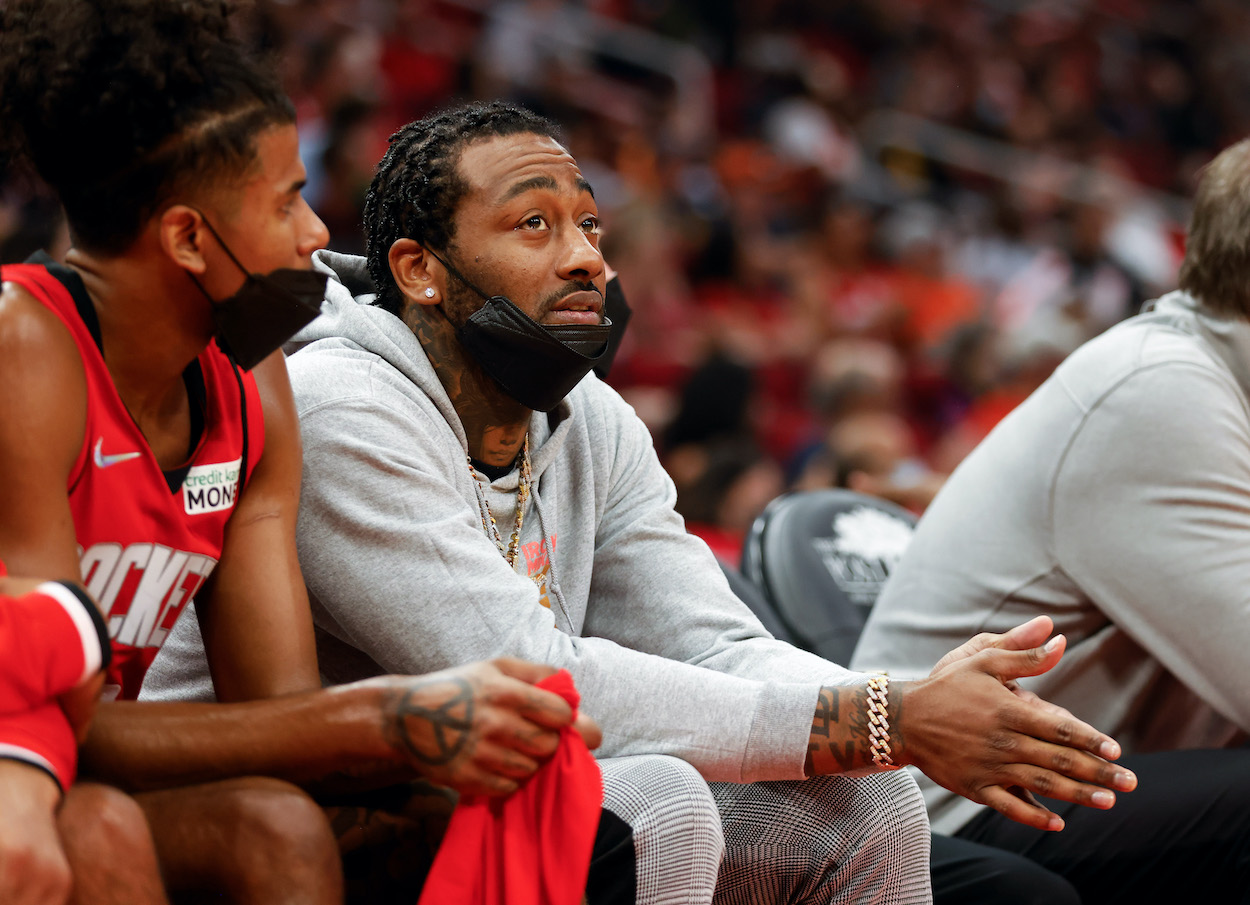 You remember John Wall, right? You know, the guy who set the college basketball world on fire at Kentucky and was drafted No. 1 overall in 2010? The same guy who made five straight All-Star appearances from 2014-2018 and was considered one of the most dynamic point guards in the NBA?
Yeah, that John Wall.
He's become a forgettable name of late because of a variety of injuries that sidelined him for two years starting in December of 2018. After getting dealt to the Rockets in the Russell Westbrook blockbuster, Wall played in just 40 games last season on a Houston team that understandably wasn't in the national spotlight.
Ahead of the 2021-22 season, the Rockets agreed to sit Wall until they find a trade partner for the aging point guard, so he'll be watching every game from the bench until then. Considering the size of his current contract, it might be a while.
John Wall is the second-highest-paid NBA player this season
In 2016-17, Wall had his best season as a pro by putting up a career-high 23.1 points and 10.7 assists per game for the Washington Wizards. Washington immediately rewarded Wall with a $171 million extension that kicked in prior to the 2019-20 season.
Now in his third year of that monster deal, Wall is scheduled to earn a staggering $44.3 million this season alone, tying him with James Harden for the second-highest-paid player in the NBA. Only Stephen Curry, who is due $45.8 million, will earn more than Wall.
And Wall might not take a single dribble in a live game all season long.
A seemingly unsolvable $44.3 million problem
It's quite possible Wall makes the entire $44.3 million he's due this season without playing in a single game. The Rockets have stated they'll keep their point guard on the bench until they find a willing trade partner.
But that's not going to be easy.
Wall isn't just due $44.3 million this year. He's also due a whopping $47.3 million in 2022-23 in what would be the final year of his absurd contract. What team in their right mind would give away valuable assets to take on the final two years of that deal?
It would be one thing if Wall was still the dynamic playmaker he was in the past, but he's now 31 years old and has only played in 40 games since December of 2018. The five-time All-Star did average 20.6 points and 6.9 assists last season for the Rockets, but that production isn't worth $34 million, let alone $44 million. And there's no guarantee Wall can still play at that level.
It would be a shock to see any team take a chance on Wall at this point in his career and with that much money left on his contract, so he might just earn the easiest $44 million in NBA history.
All contract figures courtesy of Spotrac.
All stats courtesy of Basketball Reference.
Like Sportscasting on Facebook. Follow us on Twitter @sportscasting19.