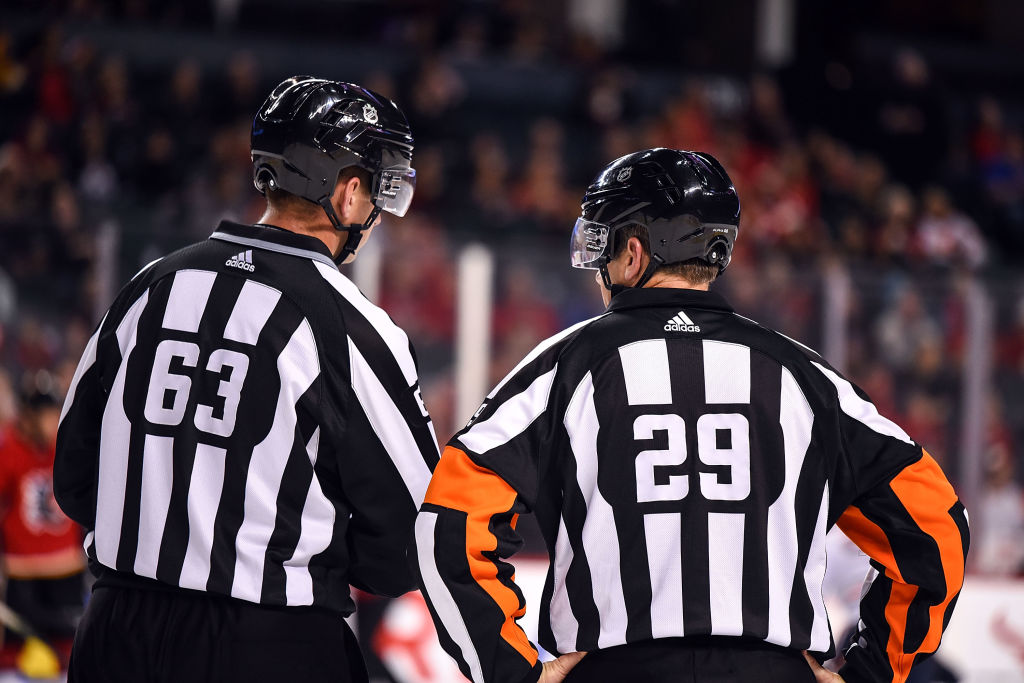 3 Big Changes to the NHL's Video Replay and Challenge Rules in 2019-20
The NHL took strides to improve its video replay system this offseason to give coaches and referees more of an opportunity to get calls right.
With a four-game slate on October 2, the 2019-20 NHL season officially got underway on Wednesday night. For as exciting as the Stanley Cup Playoffs were last season en route to eventually crowning the St. Louis Blues as champions, there were a handful of egregious mistakes made by referees that overshadowed the action on the ice.
To the NHL's credit, the league has taken immediate action to fix these issues. New rules have been put in place to extend the power of instant replay, giving referees and coaches more control of the system to make sure that mistakes are corrected and the game is called as it should be. Here's a look at the three big changes made to the video replay process.
1. On-ice referees will have the chance to review their own calls
The Vegas Golden Knights held a 3-0 lead over the San Jose Sharks on the road in the third period of Game 7 in the first round. Vegas's Cody Eakins cross-checked San Jose's Joe Pavelski in the chest after an in-zone faceoff. Pavelski lost his balance after knocking into Paul Stastny and he hit the ice hard, resulting in a head injury. The refs assessed a five-minute major penalty and a 10-minute misconduct to Cody Eakins for a cross-check to the head.
San Jose would score four times on that five-minute major power play before eventually going on to win the game 5-4 in overtime. The replay clearly showed that Eakins did not make contact with the head and should only have received a two-minute minor penalty for cross-checking, but there was no system of review in place for this sort of incident last year.
Now there is. On all five-minute majors and match penalties, referees will review the play to confirm that the infraction was indeed deserving of a major penalty. The on-ice referees will have the option to downgrade the call to a minor penalty if the replay shows that the play didn't warrant a major, like this one would have.
Referees also at their discretion can now review double-minor high-sticking calls. In the past, if a player was injured by his own stick or a teammate's high stick and an opposing team's player was given a penalty for it, there was no recourse. Now on a close call, the referee can take a closer look to either confirm the double-minor or to waive off the penalty entirely.
2. Coaches will have more plays available to review
The San Jose Sharks were on the right side of another awful missed call in the second round against the St. Louis Blues. In Game 3 in overtime, San Jose's Timo Meier batted a bouncing puck out of mid-air with his hand, which should have led to the play being whistled dead for a hand-pass when Meier's teammate Gustav Nyqvist touched the puck. But the refs missed it, so Nyqvist passed it to Erik Karlsson who scored the game-winner.
The play was "non-reviewable" since it wasn't a hand pass that led directly to the goal. In 2019-20, this will be a play subject to a coach's challenge. Whereas before coaches could only challenge goaltender interference and whether or not a play was offside, now they will be able to challenge any instance in which the play should have been ruled dead in the offensive zone before the goal was scored. These potential reviews include a puck being knocked down with a high stick, a hand pass, and a puck hitting the spectator netting and bouncing back into play.
3. Delay of game penalties will be assessed for incorrect reviews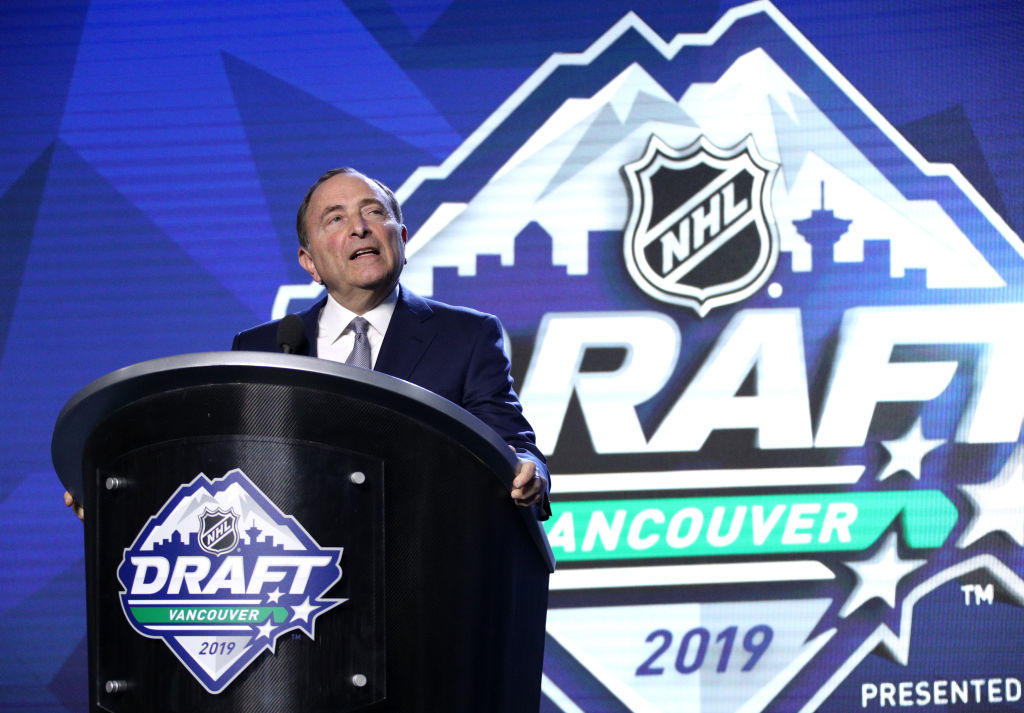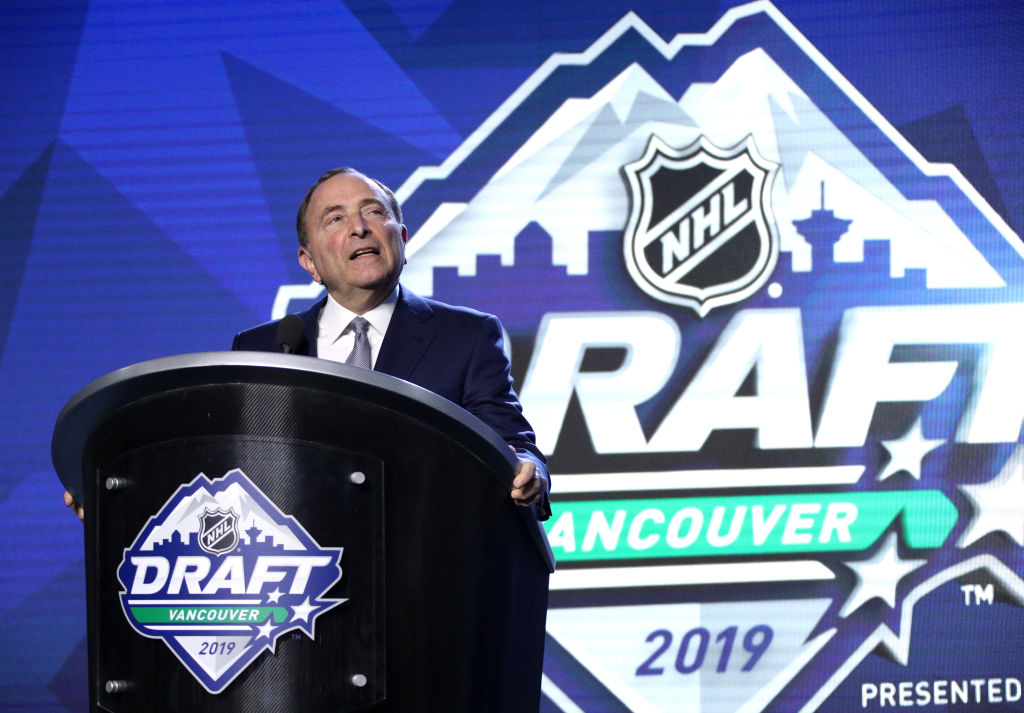 In an effort to make sure that coaches don't overuse their new challenge privileges, every challenge that does not result in an over-turned play will now result in a two-minute minor being called on the team who asked for the replay. A second incorrect challenge will result in a four-minute double-minor, and all failed challenges after that will also incur a four-minute double-minor penalty.
"The theory there is we don't want lots and lots of challenges," said Commissioner Bettman. "We don't want to disrupt the flow of the game. We only want challenges where it's crystal clear that an egregious mistake has been made. If it's, 'Well, maybe it could be, maybe it shouldn't,' then there shouldn't be a challenge. I think the coaches and video coaches will adapt to that."
Fans that are worried about all of these replays slowing the game down should take solace in the fact that coaches that use these challenges in questionable spots will be punished with delay-of-game penalties. And most importantly, these rule changes are a huge step forward in getting things right, and it's hard to argue against that.