3 Big Reasons the UCLA Bruins Must Regret Hiring Chip Kelly
When the UCLA Bruins fired Jim Mora and replaced him with Chip Kelly in late 2017, the move was universally praised by the media. Kelly's offense and coaching style didn't translate to success with the Philadelphia Eagles or the San Francisco 49ers at the NFL level, but the assumption was that a move back to college football would come with a return to the dominance that he had in his four-year stint with the Oregon Ducks.
This hasn't been the case. Chip Kelly has not only failed to reach his former heights, but he's actually managing to achieve new career lows at UCLA. Here are the four main reasons that the UCLA Bruins have to be regretting their decision to bring Kelly on as head coach.
1. Chip Kelly's win rate has been abysmal
Chip Kelly led the Oregon Ducks to a sterling 46-7 record in his four seasons as the team's head coach from 2009 through 2012. The Ducks won three Pac-12 Conference titles in Kelly's tenure and finished in the top four in the AP Top 25 Poll and Coaches Poll in each of his last three seasons with the team.
He took over the UCLA Bruins in 2018 and led them to a 3-9 record, the program's worst since 1971. Kelly also became the first head coach to lead the Bruins to an 0-5 start since 1943.
Things haven't gone any better this season as the Bruins hit the halfway mark of the 2019 season with a 1-5 record. In just 18 games, Chip Kelly has managed to double the number of losses he suffered in 53 games as Oregon's head coach.
2. He is no longer doing anything innovative on offense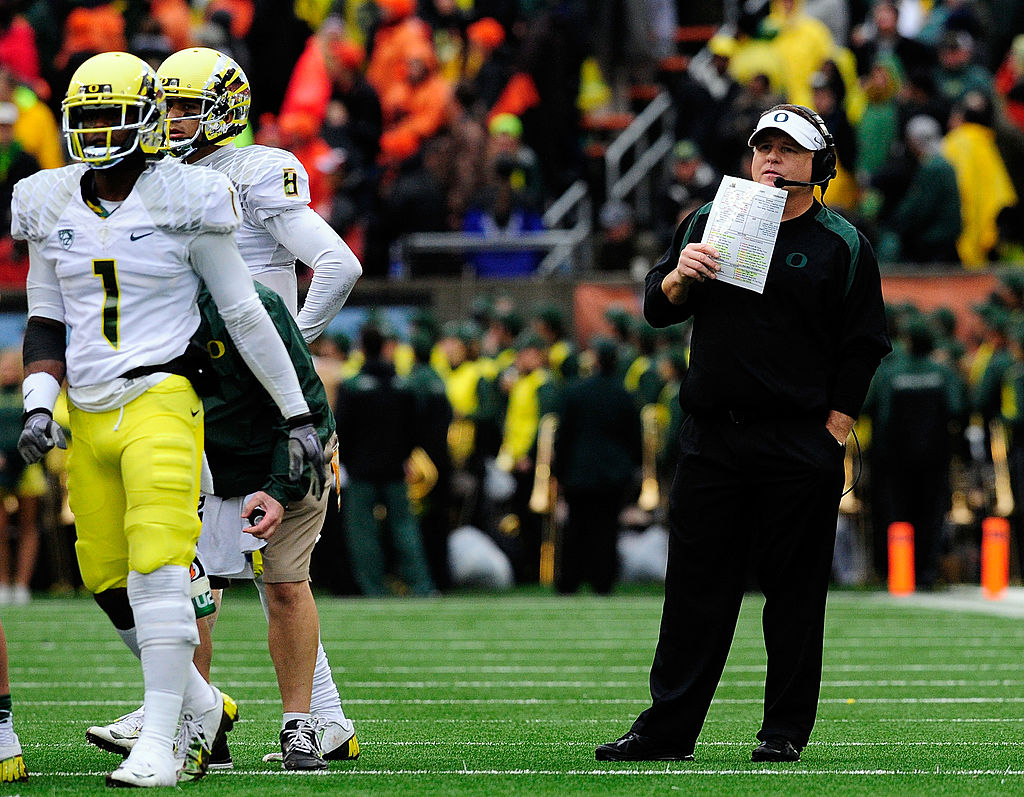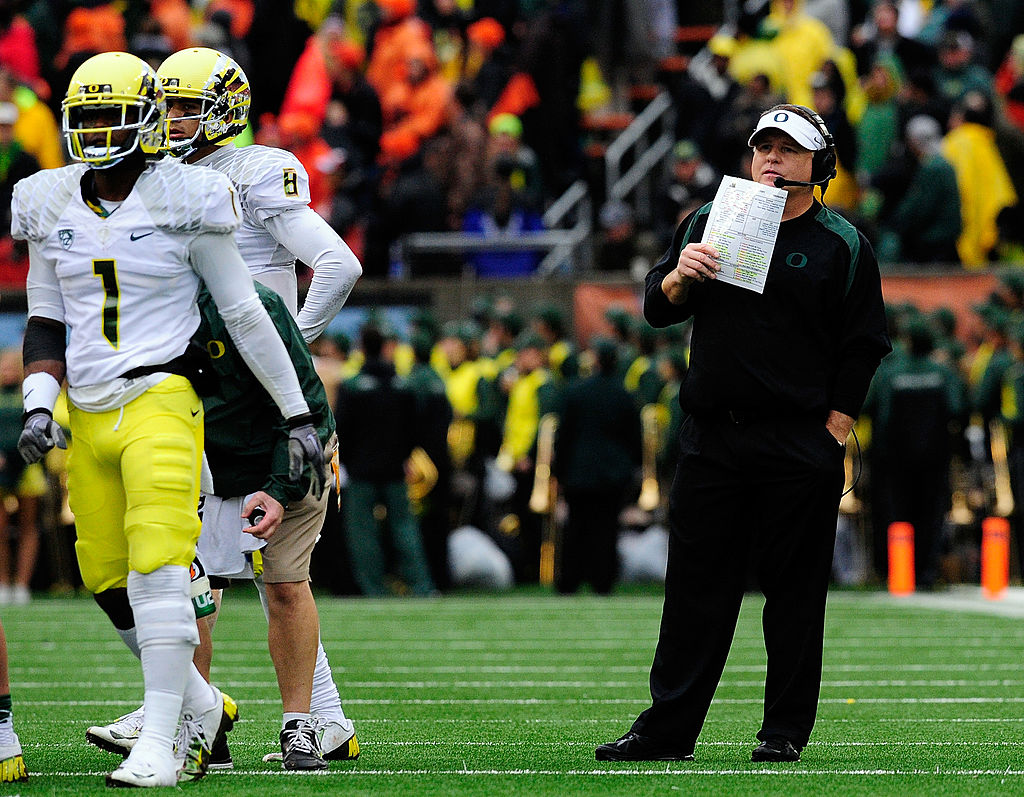 Chip Kelly was once considered to have one of the most exciting and innovative football minds in the world. Oregon's "blur offense" completely torched opposing defenses; the Ducks finished in the top three in scoring every season from 2010 through 2012, averaging 530.1 yards and 47.5 points per game over that stretch. Many of the fast-paced offenses of today are originally based off of Kelly's Oregon offense.
Opposing Pac-12 teams had to be terrified to have an offensive mastermind like Kelly back in the conference. But at UCLA, Chip Kelly inexplicably runs a boring, uninspired pro-style offense. The Bruins ranked 98th in the nation in scoring last season with 24.6 points per game. And with the exception of a clear anomaly in the team's 67-63 win over Washington State, UCLA has averaged only 18 points per game across its four losses this season.
Kelly claims that the old Oregon offense is outdated. Even if that's true, as a once brilliant offensive innovator, shouldn't he be able to come up with something better than this?
3. This contract wasn't cheap
While Chip Kelly may not be in the upper echelon of the nation's highest-paid coaches, he does crack the top 30 with his five-year, $23.5 million deal. This is the type of deal that gets dished out to a head coach expected to bring immediate results, not one who will lead a program to its worst pair of consecutive seasons in nearly a century.
Kelly is not a good recruiter, either, so it isn't like help is on the way and he's rebuilding things properly. What the Bruins have here is an unmitigated disaster; instead of inspiring excitement around the program with a high-octane offense and a bunch of wins, Chip Kelly has only inspired feelings of regret.