3 Biggest NBA Names Who Can Be Traded After December 15
Trade rumors are a constant in the NBA. But December 15 is the day when many of those rumors can lurch toward reality. More than 100 NBA players become eligible for trades on December 15 after a moratorium related to players on new contracts expires. Many of them are role players or spare parts on minimum contracts. But there are some big names in the mix, as well.
The NBA Collective Bargaining Agreement prohibits trading players who signed contracts in the offseason for three months or before December 15, whichever is later. Here are the three biggest names who become trade-eligible on December 15. However, it's unlikely the biggest names on the list are candidates for trades. But in a league where teams traded Wilt Chamberlain twice, anything is theoretically possible.
Carmelo Anthony, Los Angeles Lakers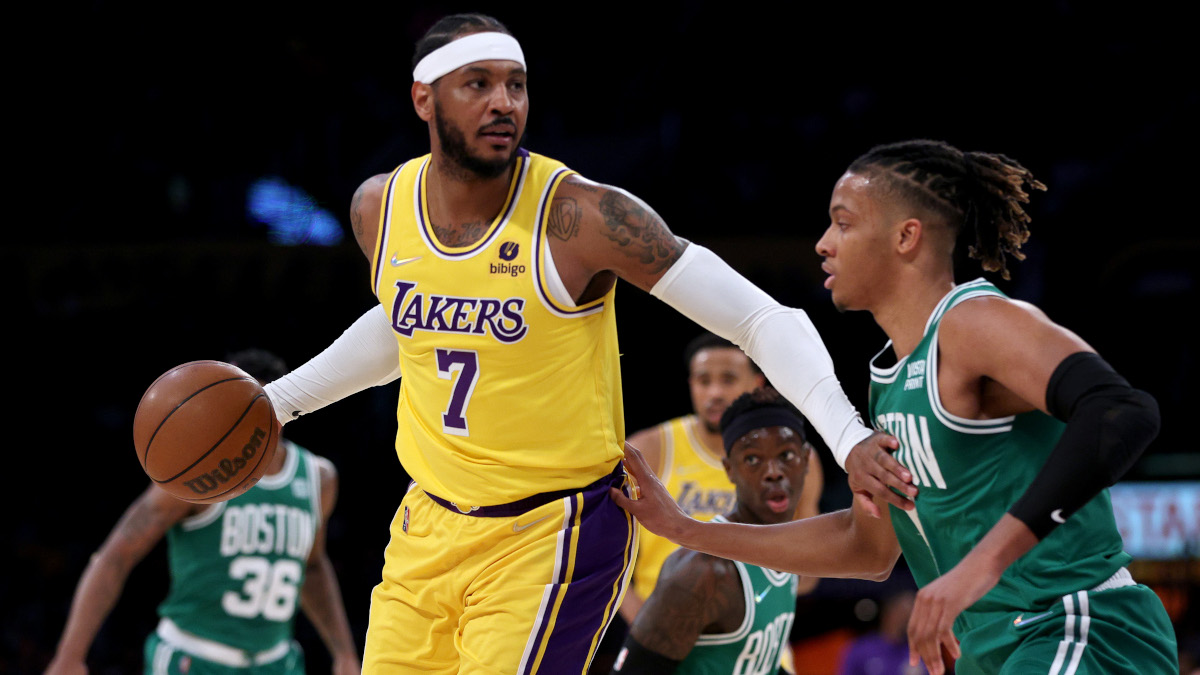 The Los Angeles Lakers signed Carmelo Anthony to a one-year veteran's minimum deal on Aug. 6. Though his salary is $2,641,691, Anthony's cap number for trade purposes is only $1,669,178. The NBA CBA adjusts the cap hit for veterans to the minimum wage for a three-year veteran. The rule intended to prevent teams from freezing out older players in favor of younger players with smaller cap numbers.
Anthony has regressed to the mean after a torrid start. He averages 13.5 points and 4.1 rebounds in 27.7 minutes per game, and he's one of three Lakers to appear in every game. As the top scorer off LA's bench, Anthony shoots 43.2% overall and 41.2% on 5.9 3-point attempts per game.
But he's fallen off drastically since Nov. 8. In 17 games since then, he's shooting 37.3% and 32.2%, respectively, while scoring only 10.9 points a night. His workload in that span is still 27.2 minutes per game, so it's a situation that bears watching with the 37-year-old.
A trade involving Anthony is unlikely regardless of his December 15 status. The Lakers are in the luxury tax with a top-heavy payroll. Russell Westbrook, LeBron James, and Anthony Davis take up 75% of LA's cap space, so a trade that doesn't involve one of those three players won't move the needle for the Lakers.
Kawhi Leonard, LA Clippers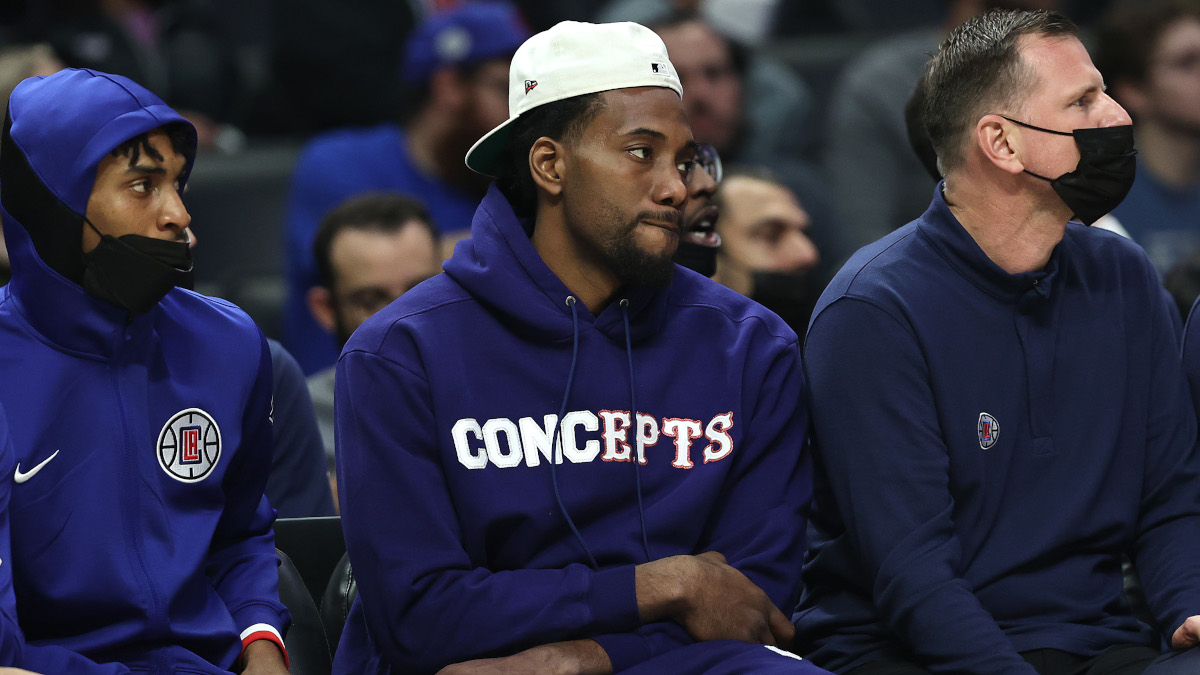 While still recovering from surgery to repair a partially torn ACL, Kawhi Leonard hasn't played since signing a four-year, $176.3 million supermax deal on Aug. 12 to remain with the LA Clippers.
Leonard played in 52 games last season, averaging 24.8 points, 6.5 rebounds, 5.2 assists, and 1.6 steals in 34.1 minutes per game. He also flirted with a 50/40/90 season, finishing at 51.2% overall, 39.8% from 3-point land, and 88.5% at the foul line.
He's a two-time NBA Finals MVP and Defensive Player of the Year with five All-NBA nods on his resume. The Clippers are 16–12, fifth in the Western Conference. While they might want to make moves to bolster the roster before the February 10 trade deadline, Leonard won't be included in a trade despite his eligibility on December 15.
LA still hopes to get Leonard back this season, dramatically boosting their chances for a deep playoff run. The Clippers reached their first conference finals in 2021 with Leonard sidelined. Getting him back could be a difference-maker this spring.
Chris Paul, Phoenix Suns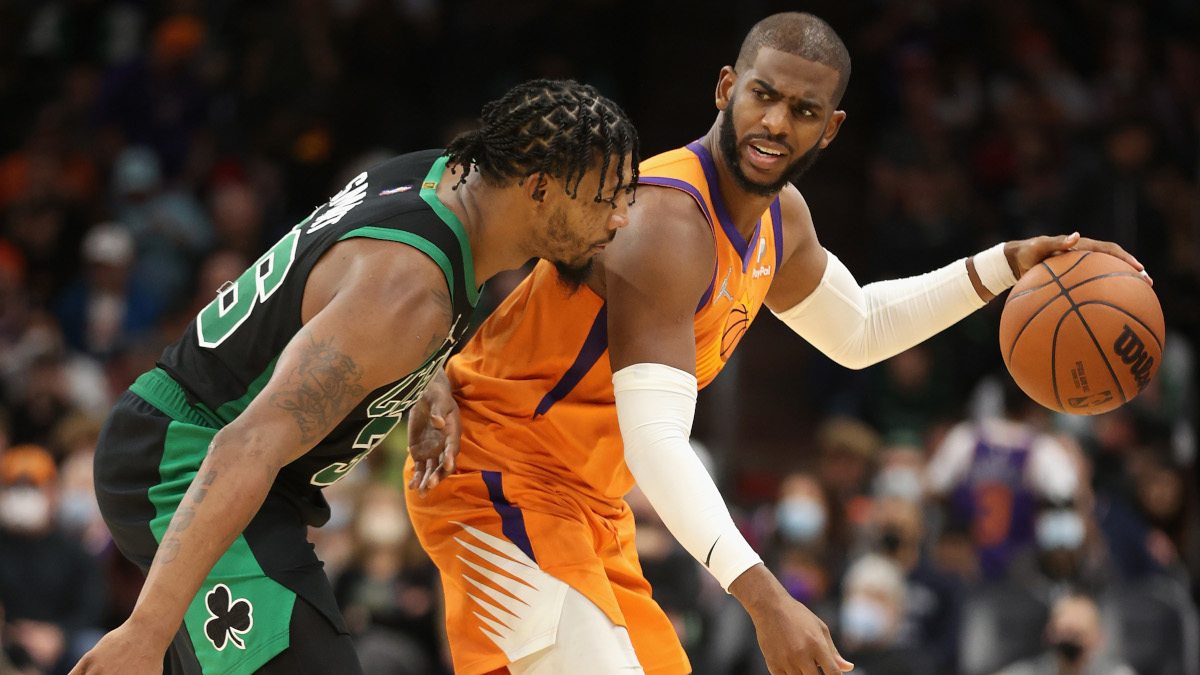 Unlike Charles Barkley, Chris Paul apparently could get drunk enough to turn down $44.2 million. Paul declined his option for 2021–22. Instead, he signed a new four-year, $120 million contract, with the final year and $30 million non-guaranteed.
The Phoenix Suns reached the NBA Finals last season and are battling with the Golden State Warriors for the best record in the league. Paul is a big reason for that. He's scoring a career-low 14.2 points per game in his 17th NBA season but leads the league with 10.1 assists per game. Dubbed the Point God, Paul hasn't led the NBA in assists since 2014–15.
His 3-point shooting has declined markedly this season. He's at 32.5%, the worst he's shot from deep since his rookie year in 2005–06. But he's as cagey as ever defensively, getting 2.0 steals a night, and is the unquestioned leader in the Phoenix locker room.
Roughly translated: Chris Paul is staying right where he is, December 15 or no.
The biggest NBA names who could be traded on December 15 or later
While none of the three NBA players listed above is a likely trade candidate, some other notable names in the NBA could. Others who are eligible for trades on December 15 include New York Knicks guard Kemba Walker. He was yanked from the Knicks rotation recently and hasn't played since Nov. 26. New York is 2–6 since making the change, so it's possible coach Tom Thibodeau reverses his course. Walker signed a two-year, $17.9 million contract on Aug. 10.
Blake Griffin is another veteran in New York who has been gathering splinters since being benched. Griffin signed a one-year veteran's minimum deal on Aug. 9 but has played 22 minutes since Nov. 22. However, there's a catch for a potential Griffin trade. Griffin must sign off on any transaction since he signed a one-year deal and will attain Bird rights this season.
Statistics courtesy of Basketball Reference. Contract information courtesy of Spotrac.