3 Bold Predictions for Philadelphia Eagles vs. New York Jets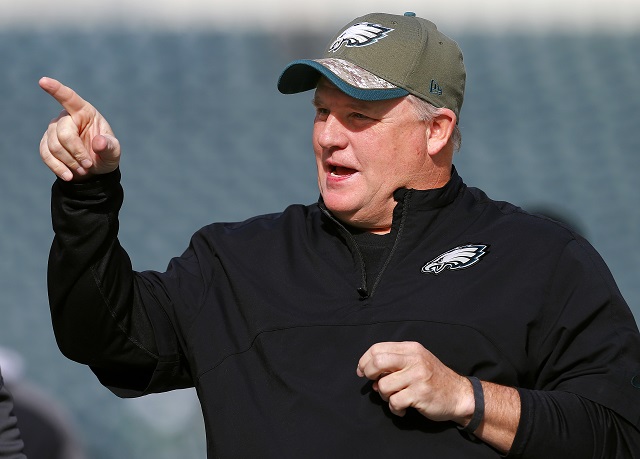 The Philadelphia Eagles and New York Jets are two teams who have started off the 2015 season heading in completely opposite directions. While the Eagles are a brutal 0-2, the Jets have surprised us all, starting 2-0 with Ryan Fitzpatrick under center. It's been a major surprise, largely due to the fact that many people expected the records of these two teams to be switched heading into their Week 3 matchup.
Fortunately, a good defense, a strong gameplan and simply playing smart football can go a long way. The Jets are fresh off their impressive Monday Night Football victory over Andrew Luck and the Indianapolis Colts, so the question is: Can they pull off a big victory against Chip Kelly's Eagles next?
This one should be a fun game to watch, especially since the Jets defense is once again looking like a unit that should be feared. How will Kelly's high-flying offense respond to tallying only seven rushing yards last week in a loss to the Dallas Cowboys though? There's plenty of questions to be asked, but let's get a few bold predictions knocked out here for the Sunday afternoon game in New York.
1. DeMarco Murray and Ryan Mathews? Nah, give us Darren Sproles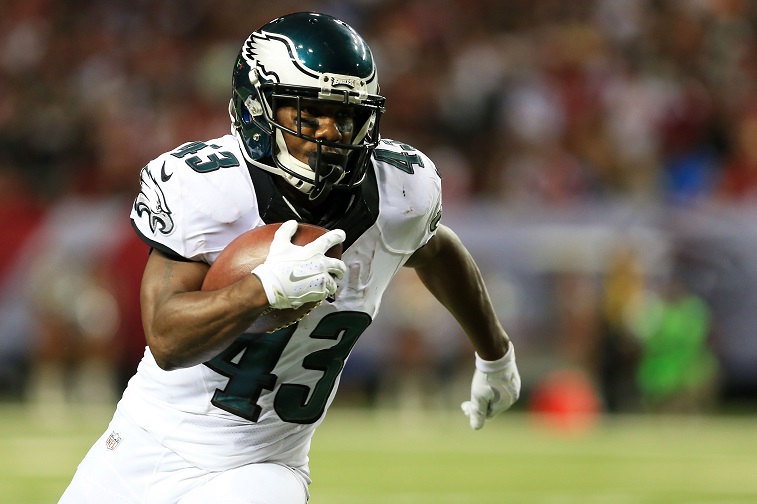 Sproles is possibly the most electric running back in the NFL, which is why it makes no sense that Kelly decided to almost fully keep him out of the offensive gameplan against the Cowboys last weekend. Sproles (and Mathews for that matter) received exactly one carry each, while Murray rushed the ball 13 times for a whopping two yards. It was a brutal showing for the Eagles as a whole. During the loss, Sproles still caught four balls for 23 yards.
Now, looking back at Week 1, it was Sproles who actually out-produced both Murray and Mathews on the ground and through the air as well (putting touchdowns aside). In the 26-24 loss to the Atlanta Falcons, Sproles rushed five times for 50 yards, while catching seven balls for 76 yards. In comparison, Murray rushed eight times for nine yards and a score, while Mathews rushed three times for four yards and a score.
Simply put, Sproles is the most electrifying player on the Philadelphia offense, so it's time for the Eagles to get him the ball. If Murray misses the game with a hamstring injury, and he currently is left with a questionable tag, according to Phil Sheridan of ESPN, don't be surprised if it's Sproles's show.
2. Ryan Fitzpatrick for president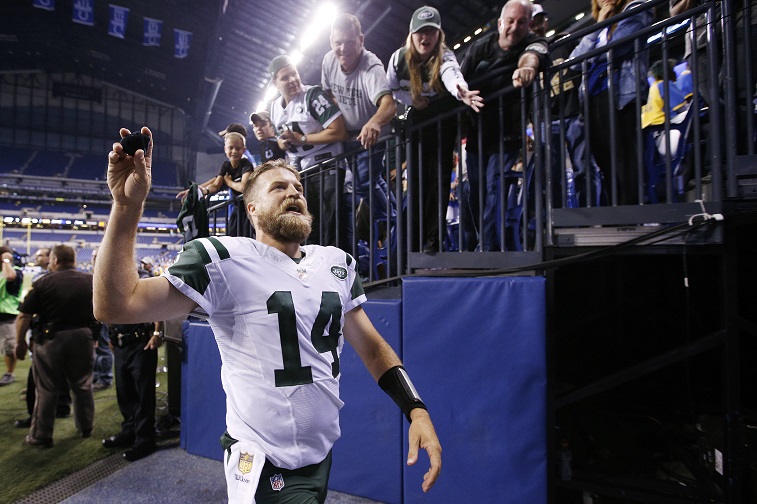 According to Sports Illustrated, the Jets have decided to keep Fitzpatrick as their No. 1 quarterback, even with the return of Geno Smith. While that's great news for Jets fans, who are likely tired of Smith's up and down (but mostly down) play, it means that Fitzpatrick is squarely in the spotlight now. If he succeeds, it'll be a beautiful comeback story. If not, well, it's back to Smith.
The good news? Fitzpatrick is playing brilliant football. Having both Brandon Marshall and Eric Decker to throw to has been incredible for Fitzpatrick, who has completed 63.8% of his passes for 423 yards and four touchdowns this year. The Jets aren't asking Fitzpatrick to carry the team, which is why the early success of both Chris Ivory and Bilal Powell has been great to see.
Fitzpatrick will not only start in Week 3 (obviously), but he will excel. We think he tears apart this Eagles secondary who has struggled all season long. Ivory and Powell will open up the passing lanes for him, and Fitzpatrick will have a stellar Week 3 showing.
3. Sam Bradford is in for another brutal, brutal day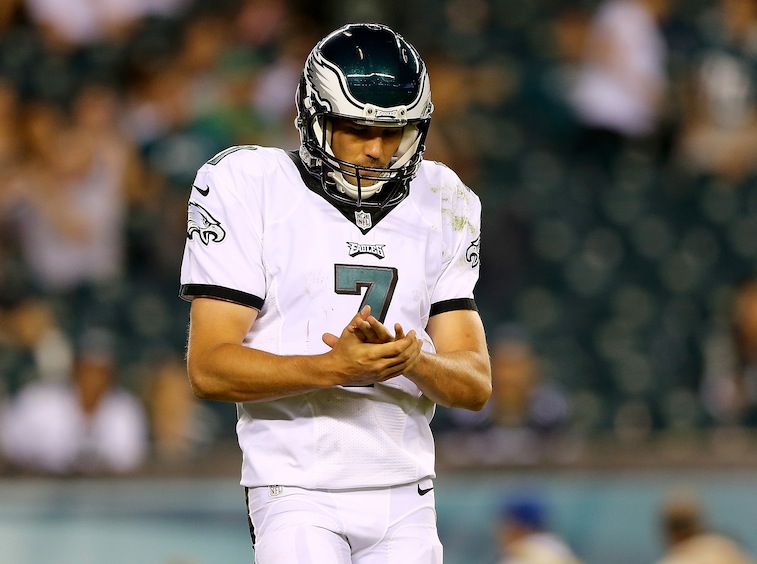 After about one more week of mediocre play, anything negative about Bradford or the Eagles offense won't be considered even remotely bold anymore. The thing is that everyone is expecting Bradford and this offense to turn things around. While Week 2 may have pushed many people off the bandwagon all together, we think Week 3 may be the week that the hammer drops.
According to a recent study by ESPN Senior Fantasy and NFL Insider K.C. Joyner, Bradford has been historically bad this year. The report comes from Matt Lombardo of NJ.com, who pointed out the following quote from Joyner, which was taken during a radio appearance with 97.5 FM The Fanatic.
"I have a metric called bad decision rate," Joyner said. "It measures mental errors that lead to a turnover opportunity. It's one of the things that Bradford was really good at over the years.

"So far, he's got a 2.1 percent rate and he's made some bad decisions. That doesn't sound like much, but if you make two bad decisions a game, you'll be in the bottom-five of that metric. You can't create [that many] turnover opportunities and expect to be successful."
Joyner goes on to explain that Bradford has a QBR (an ESPN metric) of exactly 1.0 this season on passes 11 or more yards down the field, which is absolutely miserable.
Listen, we can shred Bradford's 72.3 QB rating, or his 2-to-4 touchdown-to-interception ratio, but let's praise the Jets as well. The Jets are averaging a league-best 8.5 points-per-game to opponents. Yes, you read that right. If the Eagles needed a garbage time touchdown to get to 10 points against the Cowboys, imagine how this could turn out for them against the strong Jets defense? It's going to be a long day for Bradford.
Follow Jeff Smith on Twitter @JSM8ith