3 Bold Predictions for Pittsburgh Steelers vs. San Diego Chargers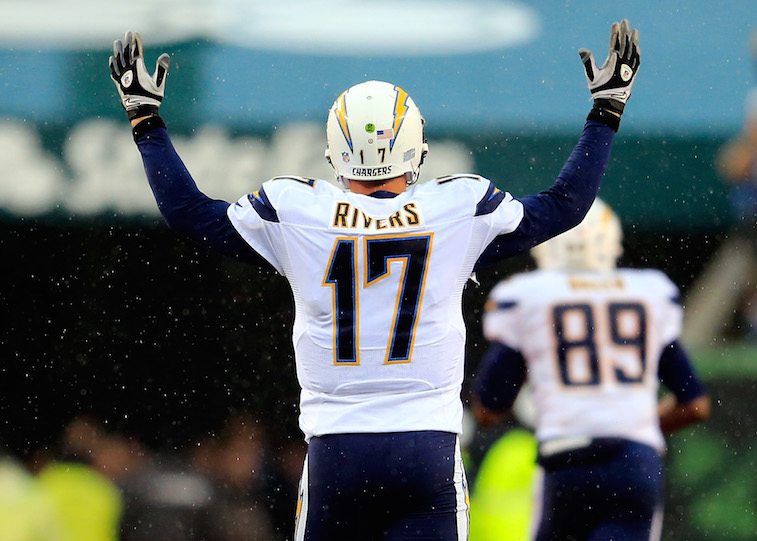 While many fans hoped to see a shootout between Ben Roethlisberger and Philip Rivers this Monday night, it looks like it will actually be Michael Vick against Rivers. Roethlisberger will be out for the second consecutive game with a MCL sprain and bone bruise, meaning that Vick and the Pittsburgh Steelers (2-2), who lost last week against the Baltimore Ravens, will get an important road victory in primetime. Even with Vick — who spent last week looking the part of a 35-year-old backup — under center in Week 4, the Steelers had multiple chances to knock off the Ravens.
As for the San Diego Chargers (2-2), they held on in a close one against the Cleveland Browns, 30-27, last Sunday to get their second victory of the year. Rivers has led the Chargers to a solid start in 2015, but their run game has managed just two scores on the ground, both of which came from Danny Woodhead.
This game should be an exciting one to watch, so let's make a few bold predictions, including one involving none other than Vick himself.
1. Keenan Allen replicates his Week 3 performance
For Allen, it's been a season of back and forth. In Week 1, he caught 15 balls for 166 yards, and then in Week 2 caught just two balls for 16 yards. Heading into Week 3, no one really knew what to expect from Allen; that's when yet another explosion came, as he caught 12 balls for 133 yards and two touchdowns.
Allen, who has proven to be one of Rivers' favorite targets, at least in most games, has seen 46 targets this year; 35 of them came in Week 1 and Week 3. Now, Allen and the Chargers take on a Steelers team that has given up 58 receptions for 636 yards and three touchdowns this year. Now that's not all that bad, as it ranks them right in the middle of the NFL, but I fully expect Allen to take advantage of any openings he gets.
Big-time players seem to step up in primetime games at home, which should stand true for Allen, as we expect him to catch double-digit touchdowns and top 100 yards once again in Week 5. Will it be enough for the Chargers to get the win?
2. Vick hits 250 passing and 50 rushing yards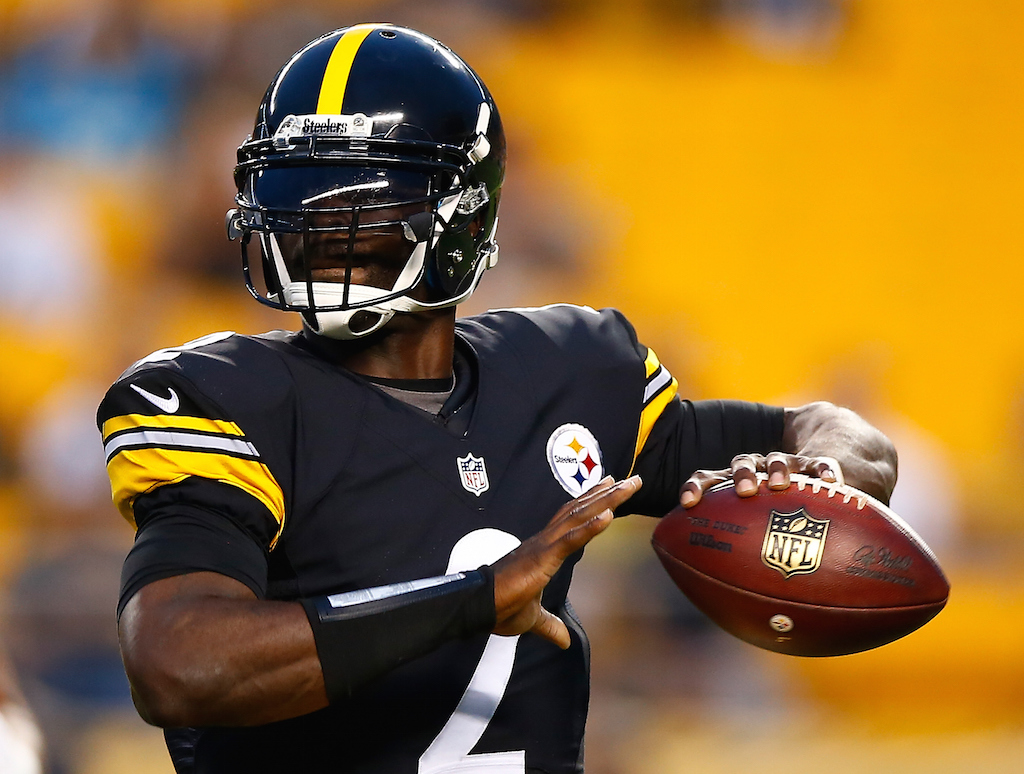 After a week where we saw Vick throw for 124 yards and rush for 33 yards, we're going to see a whole lot more of him in Week 5. The Steelers are going to adjust what they do offensively to work better for Vick, which should result in more rushing yards — and more importantly, more deep balls. Vick still has a ridiculously strong arm, so there's no reason to believe he won't attempt to air it out to Antonio Brown at least a few times.
Vick seemed to be a bit iffy when it came to throwing downfield last game, but we believe that will change this week against the Chargers, especially if Pittsburgh gets behind early, which they very well could. Don't be surprised to see Vick lead this Steelers offense on a day when most people are going to expect it to be the Le'Veon Bell show.
Vick still has the talent, but now it's time for the Steelers to let him show it — and try to keep the Chargers on their toes with the deep ball.
3. Antonio Gates explodes in his first game back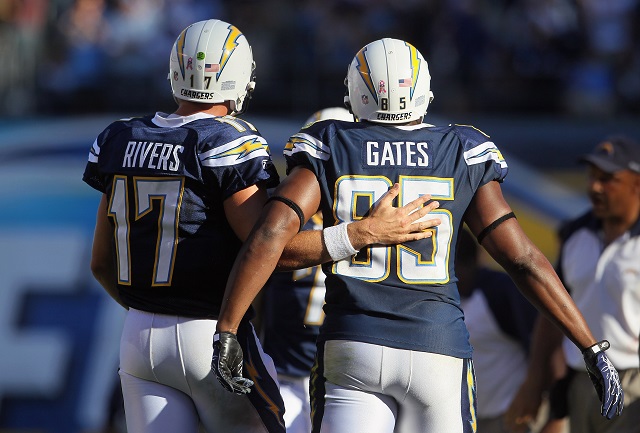 There's a lot to love about Gates in his first game back, specifically the matchup. While he's obviously going to come out hungry after the four-game suspension that he served, he's also facing a team who struggles mightily against tight ends.
In 2015, the Steelers have allowed 22 receptions for 226 yards and four touchdowns to opposing tight ends. To put it as gently as possible, this sets Gates up beautifully to have a massive first game back. The fact that Gates hasn't played to this point in 2015 has left him getting a bit overlooked, but let's not forget the production that he had during the 2014 season.
The 13-year veteran tight end was a force last season, specifically when it came to finding the end zone. He caught 69 balls for 821 yards and an incredible 12 touchdowns. Can the trend continue into the 2015 season? We fully expect it to, at least in his first week against the Steelers on Monday Night Football.
Follow Jeff Smith on Twitter @JSM8ith