3 Embarrassing NASCAR Moments: Driver Dale Earnhardt Jr. Says Victory 'Don't Mean Sh*t;' Fact-Less Film, 'Days of Thunder,' is Released in 1990; and Jimmie Johnson's Crew Chief Chad Knaus Gets Caught Cheating
NASCAR dates to 1949. During its prolonged history, premier series historians have recorded annals of memorable achievements, all laced with a pinch of Southern charm.
NASCAR, however, has endured its share of head-scratching moments. There are annals of those, as well.
Here are three embarrassing NASCAR moments:
NASCAR driver Dale Earnhardt Jr. downplays big win with a sarcastic dig at his father
Moments after the fall Talledega race in 2004, NASCAR driver Dale Earnhardt Jr. sat on top of the then-Nextel Cup Series points race. The son of the late master of the superspeedway, Earnhardt the younger had just captured his fifth win of the season, winning $305,000.
He quickly had to give $10,000 back after his reply on Victory Lane.
When asked if the win at Tallegada meant something extra, considering Dale Sr. captured a record 10 races at the ???-mile track.
Dale Jr., who didn't have the best relationship with his father growing up, smirked and said: "It don't mean sh*t."
Well, it did, considering he was docked 25 points, fell out of first place, and did not recover.
After watching the 'Days of Thunder,' the film brought many true NASCAR fans to tears – with laughter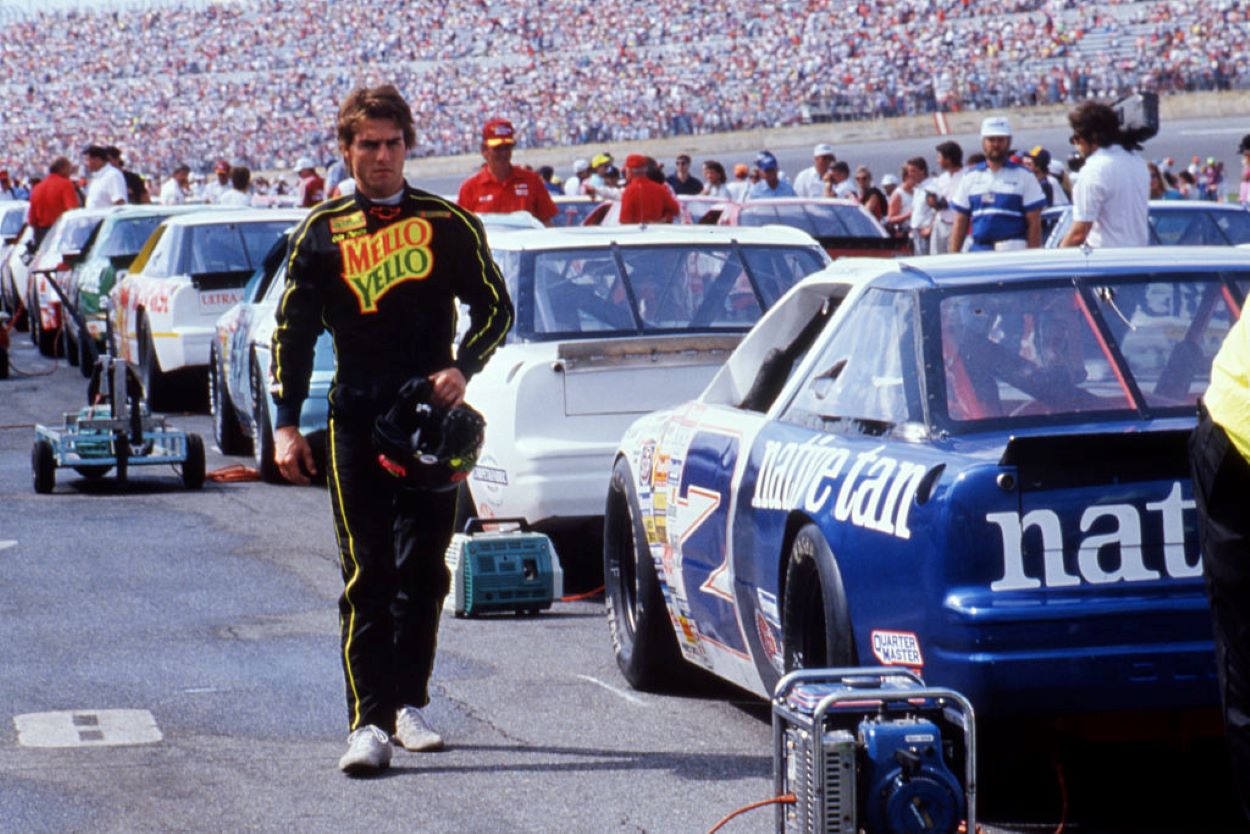 Some 1990 movie buffs thought "Days of Thunder" was an exciting look at an emerging sport, showcasing stock car racing to the mainstream. It was a hit, grossing approximately $200 million through international release and home video rentals.
It was Hollywood, but the facts and imagery of the movie were way off.
Yes, it was the late 1980s when the film was shot, but none of the NASCAR national series teams were building their machines in barns.
All professional drivers do know what "drafting" is?
And damaged cars do not come back and win big races.
That's just the start of the real-world inaccuracies.
Yes, it was Hollywood and a repackaging of an earlier Cruise hit film, "Top Gun," but neorealism is also an effective form of filmmaking.
Crew chief Chad Knaus caught cheating before the 2006 Daytona 500
He didn't have to do anything, but Jimmie Johnson's crew chief, Chad Knaus, was caught cheating. He was found guilty by NASCAR officials.
During qualifying for the 2006 Daytona 500, Knaus inauspiciously adjusted the rear window on Johnson's No. 48 Chevrolet.
He was busted and endured a multi-event suspension.
Johnson, emerging as one of the premier Series' top drivers when he avoided getting stuck in elevators, was not affected by the pre-season scandal. He won at Daytona and captured two of the first three races.
When Knaus returned, Johnson continued his chase for his first Sprint Cup championship. The duo went on to win seven titles.
So why cheat?
Just embarrassing.