3 Facts You May Not Know About New Auburn Tigers Quarterback Bo Nix
In the first half of the Auburn Tigers' 27-21 win over Oregon in Week 1, Bo Nix looked like a true freshman starting in his first game against a ranked team. The 19-year-old threw two interceptions and failed to lead the team on a touchdown drive, going into the half down 14-6. When Auburn went three-and-out on their first drive of the second half and Oregon took a 21-6 lead on theirs, Nix and the Tigers looked to be headed to a season-opening loss.
But then, Auburn started showing signs of life. The Tigers scored on a four-play, 58-yard drive that was capped off by the first touchdown pass of Bo Nix's college career. They scored again in the fourth quarter to cut the Oregon lead down to 21-20 on an eight-play, 69-yard touchdown drive that was sparked by a 21-yard throw by Nix to Sal Cannella.
With 2:05 left in the game, Bo Nix got the ball at his own 40-yard line. With the poise of a veteran, he led the Tigers down the field to not only get into field goal range, but to score a go-ahead touchdown on a 26-yard strike to Seth Williams with nine seconds left on the clock. The era of Bo Nix is officially underway at Auburn; here are three interesting facts about the young star.
1. Nix led Pinson Valley High School to two state championships
Bo Nix may never have played in a stage quite like prime-time at AT&T Stadium against a ranked college opponent, but he has had his share of big games in his football career. Nix led Pinson Valley High School to back-to-back Class 6A State Championships in 2017 and 2018.
In the 2018 championship game, Nix went 25-for-35 for 306 passing yards and two touchdowns. He finished his career at Pinson Valley High with over 12,000 passing yards, 127 passing touchdowns, and 34 rushing touchdowns.
2. His father was his head coach and a former Auburn starting quarterback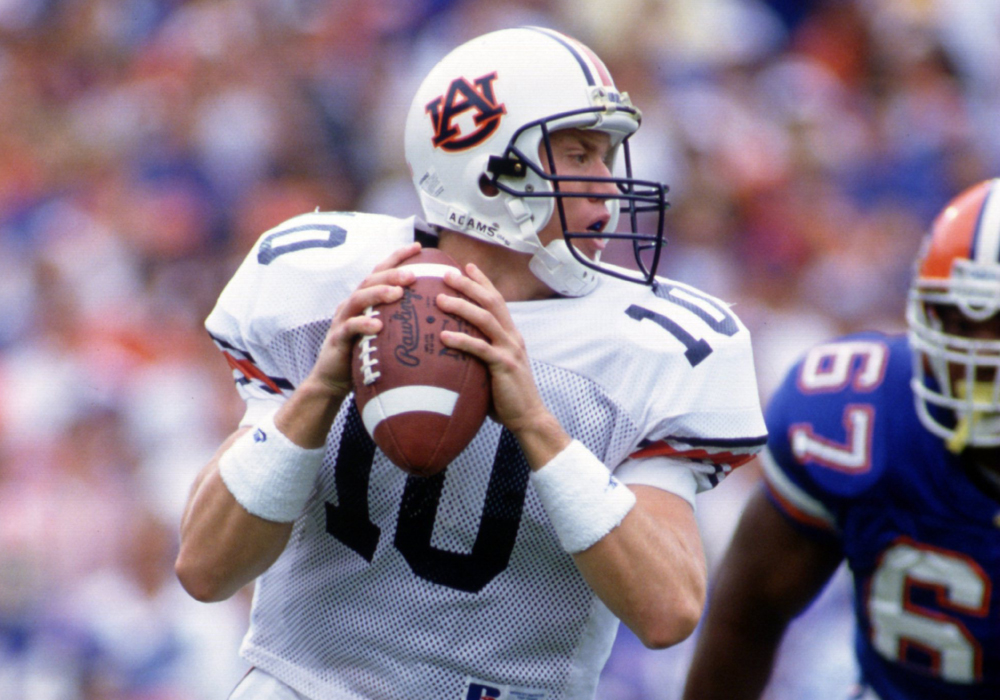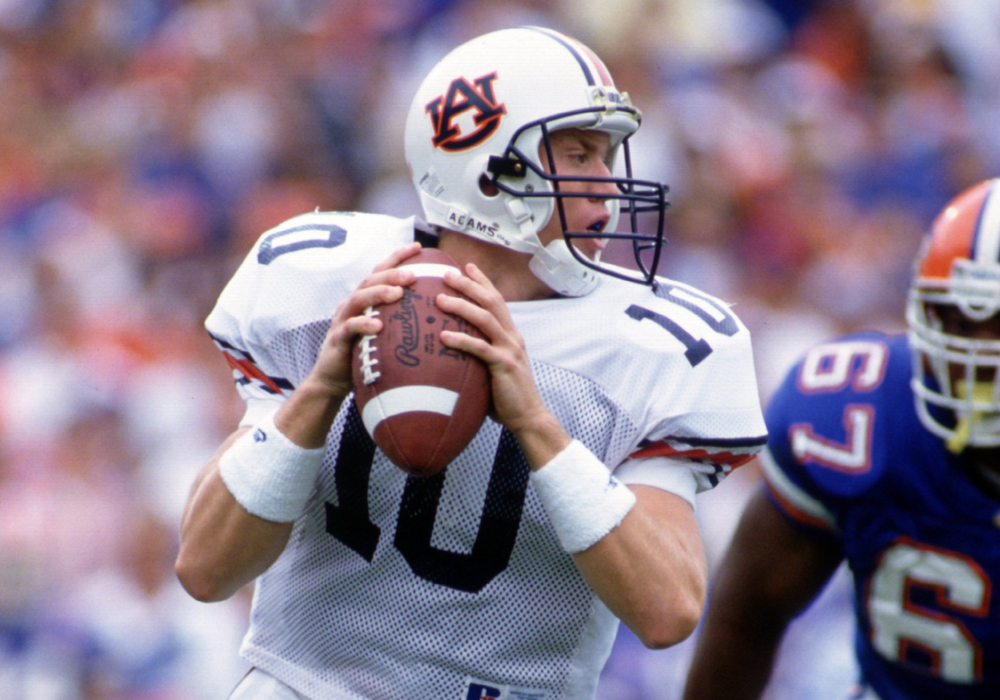 From the day he was born, Bo Nix has been raised to be a quarterback for the Auburn Tigers. His father, Patrick Nix, played quarterback for the Tigers from 1992 through 1995. He passed for 4,957 yards and 31 touchdowns in his time with Auburn and was a part of the 1993 Tigers team that went a perfect 11-0.
Patrick Nix took over as head coach at Pinson Valley High School in 2017, leading the team to its first championship in school history with his son under center. He led a fast-paced offense like the one Gus Malzahn does at Auburn to try to prepare Bo for the next level.
3. Nix is just the second true freshman QB in Auburn history to start a season opener
By beating out redshirt freshman Joey Gatewood and transfer Malik Willis out for the starting role, Bo Nix became just the second true freshman quarterback to start a season opener in school history. The only other one was Travis Tidwell, who opened the season for the Tigers back in 1946.
Nix is the eighth true freshman quarterback to see the field in any capacity in school history. He is the first since Jeremy Johnson did so in 2013.