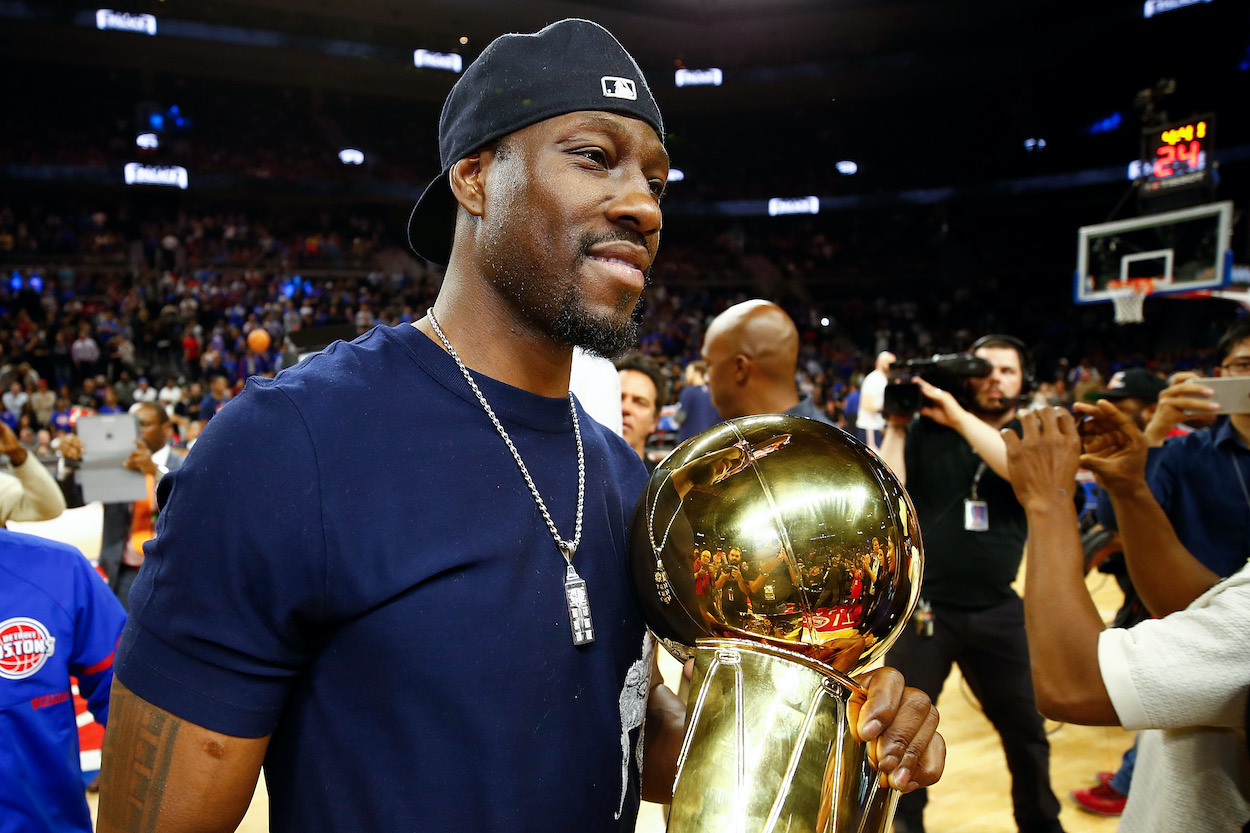 $3 Haircuts and a Split Lip Courtesy of Charles Oakley Paved the Way for a Young Ben Wallace to Become an NBA Hall of Famer
Ben Wallace might not be an NBA Hall of Famer today without his $3 haircut business.
Ben Wallace is officially a Hall of Famer.
The Detroit Pistons legend was inducted into the Naismith Memorial Basketball Hall of Fame over the weekend after an incredible NBA career that spanned 16 seasons. It wasn't an easy road to even reach the NBA, though. Wallace went undrafted in 1996 after a quiet collegiate career at Cuyahoga Community College and Virginia Union, but he might've never even played in college or made it to the league if not for some $3 haircuts and a physical 1-on-1 game against Charles Oakley when he was a teenager.
Ben Wallace's winding path to NBA glory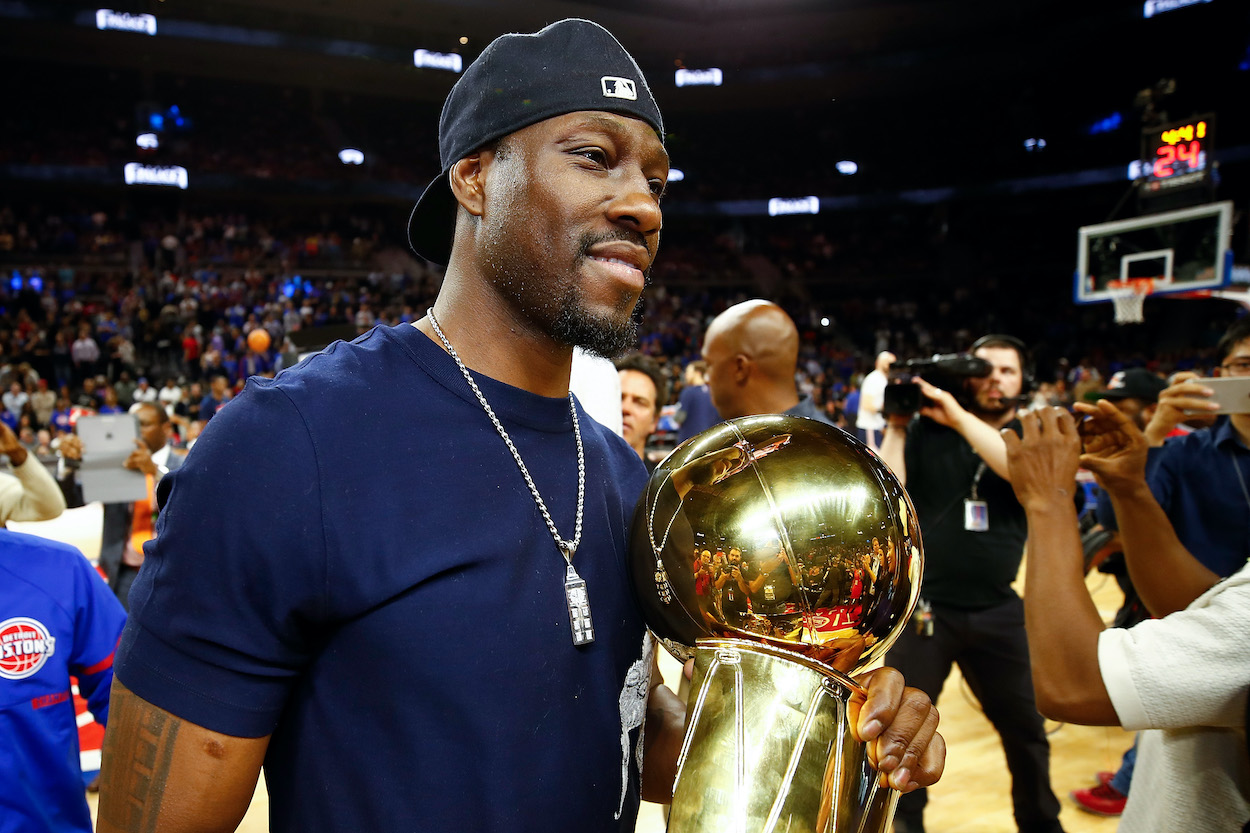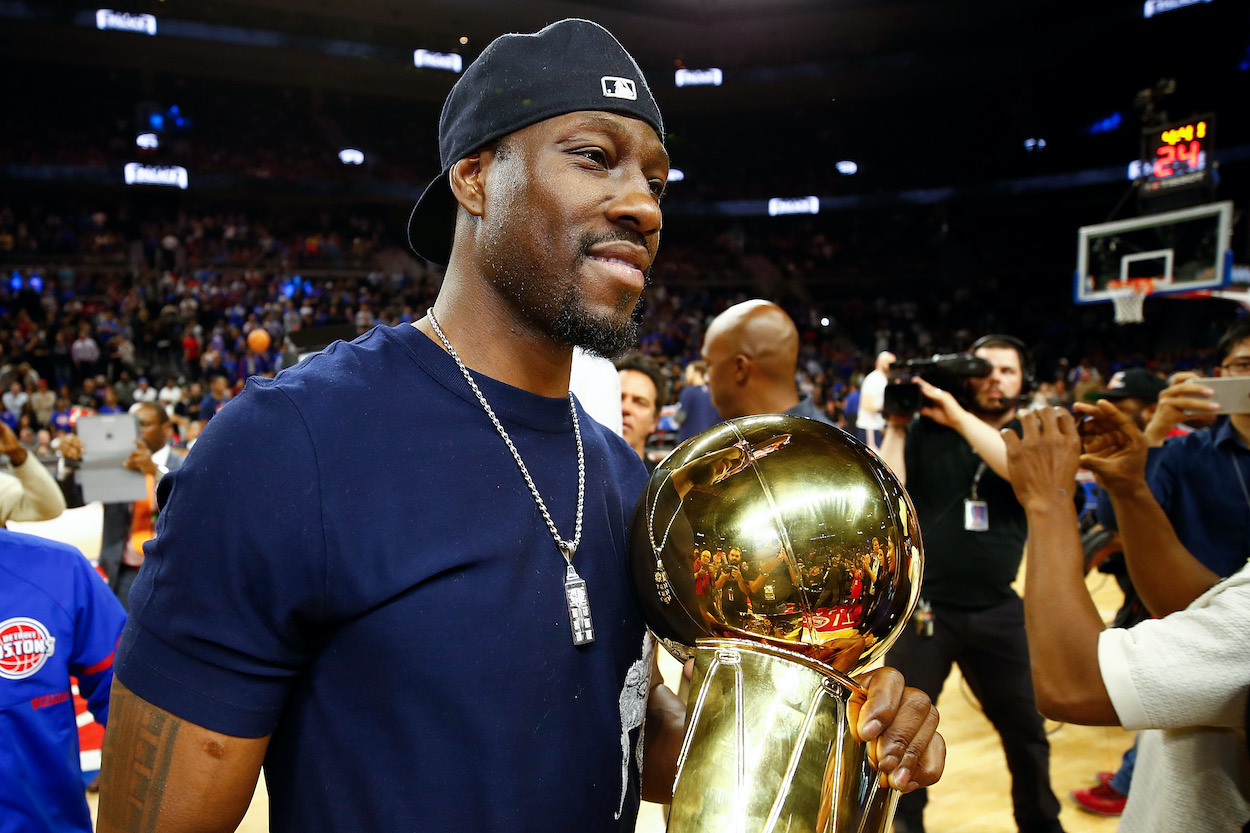 The path to the Basketball Hall of Fame is typically a straightforward one. You need to be a star college or high school player and hear your name called early in the NBA draft. That sets you up to become a starter early in your career and eventually take over a team to become the franchise player. Stats, accolades, and championships will take it from there.
But Ben Wallace's path to Springfield, Massachusetts was anything but typical.
Wallace played college ball at Cuyahoga Community College for two years and Virginia Union for the remaining two. He was an unknown name entering the 1996 NBA draft, and he didn't hear it called on that fateful night.
After going undrafted, Wallace earned a spot on the Boston Celtics' Summer League roster, but he didn't last there long. The center then headed off to Italy as his NBA dreams seemed to be crashing down, but he eventually got a call from the Washington Wizards and made the final roster ahead of the 1996-97 season.
Wallace went on to play 16 seasons in the NBA. Four All-Star appearances, four Defensive Player of the Year awards, and six All-Defensive Team nods later; and Wallace is now the first undrafted player in NBA history to call himself a Hall of Famer.
$3 haircuts and a split lip from Charles Oakley propelled Ben Wallace to a Hall of Fame career
Wallace inspiringly worked his way from a community college player to an NBA Hall of Famer, but he might've never even put his name on the map if not for his mini haircut business in high school.
As Steve Aschburner of NBA.com detailed in his recent profile, Wallace spent his Fourth of July weekend after his high school sophomore year giving haircuts to friends and neighbors for the low price of $3 apiece. He needed to raise $50 to attend a nearby basketball camp headlined by New York Knicks legend, Charles Oakley.
Wallace eventually saved up enough haircut money to pay the $50 entry fee, and he made the 100-mile trip to the one-week camp. During the camp, Oakley challenged Wallace to a game of 1-on-1 when he noticed the teenager wasn't paying attention, and he didn't go easy on him.
"He showed me what a real man can do and he was not holding back," Wallace said, per NBA.com. "He was having his way and split my lip. Now I'm a player too and I don't back down to nobody, so I didn't mind getting physical with him. After that, he took a liking to me."
Oakley was impressed with Wallace's toughness, so he put a good word in with Cuyahoga Community College. And after two years there, Wallace joined Virginia Union, which just happens to be Oakley's alma mater.
The rest is history.
A worthy Hall of Famer
Wallace saw his career come full circle on Saturday when he was inducted into the Hall of Fame. From $3 haircuts and community college basketball to Springfield, Massachusetts, it's been one heck of a ride.
Despite complaints from die-hard fans about his 5.7 career points per game average, Wallace made his presence felt in every other aspect of the game. He averaged 11.1 rebounds and 2.3 blocks per game during his 11-year stint with the Pistons, and he was rewarded with four Defensive Player of the Year awards (tied for the most in NBA history) and six All-Defensive Team selections.
Add in an NBA title in 2004, and you have yourself a worthy Hall of Famer.
All stats courtesy of Basketball-Reference.
Like Sportscasting on Facebook. Follow us on Twitter @sportscasting19.