3 Longest Playoff Droughts in Each Major American Sport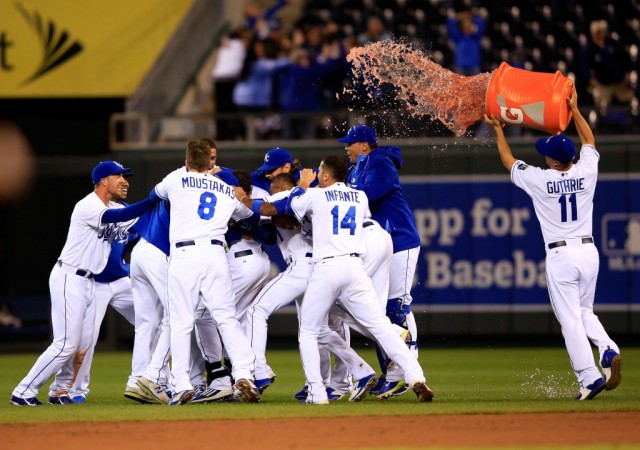 On September 26, 2014, the Kansas City Royals beat the Chicago White Sox and clinched a spot in the American League Playoffs. The win ended their 29-year postseason drought, which was the longest active playoff drought in professional sports.
Major League Baseball is home to a trio of teams with playoff droughts spanning a decade or more. How does that compare to the other three major professional sports leagues (National Hockey League, National Basketball Association, and National Football League) in the United States? Here is a breakdown of the three longest active playoff droughts in each league.
Major League Baseball
1. Toronto Blue Jays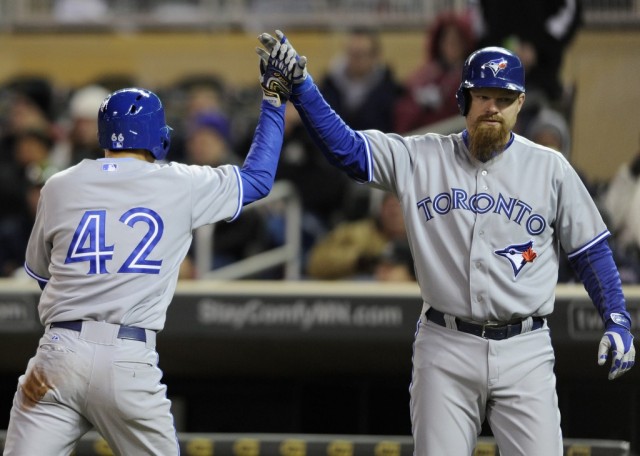 Last Playoff Appearance: 1993
The Blue Jays actually finished with a winning record in 2014 (83-79), but play in a powerhouse division in the AL East. There is no doubting the talent on their roster, and standing at first place in their division, the Blue Jays may be able to finally make it back to the postseason.
2. Seattle Mariners
Last Playoff Appearance: 2001
Seattle also finished with a winning record (87-75) in 2014 and their signing of Robinson Cano last offseason showed they are willing to spend big money and displayed a commitment to winning. Similar to the Blue Jays, the Mariners have to battle a team with one of the highest payrolls in baseball (LA Angels) and one of the best pitching staffs in baseball (Oakland A's) within their division.
3. Miami Marlins
Last Playoff Appearance: 2003
This is a drought that could last a long time. The Marlins have the second lowest payroll in the league and an ownership group that isn't truly committed to winning.
National Hockey League
1. Edmonton Oilers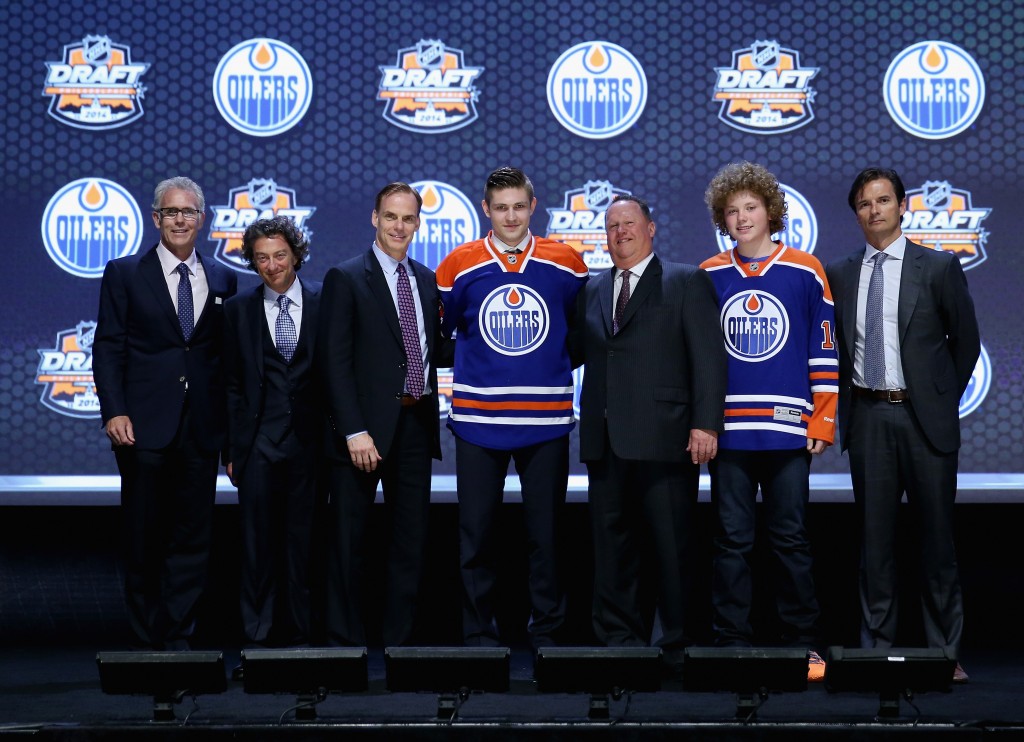 Last Playoff Appearance: 2005-06
Expectations are high in Edmonton for the 2015-2016 season. But for a team that is still in rebuilding mode, it would not be a surprise to see this drought extended for at least one more year.
2. & 3. Calgary Flames and Carolina Hurricanes
Last Playoff Appearances: 2008-09
The Flames are in full-fledged rebuilding mode with very few people outside of their locker room giving them much of a chance to make a playoff run.
An uphill battle to rebuild got even tougher for the Hurricanes when they lost Jordan Staal to a broken leg. This team was painfully bad in all phases of the game last season, so a trip to the playoffs next season is highly unlikely.
National Basketball Association
1. Minnesota Timberwolves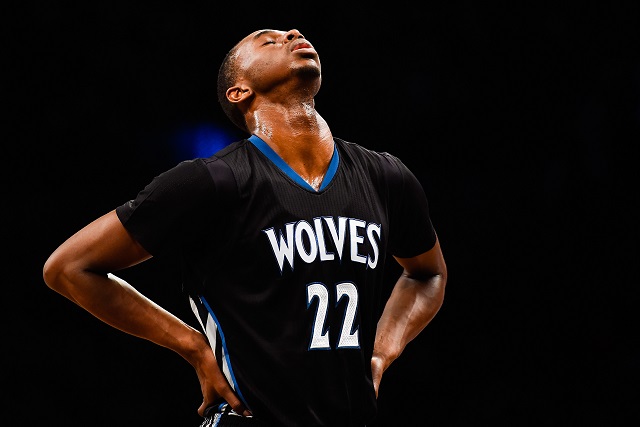 Last Playoff Appearance: 2004
Now fully removed from the Kevin Love Era, the T-Wolves are now a group of young, potential-filled players led by Andrew Wiggins. This drought may not end this year, but the Timberwolves have some impressive building blocks for the future.
2. Sacramento Kings
Last Playoff Appearance: 2006
The Kings are in the a perennial flux of front office chaos, but should contend (on paper) with a mix of proven veterans and talented younger players. Playing in the Western Conference will make ending this drought tough, however.
3. Detroit Pistons
Last Playoff Appearance: 2009
The Pistons have some impressive pieces, but it's definitely not enough to consider them contenders. The biggest factor working in their favor is the fact that they play in the Eastern Conference where a sub-.500 record can get you into the playoffs.
National Football League
1. Buffalo Bills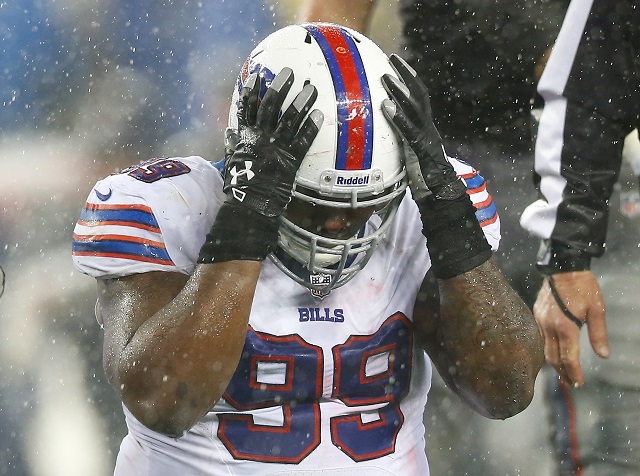 Last Playoff Appearance: 1999
It's somewhat hard to believe the Bills have fallen on such hard times given their dominance of the 1990s. They recently decided to bench quarterback EJ Manuel in favor of Kyle Orton, which is a move that displays continued uncertainty at the most important position in the game. A solid defense may not be enough to end this drought in 2014.
2. Cleveland Browns and Oakland Raiders
Last Playoff Appearance: 2002
There is no doubting the talent on the Browns roster. If some guy named Johnny Manziel (you may have heard of him) can emerge as an upper-echelon quarterback, this drought will end in a hurry.
The Raiders may currently be the biggest train wreck in the entire league. Not only to they flip quarterbacks (and coaches) as often as some cooks flip burgers, the raiders also have a talent-starved roster due to poor drafting in recent years. This drought will go on.
3.  St. Louis Rams
Last Playoff Appearance: 2004
The Rams have one of the most talented defenses in the entire league. The problem for them is their quarterback situation — Nick Foles is hardly a franchise savior — and that they play in a ridiculously good division in the NFC West. If — and this is a big if — they can get above-average quarterback play in the future, this drought could easily come to an end.