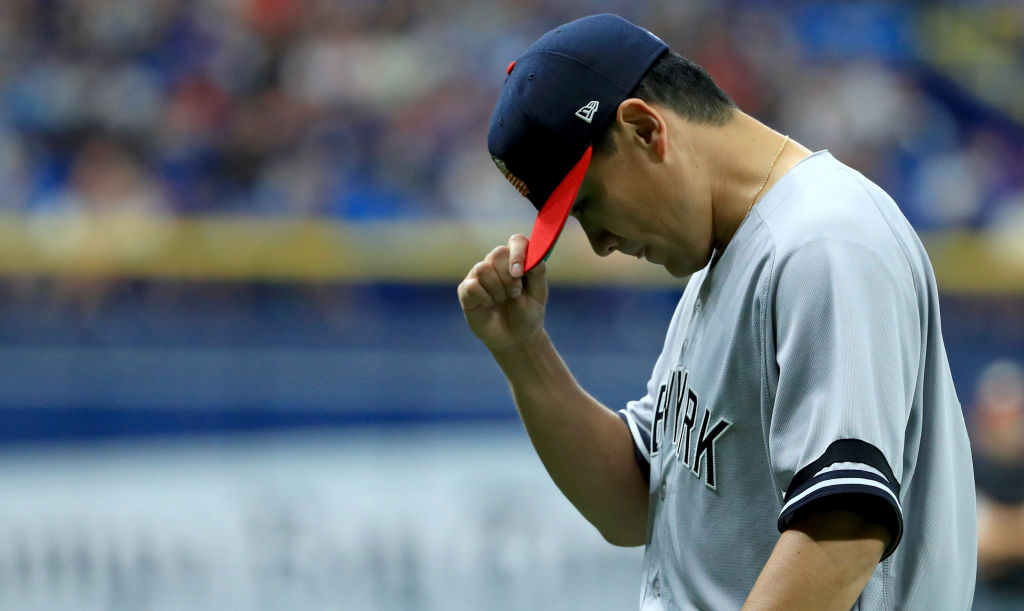 3 MLB All-Star Players Who Don't Deserve Their Spots in 2019
A look at three players in this year's MLB All-Star Game that are less deserving of a spot than some of their professional counterparts.
Since 1935, the MLB All-Star Game has enforced a rule that requires every team in the majors to have at least one representative in the game. This rule became a lot more controversial from 2003 to 2016 when the All-Star Game decided home-field advantage in the World Series as many fans and players wanted the best players in the league on their all-star teams regardless of what clubs they played for.
Now that the game has gone back to being the fun exhibition that it was supposed to be, the rule doesn't have much of a downside, preventing big market stars from dominating the roster and giving fans of struggling teams a home-town player to root for. Still, the rule does pave the way for some undeserving all-stars to make the team over more deserving snubs. Here's a look at three all-stars that are lucky to have their spots on the team in 2019.
1. Paul DeJong, SS, St. Louis Cardinals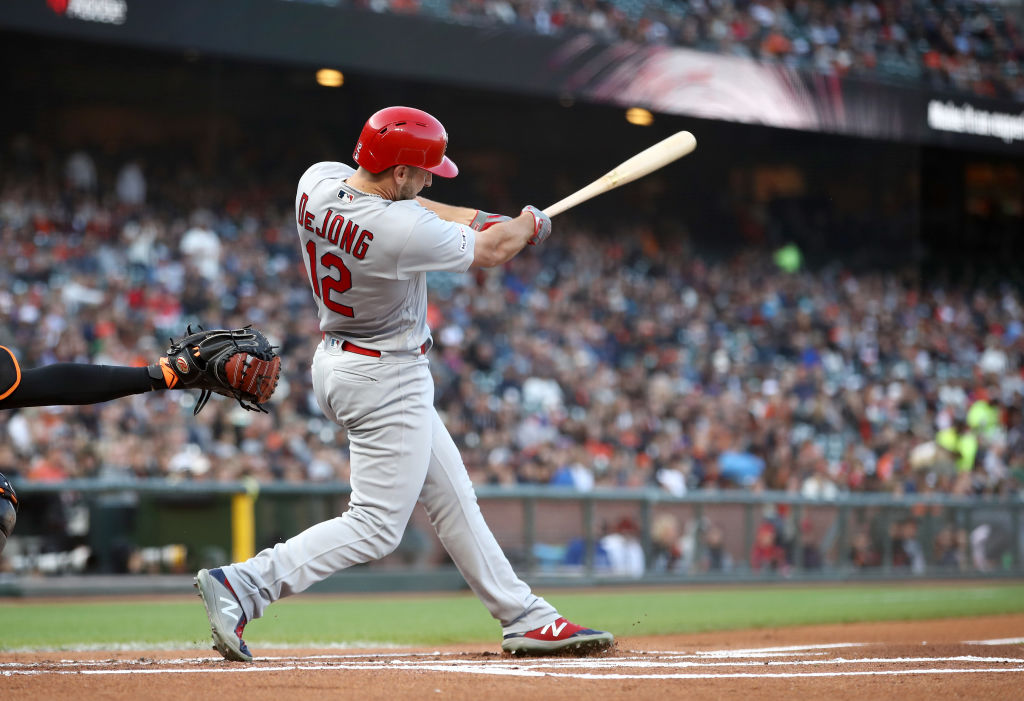 If we'd have heard before the season began that the Cardinals would have only one all-star this season and that his first name was Paul, we'd have all been pretty sure that Paul Goldschmidt would be heading to his seventh straight All-Star Game. But Goldschmidt's first season in St. Louis has been a bust thus far, and the Cardinals had to be represented by somebody, so here we are.
DeJong isn't even the most deserving all-star on his team; his 13 home runs, 36 RBI, six stolen bases and .258 batting average have all been topped by Marcell Ozuna's 20 HR, 62 RBI, 8 SB and .259 batting average. But because the National League outfield is a lot more crowded with all-stars than the shortstop position is, DeJong got the call instead.
Even at shortstop, Atlanta's Dansby Swanson is more deserving with 17 HR, 57 RBI, 7 SB and .270 BA. And the real crime is that we won't get to see Fernando Tatis Jr. in Tuesday's contest. Tatis Jr. missed 34 games due to injury and thus made sense as an all-star exclusion, but the 20-year-old has been a sensation in the 55 games he has played in with a .327 BA, 14 HR, 46 runs and 13 SB in just 208 at bats.
2. Sandy Alcantara, SP, Miami Marlins
Sandy Alcantara is a good young pitcher. The 23-year-old owns a four-seam fastball that sits in the mid-90's, and he's pitched his way to a respectable first half with a 3.82 ERA, a 1.40 WHIP, and 70 strikeouts through 101.1 innings pitched. His 4-8 record would almost certainly be better on a more competitive team.
Good, yes. Deserving of his first all-star roster spot? Not quite. Teammate Caleb Smith would have been in this Marlins spot had he not hit the injured list for a month; the lefty wrapped up his first half with a 3.50 ERA, a 1.01 WHIP and 88 SO in 72 IP.
As for the rest of the currently healthy starters in the National League, Kyle Hendricks, Tanner Roark, Jon Lester, Julio Teheran, Kenta Maeda, and Zach Eflin all have more wins, more strikeouts, a lower ERA and a lower WHIP than Alcantara. As do the two biggest snubs on the NL staff this year, Washington Nationals teammates Stephen Strasburg and Patrick Corbin. Strasburg is 10-4 with 138 SO, a 3.64 ERA and a 1.04 WHIP while Corbin is 7-5 with 118 SO, a 3.55 ERA and a 1.14 WHIP.
3. Masahiro Tanaka, SP, New York Yankees
This one is the biggest head-scratcher on the list. DeJong and Alcantara may not be deserving all-stars by league-wide standards, but they made sense as selections to be the sole representatives of their respective teams. When Tanaka was selected as an injury replacement for Marcus Stroman, the Yankees already had four other players on the AL All-Star Team in Gary Sanchez, DJ LeMahieu, Gleyber Torres and Aroldis Chapman.
Tanaka himself was surprised by his selection. Perhaps the league thought that Tanaka's selection as a New York Yankee and Japanese star might bring more views to the game than one of his AL counterparts would?
With a 5-5 record, a 3.86 ERA, a 1.18 WHIP and 90 SO in 105 IP, Tanaka has had an unspectacular but solid season. But based on their performances this year, Yonny Chirinos, Wade Miley, and Lance Lynn all have strong cases as better injury replacements.
Those cases, however, pale in comparison to the ultimate snub Masahiro Tanaka's selection cost an all-star spot to; Trevor Bauer. Entering the all-star break, Bauer has an 8-6 record to go along with a 3.61 ERA, a 1.17 WHIP and 149 SO in 132 IP. The Cleveland ace's numbers may not have been up to par when the original all-star rosters were assembled, but when Tanaka replaced Stroman last week, this head-to-head choice wasn't even close.