3 MLB Teams Already Hurting From Spring Training Injuries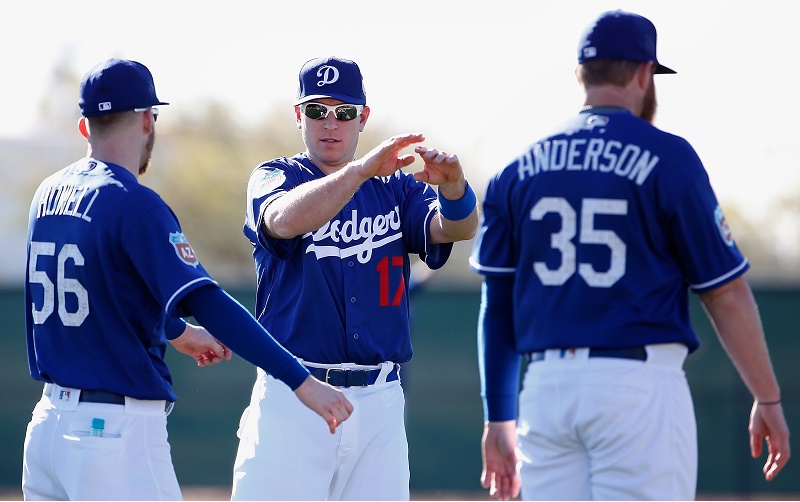 There are always a few March surprises for MLB clubs in Spring Training. Whether that involves the emergence of a prized prospect or losing a player to injury, it can define the whole mood of a camp. In 2016, the New York Yankees got some bad news before camp even opened with word that Greg Bird would miss the entire season with a shoulder injury, sending the team scrambling for a backup at first base and DH.
With clubs playing full schedules of games, we are seeing more and more players headed to the trainers' room or — worst of all — the sport's most famous orthopedic surgeons. It's never too early to worry about a team's depth. Here are three MLB clubs already being stung by the injury bug in Spring Training.
1. Los Angeles Dodgers
LA took an all-of-the-above approach to reloading its rotation, and the staff's depth is already being tested with an injury to Brett Anderson. The southpaw, who accepted the Dodgers' qualifying offer, is expected to miss as many as five months following surgery to repair a bulging disc in his back. Instead of having a contest to see who the club's fifth starter will be to open the season, Dave Roberts has to consider Alex Wood as his fourth man.
Roberts told MLB.com that Brandon Beachy and Mike Bolsinger were the top candidates to replace Anderson on the mound every fifth day. Considering Beachy has undergone two Tommy John surgeries in the past four years, it may be time to worry. Meanwhile, reports on Hyun-Jin Ryu were not inspiring confidence about the big lefty returning early. Bolsinger, who does not break 90 miles per hour on the radar gun, is the favorite to replace Anderson until May, when Ryu should be ready.
2. Miami Marlins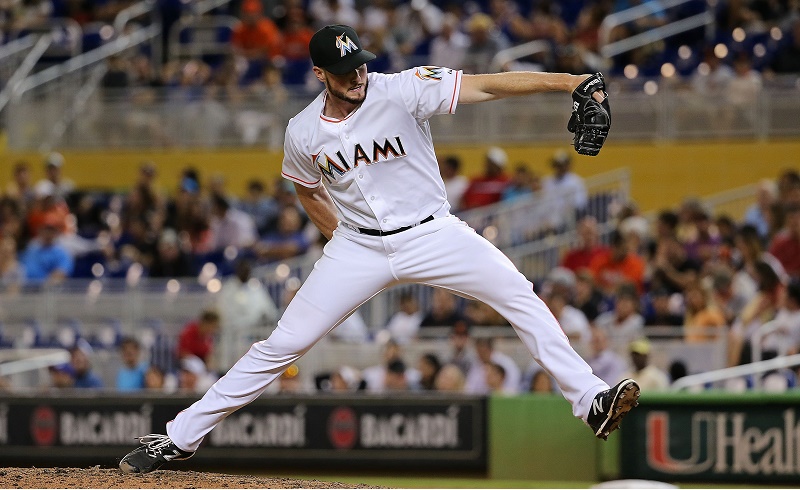 With Carter Capps looking like a closer-in-waiting behind A.J. Ramos, Miami's back end of the bullpen appeared set for 2016. Then Capps reported discomfort during a warmup session in late February and had to shut it down. An MRI by team doctors revealed some troubling results, and now Capps is headed to see Dr. James Andrews — never a good sign for a pitcher. In 2014, Capps saw Andrews about another injury, after which the orthopedic specialist recommended against surgery. So there is some hope. Either way, the right-hander will miss a large chunk of the early season, which manager Don Mattingly confirmed to the Miami Herald.
3. Baltimore Orioles
Baltimore started the season light on outfield depth having lost Gerardo Parra to Colorado in the offseason. After being unable to sign free agent Dexter Fowler, the Orioles were running with a mix of Jimmy Paredes and Nolan Reimold in right field. However, Paredes suffered a wrist injury in early Grapefruit League action, leaving him with a sprain that required a cast on his hand.
As for Reimold, he had been experiencing shoulder trouble around the time of the spring opener. Mike Trumbo, the O's final option, remains a defensive liability in right field. In other words, a troubling situation in the outfield got a little worse as Baltimore looks for a patchwork solution to its depth problems.
Connect with Eric on Twitter @EricSchaalNY