3 MLB Teams That Look Like World Series Contenders
With Spring Training just around the corner, it's time to hone in on what to expect this upcoming season. There are several teams that have revamped their rosters over the offseason in hopes of making a push toward reaching the postseason and the ultimate goal of winning a World Series title. In reality, there are only a few teams that truly possess a realistic shot at making those aspirations become a reality. Here the three teams in the league that look like World Series contenders.
3. Chicago Cubs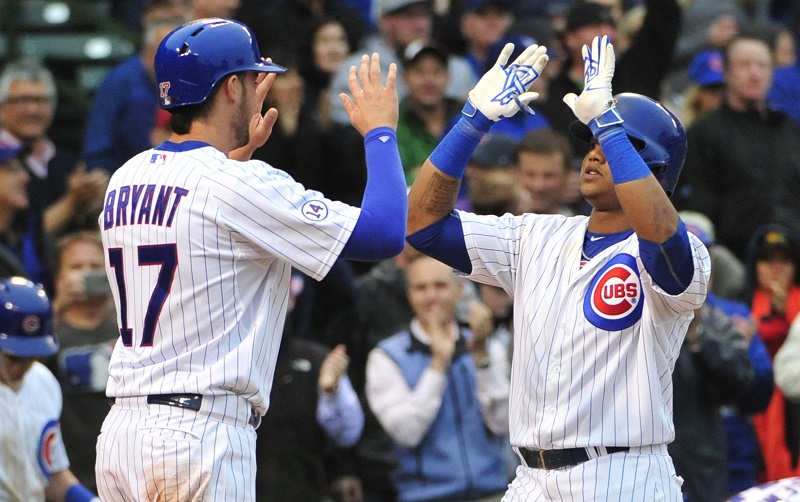 The 2015 season was a time of rebirth for the Chicago Cubs as they finished with the third-best record in the league at 97-65, which effectively ended a six-year hiatus from the playoffs and marked their first 90-plus-win season over that span. The Cubs have a solid young core in place, including Anthony Rizzo, Kris Bryant, Addison Russell, and Kyle Schwarber. They also pieced together a strong pitching staff led by their one-two punch in 2015 NL Cy Young award winner Jake Arrieta and three-time All-Star Jon Lester.
Chicago was led by their impressive pitching staff in 2015, which finished third in ERA (3.33), and first in quality starts (81), WHIP (1.15), and opponent's batting average (.233). This along with their young bats helped them reach the NLCS for the first time since the 2003 season. The Cubs could look to stay in World Series contention for quite some time thanks to their solid offseason, as they've completed several big free-agency signings; primarily adding the premier player on the market in Jason Heyward, who has become one of the game's top leadoff hitters and best fielders at his position.
They also added Ben Zobrist, the ultimate utility player who can play numerous positions in both the infield and outfield. Finally, the team added veteran pitcher John Lackey, who will add much-needed depth to the rotation behind Lester and Arrieta. All in all, the Cubs are a loaded team that will not only contend for a World Series title this season but also many seasons beyond it.
2. San Francisco Giants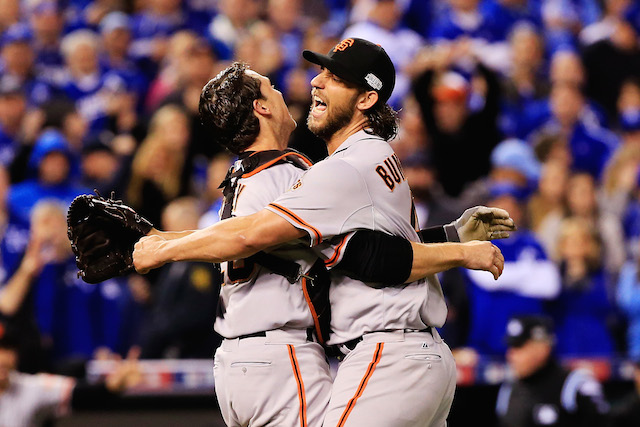 The San Francisco Giants experienced a difficult 2015 season, missing the postseason after winning their third World Series title in the span of six years. However, the Giants could add another odd-year championship to their mantel after an impressive offseason, acquiring several impact players to their solid core group. Their pitching staff has played a major part in their success over the past several seasons and was only significantly strengthened with the signings of Johnny Cueto and Jeff Samardzija.
Cueto immediately gave San Francisco one of the league's best 1-2 punches at the top of the rotation, along with Madison Bumgarner, who has been an absolutely dominant pitcher over the last three seasons (posting a sub-3.00 ERA in each campaign). Keep in mind that he is also just one year removed from his record-breaking 2014 postseason run when he did it all for the Giants, holding a 4-1 record with an eye-popping 1.03 ERA, two complete game shutouts, and a save in seven games to help him claim both the NLCS MVP and World Series MVP.
Samardzija adds to the Giants' back of the rotation, which could be argued as being the deepest in the league (pitching alongside Jake Peavy and Matt Cain). San Francisco also made an under-the-radar move in adding outfielder Denard Span. The 31-year-old was limited by injuries in 2015 due to three separate surgeries over a 10-month period, but he was productive hitting .301 with five home runs, 22 RBIs, and 11 stolen bases in 61 games played for the Washington Nationals.
When Span is healthy, he is one of the game's top leadoff hitters and fielders at his position in centerfield. His addition will supplant oft-injured Angel Pagan as the starter, which also provides them with more depth off the bench. It's quite apparent that the Giants have the pieces in place to make another run to the World Series and possibly be the biggest threat to the defending champions.
1. Kansas City Royals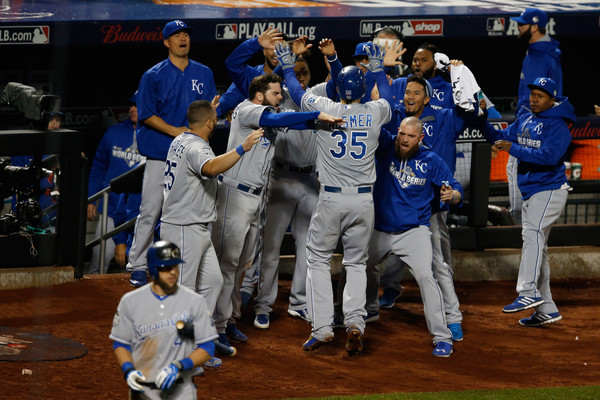 Often times the team that wins the World Series experiences significant changes in the offseason that follows, with several key players leaving via free agency and looking to cash in while the iron is still hot. The Kansas City Royals had a bit of this with Johnny Cueto signing with the San Francisco Giants and Ben Zobrist electing to sign with the Chicago Cubs. However, these two moves were expected because it was well-known that the Royals weren't going to dish out a significant amount of money in free agency.
Kansas City instead used that financial means elsewhere by keeping one of their core players, Alex Gordon, on a reasonable four-year, $72 million contract. Gordon is arguably the best fielder at his position in the league — and he has four Gold Gloves to back up that pedigree. The team also added a familiar face in Joakim Soria, who will likely resume his closer role with the club (where he spent the first five years of his MLB career).
Although they may have overpaid for Ian Kennedy with a five-year, $70 million deal, it brings aboard an established pitcher who could possibly see his career rekindled with the change of scenery. The Royals also made another critical move by picking up the option for next season on reliever Wade Davis, who has been the best reliever in the game over the last two years, posting an ERA 1.00 or lower in each campaign.
These moves only add to their already strong core group of players that features Eric Hosmer, Lorenzo Cain, Mike Moustakas, Alcides Escobar, Salvador Perez, and last year's best offseason addition in Kendrys Morales, who batted .290 with 22 home runs, ranked sixth in the league with 106 RBIs, and ranked eighth overall with 41 doubles. In short, the Royals may have lost a couple of key players, but they kept their core intact, making them the odds-on favorite to repeat as World Series champions.
Statistics courtesy of Baseball-Reference.com and MLB.com.