Super Bowl Interceptions That Made You Want to Cry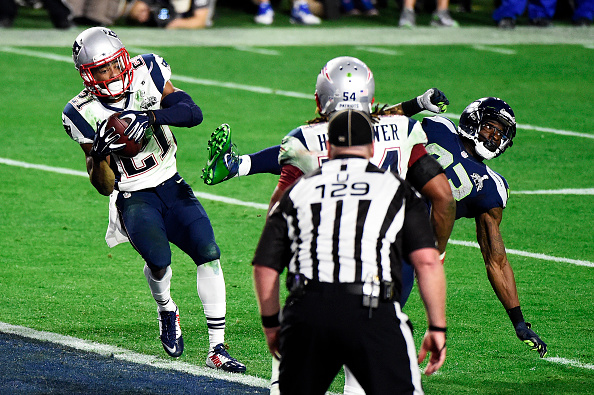 The thing about greatness is, you know it when you see it. Which is why when Malcolm Butler intercepted Russell Wilson's pass at the goal line to clinch Super Bowl XLIX for the New England Patriots, we knew we had just witnessed something special.
This play by the undrafted rookie was clutch personified. Not only were his initial instincts prior to the snap pretty spectacular, but his ability to beat Seahawks wide receiver Ricardo Lockette to the spot and snatch the ball away from him will go down as one of the most incredible individual efforts in Super Bowl history. It's amazing how one many can change everything.
But that's the thing about interceptions. These turnovers can completely alter the course of a game. They can swing the moment in one team's favor, while also simultaneously sucking the wind out of the other team's sails. For one side: elation. For the other side: despair. That's what happened here in Super Bowl XLIX. And it's happened in past Super Bowls as well. Let's take a look at what we believe are the three most heartbreaking Super Bowl interceptions of all-time
1. James Harrison in Super Bowl XLIII
With 18 seconds left in the first half of Super Bowl XLIII, trailing 10-7, the Arizona Cardinals had first and goal from the Pittsburgh 2-yard line, and the chance to take the lead going into the break. But Steelers James Harrison ended up picking off Kurt Warner's pass at the goal line, and running it back for a 100-yard touchdown. This potential 14-point swing changed the tide of the entire game and still remains one of the biggest plays in Super Bowl history.
2. Larry Brown in Super Bowl XXX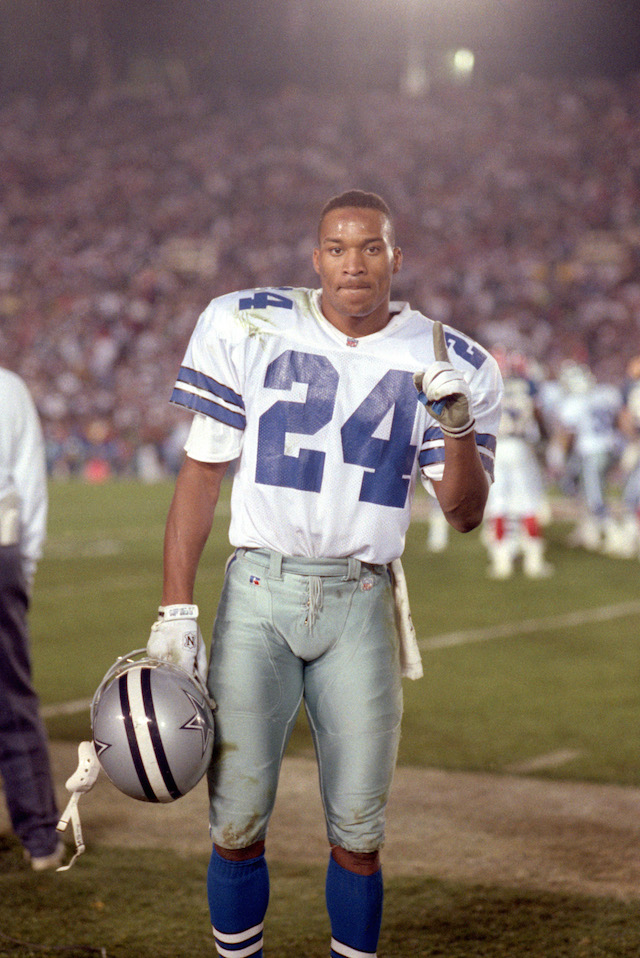 The "Duel in the Desert" pitted the Dallas Cowboys against the Pittsburgh Steelers for NFL supremacy. The unlikely hero of the game turned out to be Dallas cornerback Larry Brown, who intercepted Neil O'Donnell twice in the second half of Super Bowl XXX. The second of the two ended up being the back breaker, as it helped seal the 27-17 victory for the Cowboys. This 12th-round pick from the 1991 NFL Draft become the first cornerback ever to be named the Super Bowl MVP.
3. Tracey Porter in Super Bowl XLIV
With a little less than three and a half minutes left to go in Super XLIV, Peyton Manning and the Indianapolis Colts found themselves down 24-17 to the New Orleans Saints. But they were driving in Saints territory, and it looked like Manning was going to pull off a game-tying comeback. However, it was not meant to be. Tracey Porter intercepted the ball and ran it back for a pick-six. That moment was as joyous for the New Orleans Saints, as it was disheartening for Manning and the rest of the Colts.