3 Most Likely Landing Spots for Rajon Rondo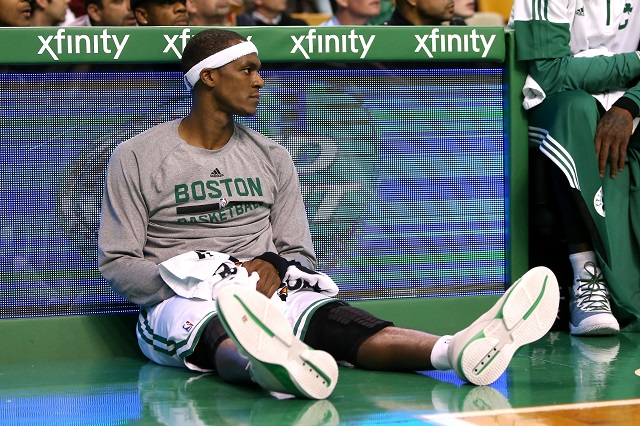 You could safely mark the passage of time by Rajon Rondo trade rumors. They heat up during early December, stay strong through the February trade deadline, and ebb back into the wallpaper every time it fails to come to pass, and he finishes out the year on the Boston Celtics. This is a given — it happens every year, with varying degrees of fervor, and then everyone twiddles their thumbs when nothing pans out. Again. Much the same way the first snowfall has everyone excited, until they have to shovel it and it doesn't go away and they're stuck longing for the sun to just stay out and melt all of it: That's the emotion that's conjured up every time the Rondo rumor mill begins anew.
This season, though, there seems to be a serious concentration of them. It's not idle chatter about swapping for Steph Curry or thoughts about trading for Chris Paul years after the fact. No, this time everyone and their immediate family started talking about a Rondo trade, and where there's smoke there's fire, or at least a front office employee willing to talk. Three teams have emerged as potential destinations (with one being the likely favorite), and we're more than happy to walk you through what's going on with Employee Number Nine.
A bit of a disclosure: All these teams are in the Western Conference. This makes sense, even if Boston's not trying to contend in the immediate future, they're not going to want to see their last star player in the TD Garden as a member of a visiting team any more than they have to. Also, it goes without saying that as of this writing, no trade has been completed yet, and it's entirely possible that we'll be here twiddling our thumbs after the trade deadline again.
update: after this article was finished, Rondo was traded to the Dallas Mavericks for Jameer Nelson, Brandon Wright, Jae Crowder, and draft picks. So it goes.
1. Dallas Mavericks
This is the major contender, at least according to NBA scribes in the know like Adrian Wojnarowski, who have gone on the record saying that a deal between Dallas and Boston could feature "Brandan Wright, Jae Crowder and a first-round pick," which is not exactly a great haul for a talent like Rondo, but certainly working within the reality of the saturated point guard position. To be honest, Rondo in Dallas would be an amazing fit, paired in the back court with Monta Ellis and running aggressive pick and rolls with Dirk Nowitzki and Tyson Chandler. There's a common consensus that Rondo is only as good as his best teammates, and Dallas would provide him with the best set that he's seen since 2010.
2. Houston Rockets
This is a little less appetizing from a basketball perspective, since the Rockets' style of play, as well as James Harden's ball-dominating style, don't seem to jive as well with Rondo's skillset, particularly since Houston loves to have their guards fire away early and often from beyond the arc. On the other hand, the Rockets don't particularly need to score more, and the upgrade at the point guard position would do well to help them once the playoffs start.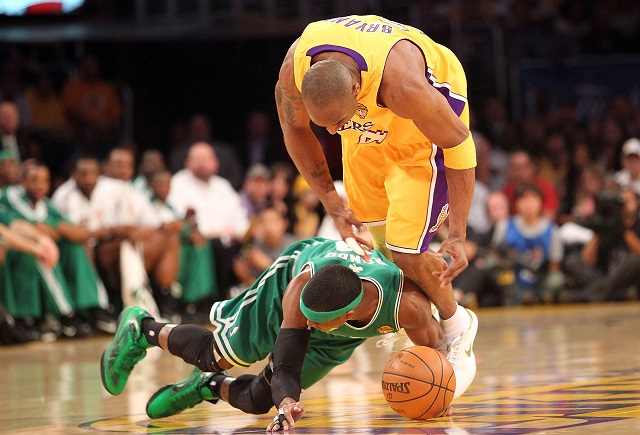 3. Los Angeles Lakers
Hold that thought. While it makes us sad to consider the prospect of a Boston Celtic playing for the Los Angeles Lakers, the word coming out of the Twittersphere is that Rondo is more or less bound for the Dallas Mavericks. While the Lakers had offered Jordan Hill and a first rounder to the Celtics earlier this week, it appears that the Mavericks and the Celtics are close to completing a deal, so it looks like LA will remain in the background.
As always, we'll remain skeptical until the ink is dry. Rajon Rondo's been traded on paper many times before, but he's never actually left the Celtics yet.