3 Must-Add Fantasy Running Backs for Week 6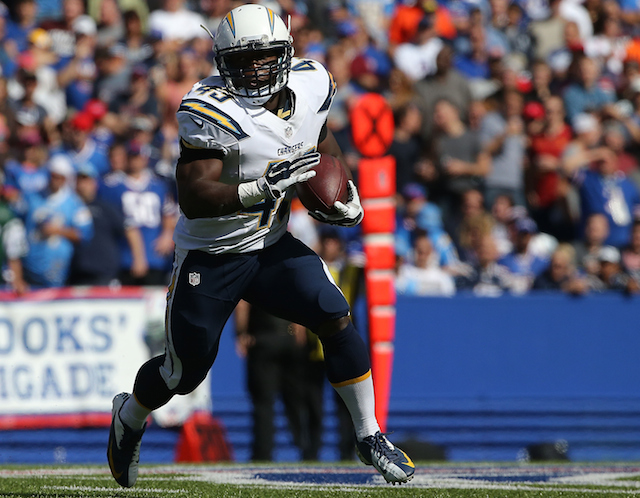 The running back position continues to be a make-or-break position in fantasy football, regardless of a league-wide transition to more pass-heavy offenses. Running backs are being de-emphasized in the NFL draft, but are still heavily emphasized in nearly all fantasy drafts. Yet drafting a sure thing at the position is getting harder and harder every year. For the 2014 season, you can use Adrian Peterson and LeSean McCoy as prime examples. Both running backs were widely considered to be top three fantasy players heading into the season, and now one of them isn't playing and the other just flat-out isn't producing. On top of the uncertainty and fluctuation in production by running backs, it has become far easier to find an adequate waiver wire pickup at quarterback, wide receiver or tight end.
As we approach the mid-point of the season, injuries are beginning to pile up and some new faces are emerging around the league at running back. Here is a look at three running backs who are more than likely free agents in most leagues that you should consider picking up for your fantasy team.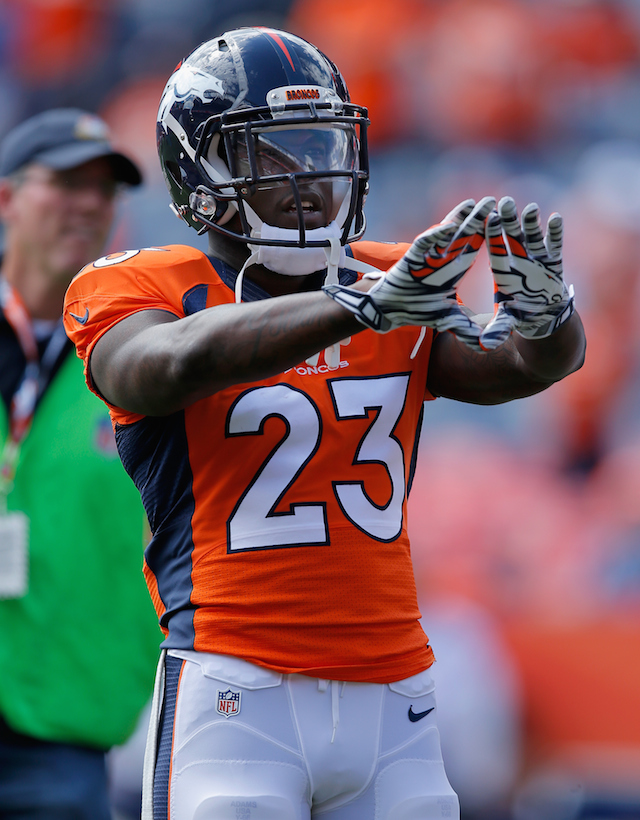 Ronnie Hillman, Denver Broncos
Denver's starting running back, Montee Ball, suffered a groin injury Sunday and will likely be out for at least three weeks. Hillman stepped in for Ball on Sunday and looked like a player worthy of the third-round draft pick the Broncos spent on him in 2012. He had 15 carries for 64 yards and showed an explosive burst that has been absent from the Broncos' running game so far in 2014. As Broncos quarterback Peyton Manning noted after Denver's 41-20 win over the Arizona Cardinals on Sunday, if Hillman can play with any consistency, he has the ability to be a big-play machine with the ball in his hands.
Outside of a career trend of inconsistent production, the other major downside to Hillman as a fantasy option is the probability that C.J. Anderson and Juwan Thompson will both likely steal a few carries away from him, especially around the goal line.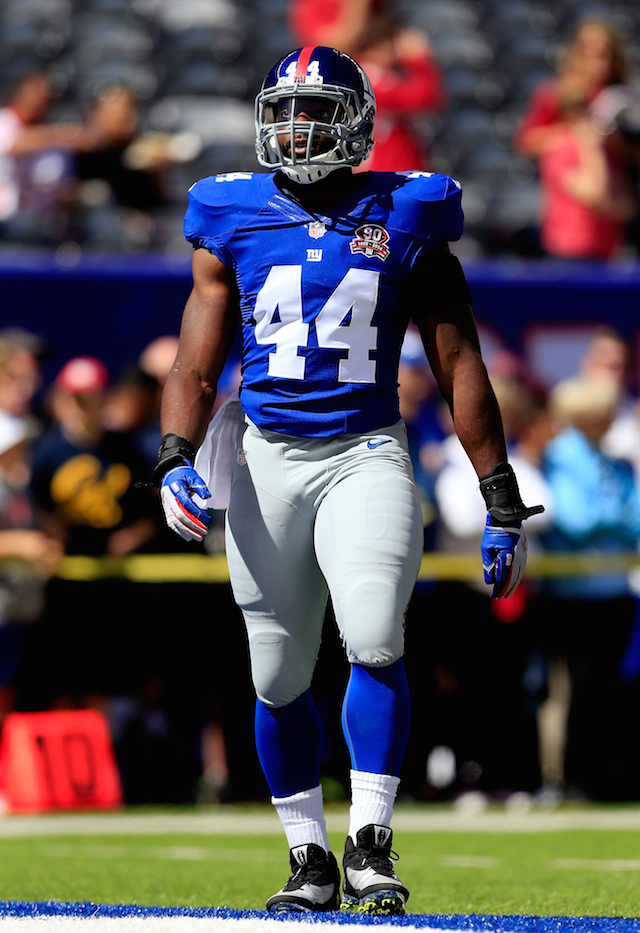 Andre Williams, New York Giants
Giants starter Rashad Jennings, who was off to a great start in 2014, suffered a sprained MCL Sunday against the Atlanta Falcons opening the door for Williams, a rookie fourth round draft pick, to step into a starting role. Jennings' injury is expected to keep him off the field for at least five weeks, meaning Williams may have the most long-term fantasy value of the three running backs on this list.
After rushing for 2,177 yards as a senior at Boston College, Williams was drafted with the idea that he would emerge as the Giants' long-term answer at running back. Starting with this weekend, he will have ample opportunity to prove he is worthy of that status over the next five-plus weeks.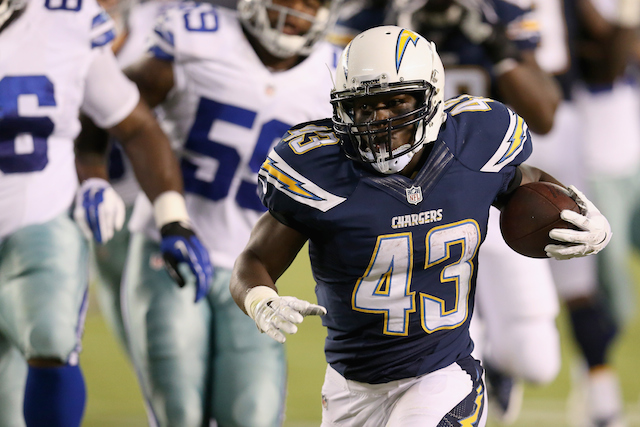 Branden Oliver, San Diego Chargers
Most fans and fantasy owners had never heard of Oliver prior to Sunday. All Oliver did in Week 5 was go out and shred the New York Jets defense for 114 yards on 19 carries with a touchdown while also catching four passes for 68 yards and a touchdown. The Jets defense was so good heading into their game against the Chargers that despite Oliver's breakout performance, they still rank sixth in the league in rushing yards allowed per game and 14th in the league in passing yards allowed per game.
Oliver is drawing several comparisons to former Charger and current Philadelphia Eagles running back Darren Sproles. Like Sproles, he has a stout build and even wears the same number 43 jersey that Sproles wore in San Diego for so long.
Ryan Matthews will be out for at least one more week and Donald Brown will have to clear NFL concussion protocol before he is able to play again. If Oliver has another big game this week against the Oakland Raiders, the Chargers will have a hard time keeping him off the field, even when Matthews and Brown return from their injuries.