3 Must-Add Fantasy Running Backs for Week 8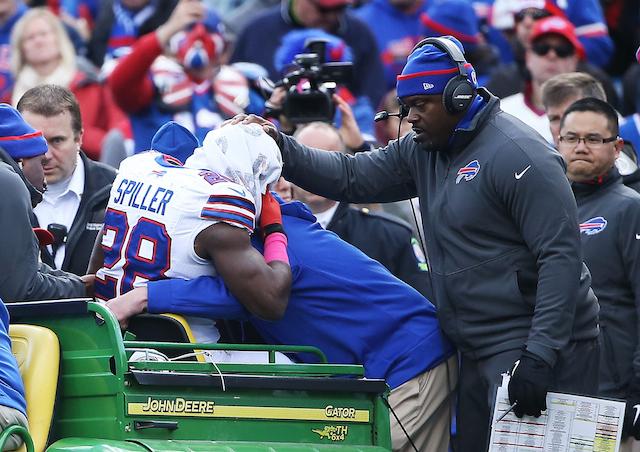 Running back is arguably the most important position on fantasy football rosters. It is also the fantasy position that gets hit the hardest by injuries. Week 7 of the NFL season saw multiple running backs go down with significant injuries that will keep them out of the lineup for more than one week. While their replacements surely won't put up DeMarco Murray-esque numbers, they are certainly capable of racking up above-average fantasy numbers in Week 8. Here is a look at three must-add fantasy running backs for Week 8.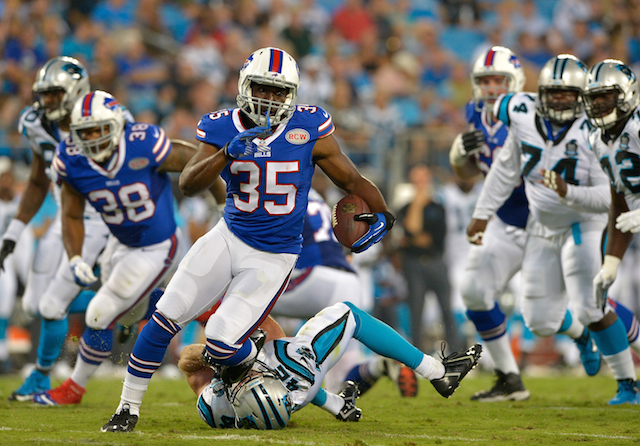 Bryce Brown, Buffalo Bills
The Bills lost both C.J. Spiller (collarbone) and Fred Jackson (groin) to injury in Week 7, opening the door for Bryce Brown to carry the load for the Bills for the foreseeable future. While he may be forced to share some of the workload with Anthony Dixon, there is no denying that Brown is a talented runner. He is a big enough back to carry the load and has a track record (career average 4.6 yards per carry) of success in the NFL. The only negative to adding Brown is that he will face several tough run defenses over the next couple of months.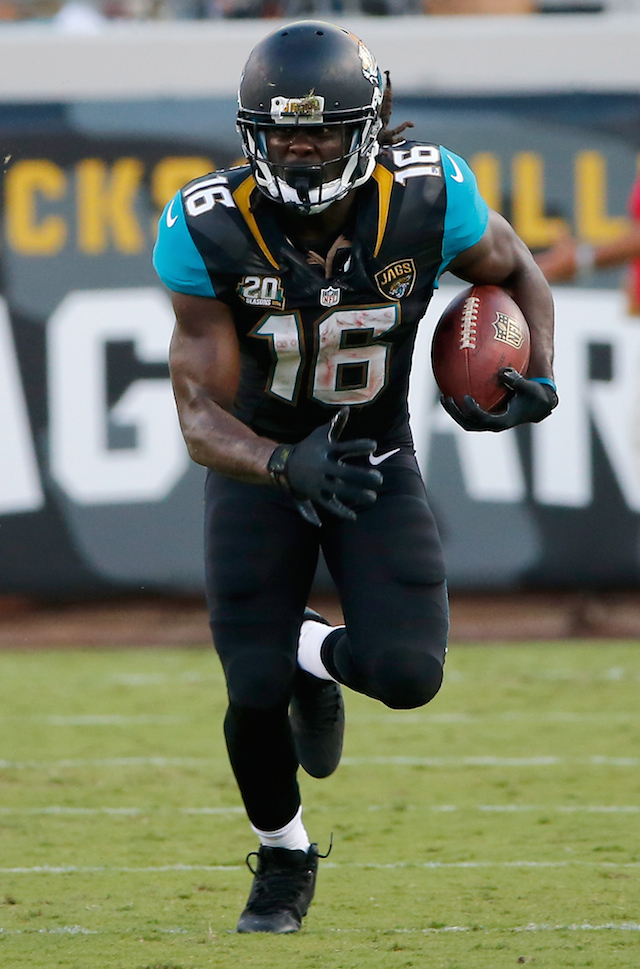 Denard Robinson, Jacksonville Jaguars
After injuries and mediocre production from Toby Gerhart and Storm Johnson, Denard Robinson became the third back given the opportunity to carry the load for the Jaguars in 2014 in their Week 7 game against the Cleveland Browns. Third time was the charm, as they say, as Robinson carried the Jaguars to their first win of the season with 22 carries for 127 yards and a touchdown. The job is Robinson's to lose going forward, and if Sunday was any indication, he seems to be up to it.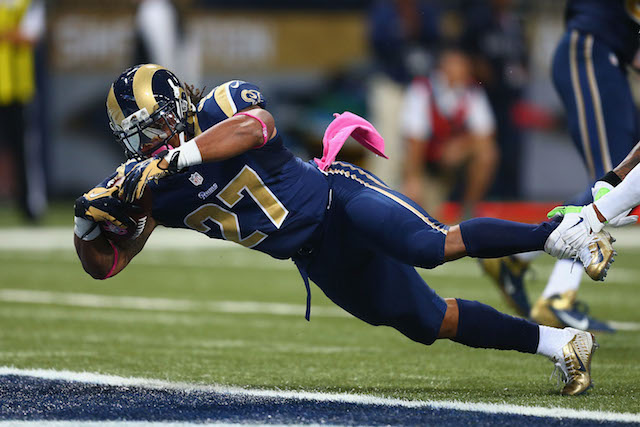 Tre Mason, St. Louis Rams
With incumbent starter Zac Stacy battling injuries, rookie Tre Mason got his chance on Sunday against the vaunted Seattle Seahawks defense and looked like he was still at Auburn, running wild on SEC defenses. He carried the ball 18 times for 85 yards and a touchdown against a Seahawks defense that was giving up 2.8 yards per carry in 2014. All signs are pointing toward the Rams using a "running back by committee" approach going forward, but it will be hard for the Rams to ignore Mason's performance in Week 7. That, coupled with Stacy's injury history, make Mason a must-add fantasy running back for Week 8.